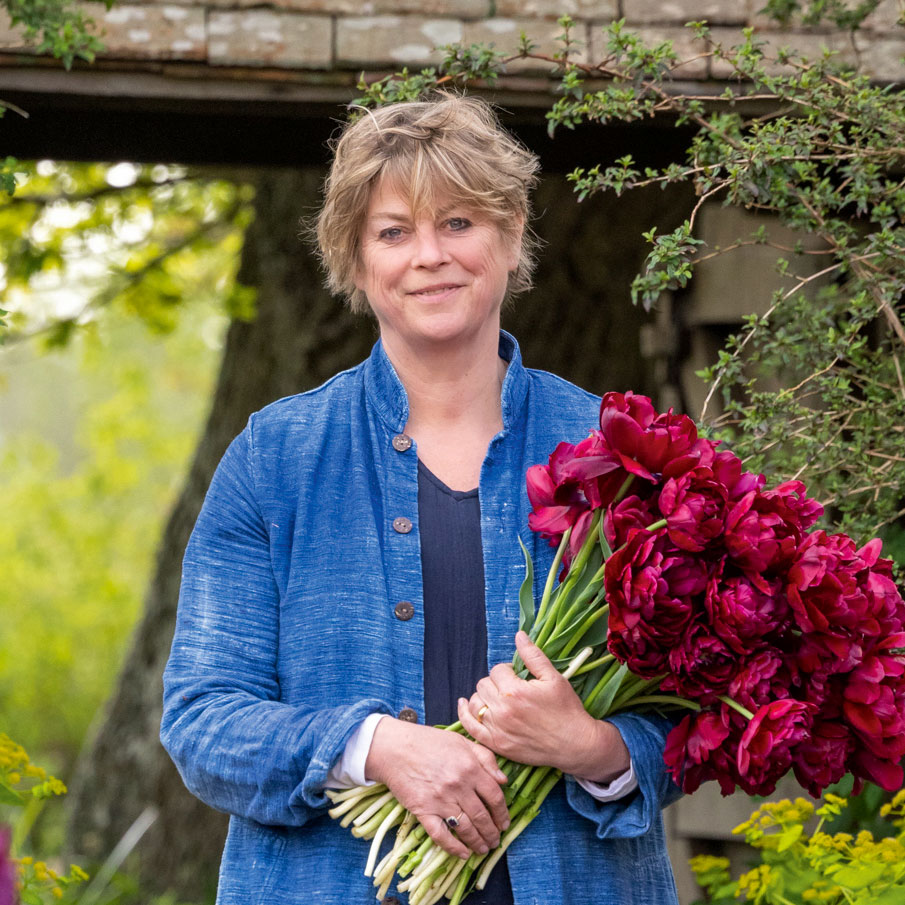 Since the publication of her first book, The Cutting Garden - originally published in 1996 and still in print - Sarah has led the way in introducing a new kind of productive gardening.
Her aim is to create intense colour and beauty, combined with a practical and easy-to-achieve approach.
Sarah's love of gardening extends to all areas, from growing cut flowers and delicious vegetables from seed, to creating stunning gardens packed full of variety, colour, and scent. Always with a focus on helping the environment and biodiversity, Sarah's gardens are havens for birds, bees, and other pollinators.
Her popular gardening podcast 'Grow, Cook, Eat, Arrange' has achieved 2.5 million downloads. She's published 12 books and runs sarahraven.com, which services over 600,000 customers. Sarah is also a cook, and has published four cookbooks, including the bestselling, prize-winning Garden Cookbook.
Sarahraven.com is an online gardening brand providing everything you need for a beautiful garden and a stylish home.
Sarah's new book, 'A Year Full of Veg: A Harvest for Every Season' was published on 2 March 2023 (£27, Bloomsbury).
Where's your happy place?
In my garden at 5.30 am in June with my two dogs.
What's your home/garden addiction?
Harvesting — In the early evening, I love wandering through the garden picking a salad with lots of different herbs and a bunch of flowers to go on the kitchen table.
What is your next home/garden project?
We are building an elegant, large greenhouse which we'll use for propagating October to April and for a lunch space for our open days from late spring to autumn. I can't wait!