The pointless home improvements that won't add value to your house
Be wary of these projects - they'll cost you money and you won't get a return on investment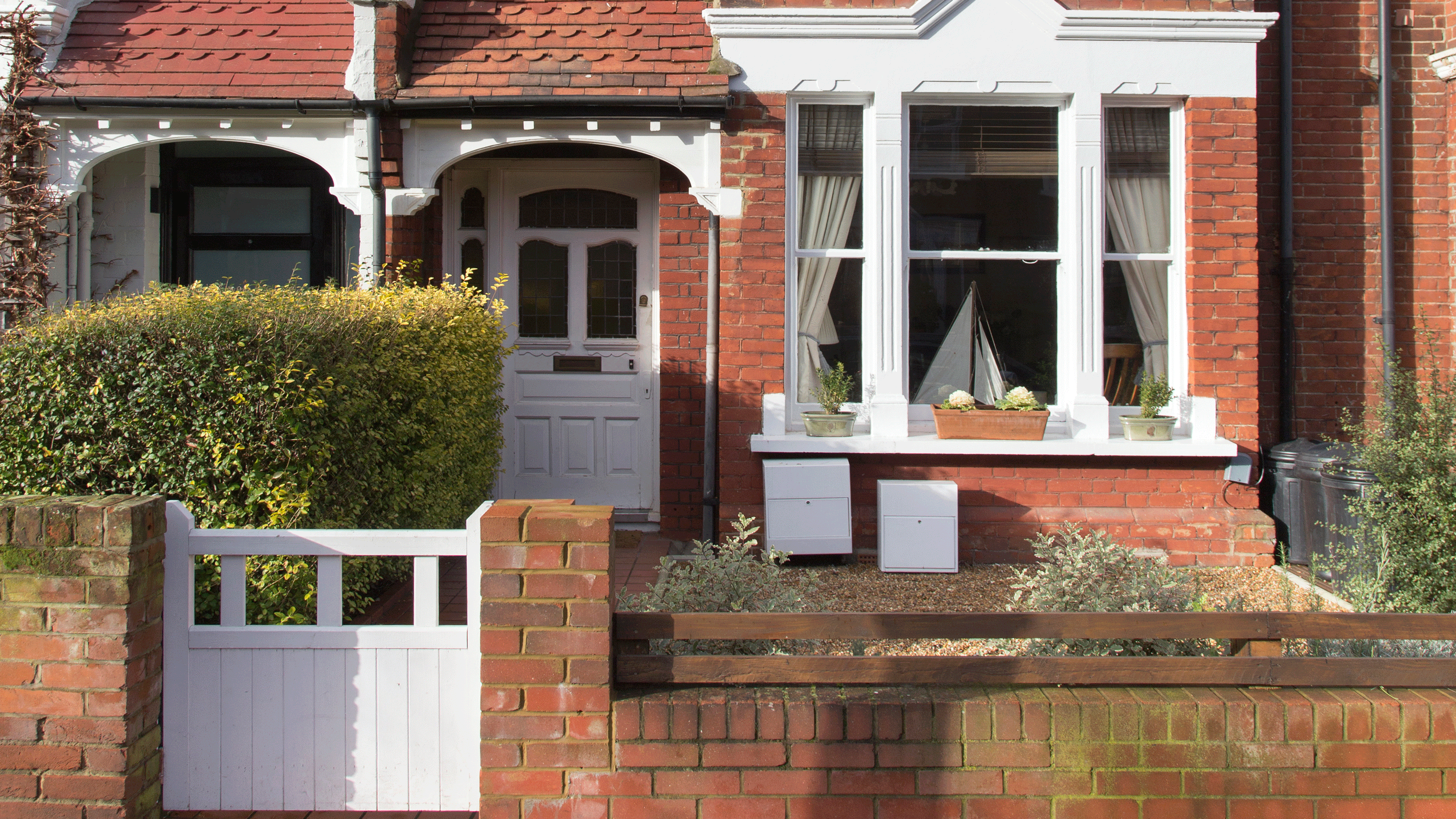 (Image credit: David Giles)
If you've got the renovating bug and are itching to embark upon your next home project, you might want to think twice if you're doing it in the spirit of adding value to your house. There are actually some very common pointless home improvements that won't add value to your property, and some of them may surprise you.
Home improvements can make a dramatic difference to our daily lives, but there's no denying that they are costly affairs. Often we can justify spending the money in the belief that we are adding value to the home and we'll receive a return on investment when it's eventually time to sell up. Sadly, this isn't always the case.
'As exciting as it can be to remodel and redecorate your home, particularly as the new year begins, it's important to ensure that your efforts will not decrease the value of your property later down the line,' says James Mellan-Matulewicz, Creative Director and Designer at Bobbi Beck. 'Whether you're looking to sell your house in the next year or the next ten years, there are a number of things to avoid if you don't want to devalue your property.'
So the question is, what are the pointless home improvements that won't actually add value to your home? GoCompare has a property investment calculator which you can use to see whether your planned improvements will have the desired effect on your home's value. We've scoured the data and coupled the info with advice from the experts to find the most common home improvements that won't increase your property's value.
Pointless home improvements that won't add value
It should be noted that these pointless home improvements are only pointless in terms of increasing property value; if you desperately want to start these projects and your budget allows for it, we say go for it. Anything that makes home life better is good news. But be aware that they won't increase your home's value, and in some instances, may even have the opposite effect and drop the house's price tag.
8. Changing the flooring
Potential loss: £750
If you're looking to upgrade your floors, make sure you're doing it to enjoy the benefits yourself rather than because you think it might increase your home's value. This is the cheapest endeavour on our list of pointless home improvements, but you could still be losing a few hundred quid if you're planning on moving soon.
'The type of flooring you have in your home is usually subject to personal preference,' says Alex Goody, Property Content Writer, House Sales Direct. 'Having a wooden floor will not appeal to someone who prefers carpet and vice versa. It can therefore mean that redoing your flooring will not boost the value of your property in any way and may even cost you if you're looking to sell up.'
7. Fitting a new bathroom
Potential loss: £1,350
Renovating the bathroom is a costly affair, and unfortunately one that won't add value to your home. There's a lot of plumbing involved in installing a new bathroom suite, which requires a fair bit of cash from your bank account. And if your toilet, shower and sink are already in fine working condition, buyers won't be bothered about where they're placed or how fancy they look.
'Often it is not worth the cost of a new suite and installation when you can often do the same with a lick of paint and a deep clean,' says Elaine Penhaul, Director, Lemon & Lime Interiors. 'Something as simple as painting the ceiling could in effect open up or reduce the size of a space depending on the desired effect.'
6. Giving the garden a makeover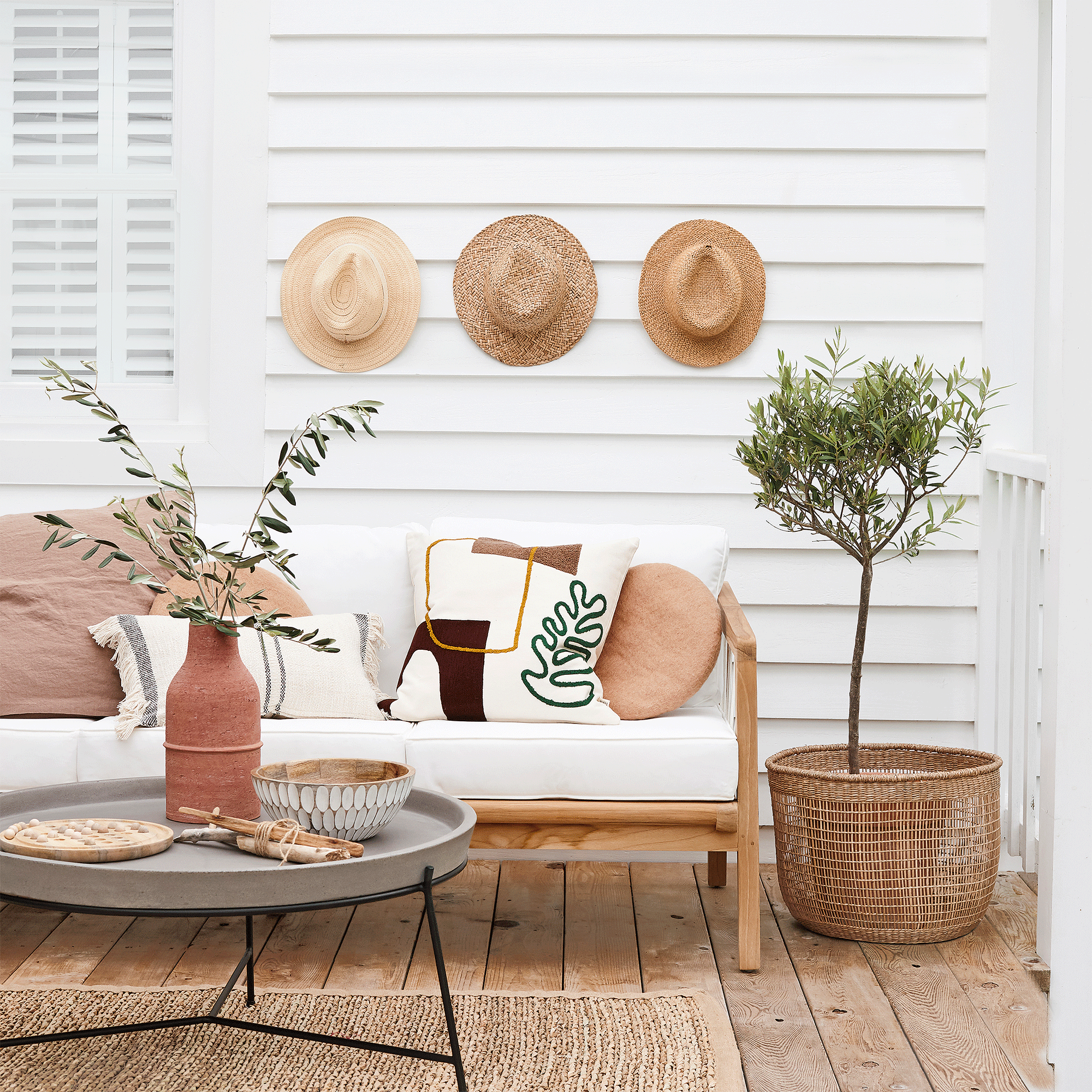 Potential loss: £5,050
'Our gardens are an extension of our home and many of us take great pride in them, but there's a chance that your green fingers are sending the value of your home into the red,' says Suhail Patel, Founder, Luxury Screens. Landscaping the garden and adding interesting new features can be a costly affair, and won't necessarily add value to your property according to the experts.
'Installing permanent garden furniture and water landscaping may not be the best option for potential future buyers, particularly those with young children,' says James from Bobbi Beck. 'Installing a permanent waterfall might seem like a great decision at the time, but parents or even pet-owners may be deterred as there is a huge safety risk.'
5. Adding a home cinema
Potential loss: £6,500
Even the most avid box set fans should think twice about this one. Installations can be pricey, especially if you want a state-of-the-art projector, Dolby surround sound system and plush seating. And according to the experts, a flashy home cinema won't actually increase the value of your home.
'While this may be a dream for some, converting a room or garage into a cinema room dedicated to watching films or playing video games will not appeal to most buyers, who will want a more practical space,' Alex explains. 'Having built-in systems, such as a large screen, projector or sound system will make it even harder for new owners to do their own thing with the room and will mean they will have to fork out a lot of money to do so.'
4. Building an extension
Potential loss: £7,510
A popular project, but you may be surprised to learn that building an extension is often a loss-making one. 'Most buyers prefer to pay for the opportunity to be able to add an attic conversion, kitchen extension or convert a basement,' says GoCompare's Henry Pryor.
'Getting planning permission to do the work is frequently the best investment you can make. That leaves the actual choice of layout, decoration and equipment to the next owner.'
Extensions vary in price depending on where you're looking to add them; kitchen extension costs for example could go upwards of £30,000 depending on the number of structural changes and overall size of the project, but you aren't guaranteed a return on investment when it's time to sell. And if you're extending upstairs and merging rooms together, experts say this may actually decrease your property's value.
'While larger, more open feeling spaces are popular, reducing the number of bedrooms will reduce the number of potential buyers interested in your property, especially families,' says Alex. 'Many people will instead prefer having a separate room, so you should think carefully before undertaking any work like this.'
3. Installing a wine cellar
Potential loss: £24,000
Digging out your basement – or assigning a room – to create storage for your finest vintages is not the way to go if you're looking to add value. The GoCompare calculator foreshadows a loss of up to £24,000 for this project, given that a wine cellar will add a grand total of £0 to the value of your property. It's a fancy extra rather than a non-negotiable, so potential buyers won't be willing to pay extra for it.
'Only true wine connoisseurs with an extensive collection of high-quality wines will truly reap the rewards of having a wine cellar fitted in their home,' says Nick Woodward, Lettings Director, Essential Living. 'The cost of fitting one can easily reach the £70,000 mark, and while it may seem like a unique selling point, relying on a buyer who can match this love of wine is a big risk to take.'
2. Putting a tennis court in the back garden
Potential loss: £39,000
This is a project you should only consider if you are planning to live in the property for a very long time. And have recently given birth to the next Andy Murray. Don't expect it to be something buyers will pay a premium for, as most people see this as a luxury rather than a necessity.
'Although a lovely feature for any home to have, the amount of use a tennis court would get in the UK is few and far between,' says Tabitha Cumming, Property Expert, The Lease Extension Company. 'As well as this, this feature costs a lot to put in, and costs a lot to maintain.'
1. Splashing out on a swimming pool
Potential loss: £113,000
And at the top of the list of pointless home improvements that won't add value to your home is the luxury of a swimming pool. In other countries, a swimming pool is often expected to come with the property, but it turns out the UK market still isn't quite hot enough for them.
It's their high investment that makes swimming pools so unprofitable. The extortionate price tag means there's just no way you'll be able to make the money back when you sell.
'In addition, certain buyers will actually be put off by a swimming pool,' says property expert Alex. 'Some will not want the hassle of the upkeep and with the climate in the UK, many will see it as a pointless feature that will only get used a handful of days out of the whole year.'
What home improvements WILL add value?
So the question is, what improvements will pay off? 'Improving the green credentials of a house usually pays,' says Henry. 'A new boiler, insulation or energy saving measure along with security improvements will usually pay off. But some additions like solar panels will be hard to get a payback on immediately.'
And there are ways you can add value to your kitchen that will look great, but won't cost the earth. It's always best to do your research before committing to a project so you can be sure you're not going to end up out of pocket.
'My advice is usually "spend money on the things that you want and leave other improvements to the next person who may not share your taste",' Henry says.
'The best investment homeowners can make is to buy a bucket, sponge and some cleaning materials. Unless you really know the market and what people really want, you're better off making clear the potential in your property and letting their imagination do the rest. A clean, tidy property will always command more than a scruffy home that looks like a skip!'
What home improvements do not add value?
The most pointless home improvements if you're looking to add value to your home are expensive projects that most prospective buyers won't be bothered about. Installing a swimming pool, a tennis court, or a wine cellar are prime examples of improvements that will cost you thousands of pounds.
Updating your bathroom to suit the latest trends won't add value to your home either, according to the experts. 'More often than not, bathroom furniture is designed to be installed for a significant period of time so, installing gaudy faucets or unique-looking bathroom appliances will potentially be a big mistake,' says James from Bobbi Beck. 'Marble sinks are a big forecasted trend for 2023, but installing one is an expensive commitment for a style which could easily date.'
What renovations decrease home value the most?
Any renovations that result in loss of a bedroom will decrease the value of your home. 'The number of high quality bedrooms in a property is an important factor for selling at a high price, so changing one bedroom into something else isn't necessary,' says property expert Tabitha.
'Similar to converting a bedroom, removing a garage and changing it into another room is likely to decrease value,' she adds. 'Garages are a big bonus for many people, and are likely to attract a large interest due to the fact that not every home has one, while almost every household can make use of it.'
Renovations that remove original features will also have a damaging effect on your home's price tag. Period features like wooden beams or an old, traditional fireplace may not suit the modern home's aesthetic, but preserving these will add an element of interest to your home and is something that buyers will generally pay more for.
'If you are sick of an older element of your home, such as a fireplace, there are many ways you can transform the area without removing the feature,' says James. 'Consider less permanent changes, such as painting over or dressing the fireplace with hanging plants to distract from the feature that you're perhaps not too fond of.'
Get the Ideal Home Newsletter
Sign up to our newsletter for style and decor inspiration, house makeovers, project advice and more.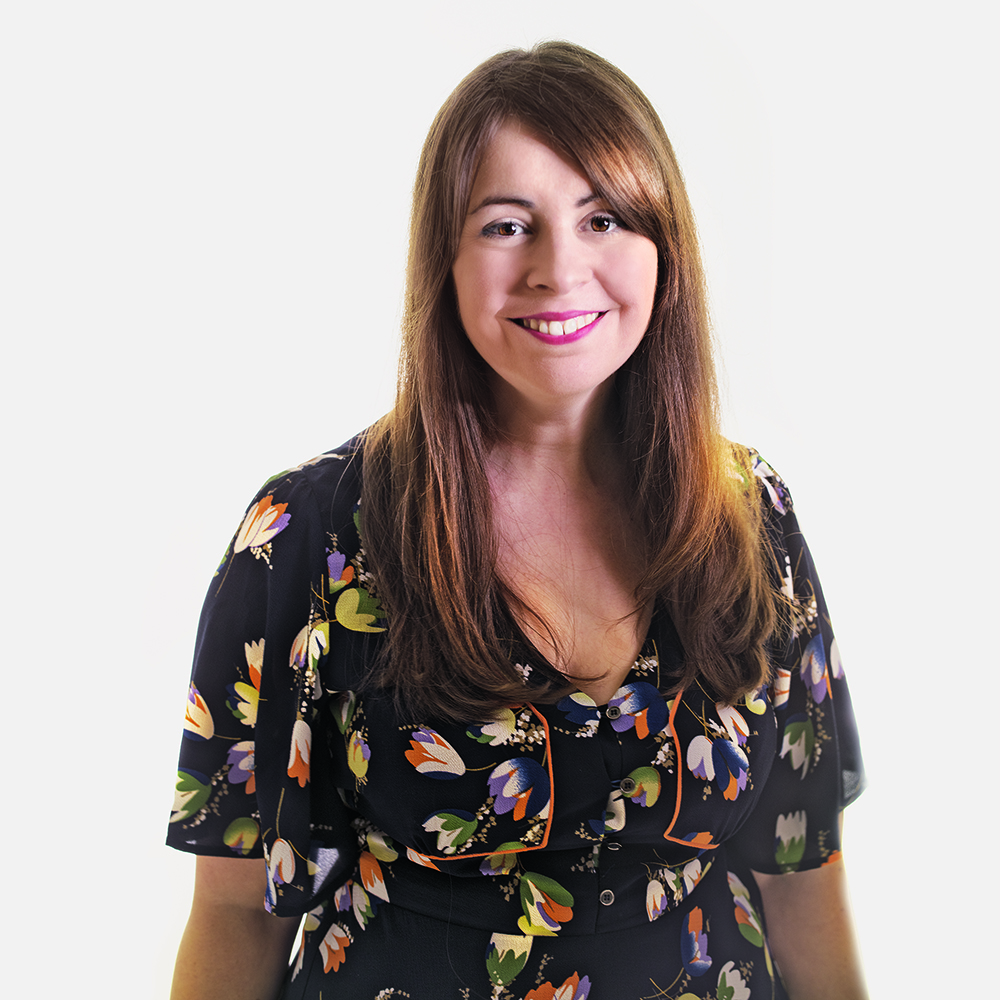 Amy Cutmore is an experienced interiors editor and writer, who has worked on titles including Ideal Home, Homes & Gardens, LivingEtc, Real Homes, GardeningEtc, Top Ten Reviews and Country Life. And she's a winner of the PPA's Digital Content Leader of the Year. A homes journalist for two decades, she has a strong background in technology and appliances, and has a small portfolio of rental properties, so can offer advice to renters and rentees, alike.