Air quality - how tech can monitor and clean your air
Poor air quality has been linked to a whole raft of respiratory problems, but it's not all outdoors. Here's how tech can help you clear the air…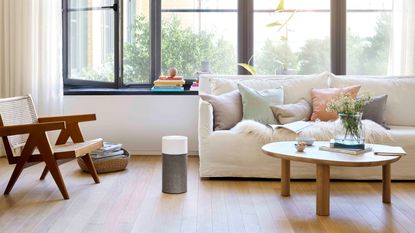 (Image credit: BlueAir)
Air quality. We hear so much of it on the news and we all know that cities and urban areas have a certain amount of outdoor airborne pollution. But were you aware that much of your smart home's pollution comes from inside your house?
From your furniture, burning candles and open fires, and the cleaning products we use to keep everything spotless, they all emit invisible gases that can irritate those will respiratory issues. Not to mention the effect that airborne particles, such as dust and dirt, can have on those with allergies.
And poor indoor air quality is a growing problem. According to Asthma and Lung UK it 'has been linked to lung diseases, such as asthma, COPD and lung cancer', plus there's an increased risk of heart disease and stroke.
Thankfully, you can keep tabs on these pollutants, with monitors designed to alert you when they reach high levels or purifiers that catch and extract the pollutants, and release clean air.
Check your air quality
The easiest and most affordable way to track your air quality indoors is by using an air monitor. These have sensors that check some or all of the following contaminants: CO2, humidity, temperature, VOCs (Volatile Organic Compounds or airborne chemicals) and radon radiation, measuring airborne particle matter (or PM).
Most air quality monitors measure particles with a width of 2.5 microns (PM2.5), although some particles can be a lot smaller (and the smaller a monitor measures, the more sophisticated it is).
When we breathe in PM2.5 particles, they can transfer to our organs and bloodstream, which exacerbates the symptoms of existing lung conditions.
How do air quality monitors work?
Many monitors have smart capabilities so you can control them via smartphones. They can also be linked to a voice assistant, allowing you to ask for a current reading, hands-free.
When certain contaminants hit higher than normal levels, you are prompted to open your windows for some fresh air.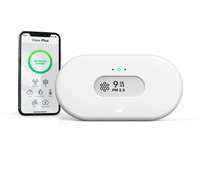 Airthings 2960 View Plus - Radon & Air Quality Monitor | £250 at Amazon
As well as monitoring the air for radon radiation, this top spec model scans for PM 2.5, CO2 and VOC while monitoring humidity and temperature levels, too.
Invest in an air quality purifier
If it's too cold to open a window or you live close to a congested road, the best air purifiers can do the heavy lifting instead.
Air purifiers can make a huge impact on any allergens – they scan the indoor air continually to detect air pollutants, draw air through a filter and release purified air back into the room, doing this several times an hour, so cleaner air is guaranteed.
Many air purifiers feature smart functionality too, so just like you can programme your smart heating to go on at certain times of the day, you can do the same with your air purifier.
They'll also alert you when their filter needs to be cleaned or replaced. Just make sure you choose one that can effectively cover the size of room that you're placing it in.
What are the best brands?
For air quality monitors, the top brands include Airthings, Amazon, Awair and Eve. You can pick one of these up from around £60.
Air purifiers feature built-in monitors so they are naturally more expensive. Beko, BlueAir, Philips, Dyson, Levoit, Meaco and Shark all make excellent models, with prices starting from £100.
IKEA, too, is getting in on the air quality game. In 2021, the brand launched the STARKVIND, it's first air purifier, followed by the portable UPPÅTVIND which costs a mere £29, while IKEA's first air quality monitor, VINDSTYRKA is due to launch in April 2023.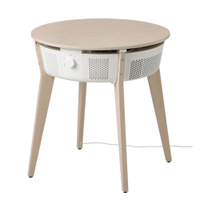 STARKVIND table with air purifier | £159 at IKEA
Available in a pale Scandi-style stained oak veneer/white or a darker stained oak veneer/dark brown finish, this multitasking table doubles as a neat air purifier, extracting indoor pollutants quietly and efficiently.
Get the Ideal Home Newsletter
Sign up to our newsletter for style and decor inspiration, house makeovers, project advice and more.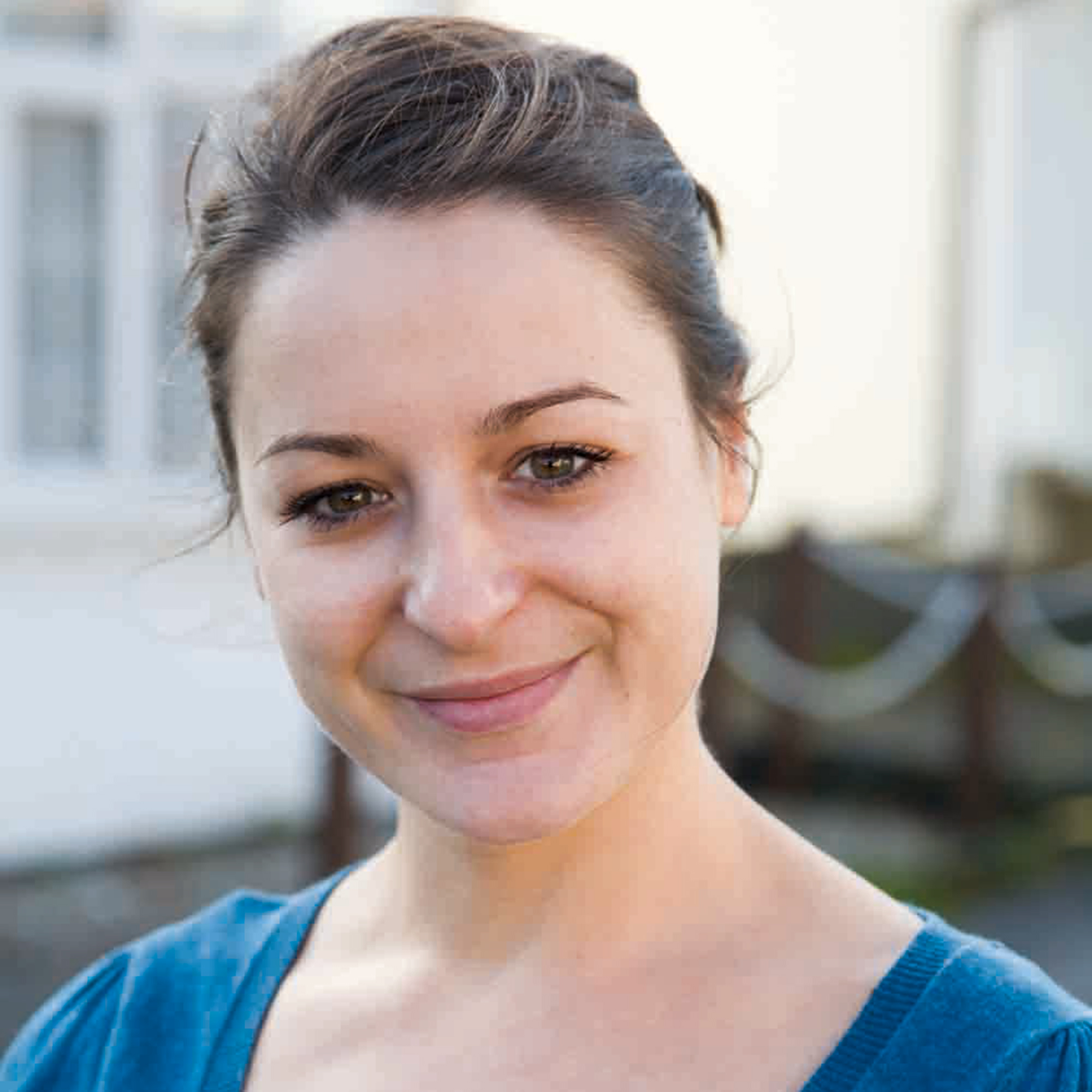 Ginevra Benedetti has been the Deputy Editor of Ideal Home magazine since 2021. With a career in magazines spanning nearly twenty years, she has worked for the majority of the UK's interiors magazines, both as staff and as a freelancer. She first joined the Ideal Home team in 2011, initially as the Deputy Decorating Editor and has never left! She currently oversees the publication of the brand's magazine each month, from planning through to publication, editing, writing or commissioning the majority of the content.