Celia Rufey answers your flooring questions
Looking for flooring ideas and advice? Flick through this gallery of flooring FAQs. Decorating expert Celia Rufey answers your niggling questions on everything from linoleum to rubber flooring. For more homes advice, see housetohome.co.uk
We were planning to use slate in our kitchen but have been put off after hearing the noise of chairs scraping across a friend's floor. Which material is quiet underfoot?
1/13
Find quiet flooring for a kitchen
The simplest remedy for silencing noisy chairs is to apply felt pads to their feet. John Lewis sells packs of 18 for £2. If you do decide on a softer flooring, the following types absorb sound better than stone or ceramic tiles. Find rubber flooring, from £46 per sq m, at Sinclair Till and at Jaymart, from £30.40 per sq m; and Marmoleum linoleum, from £30 per m, from Forbo Flooring There are numerous sources of vinyl flooring, but three that offer a wide range of options are Amtico, Karndean and Harvey Maria Cork is forgiving acoustically, has thermal insulating properties and has moved on from its 1970s image. Try The Cork Flooring Company.
2/13
Find suitable under-rug flooring
I referred your query to Sam Turner at The Rug Company. Hard floors are, of course, a good base for rugs, but this company always supplies a synthetic felt underlay with its rugs, whatever they are laid over. Other than wood or stone, Sam nominates coir or sisal matting or a small, tight wool-loop pile to help prevent slipping. He adds that deep-pile carpet is a disaster under rugs. Nothing will hold the rug down and it will always move sideways and wrinkle. Diagonal Bead rug in Blue (pictured) by Neisha Crosland at The Rug Company.
3/13
Find shallow depth wood flooring
The restricted thickness of board that you can accommodate and your personal preference for cherrywood considerably reduces the options available to you. Also, wood flooring requires underlay for acoustic insulation so the boards you choose should be thin enough to allow for this as well. The Cherry Muscovado engineered wood floor (pictured) from the Linnea range by Kährs is 7mm thick and has a top layer of cherry veneer pre-finished in satin lacquer bonded onto core layers of high-density fibreboard, and this is priced at £30.60sq m. The company can also supply a 2mm foam underlay. For a good-quality laminate floor, consider Enhanced Cherry by Quick-Step, a Belgian company that supplies through stockists found on its website, your nearest being Gardiner & Sons, 0117 934 0871. This flooring is 7mm thick as well and comes in single, double and triple strip planks; the price tag is around £16.50sq m plus underlay.

4/13
Kitchen flooring
The pictures you sent seem to show honey-coloured oak cabinets with pale cream worktops and cream wall tiles interspersed with decorative black tiles. With this combination, you could consider stone flooring, or porcelain or vinyl tiles in a stone design. Properly laid and sealed, stone is very practical in the kitchen. As you have chosen black accent tiles, you could select a black stone such as Black Riven slate, from £20.40sq m, or the smoother Nero Riven slate (pictured), from £24sq m, from Mandarin Stone. If you'd prefer a lighter colour, then go for limestone a shade paler than the cabinets, which would work well. Tiles with a smooth honed surface and square edges, such as Cipriani Limestone Honed, from £72sq m, at Artisans of Devizes would suit your classic/contemporary kitchen. Porcelain tiles mimic stone successfully and can be found at various prices. Look at San Marco Piazza Cream, £31.98sq m, at Topps Tiles, and Moderna Aurinia, from £74.85sq m, at Fired Earth . Vinyl tiles are easy to maintain and come in stone effects such as Jura Yellow JA75, £70sq m, from Amtico, 0121 745 0800, amtico.com.
5/13
Octagon and dot flooring
The floor in that kitchen is stone laid in a pattern known as octagon and dot? large tiles in a light- coloured stone, such as limestone, with the dot or cabochon in granite or slate for contrast. Most stone flooring suppliers can lay a floor in this design, but those who show examples on their websites include Artisans of Devizes, Hyperion Tiles, Martin Moore Stone and Lapicida. A limestone floor with slate cabochons starts at around £79sq m, plus laying costs. Ceramic tiles in an octagon and dot pattern are only available in white with black corner inserts. Target Tiles offers 308mm white octagon tiles with black octagon cabochon tiles at £27.99sq m. Careful planning is essential when laying an octagon and dot floor to ensure that the pattern is symmetrical and there are no awkward cuts at the edges.
6/13
Trendy black wooden flooring
I would like a black wooden floor for my living room, supplied with a black finish or if not, I would consider staining a wood floor once installed.
I have found 3 companies for you to consider. Broadleaf Timber, produces Midnight Oak flooring in solid wood and engineered boards. The engineered boards, pre-finished with oil and hard wax, come in widths of 150mm, from £77.61sq m, and 200mm, £82.84sq m. Element 7, offers Nero oak in engineered planks in widths of 155mm, 185mm or 230mm, from £177.86sq m for the narrowest boards. Real Oak Floors, offers black engineered boards in two of its ranges: Majestic Mill thermo-treated, black oiled oak flooring, colour 1113, comes in widths of 180mm, 220mm and 260mm, from £67.53sq m for the narrowest boards, and Massif boards in Cadiz Black in four widths from 240mm to 400mm, from £77.95sq m. If you would like to colour the boards yourself, this company sells unfinished boards in both of these ranges and, for comparison, in the Massif range, these are priced from £74.35sq m.

7/13
Ideal floor covering
Deciding how the room is going to work from the practical point of view. At the decorating stage, start with a piece of furniture or particular colour, perhaps taken from a rug or a picture. With me, the starting point is often a textile. Find something for each room that you've fallen in love with and let it take the lead.
Find similar bold print rugs at IKEA.
8/13
Functional linoleum flooring
Linoleum is manufactured in Scotland by Forbo under the brand name Marmoleum. To request samples and a brochure explaining the company's Aquajet service, which cuts the patterns. The pattern-cutting service is initiated through retail stores including John Lewis, where you would also be able to see samples of the material.

9/13
Soft and hardwearing rubber tiles
Rubber is quiet, soft and hardwearing. Dalsouple makes tiles in 80 colours with smooth, textured or micro-texture finishes, including DalTex Omega, 68cm sq. The range at The Rubber Flooring Company features stud and slate-effect tiles, 50cm sq. Cork is suitable too.
Try Identity in Nightshade, 90.5x29.5cm, from £32.85sq m, at Wicanders.
10/13
Trendy chequerboard flooring
These patterns are classics. Rhinofloor by Armstrong has several versions, listed here. Marwell is a cushion vinyl flooring with a Rhino-Grip slip-resistant finish; squares measure 17cm. For the small rooms you may prefer Pisa, which is a diagonal black and white chequerboard of 12cm squares; also a cushion flooring with Rhino-Grip surface.

11/13
Handy rubber castor cups
Select Hardware in Birmingham, is the largest UK source for castor cups, furniture rests and felt pads, offering around 30 different options for floor protection through retail stockists. Birbek has cups and pads available in a mid brown shade in 44mm internal diameter size. John Lewis has cups and pads available in the Clothes Care department. Furniture rests in clear plastic (above) come in diameters of 44mm and 57mm.
12/13
Victorian-style flooring
There is no sheet-vinyl floorcovering that copies the complex Victorian tessellated tile patterns, but other vinyl designs are available. Of these, I think the one best suited to your small hallway is Pisa, a black and white chequerboard design from Rhinofloor by Armstrong. This simple tile pattern was often used in the hallways of Victorian houses as an alternative to the multi-coloured designs.
13/13
Stylish stone flooring
The function of the room and personal preference will inform the decision. Personally, I love dark polished or bleached floorboards with or without rugs. Matting works with most furnishing styles but I now think it's essential to have it pre-treated to avoid staining. Textured wool carpets would be my choice for those who like a soft, warm flooring. In kitchens, I like stone flooring, or rubber, which is quiet and warm underfoot.
Find similar stone flooring at Stonell.
Need help with your home? Got an interior design question?Our decorating expert Celia Rufey offers a bespoke design service to help you with your home.
Get the Ideal Home Newsletter
Sign up to our newsletter for style and decor inspiration, house makeovers, project advice and more.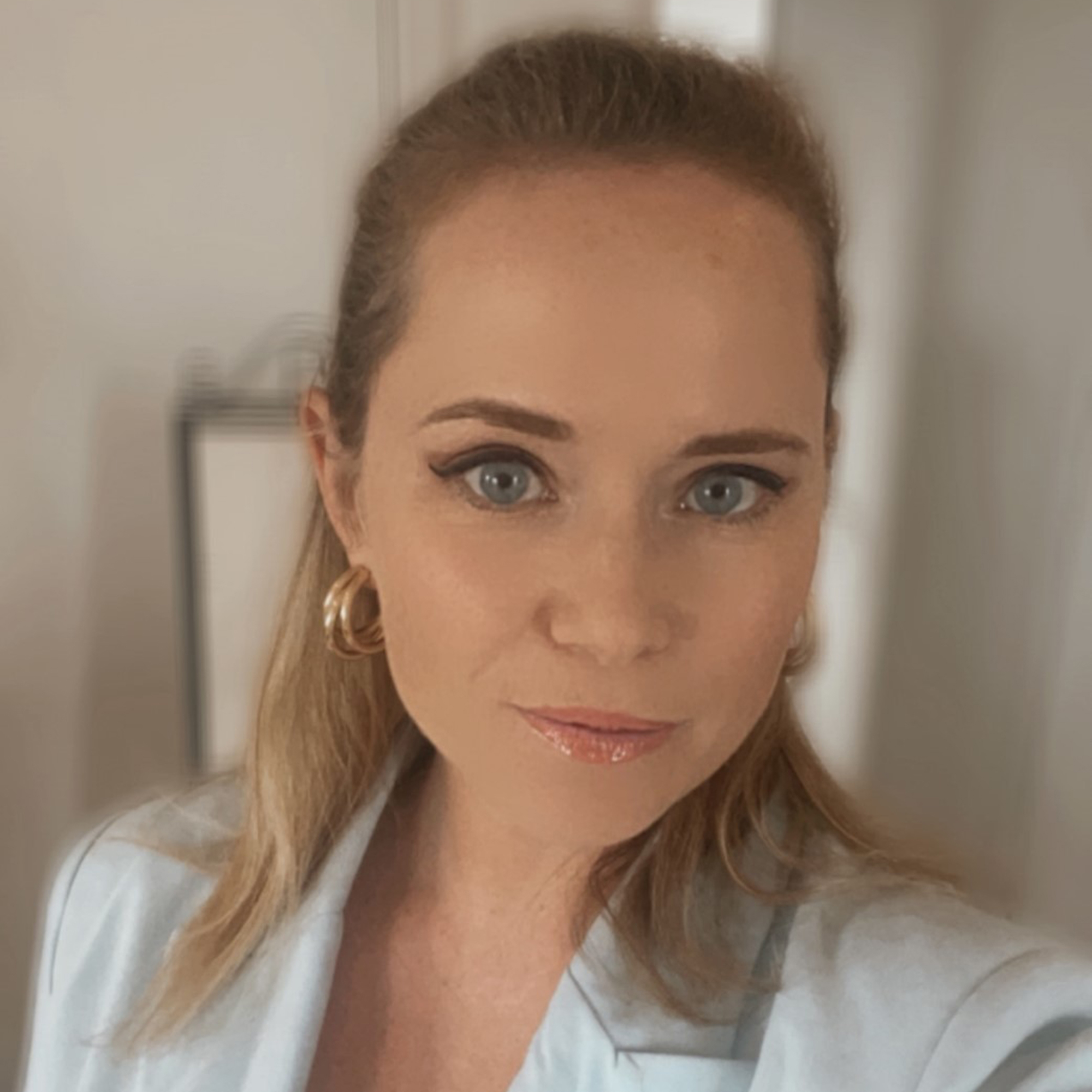 Thea Babington-Stitt is the Assistant Editor for Ideal Home. Thea has been working across some of the UK's leading interiors titles for nearly 10 years.
She started working on these magazines and websites after graduating from City University London with a Masters in Magazine Journalism. Before moving to Ideal Home, Thea was News and Features Editor at Homes & Gardens, LivingEtc and Country Homes & Interiors.