Best wet and dry vacuum cleaners – our top picks for your home
Clean big and small messes with the best wet and dry vacuum in 2023, featuring our tried and tested top picks
The best wet and dry vacuum cleaners can be used to unblock drains, clear flooding water or remove dust and dirt in large volumes. We put the best wet and dry vacuums to the test to find the top options at every budget, including some wet and dry vacuums for your home, and even professional-grade models.
Check out the best vacuum cleaners for more options
Wet and dry vacuum cleaners are also known as DIY vacs, dirty vacs or garage vacs. They are designed to make light work of the messes that would destroy your ordinary vacuum cleaner. Because they can be used for both wet and dry messes. Check out our top picks right here.
Best wet and dry vacuum cleaners
Why you can trust Ideal Home Our expert reviewers spend hours testing and comparing products and services so you can choose the best for you. Find out more about how we test.
1. Cleva Vacmaster Power 30 PTO VQ1530SFDC
Best wet and dry vacuum for easy emptying
Big isn't always beautiful, but you do seem to get a lot for your money with this Vacmaster, which retails for around £80. It has a large 30-litre capacity and comes with good accessories. These include a sturdy floor head with brush and squeegee (that you lower for cleaning hard floors) plus a small brush and a crevice tool. Extremely impressive for the price, there's a power take-off socket on the side and three-way power switch.
It can be turned off, on, or to automatically clean whenever the socket is in use. This is perfect for DIY tools. For example, you can set up the Vacmaster to capture dust from a drill or sander whenever it's on. It doubles as a blower too. The cord measures just over 5m and then hose and tube combined a further 4m, giving it a reach of around 9m. There's a sliding control on the tube's curved handle to adjust air flow.
You need a screwdriver to attach the carry handle the first time you use it. There's a clever design, with space to store up to eight tools and stow the cable. Annoyingly, there's no way to park the tube and floor head if you want to pause in the middle of cleaning. Dry vacuuming is effective but it's disturb-the-neighbours loud. The Vacmaster follows you surprisingly well but feels tall and tinny: less like a vacuum cleaner and more like having R2-D2 in tow.
To go from dry to wet vacuuming, you remove the cartridge filter (and the paper dust bag, if you're using it), then put a foam filter in its place. We found wet, dirty vacuuming to be slow but it got the job done. And when it came to emptying, we appreciated an unusual feature: a drainage plug low-down that you can unscrew to pour out liquids. Emptying this way into a drain means less lifting and less mess.
Ideal Home's rating: 4 out of 5 stars
2.Kärcher WD4 Premium 13481530
Best wet and dry vacuum for cleaning power
This Kärcher wet and dry vacuum is the priciest of the bunch (apart from George which doubles as a carpet cleaner). However, there are good deals to be had online. This 20-litre vacuum is solidly built in plastic with a stainless steel drum. It has a two-part plastic tube and a 5m cord, giving it an overall reach of 8m. The floorhead has squeegees front and back or you can swap them for crenelated brushes.
There's a neat parking place on the back of the cylinder for the tube and floor head, plus space to stow four tools and a flat top to store more stuff. But it only comes with a crevice tool. This means fewer tools to stow, but still it feels like you should get more toys at this price. Kärcher offers plenty of optional accessories, including kits for DIY and car cleaning.
Dry vacuuming is very powerful but note that you can't dial it back because there's no air flow control. There's an optional dust bag for picking up fine dust. Changing to wet cleaning is extremely easy: just remove the dust bag if you're using it. The flat fold filter is tucked away high up, so you don't need to change it or cover it. It doesn't even get wet when cleaning, so there's no drips.
We love the Kärcher for sheer simplicity and cleaning power. It's not too big or heavy for such a workhorse and it makes light work of dry and wet vacuuming alike. It follows you around smoothly on casters and its double squeegee floor head is outstanding for getting wet floors completely dry. There's no mains take-off for DIY enthusiasts, but that aside it's superb. One switch, simple swapping from dry to wet and back again, nothing fancy, just lots and lots of suction.
Ideal Home's rating: 5 out of 5 stars
3. Nilfisk Multi II 22T
The best wet and dry vacuum for professional vac
Reasons to avoid
-
Only comes with two attachments
This was the most affordable wet and dry vacuum cleaner we tested that felt professional. You could use it repeatedly every single day and it would survive the knocks. It's big, plastic (22 litre capacity, 30 also available) and very solid. Nice touches include the fact that the lid clamps on in any position rather than needing to be lined up. It has a wheeled floor head with crenelated brush front and squeegee at back.
There's a loop for storing the power cord, space to store six tools plus you can stow the two-part metal tube and floor head to park it if you need to pause cleaning. There's also a flat top to store more stuff. The cord measures nearly 5m, for a combined reach of 8m. The tube's curved handle includes a slider to control air flow. It has a power take-off socket, cleverly hidden under a flap to keep it clean.
This lets the Nilfisk work with power tools, triggering only when they're in use, to clean up dust. Instead of a small, paper dust bag it comes with a very large, fabric dust bag. And to convert it to wet cleaning, you simply remove the dust bag; there's no need to change or cover filters. It also boasts a self-cleaning filter. A light illuminates when this is necessary and then you just cover the end of the tube and press a button to blow air the wrong way through the filter to clean it.
It only comes with two accessories: a crevice tool and a reducer. But there are optional convenience kits. One features smaller brushes and nozzles for car-cleaning; another does domestic jobs like unblocking sinks, pumping air beds and catching dust from a drill. Dry vacuuming is very powerful. In fact, we accidentally connected the hose to the blower outlet first time and dust flew everywhere. But connected to the right inlet, the Nilfisk makes quick work of cleaning.
It whips up dirt faster than smaller models. Conversion to wet cleaning was super-quick and again it made very fast work of gulping up water and various junk. It cleared a sinkful in 4 seconds and made smooth work of it. We loved the Nilfisk's sturdiness and especially loved the ease of conversion. You're simply more likely to use a wet and dry vac if it's always good to go.
Ideal Home's rating: 5 out of 5 stars
4. Numatic George GVE370-2
Best wet and dry vacuum for cleaning carpets
Reasons to avoid
-
Switching to wet is fiddly
George the wet and dry vacuum is from the makers of the Henry hoover. Many professional cleaners swear by Henry, and these machines have reputations as workhorses. George promises to make light work of wet and dry cleaning. Plus, this model comes with the A26A Extraction Kit – more on that later. It's pretty compact for a premium (over £200) model but comes with a lot of accessories. You'll need to find room to store them.
A 9m cord means an overall reach of 11m when cleaning dry and 12m wet. That's right, it has two different hoses: one for dry vacuuming and one for wet "extraction". It also has separate floor heads and smaller tools for dry and wet cleaning plus extra tools for extraction. It's made of sturdy plastic with a two-part, metal tube and air-flow control on the curved handle.
There's a proper dry floorhead, hose, dust bag and several small tools for dry use. When used 'dry' it performs very much like a Henry, with an allergy-friendly HEPA dust bag and a fabric filter. The quality and tools are superb: you could use this as your main vacuum cleaner if you don't need a powered brush bar. Capacity is 15 litres. Changing to wet use means removing the dust bag, switching the dry filter for the wet float valve and swapping hose and floor head.
It's a bit of a faff but in return you get powerful performance that can tackle almost anything. And it's not just a wet and dry vac. The hose and tools for wet cleaning incorporate an extra tube, used to pump a cleaning agent (supplied). The body of the cleaner has two power switches. One pumps out the cleaning agent and one sucks up dirt.
So whether you're using the small or large extraction tool, you can clean stuff efficiently. Tackle carpets by liberally squirting them with the cleaning agent, giving them a good scrub and then sucking up the results. Stains get magicked away very effectively. And its fine mesh filter is impressive. When emptying, you can see that it has filtered even small dirt out of wet cleaning.
George is hard to fault because its performance, both wet and dry, is very impressive. But it's not for everyone. It's total overkill if you don't have carpets: you'll find yourself storing accessories that you never use. And there's no power take-off socket if DIY is your priority. Most domestic users don't need this level of cleaning. If you run a B&B though, this is the model for you. If you want a powerful wet and dry vac that doubles as a carpet cleaner then look no further.
Ideal Home's rating: 4.5 out of 5 stars
5. Draper 20ltr 1250W 230V Wet & Dry 20514
Best lightweight wet and dry vacuum
This is very affordable for a wet and dry vacuum, at around £60. It has a 15-litre capacity and a simple design, with a stainless steel cylinder and minimal faffing. To switch between wet and dry vacuuming, you pop the top off and swap filter: foam for wet, fabric for dry. There's an optional paper dust bag for dry vacuuming. The cord is 5m, giving an overall reach of 8m. The three-part tube and tools are all plastic.
There's a reversible, optional attachment for the floor head, with rubber squeegee on one side and stiff, crenelated brushes on the other. It also comes with a small brush and a crevice tool for cleaning small stuff. There's spaces on board to store up to five tools, even though it only comes with three. If you pop the floorhead off, you can stow it and the tube on board in the remaining spaces. You can't simply park it in the middle of cleaning though.
As a dry vac, it's a bit loud and high-pitched, but it rolls around very lightly on its casters, you don't have to pull too hard. Dirt and dust are picked up well, whether you use the paper dust bag or not. Controls are very basic: a chunky on/off switch on top of the cylinder. There's no air flow control. But you can blow as well as suck.
With wet and dirty cleaning, it took just 7 seconds to suck up a sink full of water and all sorts of debris. It didn't flinch, despite being a budget model. It wasn't the quickest on test, but it got the job done. The carry handle on top is fine and there's space for stowing the cable. But overall the build feels quite flimsy. It's a basic home wet and dry vac that wouldn't last long on a building site.
Ideal Home's rating: 4 out of 5 stars
6. Nilfisk Buddy II 12–
Best budget vac
Reasons to buy
+
Easy to operate in wet or dry
Reasons to avoid
-
Not the largest capacity
This budget wet and dry vacuum cleaner boasts impressive build quality for the price. It's sturdy, in plastic that takes the knocks well. The floor head comes with two swappable attachments: a rubber squeegee and a crenelated stiff brush head. It comes with just one other accessory: a crevice tool. There's space on board to store up to four tools.
There's also space to stow the tube with the floor head still on, so you can park it really well any time you want to pause. It travels and turns well on two large wheels plus two casters. The cord measures just over 4m and then hose and tube combined a further 3m, giving it a reach of around 7m. Controls are a simple on/off switch but the tube's curved handle also has a sliding cover that lets you control air flow.
Dry vacuuming is loud but effective and the brush head is great at picking up hairs. And it can blow as well as suck. To convert it to wet cleaning, add the washable filter (and remove the paper dust bag, if you're using one). The filter is easy to add and it works either way up. It cleared water and dirt fast, considering it's a budget model. It's sturdier and offers more suction control than the other budget model on test (the Draper). But then it has a slightly smaller capacity (12 litres instead of 15).
Ideal Home's rating: 4.5 out of 5 stars
---
How to buy the best wet & dry vacuum cleaner for you
First up, sense-check that you have space to store one. If theory, you could use it as your main vacuum cleaner too, but in practice almost no one does. The whole point of a dirty vac is that it gets grubby. Even the small ones are chunky and they don't have motorised brush bars. A dirty vac is designed to live in your shed or garage and do the jobs that your main vacuum cleaner won't.
Then consider how much you intend to use it. If you're a DIY enthusiast, about to start building work or you clean the car every weekend, pick a model with plenty of power and the right tools for the job. If it's just for occasional use then consider a smaller, more affordable model.
How much should I spend on a wet & dry vacuum cleaner?
Incredibly, you can pick up one of these powerful vacs for as little as £60. Premium models cost around £150 and boast more features as well as more powerful suction and/or higher capacities.
What else should I look for?
1. Reach
We've checked the length of cord, hose and tube combined because you may be cleaning dirt in hard-to-reach places far from a power socket. Dirty vacs can even clean up messes outdoors within reason, but they will get bunged up if you try to take on big piles of leaves.
2. Capacity
The bigger the better if your house looks more like a building site than a home. But note that high-capacity models are larger. They tend to have the same sort of footprint but get taller as capacity increases.
3. Ease of changeover
Some cleaners require you to swap or cover filters when you change from wet to dry cleaning or vice versa. Others can change modes with almost no tinkering. We prefer models that make this easy, obviously.
4. Convenience
We like to be able to store all our tools on board. We also expect a place to park the tube, with the floorhead still on it, for when we want to pause cleaning.
5. Dust bags
These are usually optional, for dry vacuuming. Use them when you want to keep fine dust under control. Vacuum straight into the cylinder without a bag for larger jobs.
6. Power take-off socket
If you want to use your vac for DIY, get a model with a power take-off socket. You can plug your power tool straight into the vac. This doesn't just prevent tangles; you can set the vac to switch on automatically only when your drill, sander, whatever is in use.
7. Blower
As well as an inlet on the cylinder for vacuuming, many models also have an outlet on the lid so you can use it as a blower.
Get the Ideal Home Newsletter
Sign up to our newsletter for style and decor inspiration, house makeovers, project advice and more.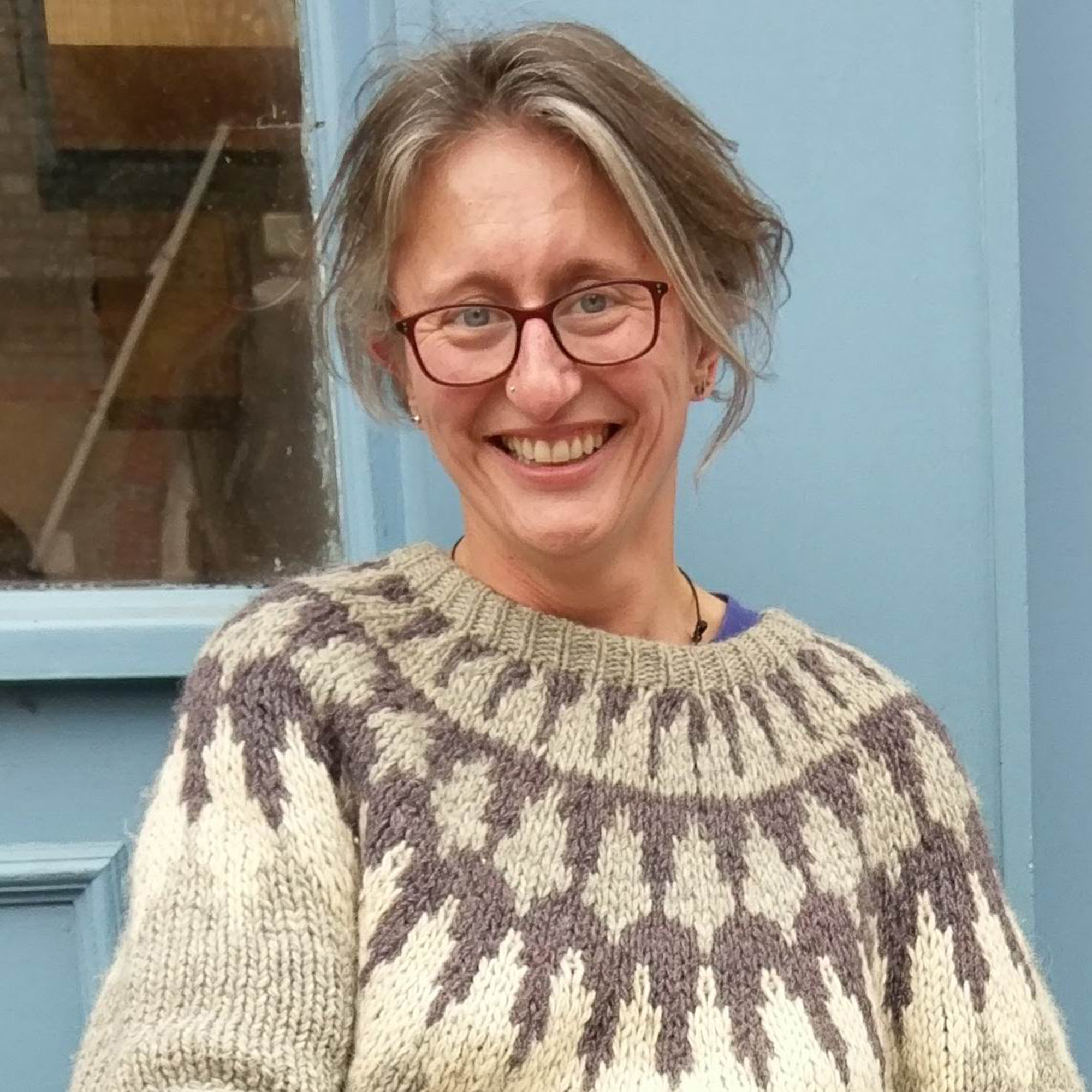 Caramel Quin is an award-winning journalist and professional nerd who tests technology for newspapers, magazines and online. She has written for Ideal Home since 2012. She prides herself on real-world testing and translating geek speak into plain English. Her pet hates are jargon, pointless products and over-complicated instruction manuals.