How to dry hydrangeas - and it's not how you might expect
Get ready to enjoy year-round blooms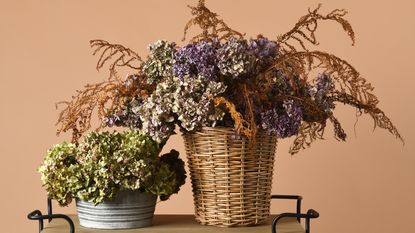 (Image credit: Getty Images)
Learning how to dry hydrangeas probably wasn't on your to-do list yesterday. But we guarantee that from now on, it'll be on your to-do list today, tomorrow, and every single day until dry hydrangeas have taken over your house.
After all, these beautiful blooms have dominated our garden ideas this year, and it seems people can't get enough of these big and bold clusters of flowers. Yes, homeowners across the country have been planting hydrangeas by the bucketload, enjoying the beautiful colours and fragrances, and taking advantage of the long blooming period before they're ready for pruning.
But right here, right now is the perfect time to take some hydrangea cuttings. And when you have those cuttings in your hands, it's time to get drying so you can make the most of these blooms all year round.
How to dry hydrangeas
Although you can hang-dry hydrangeas upside down, this can take up a lot of space in your house. And as gardening expert Oliver Johnson at HomeAdviceGuide.com explains, 'You don't always need to hang your hydrangeas upside down in order to dry them out. As long as your hydrangeas have sturdy stems, you can dry them in a vase.' And this is how to do it.
What you'll need
Established hydrangea plant
Pruning scissors
A vase
Water
Step-by-step
1. Choose the right time
Although hydrangeas have a relatively long blooming time (early spring to early autumn), you can't take cuttings willy-nilly.
If you choose the wrong time, you'll most likely be greeted with dried hydrangeas that are brown in colour. But if you choose the right time, you should be able to guarantee that the dried hydrangeas will maintain the vibrant colours they're known for.
So, that's why it's best to cut your hydrangea flowerheads between August and October when the petals are starting to feel more like paper. During this time, you may even see smaller flowers on the plant starting to bloom.
2. Cut the stems
When you've settled on the perfect time to dry hydrangeas, you can then get started on cutting the stems. To do this, you'll want to grab your clean pruning scissors or shears and choose the best blooms from your hydrangea bush.
Steve Chilton, a garden expert from LeisureBench, suggests, 'Select hydrangea blooms that have matured and achieved a full, robust appearance.'
Then, measure around 12-18 inches down from the flowerhead and cut the stem at an angle. At this point, removing any leaves from the stem is also a good idea, as they'll just fall off during the drying stage anyway.
3. Place the cuttings in water
Although it may seem counterintuitive to dry hydrangeas with water, this process works a treat. And when you have your beautiful cuttings in hand, all you need to do is half-fill a vase with water and place the cuttings inside.
However, you don't want to put too many hydrangea stems into one vase, as this could affect the quality of the dried flowers. Of course, the exact number will depend on the size of the vase, but you ultimately want all of your flowerheads to have space to breathe without being squashed.
4. Keep the vase in a cool spot
When your cuttings are safely inside the vase, you should then place it in a cool spot away from direct sunlight, as this could cause the leaves to burn and turn brown.
Instead, you want the hydrangeas to dry naturally, soaking up the water as they go. This whole process normally takes around 3-4 weeks.
It's important to note that this process might not be perfect every time, though. Hydrangeas are fickle plants, and they need to be cut at the perfect time to dry perfectly. So, you may find that the odd flower turns brown or that the colour isn't as vibrant as you'd like.
This is normal and something to learn from next year.
5. Arrange your dry hydrangeas
When your hydrangeas are dried, it's down to you how to use them. You could keep them in the vase as a beautiful centrepiece, add them to a bouquet of dried flowers, or even use them as wedding decor.
'For those looking for table scaping or decor, hydrangeas are super useful as they are a great filler for large spaces,' says Lauren Goodman, Wedding and Floral Expert at Bluebird Creative.
'Placing these with other dried flowers next to wedding signage, bar tops and vases on tables adds a real focal point for guests to enjoy. Dried flowers also make a great keepsake or gift to give to family and friends after the wedding too!'
In fact, you can get as creative as you want with your flowers - and you don't have to worry about them dying on you anytime soon. Generally, dried flowers last anywhere between 1-4 years, depending on where you keep them.
If you want them to last longer, try and keep them out of direct sunlight.
FAQs
How do you dry hydrangeas and keep their colour?
The best way to dry colourful hydrangeas is to dry them in water. And while this may sound extremely counterintuitive, it's one of the best ways to ensure that your hydrangeas don't dry out too fast or turn brown.
It's also important to cut hydrangeas at the right time if you want to dry them. You don't want to cut them too early in the season, but you also don't want to cut them too late in the season. Normally, August to October is the perfect time to dry hydrangeas that keep their vibrant colour.
How do you dry hydrangeas and keep them?
The easiest way to dry hydrangeas is to dry them in a vase of water. By doing this, you can let them dry naturally and in their own time without them dying in the process.
To do this, cut a hydrangea stem 12-18 inches from the flowerhead at an angle and pop it into a vase half-filled with water. If you keep the vase in a cool area away from direct sunlight, you should only have to wait around 3-4 weeks for the hydrangeas to dry completely.
Then, you can do whatever you'd like with them.
Get the Ideal Home Newsletter
Sign up to our newsletter for style and decor inspiration, house makeovers, project advice and more.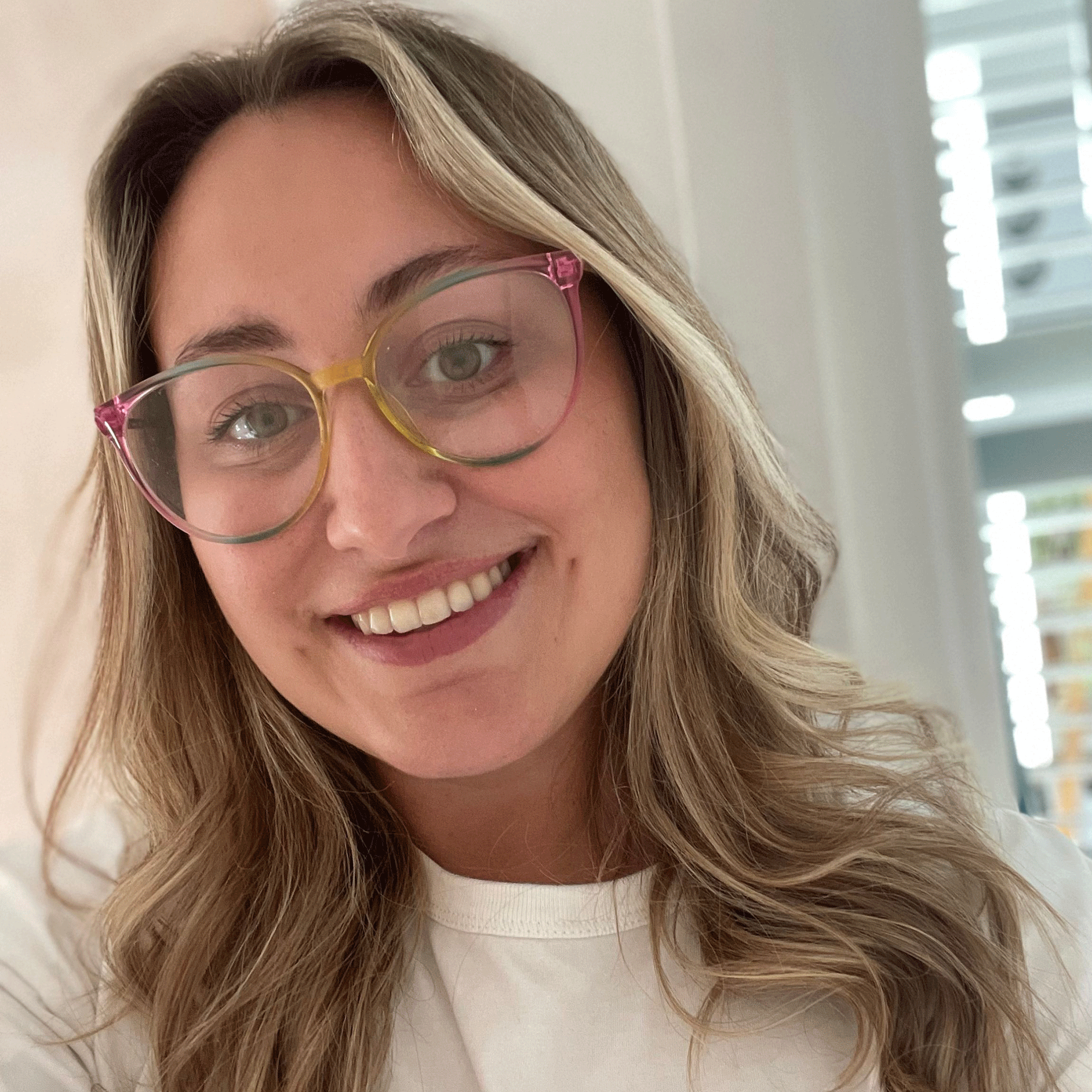 Lauren Bradbury is a freelance writer and major homes enthusiast. She graduated with a Bachelor's degree in English and Creative Writing from the University of Chichester in 2016, before dipping her toe into the world of content writing. After years of agency work, writing everything from real-life stories to holiday round-ups, she decided to take the plunge and become a full-time freelancer in the online magazine world. Since then, she has become a regular contributor for Real Homes and Ideal Home, and become even more obsessed with everything interior and garden related. As a result, she's in the process of transforming her old Victorian terraced house into an eclectic and modern home that hits visitors with personality as soon as they walk through the door.