When to cut buddleja back if you love your perfect purple blooms
You'll need to prune your butterfly bushes if you want them to look their very best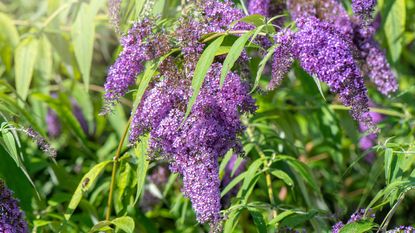 (Image credit: Getty Images)
Wondering when to cut your buddleja back? Your butterfly bushes might be looking splendid in their purple finery right now, but they'll absolutely need pruning if you want them to bloom richly year after year.
Don't worry, though: you don't need to banish your beloved buddleja to that discarded list of high maintenance garden ideas just yet. They're actually very easy to keep looking their best, so long as you stick to their schedule.
When to cut buddleja back
The perennially beautiful buddleja (or butterfly bush, so named for its popularity with pollinators) is one of those timeless garden trends that never goes out of style.
For the most part, these are easy-to-grow shrubs; they need an annual mulch of well-rotted manure or garden compost, a little deadheading here and there, and maybe some watering over the summer if things get really dry.
Otherwise, all that's left to do is prune these beauties. With that in mind, then, here's when to cut buddleja back – and how best to tackle this important gardening job, too.
What you will need
Ready to get started? Before we move onto when to cut buddleja back, you'll want to grab the following tools so you have them to hand:
Bag for cuttings (chuck these in your compost bin when you're done)
When to get to work
It's not so much the how with pruning buddleja; it's the when.
'It's generally best to cut back buddleja in February/March,' says Christopher O'Donoghue of Gardens Revived. 'However, it's a good idea to do a light prune at the end of the summer, too, usually around August.'
A gardener with over a decade of experience under his belt, Christopher set up Gardens Revived with his brother, Andrew, in 2018 to create a thriving family business. Together, they have worked on residential gardens, listed buildings and gardens, flower shows and large estates with some exceeding 70 acres – many with historical significance.
Step-by-step guide
Depending on the time of year, you'll need to tweak your buddleja's pruning regimen – it's important to work with your plant rather than against it, after all.
With that in mind, then...
In late winter/early spring
To help promote healthy growth, it's best to cut buddleja back on a frost-free day in the late winter/early spring.
'Buddleja produces its flowers on new growth, so if it is cut back hard now, just before it begins growing, you will both stimulate extra new shoots,' explains our beloved Monty Don via his popular gardening blog.
If your buddleja is growing in the open:
Butterfly bushes growing out in the open 'can be cut back very hard indeed, leaving just two or three sets of new shoots from the base,' says Monty.
If your buddleja is growing in a border:
If you've made your butterfly bush part of your garden border ideas, it is 'better to cut back to two or three feet from the ground so that the new growth does not have to compete with surrounding herbaceous plants for light and air,' Monty explains.
The gardening guru adds that, should you cut the pruned stems into short lengths, they can be 'placed as a bundle in a corner to make excellent cover for insects and small mammals' – which is one of the easiest wildlife garden ideas ever!
Meanwhile, Christopher adds that it's important to 'prune away any dead or diseased branches to keep the plant thriving.'
In late summer
Trying to figure out when to cut buddleja back in summer? Well, Christopher suggests a light pruning around August, with the aim of encouraging the plant to bloom for a second time.
'Trim back about one-third of the plant's growth to promote new growth and flowers,' he suggests, reminding overzealous gardeners that this is a task that should be tackled with the most feather-light of touches.
'Only make the smallest of adjustments,' he adds, stressing the words light trim once again.
Don't forget to deadhead
While it's not as important as figuring out when to cut buddleja back, deadheading is still a vital part of your butterfly bush's maintenance.
The Royal Horticultural Society (RHS) notes that 'you can deadhead your buddleja after flowering to remove the brown flower heads,' noting his may also promote a second flush of small flowers.
The flowering period of the buddleja is between July and September, so it's best to get to work removing its withered flowers in the late summer/early autumn (around the same time you're planting the 10 best vegetables to sow in August).
There's nothing quite like giving your favourite plants a little bit of TLC, is there? We'll see you in the garden...
How do you spell buddleia plant?
Buddleia and buddleja are both acceptable spellings of the butterfly bush's formal name. The first, which comes from modern practice of botanical Latin, looks a little neater and tidier. The second, however, is taken from Species Plantarum (1753) by the Swedish botanist Carolus Linnaeus – and as such is the spelling most widely adopted by gardeners and gardening experts, including the RHS.
Should buddleia be cut back in autumn?
The best time to cut buddleja back is in the late winter/early spring – around February or March here in the UK. You should also be deadheading your butterfly bushes throughout the summer and autumn, and you can give them a very light prune in August.
How far back should I cut my buddleia?
In February/March, you should cut your buddleja back to around half its height using secateurs, before removing any dead branches using a pruning saw or loppers. The aim is to produce a short, strong framework of five to six main branches, as per RHS guidelines.
Get the Ideal Home Newsletter
Sign up to our newsletter for style and decor inspiration, house makeovers, project advice and more.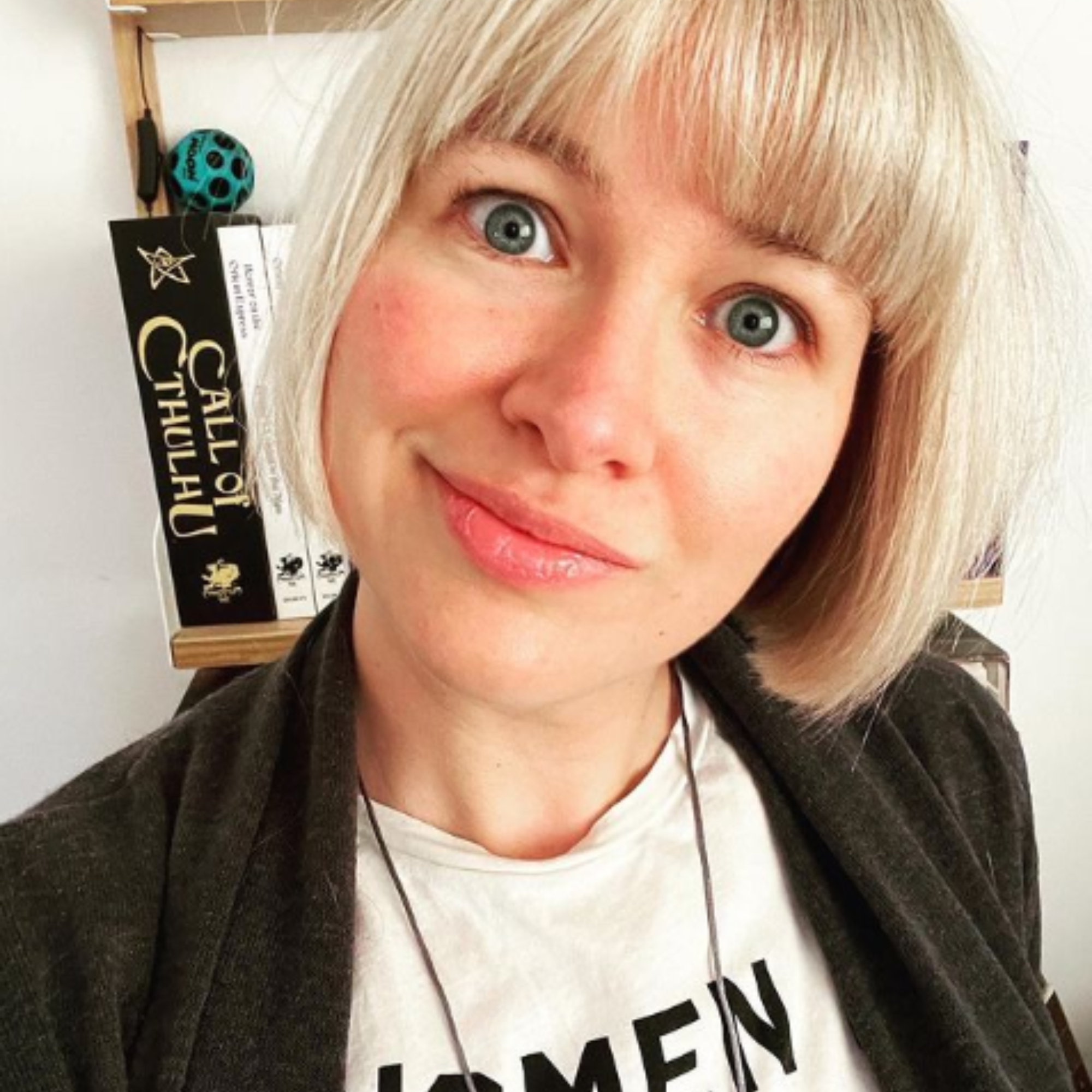 Kayleigh Dray became Ideal Home's Acting Content Editor in the spring of 2023, and is very excited to get to work. She joins the team after a decade-long career working as a journalist and editor across a number of leading lifestyle brands, both in-house and as a freelancer.