'We turn our summerhouse into a mini cinema at the weekends!' - this stylish garden makeover is truly inspiring
Wanting extra space during lockdown, this savvy homeowner transformed a grotty garden shed into an entertainment hub and stylish working-from-home space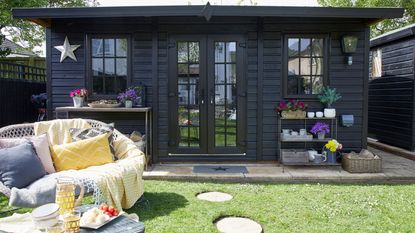 (Image credit: Future PLC / Katie Jane Watson)
With four family members working from home when the country went into lockdown, this homeowner had to think fast when it came to creating more space. A home extension was out of the question, but it turned out that the solution was staring at the family through the kitchen window.
'There was a summerhouse at the end of the garden that was just begging to be used,' says the homeowner. 'To be honest, it had seen better days. It leaked, wasn't insulated and the windows and doors didn't fit, so we'd been using it to store all our junk. It actually looked more like a rundown shed than a summerhouse.'
The summerhouse before
'Although my husband thought it was past it, I was pretty sure we could turn it into a useful space and extra room. I was also mindful of trying to be sustainable, so we decided to rescue the summerhouse, rather than buy new and add to landfill.'
'We began by sealing the leaky roof to make it waterproof, and although my original intention was to do a basic makeover simply by giving the interior a lick of paint, we quickly realised that for it to be useable in all weathers, we'd need to make it warm, so we decided to insulate the space.'
The summerhouse inside
'We began by tacking insulation onto the existing wall struts and then we covered it with tongue-and-groove panelling to add a homely feel. Next we moved onto the ceiling, which was pretty tricky as we had to tack pieces of wood onto the rafters first and then stuff the insulation behind them – and figuring out where the nails went was a nightmare because we couldn't see the joists.'
'But the makeover was completely worth the effort knowing that we'd be able to use the room all-year-round.'
A cosy spot to sit
'It also made sense to continue the garden room upgrade by refurbishing the floor, so we stapled insulation matting onto the floorboards and then covered them with wood-effect vinyl, finally adding skirting boards as I wanted to emulate the look of a real living room.'
'We also employed an electrician to rewire the space as the previous owner had done the electrics himself, and as we wanted to install a computer, a TV and an electric log burner, I wanted to make sure it was safe.'
The black-painted exterior
'Luckily the exterior was in pretty good condition so I simply painted it black, inspired by Scandi-style summerhouses I'd seen on social media.'
'The finishing touch to the structure was getting new windows and a door made-to-measure, ensuring the room was completely watertight and cosy.'
'The exterior is just as important as the interior to me, so I styled the outside of the summerhouse with as much thought as inside, using good-looking rustic pots and jugs that I source from reclamation centres.'
The co-ordinated interior
'I wanted to create a space that felt like a true extension of our home and would become somewhere the family really wanted to spend time in, so it was important that it was not only practical but it also needed to look stylish. I always create a moodboard for every room, and this space was no different; it makes me focus on the design and helps get the look right.'
'The sofa was left behind by the previous owners and although it looked pretty grotty, because it's a classic Ikea sofa I simply replaced the old covers for a good-as-new look.'
Working-from-home space
'We make full use of the space. We installed Wi-Fi and electrics down here and my husband regularly uses the summerhouse as an office space, so he can do online meetings in peace.'
Stylish storage
'I wanted the room to be neat and tidy rather than stay as a dumping ground, so I chose the good-looking baskets and open shelving to make it easy to tidy at the end of the day.'
'I initially designed the look and feel of the interior on a moodboard, and the wire baskets and shelves are a nod to the Scandi vibe I envisaged.'
Vintage buys
'The console table was a Facebook marketplace bargain and to be honest, virtually everything in here is secondhand or sale bargains as we used most of the budget on the structure.'
'Apart from the desk and sofa, most of the furniture and accessories were chosen purely to make the room feel inviting.'
Comfy furniture
'This is a cosy nook and a great place to read as well. The children often come out here if they want some quiet time on their own.'
'Adding the windows and door was definitely worth the investment as we've also used this as an occasional extra bedroom before our loft conversion was finished. I chose foldable outdoor furniture for easy storing over winter.'
Garden hideaway
'I love the finished result from a visual point of view, but it's also become a truly multifunctional room. My daughter had 11 girls in the summerhouse for a sleepover last year. And my husband still spends three or four days using it as a workspace.'
'We've also fitted a dropdown screen and projector, so we get some popcorn, snuggle down, and turn the space into a mini cinema at the weekends!'
Additional words: Lisa Moses
Get the look
Get the Ideal Home Newsletter
Sign up to our newsletter for style and decor inspiration, house makeovers, project advice and more.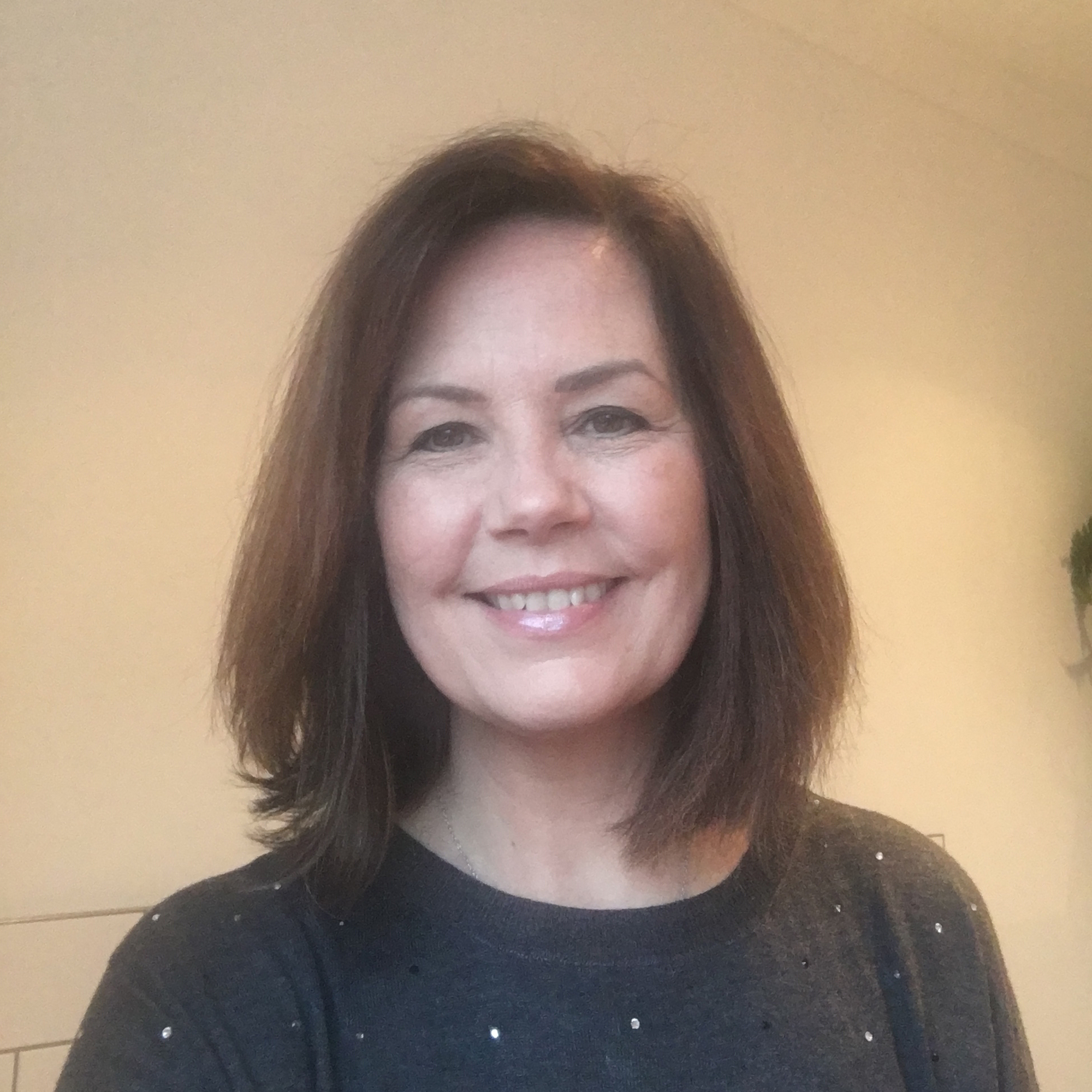 Lisa is Deputy Editor of Style at Home magazine and regularly contributes to sister title Ideal Home. She has written about interiors for more than 25 years and about pretty much every area of the home, from shopping and decorating, crafts and DIY to real home transformations and kitchen and bathroom makeovers. Homes and interiors have always been a passion and she never tires of nosying around gorgeous homes, whether on TV, online, in print or in person.