13 ways to cut the cost of a garden makeover – expert tips to save
Keep costs down when revamping your outdoor space with landscaping, plants and more
Updating your garden can feel like an almighty project, and it can be hard to know where to begin. Overhauling your outdoor space means thinking about your garden as a whole – from your lawn and borders to patios, furniture, and storage.
And all these individual elements soon rack up. Cut the cost of your garden makeover with our budget garden ideas, tips, and tricks from experts.
Ways to cut the cost of a garden makeover
It's the year of the garden, but also the year of the cost of living going through the roof. Here's what garden designers had to say about keeping costs down while still achieving a high-end look in your space.
1. Use your space creatively
If you're already contemplating making some changes, now is the perfect time to look at the space you have with fresh eyes. Imagine it's not your garden, but that you're a garden designer transforming the space for a client on a tight budget.
Your Garden Made Perfect designer Tayshan Hayden-Smith says the best way to make a statement in a garden on a budget is to use the space in new and inventive ways. 'Anywhere has the potential to be a garden,' he argues.
'A wall, the floor, a ledge, a pot... nature will find its way,' the low-cost builds expert adds. 'Get creative with the way you use space.' If your garden ideas and layout have been the same for several years, now is the time to shake things up and reimagine the space to better suit your needs.
2. Create zones with plants instead of hard landscaping
Even in a tiny garden, you'll want to have a couple of zones: a space for entertaining, an area for growing your own veg, and perhaps a patch you're leaving to grow wild. One cost-effective way to delineate zones in your garden is to group together pots of beautiful exotic plants with giant leaves.
These will form a natural screen, making your space feel more private, as well as creating a striking feature. Using planting instead of trellises, pergolas or walls to zone your garden will give you flexibility and means you don't have to spend money on hard landscaping. Sophie Birkert, a designer from Screen With Envy recommends planting Canna Musifolia.
This variety has dramatic, paddle-shaped leaves and exotic flowers (although you will need to find a frost-free place to store it in winter). Sophie also suggests planting a banana palm, such as Red Abyssinian, Colocasia (Elephant Ears), and Fatsia Polycarpa 'Green Fingers.'
3. Don't neglect lighting
Lighting can totally transform your garden, and there are loads of cheap options. Solar stakes are brilliant and you can arrange them however you like and watch them come on in the evening.
No professional landscaping required, just pick up some solar lights, some festoon lighting and lanterns and create lots of ambience. Tristan Sissons, Gardens Buying Manager at Homebase says, 'Solar lighting is a great way to make garden lighting affordable as it won't add to your monthly energy bills! They charge in direct sunlight and automatically illuminate at night.
'Homebase has a great range of lighting, from string lights to lanterns, torches and even a Solar Buddha Head.'
4. Use gravel or pebbles instead of paving
If patio ideas or a garden path are part of your vision, there are ways to save without compromising on style. 'If laying a patio is in your budget, an oversized garden paving slab in a light, neutral colour will give a contemporary look,' says garden designer Heather McDougall.
'To save money on laying a slabbed path, use slabs intermittently. Use complementary coloured pea gravel to fill the remaining areas.'
This idea has become a big trend that we spotted at the Chelsea Flower Show 2021. The 'patchwork patio' or 'tapestry lawn' is all about mixing paving and soft planting to create a colourful checkerboard effect.
Use half the amount of paving and sow wildflower seeds in the gaps to cut costs on your garden makeover and create a whimsical point of interest.
Patio aside, if you had planned to incorporate paving into your front garden ideas but don't think you have the budget for it, gravel and pebbles could be a cheaper alternative. This gravel effect can also look lovely as a border or can be used to go around other features in an outdoor space — like underneath this sun lounger bench.
5. Work with the plants you've got
Garden designer Jilayne Rickards says her approach to garden design is to do as little as possible with the site rather than remove everything and replace with new. This kind of method is sustainable and keeps costs down.
'Try and work with existing soil rather than replacing it, use existing plants that are healthy and useful and plant to support the existing wildlife whilst trying to increase biodiversity,' she advises.
6. Invest in your skills
If you really want to save money, spend time watching lots of tutorials online and learn from your mistakes. There's no reason you can't DIY a garden pergola, potting bench or raised beds, and it'll give you something you're really proud of.
'Look online for creative solutions and try to learn how to build, implement and grow,' says low-cost builds expert Tayshan Hayden-Smith. The designer from Your Garden Made Perfect (available on iPlayer) says 'Labour is often very costly on garden builds and if you can get some of that work done yourself, you'll be able to save loads.'
Take pride in the process of building something and watching it evolve in your garden. You'll also end up with something totally unique.
7. Research plants carefully
Garden designer Jack Wallington tells Ideal Home, 'I always think of gardens across the long term, think about how the things you buy will last across ten years rather than a quick fix for this year.'
It can be tempting to go mad on discounted pieces to fulfil your budget garden ideas. But planning for the future and investing in products that will stand the test of time is actually a better use of money, rather than opting for flimsier, cheaper items.
Jack adds, 'Too often, people buy throwaway items or bargain plants thinking they're saving money, and then feel frustrated when the cheap furniture breaks or the plants die, leading to repeat expenses the following spring.
'Choose plants much more carefully, doing research into each one to check size and that it matches the conditions of your garden. A shrub or perennial that likes your garden's soil and climate, and won't out grow your space, will give you value for years, if not decades.'
8. Grow your own
For those really looking to save the pennies, another top tip from Jack is to get stuck in and grow plants yourself. This is even possible in grassless garden ideas using pots and vertical garden ideas like the one above.
'Of course, another way to save money in the garden is to grow most of the plants yourself from seeds or cuttings,' he adds. 'Coordinate with friends to do the same and between you, you'll have a garden centre's worth of plants to share.'
Follow our guide to how to make compost for even bigger savings.
9. Think twice about landscaping
'Always question if you really need lots of hard landscaping,' says Jack Wallington. 'It's often the most expensive element in a garden.'
There's also the option to do it yourself, rather than hire a professional landscaper — as this will no doubt save on garden landscaping costs. There are lots of books, online guides or even short construction courses to help you along. And most building materials are easy to find at garden centres and builders merchants. Just be prepared to get stuck in.
Also, be sure to consult our garden landscaping ideas.
10. Recycle materials
The truth is, there may be no need to splash out on new pieces, as you might already have materials around your home and garden you can use for your garden makeover. It's also worth buying second-hand items to keep costs down, and looking at places like Facebook Marketplace and FreeCycle.
Another classic budget-friendly option is learning how to make pallet garden furniture. You can buy three pallets for as little as £7.50 on eBay - just add paint and cushions and you'll have yourself a two-seater outdoor sofa.
'I love upcycling existing elements within a garden rather than adding to landfill, says Ana Sanchez-Martin. 'Last year I managed to save a beautiful old Victorian greenhouse working with a wonderful craftsman who helped me repurpose it and give it a new lease of life.'
Ana says it was a labour of love to clean and restore the old cast iron and design and make new fittings for it, but the result was beautiful, and kind to nature.'
Jilayne Rickards agrees saying: 'Using pre-owned furniture or ornamentation gives a garden automatic character and, even within a contemporary setting, something aged acting as a counterbalance is wonderful to see.'
11. Hold off buying a BBQ... until autumn
Clean your BBQ and get another year out of it, because you might reap the financial rewards. Data from comparison website PriceRunner shows that October is the best time to get a great deal on the best BBQs, as retailers clear out older models to make room for new ones for the following spring.
Also, according to Luxury Rattan, February 7th is the best time to buy outdoor furniture in order to avoid the mad rush come spring.
12. Use paint
Just like the inside of your house, paint is always a brilliant, cheap way to give your space a refresh. Whether it's a shed, summer house or some garden chairs, sometimes old furniture just needs a fresh lick of paint to give it a new lease of life.
Jack says: 'Old garden furniture is often thrown away but can easily be spruced up with a good sanding down and painting with exterior paints. Outdoor paints come in a wide variety of colours now. Not only does this save money, it's more sustainable by saving good furniture from adding to landfill.'
Richard Berry, Marketing Manager of Lidget Compton, adds: 'Repainting outdoor buildings is a great way to transform the overall look of a garden, yet is relatively inexpensive.'
'Outdoor furniture and buildings are exposed to various types of weather, be that mild or extreme, so it's important to choose the appropriate paint when renovating your garden for longevity and to cut future costs.'
13. Buy once and buy well
'Quality furniture made of metal or wood will last for many years if protected with covers in the winter months. Hard landscaping like patios and fences installed by a professional should last a decade, if not more,' adds Jack Wallington.
'Approaching gardens in this way with a higher investment in the first year than you might like, ultimately brings you much bigger savings with each passing year.'
In terms of the materials themselves, Dulcie from Selby Landscapes says, 'Softwood timber decking doesn't last as long as composite decking, but stone would also give this best quality and longevity for most areas.'
Our ways to cut the cost of a garden makeover should save you a pretty penny. Check back regularly for more brilliant money-saving ideas.
Get the Ideal Home Newsletter
Sign up to our newsletter for style and decor inspiration, house makeovers, project advice and more.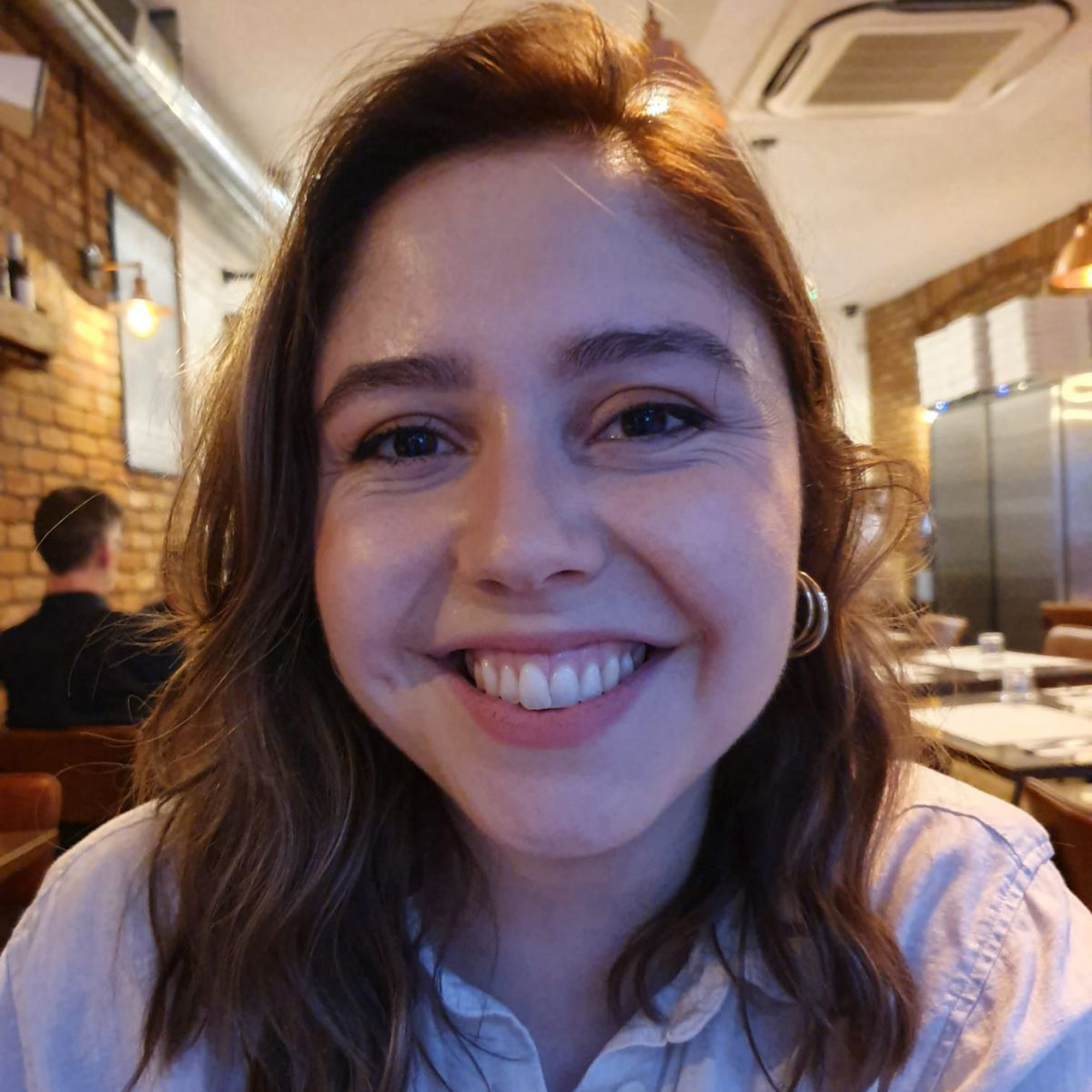 Millie Hurst was Senior Content Editor at Ideal Home from 2020-2022, and is now Section Editor at Homes & Gardens. Before stepping into the world of interiors, she worked as a Senior SEO Editor for News UK in both London and New York. You can usually find her looking up trending terms and finding real-life budget makeovers our readers love. Millie came up with the website's daily dupes article which gives readers ways to curate a stylish home for less.