Smart smoke alarms and carbon monoxide alarms - why go 'smart'?
Fancy an upgrade from the traditional carbon monoxide or smoke alarms? Read on to discover the 'smarter' choices out there…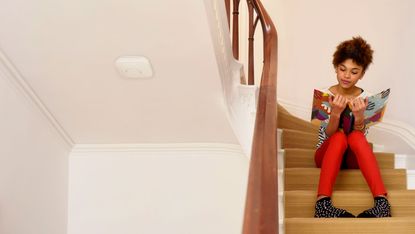 (Image credit: Google Nest)
Both smoke alarms and carbon monoxide (CO) alarms aren't the most exciting pieces of home tech you have, but they're an essential part of any home.
From the smallest apartment to the largest house, every dwelling should have a carbon monoxide alarm fitted in each room that features a fuel-burning appliance.
You should also have a smoke alarm in (ideally) every room, too - with heat alarms being a more practical choice for kitchens and bathrooms for obvious reasons. When it comes to choosing alarms, you can go down the normal route with a standard model or you can upgrade to a smart home version.
Standard smoke alarms and smart ones - what's the difference?
Basic alarms work by detecting the presence of smoke or CO which then triggers the siren. This invariably means that you have to stand on a chair or grab a broom handle to reach the button to switch it off manually if your best toaster is set to too high a temperature and burns your toast.
Smart versions however, are linked by Wi-Fi to your smartphone so whenever the alarm is triggered, you can simply deactivate it via the accompanying app. Pricewise, standard alarms can cost from as little as £15 with combi alarms (smoke and CO) setting you back somewhere within the region of £30-£40.
Smart versions are more expensive, starting from around £50 for a single alarm, with combi versions often costing double that.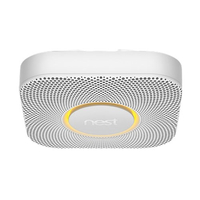 Nest Protect Smoke and CO alarm | £109 at Google
A smart smoke and carbon monoxide alarm in one, this device alerts you before sounding its alarm (in case of, say, burning toast).
If you don't acknowledge the warning, it will eventually sound its 85dB alarm and alert you on your smartphone.
Why go smart?
As mentioned, smart alarms are Wi-Fi connected so there is the possibility of linking them together, meaning that if one is triggered, the sirens on all of the alarms will sound.
This is a great choice if you live in a large house or are hard of hearing. Another bonus is that as it is connected to your phone, you can also deactivate an alarm when you're not even in the property (provided you've checked with a neighbour or an internal best smart security camera that all is well).
Smart alarms also have long-life batteries lasting around a decade so you won't have to contend with that annoying chirping sound (many models will also alert you of a low battery via their app).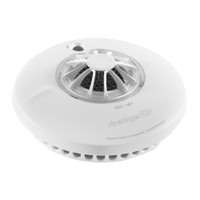 10 Year Radio-Interlinked Heat Alarm | £50.39 at FireAngel
Perfect for use in kitchen and bathrooms where smoke alarms may be triggered by excessive steam.
This smart heat alarm will trigger its 85-decibel alarm and notify you on your smartphone when the ambient temperature hits more than 54°C.
What about heat alarms?
Smoke alarms often confuse steam and cooking fumes with fire-generated smoke so the common advice is to install heat alarms in your kitchen and bathroom instead.
Smart heat alarms also exist, with the same functionality as CO and smoke detecting devices, though some combi alarms, such as the Nest Protect smoke and CO alarm use a humidity sensor and algorithms to distinguish the difference between smoke and steam so you can shower in peace.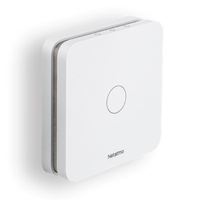 Smart Carbon Monoxide Alarm | £89.99 at Netatmo
This smart alarm monitors the potential leak of this lethal invisible, tasteless and odourless in your home.
When if detects any carbon monoxide, it sounds at a loud 85dB when activated and alerts you on your smartphone.
Who makes them?
The aforementioned Nest brand is a good start, linking up with Google's other smart home devices like its best video doorbells, smart speaker and security cameras.
FireAngel, experts in smoke, heat and CO alarms also makes smart versions that can be connected via a separate wireless gateway.
French smart home brand Netatmo has separate smart smoke and smart CO alarms and security and alarm company Yale also offers a smart smoke alarm that doubles as a heat detector and PIR motion sensor working in tandem with the brand's entire home smart alarm system.
Get the Ideal Home Newsletter
Sign up to our newsletter for style and decor inspiration, house makeovers, project advice and more.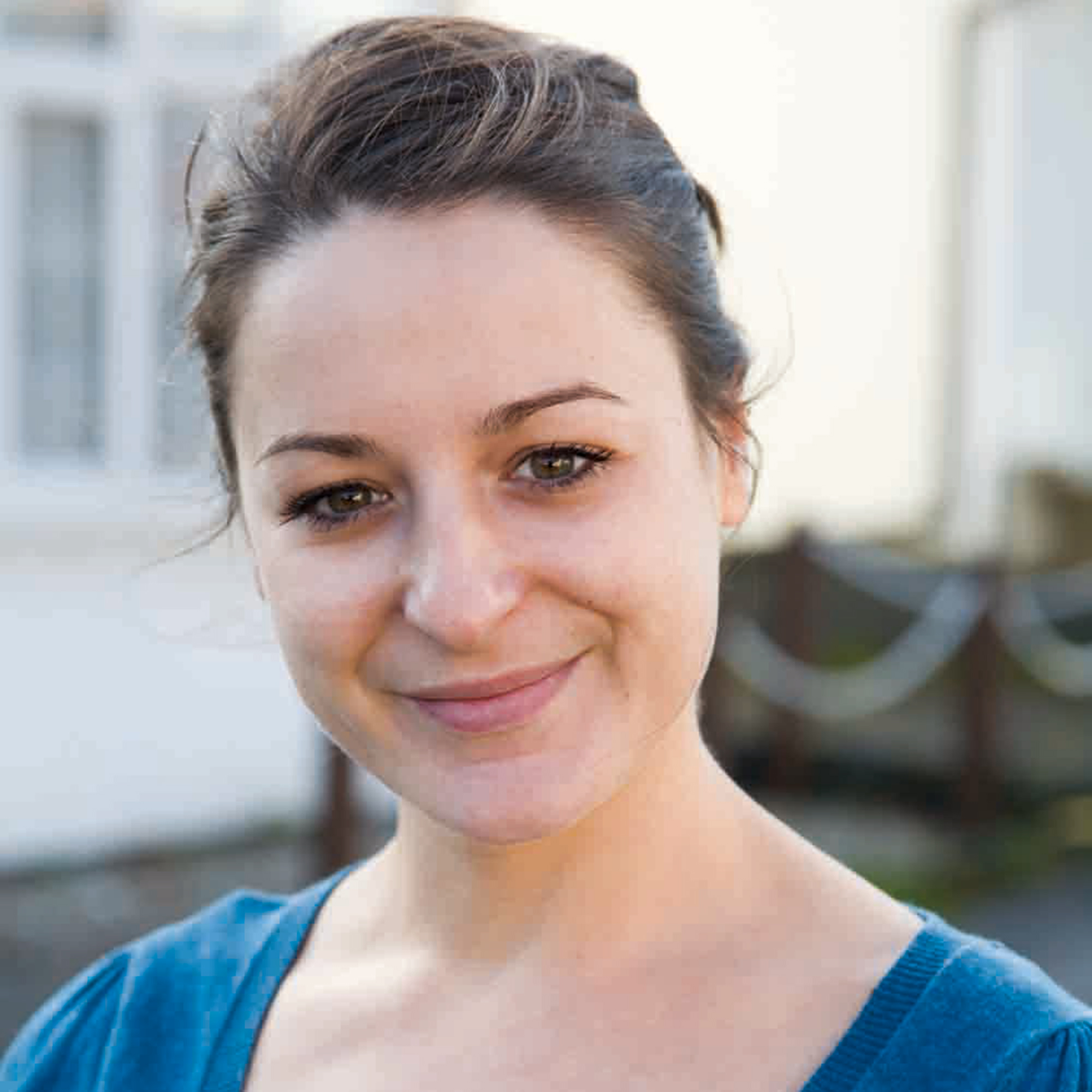 Ginevra Benedetti has been the Deputy Editor of Ideal Home magazine since 2021. With a career in magazines spanning nearly twenty years, she has worked for the majority of the UK's interiors magazines, both as staff and as a freelancer. She first joined the Ideal Home team in 2011, initially as the Deputy Decorating Editor and has never left! She currently oversees the publication of the brand's magazine each month, from planning through to publication, editing, writing or commissioning the majority of the content.