I've been practising sustainable decluttering for years – this is how to get rid of things without using the bin
Don't toss your trash – how I've been decluttering sustainably for years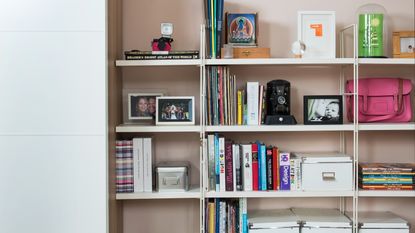 (Image credit: Future PLC/Colin Poole)
I love a good, cathartic clear-out as much as anyone. There is no point in hoarding items that you no longer use and that no longer serve you (if they ever did). But what many people leave out of their decluttering checklist is what to do with the 'get rid of' pile at the end of an organising session. In fact, most head for the bin or a skip straight out of the gate, not even considering ways of sustainable decluttering
A Statista report revealed that 23.7 million tons of household waste was collected in England in the 2021/22 financial year alone with most of it ending up in landfill. And things like that just don't sit well with me. At times to a fault, crippled with anxiety over what to do with one thing or another. Which is why I've been avoiding the bin like the plague for several years now, finding alternative ways to get rid of unwanted items.
So here are some of my tips on how to declutter sustainably, along with pro advice from organising and sustainability experts.
How to practise sustainable decluttering
Here at Ideal Home, we love a novel decluttering method - whether it's the move-out method or the 12:12:12 decluttering challenge. But to me, sustainable decluttering feels the most natural.
Just because something is out of sight (and out of mind) that doesn't mean it just vanished into thin air. The things we throw away are simply moved elsewhere.
'Everything has to go somewhere - there is no "away" that we can throw things into,' says Kate Yiannacou, APDO member, sustainable declutter coach and founder of Tidy Happy Calm decluttering. 'So being mindful about how you move clutter from your home is crucial to reduce the environmental impact of anything you've bought but no longer need.'
Hasty decluttering can also hurt your wallet, as explained by Fiona Hill, sustainability manager at Vintage Cash Cow, a free antique buying service. 'You might think that an item you only use once every few months is destined for the declutter pile, but if it's something you definitely need occasionally – even if that's only once a year at Christmas, or every other year at a family camping trip – throwing it away now only means you'll need to repurchase it in the future.'
But if you've given it enough thought and still want to get rid of something, then you can be more gentle to the environment with these easy tips.
1. Sell
One man's trash is another man's treasure. That's how the saying goes and it couldn't be more true. If you're looking to get rid of anything like clothing, furniture, homewares, equipment or tech that's still in good condition, then why not make part of your originally spent money back by selling it on? I'm particularly fond of Ebay for pretty much everything, as well as Facebook Marketplace and Depop for selling clothes. Vinted also enjoys much popularity in the office.
'Decluttering, making some extra cash and fueling the circular economy? It's a win-win all round. Even better, these days the sheer number of online marketplaces means it's easier than ever to sell your clutter,' agrees Fiona.
Some additional places suggested by Fiona include Ziffit for selling old CDs, DVDs, books and games, musicMagpie for small electronics like phones and tablets, as well as a good old carboot sale.
'Don't overlook the power of a good old car boot sale. They're a good option for knick- knacks that you're happy to receive a pound or two for but are too much of a faff to sell individually online,' she adds.
2. Donate or gift
If you can't be bothered to demand financial compensation for your unwanted items, or simply don't think it is worth much anymore, you can gift or donate your unwanted items. Or even if it is, you can prioritise the option of gifting friends and family just because they're your loved ones and they might benefit from these things.
If that's not an option or your family isn't in need of your giveaways, then you can move onto the possibility of donating. Charity shops are an obvious starting point. However, you should only donate things that are in a good enough condition to sell on.
'It can feel like an easy win to drop off a bag or two at the charity shop guilt-free, but in reality, only around 10-30% of these donations actually get sold,' Kate says.
Instead, she recommends apps and 'buy nothing' groups.
Siân Pelleschi, professional organiser, owner of Sorted! and APDO president, chimes in. 'If there's one thing I've noticed over the last few years it's the fact that there are so many more options now than ever before that allow those items once sent to landfill go to more worthy homes.'
Similarly to reselling, Facebook Marketplace is also useful for giving things away. But my absolute favourite is Olio, which I use often. Sian is a fan too.
'I use the Olio app regularly to not only pass on items I no longer want or need but help clients to as well. Olio is great as it takes items of food that may be past their best and offers it to others nearby who could make use of it.'
'They don't just deal with food but half used toiletries, cleaning products and even tupperware with and without lids have been taken and utilised. The best bit about some of these apps is that you don't have to go anywhere, as people come to you!'
Siân Pelleschi is the owner of Sorted!, a Cheshire-based home and office decluttering and organising service, and the current President of APDO - the Association of Professional Declutterers and Organisers. With Sorted!, she aims to take away the stress and hassle that everyday life can sometimes bring, both in your home and working environment.
If food is what you're looking to get rid of or have too much of, Simon Glanville, managing director at A Place for Everything, shares an easy tip. 'If you have cans, bottle sauces or packets of pasta that are completely in date but are taking up too much space then consider donating this to your local food bank.'
Similarly, unused toiletries, duvets and pillows are accepted by homeless shelters, baby and children's clothes are needed in children's hospitals and hospices and animal shelters accept pet toys, along with blankets, towels, fleeces and dressing gowns.
If you have a large piece of furniture you're looking to dispose of, The British Heart Foundation offers collections free of charge, meaning you'll even save on removal.
3. Upcycle
You can have fun and get creative and upcycle your supposed trash into something desirable again.
'Sometimes it's not about getting rid but about seeing if there is an alternative use for an item,' suggests Sian. 'Pens can become garden tools for planting, broken crockery can again be used for planting. Electrical items can be used for spare parts. Pots with lids can become crafting containers. Packaging boxes can become drawer container.'
'Getting started with upcycling can be as easy as sanding down an old piece of furniture and giving it a new lick of paint, or sewing up and dyeing an old piece of clothing,' points out Fiona. 'But projects can be as complex as you'd like them to be.'
I can personally attest to that. I've done both in the past - I've upgraded a side table by sanding down ugly paint and putting on a varnish instead, which enhanced the natural beauty of the wood. And I've updated a shirt, the shape of which didn't suit me, by simply cutting it shorter, creating a more flattering silhouette.
4. Recycle
While local councils might not accept most of the things you're looking to get rid of, there are other places that do. You can recycle items like no longer used toys or food storage containers with the likes of TerraCycle.
However, don't partake in the wishcycling recycling mistakes and find out what can be recycled and what's accepted where from the appropriate organisations and authorities.
I hope that this little guide will be helpful in your next decluttering session!
Get the Ideal Home Newsletter
Sign up to our newsletter for style and decor inspiration, house makeovers, project advice and more.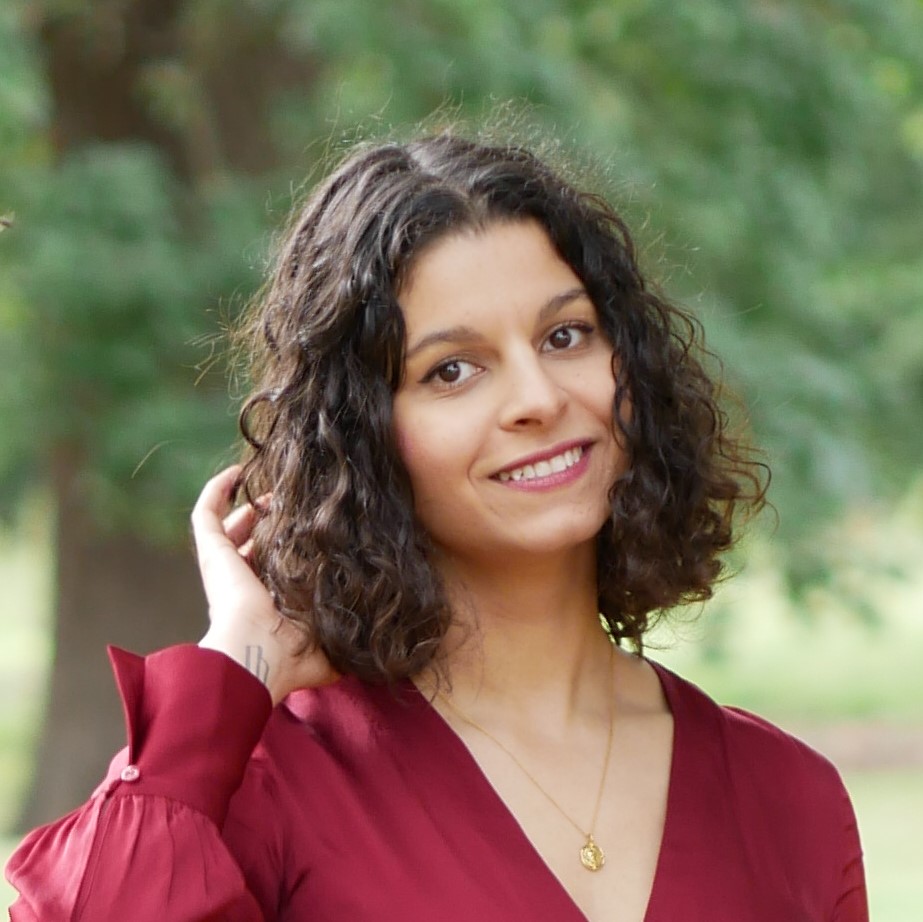 Sara Hesikova has been Ideal Home's News Writer since July 2023, bringing the Ideal Home's readership breaking news stories from the world of home and interiors. Graduating from London College of Fashion with a bachelor's degree in fashion journalism in 2016, she got her start in niche fashion and lifestyle magazines like Glass and Alvar as a writer and editor before making the leap into interiors. She feels the two are intrinsically connected - if someone puts an effort into what they wear, they most likely also care about what they surround themselves with.