This pumpkin cast iron dish has become my favourite piece of cookware - I'll be using it long after Halloween
I tested out Staubs Pumpkin Cocotte Cast Iron Casserole to see if it is worthy of a place in your kitchen all year round
(Image credit: Staub)
While it's a little on the pricey side I couldn't fault the cooking skill and beauty of this cast iron casserole dish. It brought a smile to my face every time I used it and was a serious crowd-pleaser at dinner parties. But it is definitely a bold investment you need to think carefully about.
Reasons to buy
+

Beautiful design

+

Easy to clean

+

Amazing heat retention

+

Can be used on the hob and oven
Reasons to avoid
-

Expensive

-

Only available in one size

-

Takes up a lot of space in the oven
Why you can trust Ideal Home Our expert reviewers spend hours testing and comparing products and services so you can choose the best for you. Find out more about how we test.
Over the last two years, the cast-iron pumpkin pot has become the ultimate spooky season status symbol.
While the best cast iron dishes are always worth investing in, shelling out on a seasonal pumpkin cast iron casserole dish from a cult brand like Staub or Le Creuset can seem like an over-indulgence, especially considering the £200 plus price tag. Or is it?
As an autumn and Halloween fan, I took the Staub Pumpkin Cocotte Cast Iron Casserole for a test drive and have been convinced of its place in my kitchen all year round.
Staub Pumpkin Cocotte Cast Iron Casserole review
Specifications
Material: Cast iron and black matt enamel coating
Size: 24cm
Weight: 4.89 kg
Heat resistance: 240ºC
Cooking: Induction, oven-safe, freezer-safe, stovetop-safe
Cleaning: Dishwasher-safe
How I tested
I'm Rebecca Knight the Deputy Digital Editor at Ideal Home, I write about all things homes related and have a keen eye for finding the latest outrageous home trends I can try out in my home. I'm a keen cook and tested out the Staub Pumpkin Cocotte Cast Iron Casserole in my kitchen in my small South London flat, with a gas stove and electric oven.
First impressions
I'll level with you and be the first to admit that despite my love of Halloween, a cast iron pumpkin-shaped casserole dish sounded like an expensive step too far even for me. But, it is extremely hard not to fall in love with the Staub Pumpkin Cocotte Cast Iron Casserole at first sight.
The dish features all the elegant curves of a pumpkin on the top and bottom, but not to the extent that it impedes cooking. I also would like to have a moment of appreciation for the genius-swirled silver stalk handle. Don't be fooled into thinking this pumpkin casserole dish is just for Halloween.
The pumpkin is one of three vegetable-shaped casserole dishes in the French cooking brand repertoire, so while it will definitely shine at Halloween it doesn't feel like it's been designed only to be used at that particular time of year.
To me, the realism of the pumpkin design brought to mind the Bordallo Pinheiro cabbage bowls, which have had dupes popping up all over the high street. If you're a fan of this maximalist style like me, I imagine you'll be happily presenting your pumpkin dish on the table at dinner parties all year round.
Cooking with the Staub Pumpkin Cocotte Cast Iron Casserole
So we've established (unsurprisingly) that the casserole dish is winning a lot of points on the looks front, but it also seriously delivered when it came to cooking. The bottom of the casserole dish is completely flat like a traditional dish for easy stirring and even cooking.
In addition to being made out of cast iron which is great at distributing heat, the Staub dish is lined with a matt black enamel. This finish is perfect for searing and grilling, making the dish a great all-around piece of cooking equipment.
If you're shelling out over £280 on a dish you're going to want it to work hard. For this reason, I decided to try and use it for nearly every meal I cooked over the course of a weekend.
I started out testing it on my morning porridge, which did feel very decadent compared to my normal microwave-and-dash approach. The dish heated up quickly and cooked the oats evenly without burning.
Next up was a fish stew cooked on the hob, and I've never been so impressed by a pan's ability to cook onions. The even distribution of heat and heat retention made frying off the onions at the start so easy, and then when it came to simmering the stew the temperature was easy to control.
The final test I put it through was cooking my Mum's beef stew recipe. Consisting of basically just diced beef and gravy when this stew goes wrong, it goes very wrong. I started by searing the beef in the pan, which it did beautifully. It handled making a roux to thicken the gravy, without the curves around the edges causing any issues with my brisk stirring. It then went through two hours and a half hours in the oven, and the sauce came out beautifully thickened and full of flavour.
An added bonus that proved to me that this pumpkin casserole dish would be brilliant in my dinner party oven-to-table arsenal was how well it retained heat. My partner arrived home 15 minutes after I finished cooking and it was still piping hot, it was still warm almost an hour later when I was potting up the leftovers.
My only bugbear when cooking was that you had to line up the lid exactly for it to slot on, unlike a traditionally shaped dish. Plus the stalk handle, while beautiful, took up a lot of space in my oven compared to a traditional casserole dish.
Cleaning
Despite being on the fussier end of cast-iron dish shapes, it was really easy to clean. The shape meant any accidental burnt-on bits had been kept to a minimum, and the inner enamel cleaned up with not much more than a going over with a sponge. Even after making my porridge, the clean-up up which is often very messy, was almost finished after an initial rinse with water.
After a couple of uses, I did notice a slight patina on the black enamel, but it blends into the colour so it's not very noticeable.
Comparison to other casserole dishes
In the cast iron pumpkin casserole dish league the two key players are Staub and Le Creuset. Both produce one in the same 24cm size and while they look slightly different the key differences are the finish inside, Le Creuset's uses a light enamel finish and the price point, with Staub costing around £20 more.
Surprisingly, the Staub pumpkin dish is also marginally more expensive than its traditional round cast iron cocotte. Whereas the Le Creuset pumpkin dish is actually cheaper.
Both brands also offer ceramic/stoneware pumpkin alternatives. Staub offers a 15cm ceramic version, which only costs £20 and is oven-safe, but can't be used over direct heat sources like the cast iron pan. Le Creuset also offers a stoneware pumpkin alternative for £28, but again it is only suitable for the oven, microwave and grill.
I found the pumpkin cast iron rivalled a standard cast iron casserole dish for versatility and ease of use. However, if you already have a cast iron dish, and just want the pumpkin look for Halloween I'd recommend saving your money and opting for one of the more affordable ceramic or stoneware alternatives.
Verdict
I was personally shocked by how hard I fell for my pumpkin cast iron dish, and have found it a prime spot on my hob until summer finally arrives. I'm sure a large part of what captivated me was that it was my first time cooking with a Staub dish, I've cooked with various other cast iron dishes including Procook and Le Creuset but this was my personal favourite.
Since I try to avoid using my oven too much, I liked that I could safely use it for anything I needed on top of the hob. It is definitely a splurge investment, but if it makes you smile when cooking and you don't have a cast-iron dish I promise you'll be using it not just this Halloween, but for years to come.
However, if you're not ready to commit to using a pumpkin dish for most of the year I'd recommend opting for an ordinary cast iron dish and getting your pumpkin fix through a more affordable ceramic version.
Get the Ideal Home Newsletter
Sign up to our newsletter for style and decor inspiration, house makeovers, project advice and more.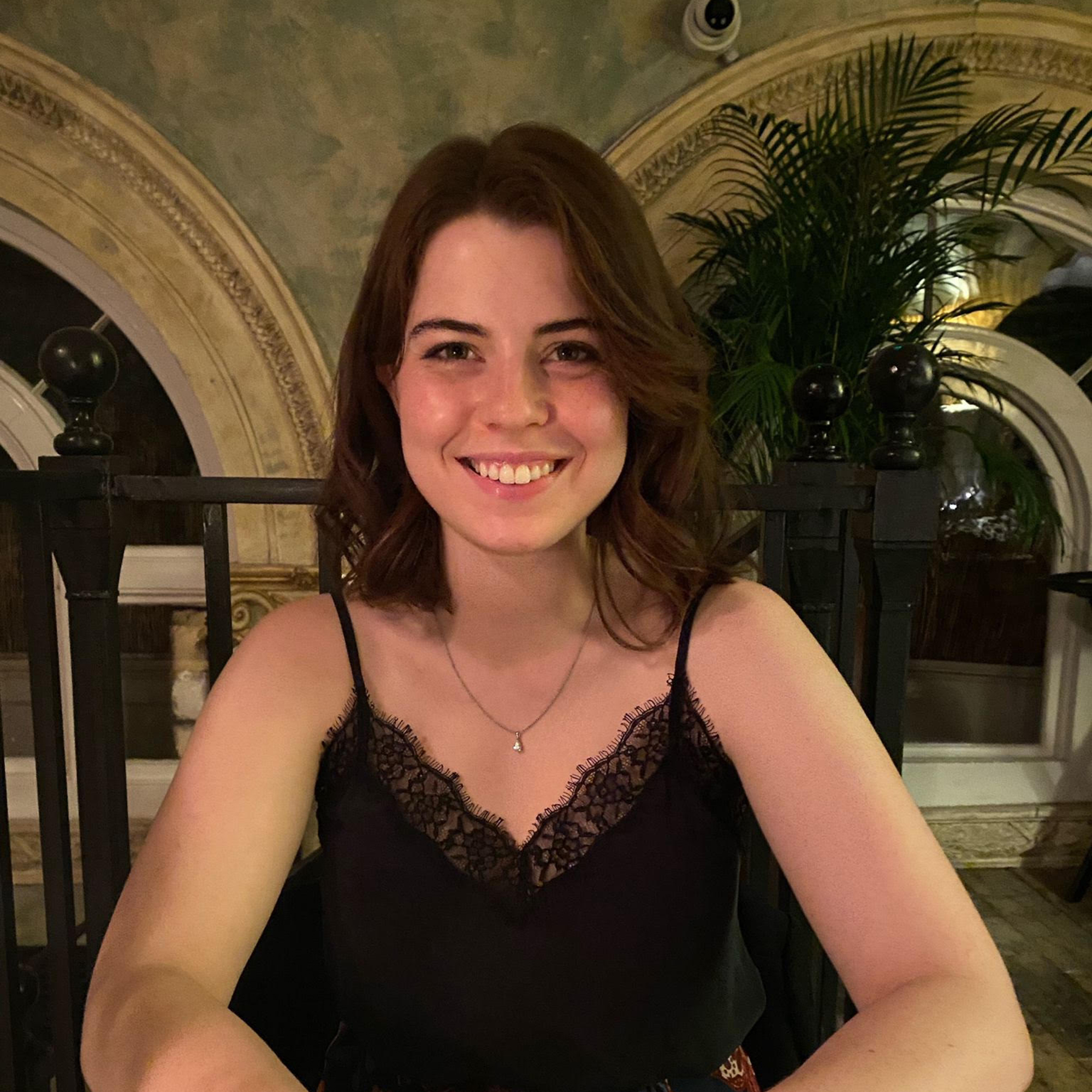 Rebecca Knight has been the Deputy Editor on the Ideal Home Website since 2022. She graduated with a Masters degree in magazine journalism from City, University of London in 2018, before starting her journalism career as a staff writer on women's weekly magazines. She fell into the world of homes and interiors after joining the Ideal Home website team in 2019 as a Digital Writer. In 2020 she moved into position of Homes News Editor working across Homes & Gardens, LivingEtc, Real Homes, Gardeningetc and Ideal Home covering everything from the latest viral cleaning hack to the next big interior trend.