What is leasehold? Everything you should know before you buy
Leasehold and freehold come with different rights and responsibilities. Before you buy leasehold read our helpful guide to understand what it means for you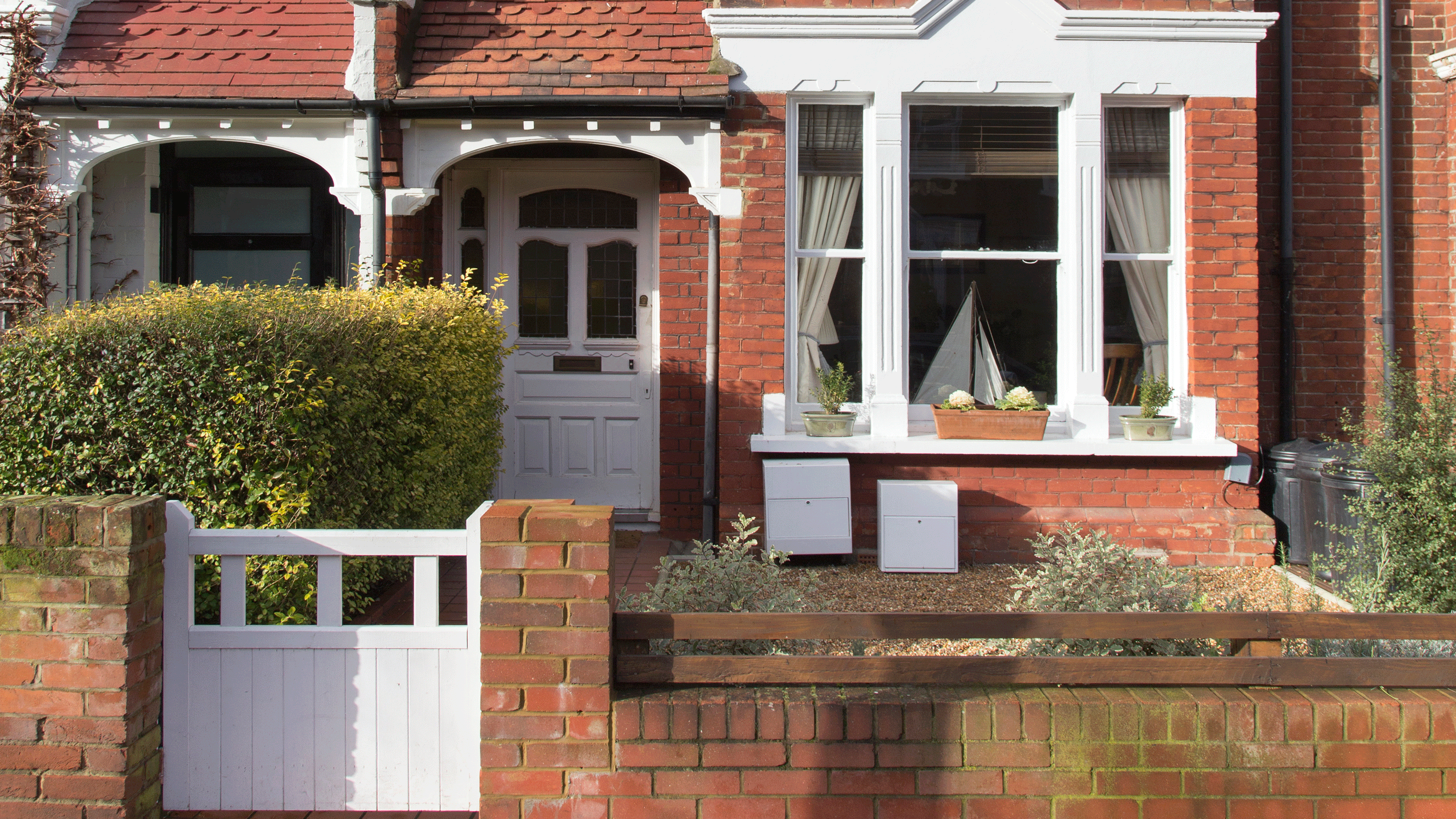 (Image credit: David Giles)
If you're wondering what is leasehold and how it differs from freehold, you're not alone. Leasehold can be complicated to understand. But, as it is the main way that flats are sold in England and Wales, it is important you understand the implications, costs involved and how it differs from buying a house on a freehold basis.
While flats are the most common type of leasehold property, some houses are also leasehold – particularly shared ownership homes. However, some new-build houses were also sold on a leasehold basis as a money-making scheme for developers – a practice which the government is clamping down on.
Whether it is a flat or house, it's important to understand how the building itself and the land it stands on are owned.
Before you buy a leasehold property, speak to a legal expert who specialises in leasehold about the home you'd like to buy.
What is a leasehold?
'Leasehold is a different legal status to freehold. Rather than owning the property forever, as you would with a freehold, a lease gives you the 'right to occupy' a property for a stipulated amount of time (usually between 99 and 999 years).
You won't need to remain living in the property for the full length of the lease – leasehold properties are frequently bought and sold.
The length of your leasehold is laid out in the terms of the lease. When this expires, ownership of the leasehold transfers to the freeholder which can be a person, entity or company that owns the structure of the property and the land it sits on.
Kate Stockdale, senior associate, Wilsons Solicitors, says: 'For flat owners, leasehold is a way of ensuring all owners' interests are protected. For example, the flat owner above needs to know that what's going on below them isn't going to devalue their property and vice versa so restrictions are placed in the lease on certain activities.
'When you buy a freehold house, you own the building and the land that it sits on. If you buy a leasehold flat or house, on the other hand, the part of the building structure you own for the period of time laid out in the lease is everything on the inside up to the middle of the walls, floor and ceiling. The structure and communal areas outside your flat belong to the freeholder who will most likely be responsible for their maintenance, but the cost will be passed onto the leaseholders as set out in the lease by way of service and maintenance charges.'
Flats are normally sold as leasehold to have a structure for ownership of the building as a whole and a mechanism for repairs and maintenance to be carried out.
The purchase price for a new flat is, in fact, in law a 'premium' payable to the landlord for the right to occupy the property.
Zahrah Aullybocus, consultant solicitor, residential conveyancing, Setfords, says: 'There's a whole host of fees that the buyer will have to pay on top of what they're paying for the property. As well as your legal fees, you'll have to pay upfront fees that are imposed by other parties which arise from assigning the lease to you, providing extra documents for the Land Registry and signing agreements to comply with ground rent and service charge requirements. All together this could come to an extra £300 to £400. If there's a freeholder and a management company involved, you may have to pay these fees twice.'
In addition, you'll normally need to pay ground rent and service charges on an annual and monthly basis.
What does it mean to buy a leasehold property?
Some experts describe buying a leasehold property as more akin to a long-term rental option, with the rent paid up front. You buy, and own the property itself, but you don't own the land it sits on. In the case of a leasehold flat, for example, you also won't have any ownership over communal areas or the building itself, just your flat.
The freeholder owns the land the building sits on and the communal areas of the building ('the freehold'). Building maintenance is organised by the freeholder or their managing agent but costs are split between leaseholders.
The term of the lease indicates when it expires and ownership transfers back to the freeholder. Some leases are initially 999 years but others are much shorter and begin at 99 years.
However, in reality, most leases are extended long before they expire. You should aim to extend your lease before it drops below 80 years – after that, it becomes much more expensive and you may have trouble getting a mortgage.
What are ground rent and service charges?
Ground rent is an annual payment from the leaseholder to the freeholder for the ground the property sits on.
This can be anything from £10 up to hundreds of pounds a year. Some leases allow for the ground rent to increase at certain intervals. Ask your solicitor to check the terms of future ground rent rises which are not only costly but can stop you from selling your home.
The freeholder will also levy service charges to pay for maintenance to the outside and communal parts of the building. They can also arrange 'major works' at certain intervals when large-scale maintenance needs to be done. Leaseholders will be billed for this.
The service charge will also cover building insurance, general upkeep and concierge services. Costs are usually split equally among each leasehold living the building whether they use the service or not and will explained in the lease.
Although this setup might sound straightforward, it's these charges that form the basis of most leasehold disputes. The trouble is, there's no obligation for a freeholder to keep costs to a minimum, so leaseholders routinely complain that they are overcharged for basic services.
If you think you have been charged excessive service charges you can take your case to the First-tier Tribunal (Property Chamber). But this process can be time-consuming and expensive.
Pros and cons of buying a leasehold property
Pros of buying a leasehold property
If you're buying a flat, you'll have little choice other than leasehold. Leasehold properties are ideal for first-time buyers from the affordability perspective. Most of these leasehold homes will be flats, where a lease is in place because the property has been developed and divided into several dwellings – so no one person owns the freehold or the land the property resides on.
However, there are not many perks to this type of property ownership, except that some of the maintenance will be arranged by the freeholder or their managing agent. This can be beneficial for someone buying a retirement flat, usually sold as leasehold, because they will not have to worry about repairs.
In addition, buildings insurance is purchased for the whole block as opposed to each individual flat.
Some flats come with 'share of freehold' meaning the leaseholders as a collective group own the freehold to their building and, as a result, have more control over service charges.
Kate explains: 'Often people get confused and don't realise they're buying leasehold because the estate agent has told them they're buying a share of the freehold,' says Kate. 'They may well be, but they're still a leaseholder and have to follow the terms of the lease.'
Managed well, however, owning a share of the freehold can be much better than having a separate freeholder.
Cons of buying a leasehold property
Before going ahead with any leasehold transaction, Zahrah says she gives her clients a lecture on all the costs and implications of buying leasehold, of which there are many she says.
'Avoid buying leasehold if you can,' she explains. 'But that's not always possible particularly for those buying a shared ownership property because they are always sold on a leasehold basis. If you are buying shared ownership, go for a house rather than a flat because at least with a house you should have the option to buy the freehold. If you're buying a flat, go for a low-rise brick-built property to avoid any cladding issues.
'Always look carefully at the property management information you're being given be given by your solicitor and don't rely on anything the estate agent tells you, they're not lawyers. Pick a solicitor experienced with leasehold by looking up their profile on their company's website and asking them if they deal with leasehold extensively.'
Leasehold homes come with restrictions because you don't own the freehold.
These can include things such as needing permission from the freeholder to make any alternations to your home, even down to laying wooden flooring in some cases. You may not be allowed to sub-let your property, use it as a base to run your business, or own a pet.
Making alterations without the freeholder's permission can result in a costly fees and put you in breach of your lease which could land you in court.
They also take longer to buy and sell. While experts welcome recent reforms, they have added additional layers of checks and paperwork that must be completed which adds more time to the process.
What happens at the end of a lease?
Failing to extend the lease will see ownership transferred back to the freeholder and in most instances, you will no longer have the right to live at the property.
The shorter the term on the lease, the harder leaseholders will find it to sell and the less their property will be worth. Start looking at a lease extension before the term hits 85 years. That is the amount of years lenders want left on the lease before they will offer mortgage finance.
Leaseholders can extend their lease via a lease extension. The statutory process means that after two years of ownership, you have the right to extend the lease by 90 years for a flat or 50 years for a house as long as you are the 'qualifying tenant'.
To be the qualifying tenant you must have purchased the property with the original lease of at least 21 years, which should account for most cases.
Generally, the longer the remaining lease is, the cheaper it will be to extend. On average a 90-year lease could cost you around £8,000 to extend whereas a 60-year lease could cost in excess of £30,000.
Is it worth buying a freehold interest in my house?
Owners of leasehold houses can buy their freehold under a process set out by the Leasehold Reform Act 1967.
Owning the freehold will increase the value of the property and make it easier to sell or mortgage. But the current process to upgrade a leasehold interest in a house to a freehold interest is complex and can be expensive.
The government plans to ban the sale of new-build houses on a leasehold basis. Since announcing its intention, the practice of selling new homes as leasehold has plummeted.
Although most houses are sold as freeholds, the past decade or two have seen several major UK homebuilders sell new build houses as leaseholds.
This was controversial for several reasons. Firstly, in most cases there is no compelling reason for a house to be leasehold. Secondly, developers have been using ground rent payments as an extra income stream after they have sold the houses. By selling on freeholds of homes or entire estates to investors, developers can pocket some extra cash.
Typically, buyers of new build homes were told at the point of sale that they could buy their freehold at a later date for an affordable sum, only later to discover that their freehold had been sold to an investment company demanding a much higher figure to part with the freehold.
The Competition and Markets Authority announced on 24 August that it received formal pledges from nine companies that bought freeholds from leading housing developer Taylor Wimpey to remove problematic contract terms that cause ground rents to double in price every 10 years. These terms can lead to people being trapped in homes they cannot sell or mortgage. A further four national developers – Crest Nicholson, Redrow, Miller Homes and Vistry – have also agreed to work with the companies who purchased their freeholds to remove doubling terms.
Why are some leases 999 years?
The length of a leasehold will typically be 125 years when a property is first built, but you can find 999 years on a lease. This is often in place to make a property more marketable.
However, don't be fooled by the phrase 'virtual freehold' which is often banded about by developers' sales staff. A leasehold property with a 999-year lease is still leasehold, not freehold.
However, it will be much more attractive to buyers then a shorter lease (e.g. 80 years).
It's possible for flat owners to group together and buy the freehold to their building via a process called 'collective enfranchisement'. Although potentially expensive, this can be well worth doing. Another option is 'right to manage'.
Can you renovate a leasehold property?
Yes and no. If you own a leasehold property, you will usually be free to do more minor works, including painting, decorating, and kitchen and bathroom refits. However, for more major alterations such as installing windows or making other structural changes you will need to check your lease to see if you are allowed.
In some cases you'll need to get permission from the freeholder to make alterations – and they'll charge you for this permission.
If you don't get consent from your freeholder before undertaking any works they could potentially make you revert the property back to how it originally was, and you will be liable for all costs.
Property alterations without the consent of the freeholder may also affect your ability to sell your property in the future as a potential purchaser will usually ask for details and copies of any consents and permissions.
What is the 'cladding scandal'?
The Grenfell Tower fire prompted owners of tower blocks to carry out fire and building safety inspections. Many blocks were found to have been built with flammable cladding and other fire safety defects.
Leaseholders across England have been billed five-figure sums to rectify these issues even though they are not to blame.
However, under new protections brought in by the Building Safety Act in June 2022, leaseholders living in buildings above 11 metres or five storeys with historical safety issues will not have to pay to get defects fixed. Instead, those who constructed the buildings must take responsibility.
The legislation has paved the way for easier access to mortgage finance for leaseholders in this situation where there is a remediation scheme in place to pay for work.
Are there new leasehold laws?
Proposals to improve the treatment of leaseholders surfaced in 2018 but it was not until June 2022 that any major change was enshrined in law. On June 30 2022, the Leasehold Reform (Ground Rent) Act came into force. The law means that only a peppercorn rent, which means a nominal figure such as £1, can be charged on any new leasehold agreement, flats or houses. This stops the unfair practice of inserting clauses into the terms of a lease that mean the ground rent can double after a period of time and continue to rise. It does not apply to existing leases.
Further leasehold reform has been promised to 'improve fairness and transparency' which will include improving leaseholders' ability to buy their freehold and plans to lower the cost and the ban on the sale of new-build homes as leasehold.
Get the Ideal Home Newsletter
Sign up to our newsletter for style and decor inspiration, house makeovers, project advice and more.
Tamara was Ideal Home's Digital Editor before joining the Woman & Home team in 2022. She has spent the last 15 years working with the style teams at Country Homes & Interiors and Ideal Home, both now at Future PLC. It's with these award wining interiors teams that she's honed her skills and passion for shopping, styling and writing. Tamara is always ahead of the curve when it comes to interiors trends – and is great at seeking out designer dupes on the high street.