Emma Luxe Cooling mattress review – why this is the best Emma mattress you can buy
Our Emma Luxe Cooling mattress review has convinced us this is the best Emma mattress you can invest in, regardless of whether you're a hot sleeper or not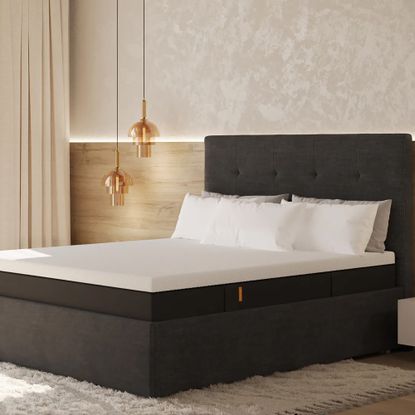 (Image credit: Emma Mattress )
The Emma Luxe Cooling mattress retains everything that was great about the brand's now-discontinued Emma Premium mattress, but adds in a temperature-regulating layer that mean it sleeps cooler than other mattresses in the Emma range. Plus, its cushioning memory foam and pocket-spring support makes it a real crowd-pleaser. That's why I think this is the best Emma mattress you can buy.
Reasons to buy
+

Sleeps cooler than the Emma Premium and Original mattresses

+

Memory foam upper good for side sleepers and cushioning pressure points

+

Pocket-spring support good for back sleepers and heavier weight sleepers

+

Mattress-in-a-box delivery useful for homes with awkward access

+

200-night sleep trial
Reasons to avoid
-

An investment

-

A big step up in price from the usual Emma range

-

Could be too soft for front sleepers
Why you can trust Ideal Home Our expert reviewers spend hours testing and comparing products and services so you can choose the best for you. Find out more about how we test.
After reviewing the Emma Original mattress and the Emma Premium mattress, I was well-placed to test out the brand's latest launch for this Emma Luxe Cooling mattress review.
I was especially invested in the cooling technology that this mattress promises, given that I found both the Emma Original and the (bestselling, yet now discontinued) Emma Premium mattresses slept warm, even as a usually cold sleeper.
And I'm not alone. Emma is one of the UK's go-to brands when it comes to the best mattresses. However, one niggle that seems to emerge time and time again in (otherwise happy) customer reviews, is that the memory foam top layer on some Emma mattresses can reflect more body heat back towards the sleeper than is desired.
Enter the Emma Luxe Cooling mattress, a hybrid pocket spring mattress that now has an added 'temperature-regulating foam' layer over its memory foam upper layer. It promises to keep us cool, whilst delivering both cushioning and medium-firm support.
In this Emma Luxe Cooling mattress review I set out to establish if the brand's latest launch can deliver on these promises and prove itself worth the (not insignificant) investment. Here are my thoughts after testing the mattress over a period of hot summer sleeping. *Spoiler alert* I now think this is the best Emma mattress you can buy.
Emma Luxe Cooling mattress review
Specifications
Type: Hybrid
Materials: Temperature regulating foam, halo memory foam, supportive foam, 12cm Aeroflex pocket springs
Memory foam: Yes
Sizes: Single, Small Double, Double, King, Super King
Comfort level: Firm (5.5/10 firmness, according to Emma Sleep)
Height: 25cm
Side handles: Yes
Manufacturer sleep trial: 200 nights
Manufacturer warranty/guarantee: 10 years
How I tested
I'm Molly, one of the Ideal Home team's Consumer Experts. My previous Emma Premium mattress review and Emma Original mattress review have put two of Emma's bestselling mattresses through their paces, so I was eager to find out how the brand's latest launch – the Emma Luxe Cooling mattress – would measure up.
I pride myself on being able to sleep almost anywhere and through anything, although I have to have a solid eight hours a night to avoid crashing and burning the next day. In comparison, my partner sometimes has difficulty getting to sleep and more regularly gets up during the night, which can prove a bit difficult when sharing a sleeping space. He's also a side sleeper who sometimes sleeps on his back. As different sleep styles suit different mattress types, here are our sleep stats:
Sleep position: side and back
Tension preference: medium firm
Sleep problems: lower body aches, hip pain
Height & weight: 5ft 6 & 70kg (myself) 6ft 1 (my partner)
Average sleep time: 8 hours
What the brand says
In launching the Luxe Cooling Mattress, Emma says that you can hold onto the cushioned yet supportive feel that makes its mattresses so popular, whilst also ensuring that you're kept cool.
It's an attractive promise, given that often customer reviews of previous Emma mattresses reflect my own testing experiences; that they can sleep pretty warm which can lead to night time overheating.
The way the brand claims this cooling is achieved is through 'Thermosync Technology', which in practice is a graphite-infused foam layer. When you sleep on this mattress, that layer is designed to absorb your body heat and then redistribute it away from you, so that you don't wake up feeling sweaty and hot.
And while, in theory, this might sound like a miracle for hot sleepers, Emma claims that this mattress works for everyone, with the ability to maintain temperatures for each individual in the bed. So, even if your partner is a hot sleeper and you sleep a touch colder (like me!) then you're covered.
Firmness-wise, this mattress also promises some bold things. Emma says that the memory foam layers ensure 'progressive firmness', meaning that the deeper you sink into the mattress, the more supportive it becomes, so that any and every sleep position is covered.
Delivery
This is the third Emma mattress I've reviewed and received, and each delivery has been seamless for me. My delivery date was pinpointed down to the hour, which is always helpful as it means you don't need to hang around at home for an entire day.
Emma is a mattress-in-a-box brand, which means it arrives rolled up into a manageable sized box. I found this gives you space to reorganise your bedroom after delivery if you haven't had time to do so before. I still needed to move my old mattress out of the way, so I was very happy I didn't have to battle two inflated mattresses at once.
The delivery driver deposited my box at my front door, which meant I needed to carry it up my stairs before getting started. I wouldn't categorise myself as someone with much muscle to spare, but getting the box up the stairs was fine, though it did involve a degree of shuffling it on its corners.
The box itself is easy to open, and on the top, you'll find a QR code that you can scan in order to access instructions on set-up.
The first thing you need to do? Wrestle the mattress out of the box, and place it on a flat surface. I chose the bed frame that it was going to end up on but if you still need to sleep on your old mattress that night, then allow your mattress to gain its shape somewhere else.
Cutting away the plastic is easy thanks to the cutter included within the box. From my previous experience with Emma mattresses, I knew it would take at least 5 hours for the mattress to be fully 'inflated', so I opened the window (to air out that new mattress smell) and left it to inflate.
While I was waiting for it to inflate I did a bit of research via Emma's very useful chat function on their website. This connects you with an agent who you can bombard with questions.
After enquiring, the customer service assistant told me that on a scale of firmness, the Emma Luxe Cooling mattress sits at a firmness rating of 6. That's bang inbetween the Emma Original mattress (which is the softest feeling at firmness rating of 5) and the Emma Premium mattress (which has a firmness rating of 7).
After 5 hours I came back to a fully inflated mattress, with that plastic-y smell having dissipated.
Comfort
Before reviewing my two previous Emma mattresses, I had never owned a brand-new mattress and I viewed myself as a very easy sleeper, who was able to nod off pretty much anywhere.
Trying out this caliber of mattress has made me much more picky about where I sleep, which is a curse every time I visit a hotel or return to my parents' home, which has the same second-hand mattress in it from 10 years ago. That's why that's where I elected to try out this third Emma mattress, when I visited for several weeks over the summer.
From the very first night I slept on it, I found the Emma Cooling Luxe mattress to be more comfortable than the Premium, which I sleep on every night at home.
While testing the Premium, I found I needed an adjustment period to get to grips with it, especially as the firmness meant that I had some aches and pains in my hips when I slept on my side.
From the beginning with the Emma Luxe Cooling mattress, I thought I could feel myself sinking into the mattress a little more, which I most definitely preferred. Thanks to the softness, I could sleep on my side unobstructed too, and switch between sleeping on my back and side freely, and not at intervals because my hips had started to hurt.
However, it was a welcome grade more firm than the Emma Original mattress. The entry-level Original mattress is all foam, which means it doesn't have any pocket spring support. After a few nights sleep, I soon found this mattress construction too soft for me.
Overall, the Emma Luxe Cooling mattress is definitely the best Emma mattress for me in terms of comfort.
I tested this mattress at my parents' house and had my sister try it out for me too when I wasn't there. She sleeps primarily on her back and has reported that she has fared excellently with this mattress too.
It is worth noting that weight and size might play a part in our observations of this mattress, as we both weigh in the 60-70kg range. Those who are heavier than that might seek more support from their mattress in terms of firmness.
It's taken me a while to get to grips with how firm a mattress I prefer, and if you're unsure which level of firmness would best suit you, then Emma offers a sleep trial of up to 200 nights. If in this period the mattress you try isn't quite right for you, you should be able to exchange it or return it. (Just make sure you check the terms and conditions before you buy).
Temperature regulation
Initially, the one prevailing issue I had with the mattress that I sleep on every night at home, the Emma Premium, was that I found it regularly made me too hot at night. Though I consider myself to be a cold sleeper, I was waking up in the night sweating, while my boyfriend (who is constantly the approximate temperature of the sun), was beside himself after a few weeks with the heat.
As advised by Emma, we solved the overheating problem with the Emma Premium by acquiring the Emma Premium Topper. As soon as it arrived and we added it on top of the Premium mattress our problems with temperature regulation were solved, plus it added a layer of comfort to sleeping that I thought was much needed.
However, that topper costs £550 for the double. Almost as much as the mattress itself. And whilst you can get cheaper cooling mattress toppers, it's still an unwanted extra expense.
Those issues were exactly why I was so relieved when the Emma Luxe Cooling mattress ended up being just like that sweet, miracle topper from the offset. I didn't need weeks of adjustment, nor did I wake up in a sweat at any point. In fact, I slept coolly and soundly from the first night onwards, even in my parents' house, who like to keep the heat firmly on high even in the height of summer.
Another vote in favour of the Emma Luxe Cooling mattress being the best Emma mattress for you, if like me, breathability is top of your night time wishlist.
While the Premium was supposed to offer heat-regulating properties too, I'd say the Cooling Luxe has evidenced actually working much more efficiently during my tests.
The thing that the Premium Topper and the Luxe Cooling Mattress have in common? A graphite-infused foam layer (or coating in the case of the topper). This is designed to absorb your body heat and push it away from the mattress so that you stay cool. It sounds like a tall order I know, but I'd have to say it works.
As I said, I tested this mattress in the height of summer, which can have a changeable definition here in the UK, but does usually mean it's marginally warmer.
While at home, my boyfriend usually sleeps with a fan in the summer. When I tested this mattress at my parents' house, I found that I didn't miss the fan at all, even on the hottest nights of the year. That's why as opposed to the Premium, I think the Luxe Cooling really does live up to those claims of keeping you at the right temperature.
Motion isolation
The motion transfer with this mattress is much the same as with the Premium and the Original, which is to say it's good but it doesn't entirely negate the feeling of someone moving next to you. My boyfriend tends to move around a lot in the night and though I now feel it a lot less than compared with our old non-Emma mattress, I can still notice him getting up or moving around to some extent, and I am a heavy sleeper.
As I have before, I tested how close I could get on the mattress to a glass of water, and found that even when close to the glass, it didn't tip. I feel this is somewhat of an indication of the motion transfer with this mattress being good, but I'm not totally convinced.
Edge support
Emma claim that the Luxe Cooling mattress can deliver when it comes to edge support because of the firm core provided by springs and then all foam edges.
Even though I sleep in a King size bed, I strangely find myself gravitating towards the edge of a mattress, so good edge support is very important to me.
That's why it's impressive that I've never experienced dipping at the edges with this mattress, as I can imagine it would be very disruptive to my sleep.
Even when I was really testing its metal by half-hanging over the edge of the mattress, I didn't feel it give way.
Sustainability
Despite some digging, I couldn't find too much talk of sustainability from Emma which is a shame.
That said, its mattresses do come with a 10-year guarantee, which should hopefully mean you don't need to replace your mattress too frequently.
Price comparison
Of the three Emma mattresses I've tested, the Emma Luxe Cooling mattress is by far my favourite, but it's also the most expensive. In order to score a cooler sleep that unfortunately means a steep price increase from Emma's entry-level mattress range.
The RRP of the hybrid Emma Luxe Cooling mattress is currently £1809 for a double, nearly double that of the hybrid Emma NextGen Premium Mattress (that takes the place of the discontinued Emma Premium mattress) that currently retails at £959 for a double.
The Emma Luxe Cooling mattress is also four times the price of Emma's most affordable mattress offering, the all-foam Emma Original mattress. The Original lacks the pocket spring support of the Luxe Cooling and NextGen Premium mattresses, but does save you a significant amount of cash, with a current RRP of £483 for a double.
However, based on my testing experiences, opting for the Emma Luxe Cooling mattress could save you money in the long run. I had to add one of the best cooling mattress toppers to my Premium mattress, which I found slept too warm for myself and my partner; increasing the outlay. And I found the lack of pocket springs in the Emma Original meant it was too soft for my liking.
Emma mattresses are often looked at in comparison to Simba mattresses – one of the other big names in the sleep world. The Simba Hybrid mattress currently takes top spot in Ideal Home's guide to the best mattresses, so we were very interested to see how the Emma Luxe Cooling mattress compared in comparison, especially as our Simba Hybrid mattress review found our testers preferred the Simba option due to its cooler sleep. The Luxe's cooler sleep now means it can really give the Simba Hybrid a run for its money in the Emma vs Simba stakes. However, the Luxe is currently a (much) larger investment, with a double of the Simba Hybrid mattress costing £1089 compared to £1809 for the a double Luxe Cooling Mattress.
The good news is that – just like Simba – Emma regularly launches great deals on the Emma website, commonly slashing prices by up to 50%. More on that below.
Deals
Every time I've visited the Emma mattress website, either to browse or to research, I've found all of its mattresses on sale.
Therefore I think it's fair to say that you'll almost never need to pay full price for an Emma mattress. And, if the price is looking a little high, I'd recommend waiting for a sale to launch before you shop.
Our mattress deals page has a wealth of information on the best time to shop for an Emma mattress, with Black Friday being a particularly advantageous time to secure your new Emma mattress.
Verdict
Overall, I feel like I've found my ideal mattress with the Emma Luxe Cooling mattress. After experiencing some element of struggle with my sleep experience on both the Emma Original and the Emma Premium mattresses, I think this is the best Emma mattress for me.
The Emma Luxe Cooling mattress genuinely delivers the temperature regulation that it promises, meaning you shouldn't have to frantically google 'cooling mattress toppers' with this mattress, like I was with the Emma Premium.
Though I couldn't confidently say that the Emma Luxe Cooling mattress' sink-in memory foam surface would be ideal for a front sleeper (you'd be better with a firmer non-memory foam sleep surface for that, our Hypnos Pillow Top Select mattress review is a good place to start), I found it supremely comfortable for me as a side and back sleeper.
On a practical level, I find the delivery and care of Emma mattresses to be very convenient. The mattress-in-a-box style suits my schedule and will be the same for anyone who isn't able to unwrap their mattresses straight away (you can leave them in their box for up to 4 weeks). I love how easy the mattress covers are to remove and wash too, and the handles for positioning the mattress back in place when changing my sheets.
This Emma mattress has given me high standards of what I want from my night's sleep now, which just shows how good it is. Though the 'elite' level price tag is a definite drawback, I'm hopeful that this mattress will last as long as its guarantee and mean that I can keep up my improved sleep routine.
Get the Ideal Home Newsletter
Sign up to our newsletter for style and decor inspiration, house makeovers, project advice and more.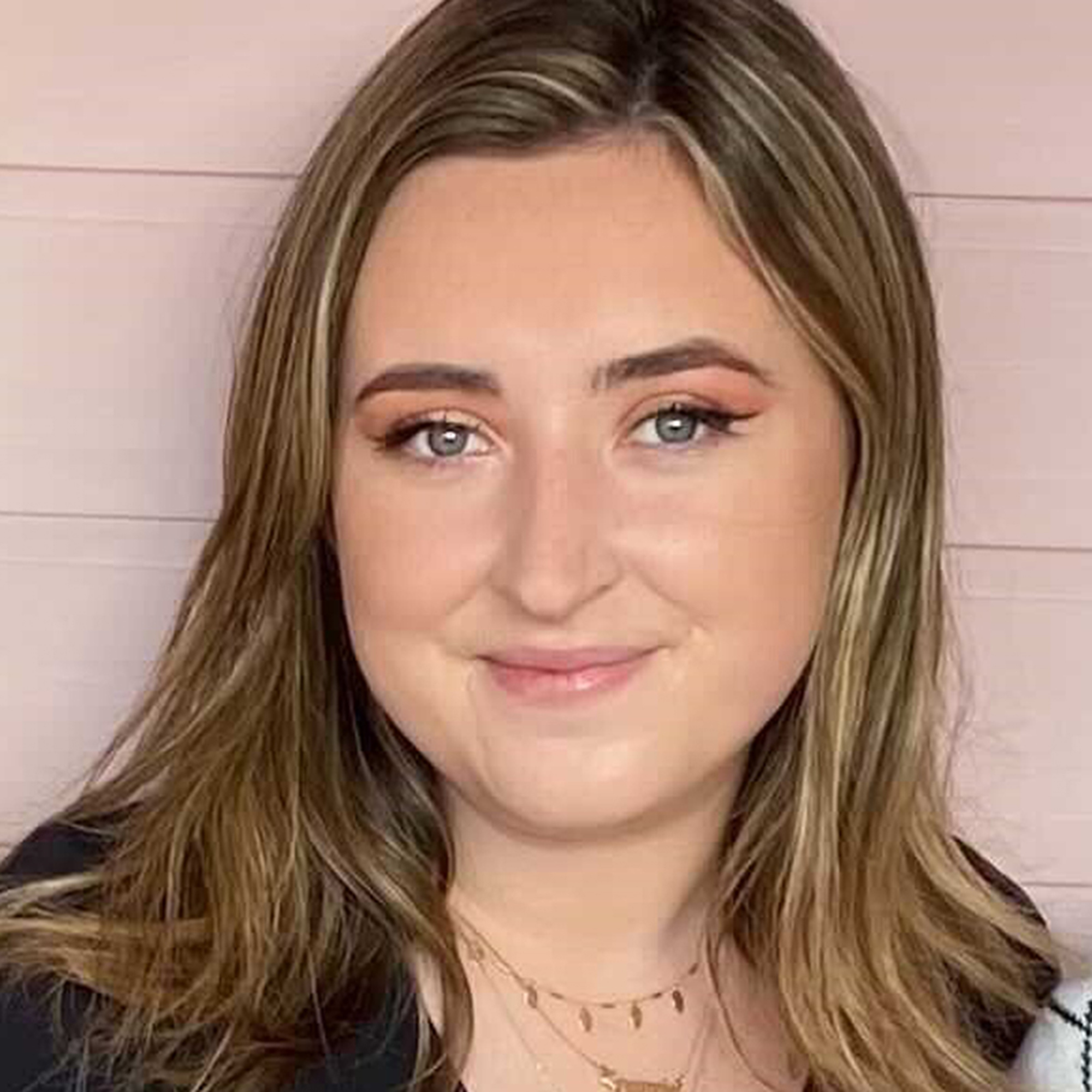 After writing for all of Future's Homes titles, Molly is now an Ecommerce Editor at Ideal Home, working across a range of shopping content to find the best buys for your space. Previously, she was the Staff Writer at TopTenReviews, another Future site, where she covered home content, which to a US audience is anything from turkey fryers to ride-on lawn mowers. Now, she spends her time writing reviews of appliances she's tested at home and at our testing facility (we're talking air fryers, vacuums, dehumidifiers and more!), as well as curating buying guides. She's a certified Consumer Expert for several product categories after passing a five-step program including hands-on experience, consumer interviews and extensive research into her specialist areas including kitchen appliances and vacuums.