Tempur Sensation mattress review 2023 – tried and tested
If your partner tends to toss and turn at night, then this motion-isolating mattress could be the formula for a better night's sleep. We put the original memory foam mattress to the test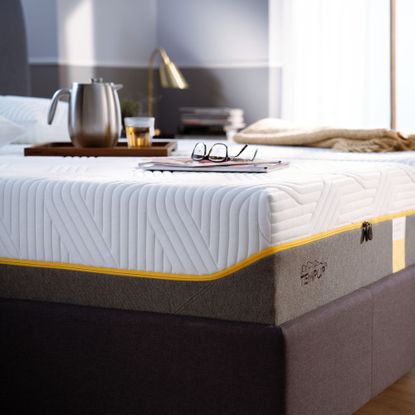 (Image credit: Tempur)
A cut above the standard memory foam mattress, the Tempur Sensation Elite offers the type of comfort that will make you sigh with satisfaction as you roll into bed, plus, its motion isolation is second to none
Reasons to buy
+

Extremely comfortable

+

Great cushioning for side sleepers

+

Good support for back sleepers

+

Moulds to the body to support aching joints

+

Excellent motion-isolation to combat fidgety partners
Reasons to avoid
-

An investment

-

If you lack mobility you may find changing position a little trickier

-

Lacks edge support

-

Can get too warm

-

Took a while for the off-gassing smell to dissipate

-

Very heavy to move
Why you can trust Ideal Home Our expert reviewers spend hours testing and comparing products and services so you can choose the best for you. Find out more about how we test.
I first encountered the Tempur Sensation Elite mattress when I began researching mattresses for the Ideal Home best mattress guide. I was in a vast showroom that curated bestselling mattresses from all of the leading sleep brand names, and after lying down and getting up from multiple 'so-so' mattresses without being blown away, when I laid down on the Tempur mattress I knew I might have found 'the one'.
This also came as somewhat of a surprise, as I'm not usually the biggest fan of memory foam sleep surfaces, and lo and behold, the most comfortable mattress in the showroom turned out not only to be memory foam but also manufactured by the brand that first made memory foam mattresses 'a thing' over 20 years ago.
However, as a seasoned mattress tester, I knew that a 10-minute lay down in the showroom couldn't compare to the experience of sleeping on a mattress in your own home. It's only when you sleep on a mattress night after night that all of a mattress's true pros and cons are revealed, so I was eager to put the Tempur Sensation Elite mattress through the Ideal Home review process to find out how it rated compared to the rest of the mattresses on our shortlist.
What I found was that not only did this mattress elicit sighs of contentment from every tester who laid down on its surface, but if a restless partner is causing sleep disturbance, then this is the one mattress that might just be able to work miracles in saving your night-time relationship. Read on to find out why in our Tempur Sensation Elite mattress review.
---
Tempur Sensation Elite mattress review: the details
Type: Memory foam
Construction Materials: Memory foam, foam
Number of springs: N/A
Memory foam: Yes
Sizes: Single / Double / King / Super King / Small Single / Long Single / Special Sizes
Comfort level: Tempur rates Firm, Ideal Home rates Medium
Height: 25cm
Manufacturer sleep trial: 100 nights
---
Tempur Sensation Elite mattress: what the brand says
Tempur is the brand widely accredited with creating the very first memory foam mattress.
In the 1960s NASA experimented with creating a new material – originally dubbed 'slow spring back foam' or viscoelastic – for use as cushioning in its spacecraft. When NASA eventually released this invention to the public domain, Tempur's founders saw its potential as a new mattress surface and set to work adapting the material to create 'the world's first viscoelastic mattress'.
Tempur remains the only mattress brand to hold NASA's Certified Space Technology® license – an accolade that recognises brands and manufacturers producing products and services based on space-related technology. As Tempur boldly states on its website, 'TEMPUR® Material is memory foam, but no other memory foam is TEMPUR® Material'.
Many years after the brand's launch of the first memory foam mattress, memory foam is still Tempur's 'thing'. In contrast to the more affordable all-foam offerings of competitors, like the budget Emma Original mattress or the Nectar Memory Foam mattress that take a one-size-fits-all approach to their memory foam's firmness, Tempur has continued development of its TEMPUR® Material, and now offers four mattress collections that cater to a range of firmness preferences.
There's the all-foam Tempur Cloud which is the brand's softest mattress, the all-foam Tempur Original which offers medium firmness, the all-foam Tempur Sensation the brand's firmest mattress, and the Tempur Hybrid which combines a memory foam upper with micro coil pocket spring base layer. Most of the brand's collections also offer three different mattress depths; the 21cm deep Supreme, 25cm Elite, and 30cm Luxe.
For the purpose of this review, we tested the Tempur Sensation Elite, the brand's firmest mattress with a 25cm depth. Tempur says that the Sensation is a good option for those more used to sleeping on a pocket-spring mattress, as it will 'create the sensation of 'bounce', but without springs, for supreme comfort and pressure relieving support'. We were eager to put it to the test.
---
How we tested the Tempur Sensation Elite mattress
Amy is the Ideal Home team's Sleep Editor, putting all manner of products through their paces to find the best recommendations for a good night's sleep, whether that's the best duvets for overnight comfort or the best pillows for your preferred sleeping position. She tested the Tempur Sensation Elite mattress for a month in her own home, sleeping on it night after night to assess its comfort, motion isolation, temperature regulation, and edge support in comparison to other bestselling mattresses reviewed in Ideal Home's best mattress guide.
Tempur Sensation Elite mattress: first impressions
Unlike many of the newest generation of memory foam mattresses – we're talking Emma, Nectar, and Simba here – the Tempur Sensation Elite mattress arrives flat rather than rolled into a box. And once you are hands-on with this mattress it's easy to see why.
The firmer structure of the Tempur Sensation Elite means it doesn't bend as much as many all-foam mattresses, plus, that generous memory foam top layer means this mattress is heavy. Really heavy. Although it's generally not advised, I can usually manhandle a double mattress onto the bedframe by myself, but this mattress was a real effort, even with two people – an effort made harder due to the lack of handles on the mattress... cue the Ideal Home team's now regular plea to the mattress manufacturers of the world to consider adding oh-so-helpful handles as standard...
That said, once the mattress is in place it's thankfully low maintenance. You sleep on one side only, so there's no need to flip it. You 'just' need to rotate the mattress head to foot – in the brand's words; 'from time to time' – to prolong its lifespan.
Other than its weight, my next impression of the Tempur Sensation Elite mattress was, unfortunately, its smell – another thing that a lie down in a mattress showroom where a mattress has been able to air for multiple months won't prepare you for.
I'm fairly sensitive to the smell of memory foam off-gassing, but there was no missing the odour of this mattress once the thick protective plastic it was delivered in was removed. Whilst many won't be bothered by the smell, and Tempur states the odour is completely harmless and will dissipate over time – which it did – if you also struggle with the initial strong chemical aroma then the brand suggests allowing the mattress 'to air or breathe, preferably uncovered in a well-ventilated area before and after use to speed up the process'.
Weight and off-gassing aside, once I'd hefted the mattress into place on the bed and laid down on the – very stylishly ridged – surface, all was quickly forgiven. Because this mattress is comfortable...
How comfortable is the Tempur Sensation Elite mattress?
How comfortable is the Tempur Sensation Elite mattress? Very comfortable, or so says everyone who tested it out for this review. That said, it's not without its faults. We've broken down the Sensation Elite's performance below.
Comfort: As someone who isn't that keen on being enveloped by a softer memory foam mattress, the Tempur Sensation Elite – part of the brand's firmest all-foam mattress collection – could have been made just for me.
Rather than allowing you to sink deep into its surface with thoughts that you'll never be seen again, the Sensation range offers the best of both worlds; a malleable 7cm deep top layer of viscoelastic foam that gradually moulds to your body to offer cushioning support as your body heat warms it, with a firmer base layer of foam that means there is still some welcome resistance to the mattress.
I can't say that it offered the 'bounce of a pocket-spring mattress' like the brand claims, but it definitely felt lika a much more pleasant experience to lie on for this memory-foam-averse reviewer.
Before being put to commercial use, memory foam was first adapted for use in hospital settings, where its cushioning surface was found to reduce pressure sores on patients lying on harder mattresses for a long length of time. And it's easy to see why when lying on the Tempur Sensation for just a few minutes.
I tested this mattress in the midst of moving house, so my back and shoulders were sore from hefting heavy moving boxes around. Every time I laid on this mattress it cushioned every aching body part in just the right way – supporting the natural arch of my spine when laid on my back, and allowing shoulder blades to sink deeper into the mattress to keep the spine aligned when side sleeping.
In fact, every tester who laid on this mattress during the review period had the same reaction – sighs of satisfaction as limbs found comfortable support.
The only downside was getting up again after lying down – not just psychologically, but also physically – as once you've laid in one spot and the memory foam has moulded around your contours, shifting position can take a little work compared to a pocket-spring mattress. Not too much effort for most sleepers, but if you have reduced mobility then it's something to bear in mind.
It's also worth noting that the ambient room temperature makes quite a big difference to the feel of any memory foam mattress. As the viscoelasticity is triggered by heat, the memory foam surface will feel softer and more pliable in warmer temperatures. Luckily for the purposes of this review, we tested the mattress in spring, so when we began the indoor temperature was around 15 degrees with the heating off, and it took a little longer for the mattress to adapt to our body heat, whereas once the mercury rose above 20 degrees the softness and comfort levels increased another notch.
Motion transfer: This is where the Tempur Sensation Elite mattress really comes into its own. I was testing this mattress on a bedframe with a particularly bouncy slatted base; a frame on which many mattresses have come a cropper in the motion-isolation stakes due to its tendency to transfer movement from one side of the bed to the other. But not so with the Tempur Sensation Elite. I laid on one side of the mattress whilst another member of the team did a (very) exaggerated job of tossing and turning and jumping on and off of their side of the bed. And there was nothing. Thanks to the dampening effect of all those foam base layers, and the 7cm memory foam top layer, all of that movement was isolated and I remained completely undisturbed on my side of the mattress.
Tempur has a great demonstration of the Elite mattress' motion-isolating powers on its website that they call The Wine Glass Test. This rather dramatic demonstration involves a bowling ball dropping from a great height onto one side of the bed whilst a pyramid of stacked wine glasses (filled with red wine no less) remain undisturbed on the other side of the mattress. Whilst I doubt your sleep habits include quite such an interesting set-up, there's no denying the 'grump-factor' that can result from a bad night's sleep, and if your relationship is suffering due to a restless bed partner whose movements are disturbing your sleep, or vice versa, then we think this could well be the mattress to solve some of those relationship woes.
The cushioning memory foam surface also makes it a great option if the two people sharing a bed are significantly different weights, as the cradling memory foam surface stops the lighter-weight sleeper from rolling into the mattress centre towards the heavier-weight sleeper.
All in all, if sharing a bed has been negatively impacting your sleep, the Tempur Sensation Elite mattress has some great tricks up its sleeve to help solve that – a relationship resuscitator indeed.
Edge support: And then... we come to some of the downsides of this mattress; poor edge support being one of them.
Whilst this mattress is a delight to roll into at the end of a long day, if you sleep too close to the edge of the Tempur Sensation Elite mattress, then sadly there's a good chance you might be rolling straight back out again, because that soft memory foam surface will keep on deflating until there's very little left to keep you in bed. This won't be an issue as long as you don't sleep on the very edge of the mattress, but if you know you'll be sharing the bed (and you have the floor space) then you might want to consider sizing up to a king or super size bed to make sure both sleepers have plenty of space away from the sides of the mattress.
The lack of edge support also means the mattress may not be ideal for anyone who suffers from poor mobility. When you sit on the edge of the bed to position yourself to stand up then you tend to sink into the mattress, so you don't have a lot of support to push against to raise yourself to a standing position. It won't be an issue for all but could be a factor to consider.
Temperature regulation: Ahh the bane of the memory foam mattress lover's sleep... temperature regulation.
Whilst there's no doubt the cradling effect of memory foam can be super supportive, comfortable, and comforting, when the mercury rises then its main advantage can also become its downfall, with the potential for there to feel like there's far too much mattress enveloping you if you tend to overheat at night.
The Tempur Sensation Elite's stylish geometric ridges help a little in this regard. It soon becomes clear they're not just there to look pretty, but also to enable some airflow across the mattress' surface which no doubt helps keep things a little cooler.
The main problem is that there's no getting away from the fact memory foam is a synthetic material. Alternatively referred to as 'viscoelastic' polyurethane foam – meaning it moulds and softens when exposed to heat – it is part of the plastics family, so when you think of it as sharing similar properties to a plastic bag, it's easier to see why it isn't very breathable. Unlike natural materials that allow body heat to dissipate through their fibres, polyurethane tends to reflect heat back towards the sleeper. What's more, as all of our bodies give off small amounts of moisture as we sleep, this too can be reflected back, potentially making for a bit of a hot and sticky sleep during the – now more frequent – hotter months of the year.
It can be tricky to rectify this problem, as if you cover the mattress with a more breathable mattress protector – like the best mattress protector for hot sleepers that the Ideal Home team has tested, the Woolroom Chatsworth Washable Wool Mattress Protector – then you simultaneously impact the memory foam's ability to do its job, as it relies upon body heat to mould into shape around the sleeper.
If you know yourself to be a hot sleeper, live in a particularly warm climate, or are going through menopause and suffering from hot flushes, then this might not be the best choice for you, and an all-natural mattress like the Hypnos Pillow Top mattress could be a better bet for temperature regulation.
---
Final verdict: Is the Tempur Sensation Elite mattress worth the money?
If you're sold on the cushioning benefits of an all-foam memory foam mattress, then there's no denying that there are far cheaper options that you can buy than the Tempur Sensation Elite. The bestselling and super affordable Emma Original mattress for one (read more about that in our Emma Original mattress review).
So is the Tempur Sensation Elite mattress worth parting with all of that extra cash? Well, if you want more say in the feel of your mattress, then yes. Unlike more affordable all-foam memory foam mattresses, like the Emma Original or the Nectar Memory Foam mattress, Tempur offers three different mattress firmness options within its range as opposed to the other brands' one-size-fits-all approach. Opting for the Tempur Cloud, Original, or Sensation means you can get just the right level of softness or firmness for you.
Tempur also offers a choice of three mattress depths in most of its collections to allow you to tweak your mattress specifications even further. The deeper depths make the ranges more suitable for heavier-weight sleepers for whom an all-foam mattress without spring support generally isn't recommended. So if you love the feel of memory foam, but want a little more support, Tempur's range is a great option.
If you're specifically considering the Tempur Sensation collection then we would say that the brand's firmest mattress collection does what the manufacturer set out to achieve – that is to create an all-foam mattress that mimics the slightly firmer support usually offered by a hybrid spring and foam design, whilst still delivering Tempur's distinctive NASA-approved viscoelastic sleep surface.
This mattress isn't perfect, its edge support is lacking, and if you're a hot sleeper then you might find the memory foam surface less breathable than you would like.
However, our testers loved the Tempur Sensation Elite's cushioning surface which eased aches and pains and relieved pressure on hips, backs, and shoulders. Our memory-foam-averse testers also appreciated the slightly firmer sleep surface that was less 'enveloping' than the softer Tempur collections. And when it came to negating the sleep disturbance caused by a restless sleep partner, this mattress came up trumps, with its motion-isolation and the dampening effect of its all-foam core second to none.
Get the Ideal Home Newsletter
Sign up to our newsletter for style and decor inspiration, house makeovers, project advice and more.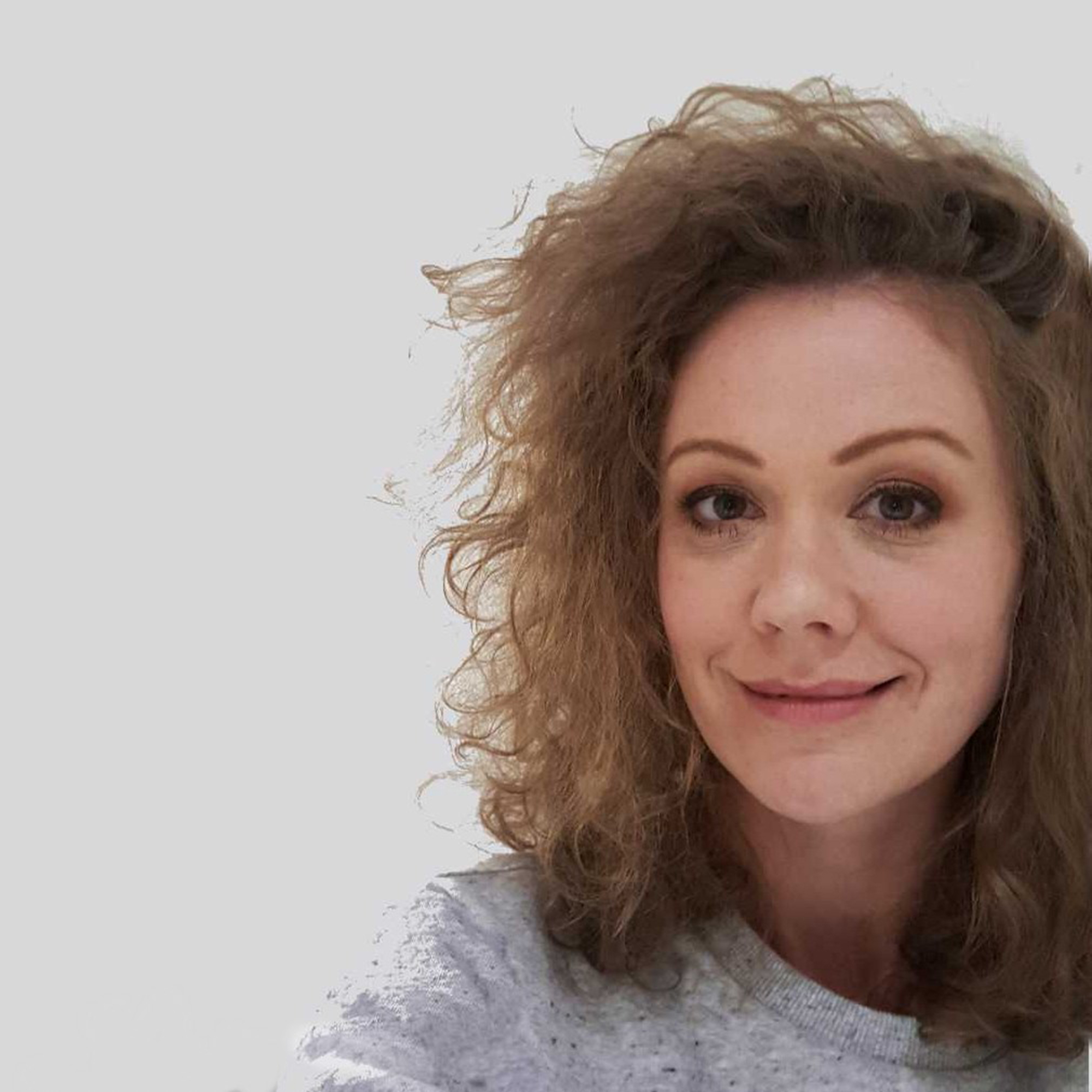 After studying Print Design at Winchester School of Art, Amy spent multiple years working in the interior industry, including styling and visual merchandising for many well-known brands. She's now Ecommerce Editor at Ideal Home, offering expert advice on the best products for decorating your home and ensuring it functions smoothly. That includes sourcing stylish yet affordable furniture – from the best sofa beds for combining style, comfort, and function, to the best artificial Christmas trees for a stress-free festive season – helping our readers to find the best mattress for their sleep style, and testing top-rated dehumidifiers and air purifiers to narrow down the best-in-class.