Best mattress protectors – from waterproof to temperature regulating
Keep your mattress in top condition with one of the best mattress protectors on the market – we've tried and tested bestsellers from Marks & Spencer, John Lewis, and many more
(Image credit: Future)
Adding one of the best mattress protectors on the market to your mattress is a quick win to ensure your mattress stays looking and feeling its best for longer.
As well as enabling you to freshen up the bed more easily, the best mattress protectors can also add a little extra cushioning, provide waterproofing against spillages, and if overheating is interrupting your night's sleep then a cooling mattress protector could add some extra breathability to your sleep set-up.
To help you find the best option for your needs, the Ideal Home team has put some of the bestselling mattress protectors on the market to the test. We've reviewed options from a whole host of brand names to narrow down the search – including Marks & Spencer, Silentnight, John Lewis & Partners, and many more – and we've included waterproof and temperature-regulating mattress protectors, as well as options for all types of budget.
If you're overhauling your sleep situation then you'll definitely want to dive into our guide to the best mattress you can buy as well, but if your mattress is sorted, here's where you'll find the best options for keeping it in tip-top condition.
---
Best mattress protectors
Why you can trust Ideal Home Our expert reviewers spend hours testing and comparing products and services so you can choose the best for you. Find out more about how we test.
1. Marks & Spencer Quilted Waterproof Mattress Protector
The best waterproof mattress protector (that doesn't rustle)
Specifications
RRP: From £35
Sizes: Single / Double / King / Super King
Material: Cotton outer, polypropylene reverse, polyester filling
Care : Machine wash at 40°c, tumble dry low temperature
Reasons to buy
+
Waterproof
+
Discrete without any rustle
+
Quilted for additional comfort
+
Can be machine washed and tumble dried on a low temperature
Reasons to avoid
-
There are cheaper options available
Whilst opting for a waterproof mattress protector is the best way to protect your mattress from all eventualities, no one wants their sleep disturbed by the crinkle and rustle that tends to accompany a waterproof layer.
This quilted option from Marks & Spencers delivers the best of both worlds, with a cotton outer and quilted polyester fill upper, and a water-resistant polypropylene reverse for discrete protection.
The biggest plus points are that our tester found this waterproof protector to be virtually silent when on the bed – no matter the amount of tossing and turning they did! And, unlike many waterproof mattress protectors, this design can also be machine washed and tumble dried, albeit at 40°c and on a low-temperature tumble dry. Still, we'll take all the convenience we can get when it comes to laundry day!
It's also relatively affordable, fits the bed well, washes well, and repelled moisture well whilst providing a comfortable sleep surface. Our only niggle is that our hotter sleepers did find the synthetic fill a little less breathable than a cotton or wool-filled option, and those manmade fibres aren't the gentlest on the planet, being made from non-renewable resources and unable to biodegrade at the end of the protector's lifespan.
That said, if you're after waterproofing, then adding this mattress protector to your bed is certainly going to prolong the lifespan of your mattress, and offer a very welcome, stress-free sleep.
Ideal Home rating: 5 out of 5 stars
---
Other waterproof mattress protectors worth considering:
2. John Lewis Waterproof Towelling Mattress Protector
There's no quilted padding to this mattress protector, but the terry towelling upper does still offer a little added softness. There's no crinkling or rustle when it's on the bed, and it does the job at keeping the mattress dry during spillages. It's washable up to 60°c in a large capacity machine, but you can't tumble dry.
3. Soak & Sleep Waterproof Coolmax Mattress Protector
This waterproof mattress protector utilises 'CoolMax' fabric that's designed to be breathable and moisture-wicking. Waterproofing comes courtesy of a TPU base layer. It's machine washable at 40°c, but you can't tumble dry. It does the job, stays rustle-free, and the padding feels pretty indulgent, but so does the price tag.
4. Nectar Tencel Mattress Protector with Smart Seal membrane
It's not padded, but our reviewer liked the Tencel top layer, which feels incredibly soft to the touch. And when we poured a tumbler of water on the surface, not one drop permeated the polyurethane protective barrier underneath. It's pricey, but Nectar has regular sales which can reduce it significantly.
---
5. Woolroom Chatsworth Washable Wool Mattress Protector
The best temperature-regulating mattress protector
Specifications
RRP: From £129.99
Sizes: Single / Double / King / Super King / Emperor
Material: Organic cotton and British wool
Care : Machine wash with wool detergent, do not tumble dry
Reasons to buy
+
Temperature-regulating and eliminated night-sweats
+
Naturally hypoallergenic, only natural protector to hold the Allergy UK Seal of Approval
+
Made from renewable and biodegradable materials
+
No rustle
Reasons to avoid
-
An investment
-
Needs a little extra care when washed
If you're looking for a cooling mattress protector then Woolroom's Chatsworth Washable Wool Mattress Protector is our top recommendation.
Overheating at night can often be down to the materials your mattress is made from, especially if yours has a memory foam, latex, or synthetic foam top layer. Made of plastic polymers, synthetics aren't breathable so the natural heat and moisture our bodies emit overnight is reflected back towards us and can lead to overheating.
In contrast, wool does a great job of regulating temperature – perhaps no surprise seeing as a sheep's temperature-regulating fleece keeps it warm in the winter and cool in summer! – so adding a layer of wool between your body and your synthetic mattress can really help breathability.
Made from unbleached organic cotton with quilted, wool-filled padding, Woolroom's Chatsworth Washable Wool mattress protector helps to combat night sweats and keep you at a steady temperature all night long – meaning a better chance of a deeper, uninterrupted, and restorative sleep. In fact the brand states it will eliminate up to 70% of body heat compared with a synthetic option, and this was definitely borne out in our testing, with our usually hot sleepers noticing immediate improvements when they added this breathable sleep surface to their memory foam and synthetic mattresses.
The all-natural materials used are also a welcome change from the usual synthetics, being both renewable and biodegradable and therefore much gentler on the planet – although it did take us a while to adjust to the unbleached look as opposed to the usual (far less eco-friendly) bleached brilliant white. Naturally hypoallergenic, this protector is also certified by Allergy UK as the only natural protector to hold the Allergy UK Seal of Approval.
The downsides? Although this mattress protector is machine washable, you'll need to use a wool wash and avoid tumble-drying, so it's not as easy to care for as a synthetic option that can be bunged in the machine at 60°c. And it is an investment. Although if you're struggling to sleep because of overheating, we think that's an investment in your well-being well worth making.
Ideal Home rating: 5 out of 5 stars
---
Other temperature-regulating mattress protectors worth considering:
6. Marks & Spencer Pure Cotton Mattress Protector
If you want breathable mattress protection that's less expensive than our best-in-class wool-fill option, then an all-cotton mattress protector will still help to eliminate the heat-reflecting tendencies of synthetic mattress protectors. You can wash this one at 40°c and tumble dry on a low heat.
7. Dunelm Fogarty Cotton Mattress Protector
Similar to the all-cotton M&S mattress protector, this Fogarty option just has a slightly deeper skirt, coming in at 34cm compared to the 30cm Marks and Spencer option. It's also machine washable and can be tumble dried on low settings.
8. The White Company Pure Cotton Quilted Mattress Protector
A little plusher than the other cotton options – although also more expensive – this quilted cotton mattress protector has added antimicrobial protection that inhibits the growth of bacteria by way of active biocide mineral salts of titanium dioxide and silver chloride. Machine washable at 30°c.
---
9. Fogarty Soft Touch Mattress Protector
The most affordable mattress protector
Specifications
RRP: From £15
Sizes: Single / Double / King / Super King
Material: Polyester outer, polypropylene reverse, recycled polyester filling
Care : Machine washable, tumble dry low temperature
Reasons to buy
+
Affordable
+
Washes well
+
Elasticated skirt
+
Made of recycled fibres
Reasons to avoid
-
Synthetic fill isn't as breathable as a natural-fill option
If you don't need your mattress protector to be waterproof, and you're happy to opt for synthetic materials rather than more breathable (yet more expensive) natural fibres, then we'd suggest you don't need to spend a fortune on a mattress protector.
Opting for an affordable mattress protector will still do a fine job of adding an extra layer of protection between your sheet and your mattress. Although there are a few things worth looking out for in order to ensure your purchase is the best value – after all, there's no point in buying the cheapest mattress protector available if it's going to shrink in the wash, rip, or need replacing it in a few months' time.
The Fogarty Soft Touch Mattress Protector isn't the cheapest on the market, but we think it ticks all the boxes in terms of value. Firstly, unlike most cheaper options we've come across, it comes with a fitted skirt to secure it to the mattress rather than elasticated straps, which we think gives your bed a nicer finish and a more secure fit.
Secondly, the microfibre cover is satiny and soft to the touch giving it a little extra luxe, and the hollowfibre fill adds a small but not insignificant amount of cushioning.
It also washes well and that hollowfibre fill is made from certified recycled polyester from waste, like plastic bottles or manufacturing off-cuts. As the brand states 'recycled polyester helps the movement towards a more circular economy, reducing waste going to landfill. Compared with virgin polyester, recycled polyester helps conserve crude oil reserves during fibre production'. Not bad considering there are plenty of far more expensive options that aren't doing their bit for the planet, so all in all, it's a thumbs up from us.
---
Other affordable mattress protectors worth considering if budget is the priority:
10. Marks & Spencer Microfibre Mattress Protector
This is one of the cheapest mattress protectors out there, and it does the job of adding an extra layer of protection to the top of your mattress. We're just not quite as keen on its elasticated straps as compared to the fitted skirt of the Fogarty Soft Touch Mattress Protector.
11. Silentnight Soft Touch Waterproof Mattress Protector
If you're looking for a cheap waterproof mattress protector then this Silentnight option is one of the most affordable. We found it a bit plasticky compared to the best-in-class waterproof options at the top of this page, but it does the job of keeping spillages away from your mattress.
---
How to choose a mattress protector
To narrow down your choices, you should start by deciding if you need full waterproof protection - if you don't, a cotton or polyester protector will be more breathable. Then think about comfort. Mattress protectors are not the same as mattress toppers when it comes to boosting comfort levels but if your existing mattress could benefit from a little extra cushioning, check out the quilted designs with padding. Finally, it comes down to individual needs, like cooling or allergy relief, but if neither affects you, we'd recommend choosing the best mattress protector for you based on your budget. Oh - and of course check the size of your bed. A mattress protector of the wrong size will struggle to cover all basis.
Additionally, Karen Innes, NPD Manager at Slumberdown adds: 'Something often overlooked is washing your bedding, and your mattress protector is no exception - choose a mattress protector that is machine washable and try to get into a washing routine with your bedding to prevent any build-up of sweat, oil and dirt.'
Should you choose a mattress protector or a mattress topper?
Steve Reid, CEO at Simba offers his advice: 'If your mattress is genuinely uncomfortable a mattress topper won't solve the problem for long, if at all. While it might smooth out immediate lumps and bumps caused by old springs, it's unlikely to offer extra support to sagging beds, and furthermore can trap heat and make your bed uncomfortably warm. They're a great short-term solution, but the only way to fix your bed is to buy a new mattress.
A mattress protector, on the other hand, is something that everyone should ideally have. They help keep your mattress clean and hygienic.'
Do mattress protectors make a difference?
A mattress protector may seem like an unnecessary add-on. But they'll do wonders for keeping your mattress guarded from spills, damages and dirt that may seep through your sheet (even without you realising). Ever noticed some marks or yellow stains on your mattress, but unsure where they've come from? Yep, a mattress protector will take the stain instead, leaving your mattress fresh underneath. This all contributes to the longevity of your, fairly expensive, mattress.
How often should you wash a mattress protector?
Mattress protectors are there to care for your mattress, by guarding it against dust mites, debris, stains and spills. In order for it to do so, your mattress protector needs a little TLC itself. It's recommended you wash your mattress protector every two months or so, providing no spillages occur in the meantime. How you wash will depend on the type of protector and the material it's made from. Waterproof mattress protectors can't often be put in the washing machine and delicate fibres like wool shouldn't be tumble dried. In short: refer to the care instructions before washing. Ultimately, if you care for your mattress protector it'll look after you and your mattress too.
Get the Ideal Home Newsletter
Sign up to our newsletter for style and decor inspiration, house makeovers, project advice and more.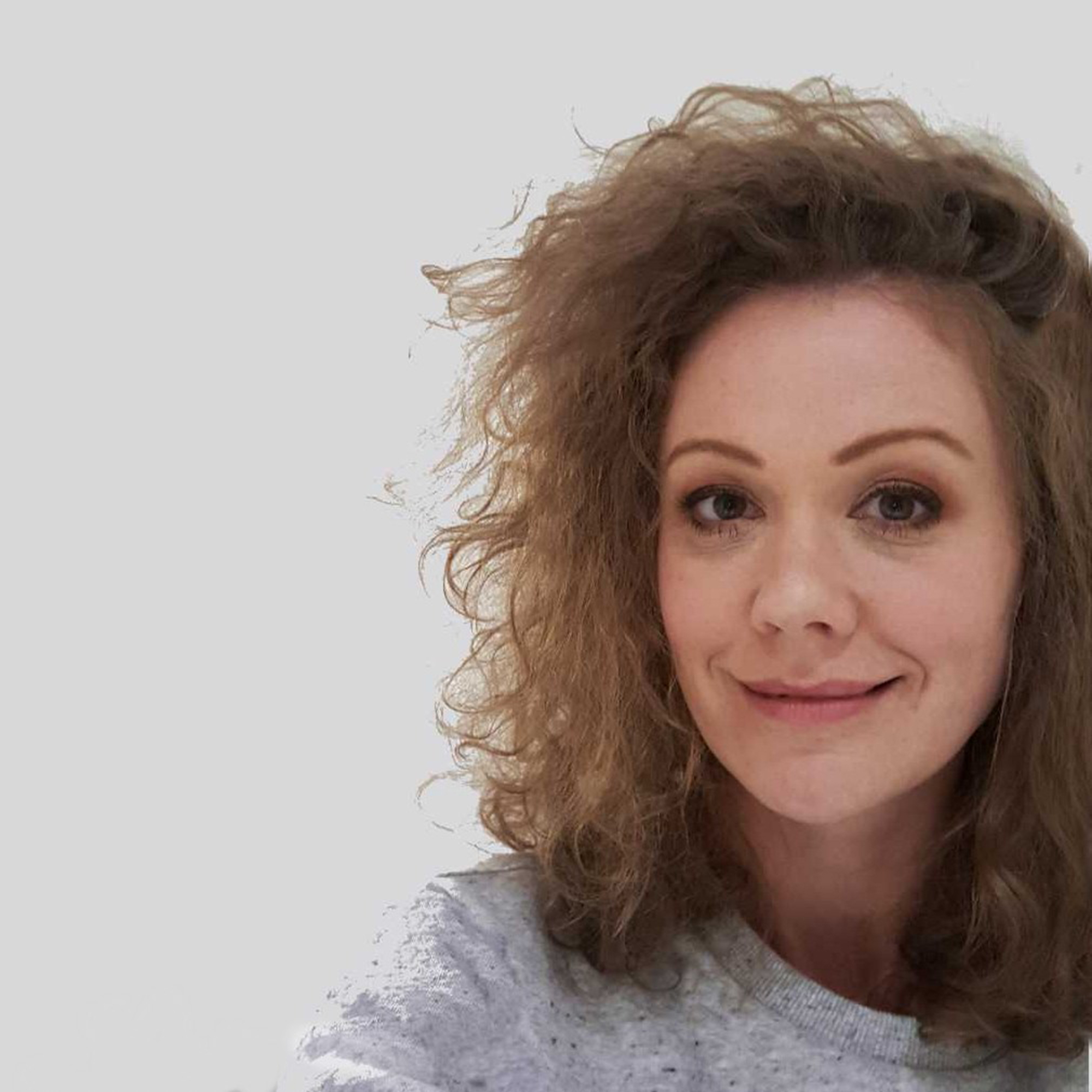 After studying Print Design at Winchester School of Art, Amy spent multiple years working in the interior industry, including styling and visual merchandising for many well-known brands. She's now Ecommerce Editor at Ideal Home, offering expert advice on the best products for decorating your home and ensuring it functions smoothly. That includes sourcing stylish yet affordable furniture – from the best sofa beds for combining style, comfort, and function, to the best artificial Christmas trees for a stress-free festive season – helping our readers to find the best mattress for their sleep style, and testing top-rated dehumidifiers and air purifiers to narrow down the best-in-class.