Spray painting bathroom taps is a quick decorating hack, but will it last long term? We have the answer
We asked the experts to weigh in on whether the spray painting bathroom taps hack is actually worth the effort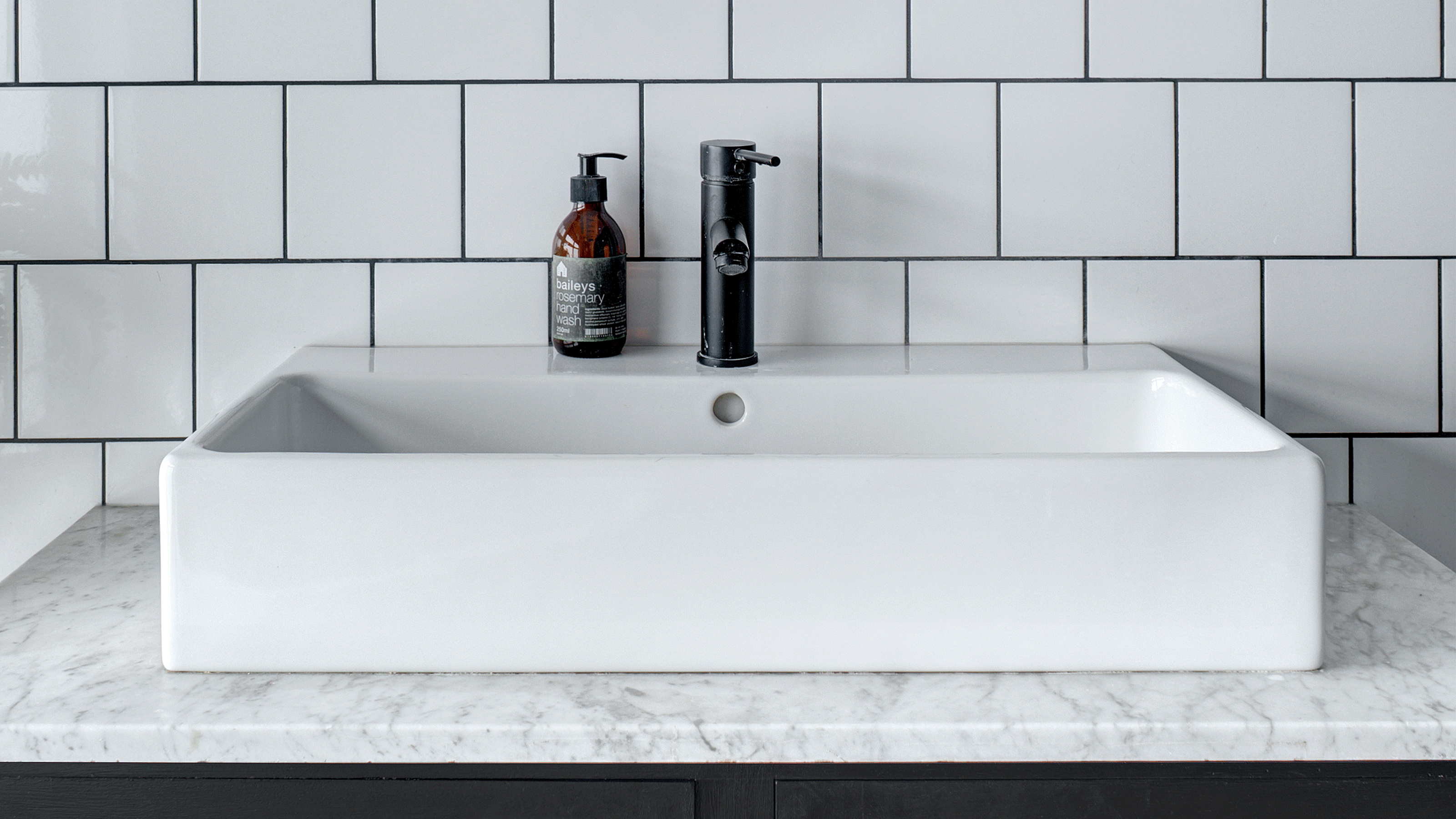 (Image credit: Future Plc)
Spray painting bathroom taps is a hack that has been doing the rounds on Instagram for a few years now. We love a quick and budget bathroom idea, especially one that can give us the on-trend matte black bathroom hardware look for the price of a can of Rustoleum spray paint. But does it actually last in the long term?
Whether you have several different metal finishes that clash with one another or want to update from chrome to something more modern or luxe-looking – like matte black or brushed brass – replacing your taps, plugs and even shower screens with is a great way to refresh your bathroom. Buying new ones can quickly add up, particularly as costs continue to increase, so we got to the bottom of whether spray painting bathroom taps is a good alternative for your next DIY bathroom idea.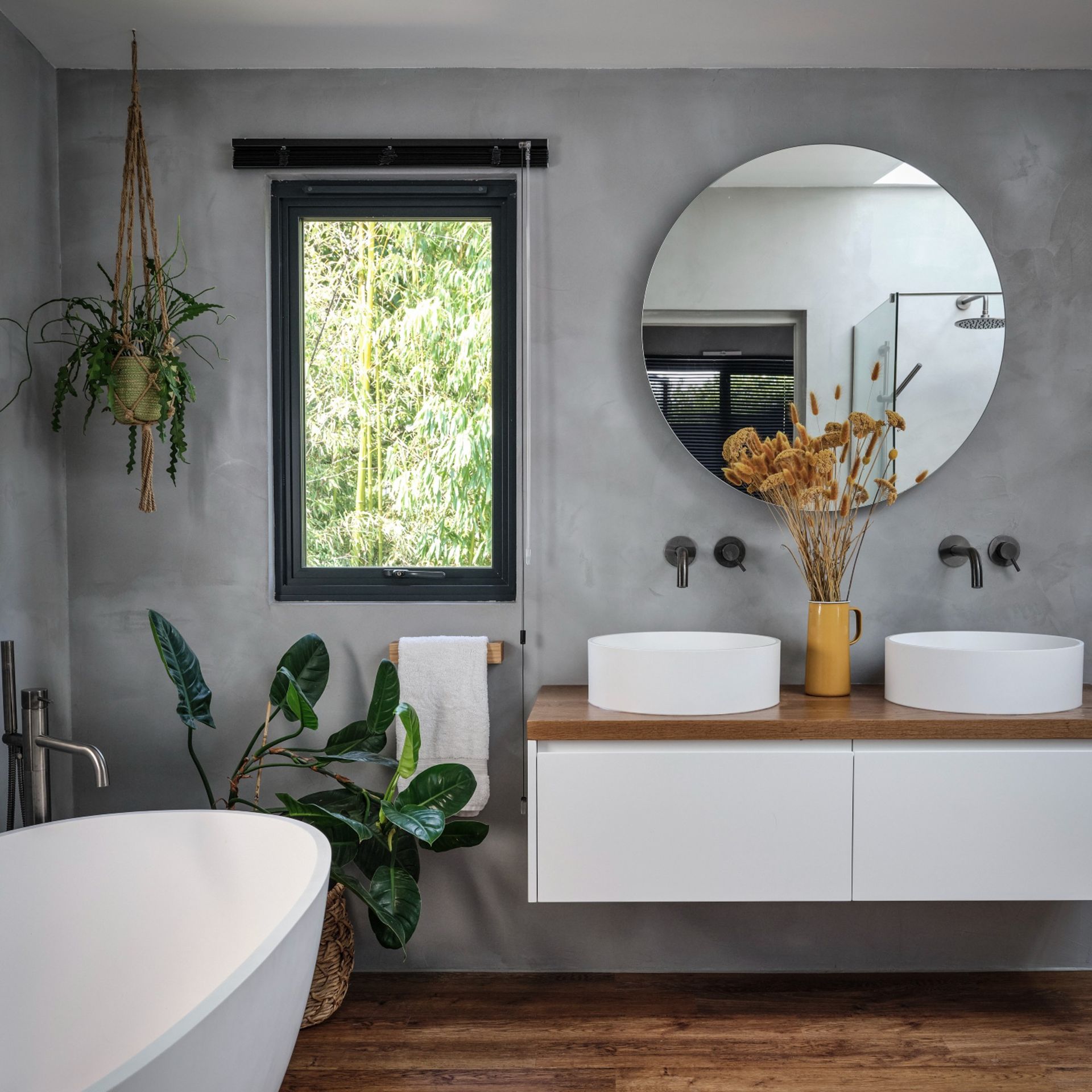 Is spray painting bathroom taps a good idea?
You may have spotted many a bathroom DIY on the likes of TikTok, with the '#bathroomdiy' getting almost 90 million views. We've also seen some incredibly affordable bathroom transformations, such as this one by home decor Instagrammer @_OhAbode.
However, experts are suggesting that painting your bathroom hardware can often be more hassle than it is worth or potentially not recommended at all.
According to painting and decorating expert, Pat Gilham at Myjobquote.co.uk, 'Painting bathroom hardware is one of the easiest ways to upgrade your bathroom without having to worry about any annoying plumbing issues. However, sometimes, painting your bathroom hardware can actually cause more harm than good.'
'Most bathroom hardware is made of metal and is, therefore, prone to rust and corrosion over time. Painting the hardware can trap moisture underneath the paint and accelerate this process, leading to damage and deterioration.'
Sophie Schofield, Head of Design at Ribble Valley Bathrooms, concurs.
'Some hacks and shortcuts just aren't worth the hassle,' she says. 'Exposure to water, soap and cleaning agents can cause the paint to wear off, resulting in an uneven blotchy experience.'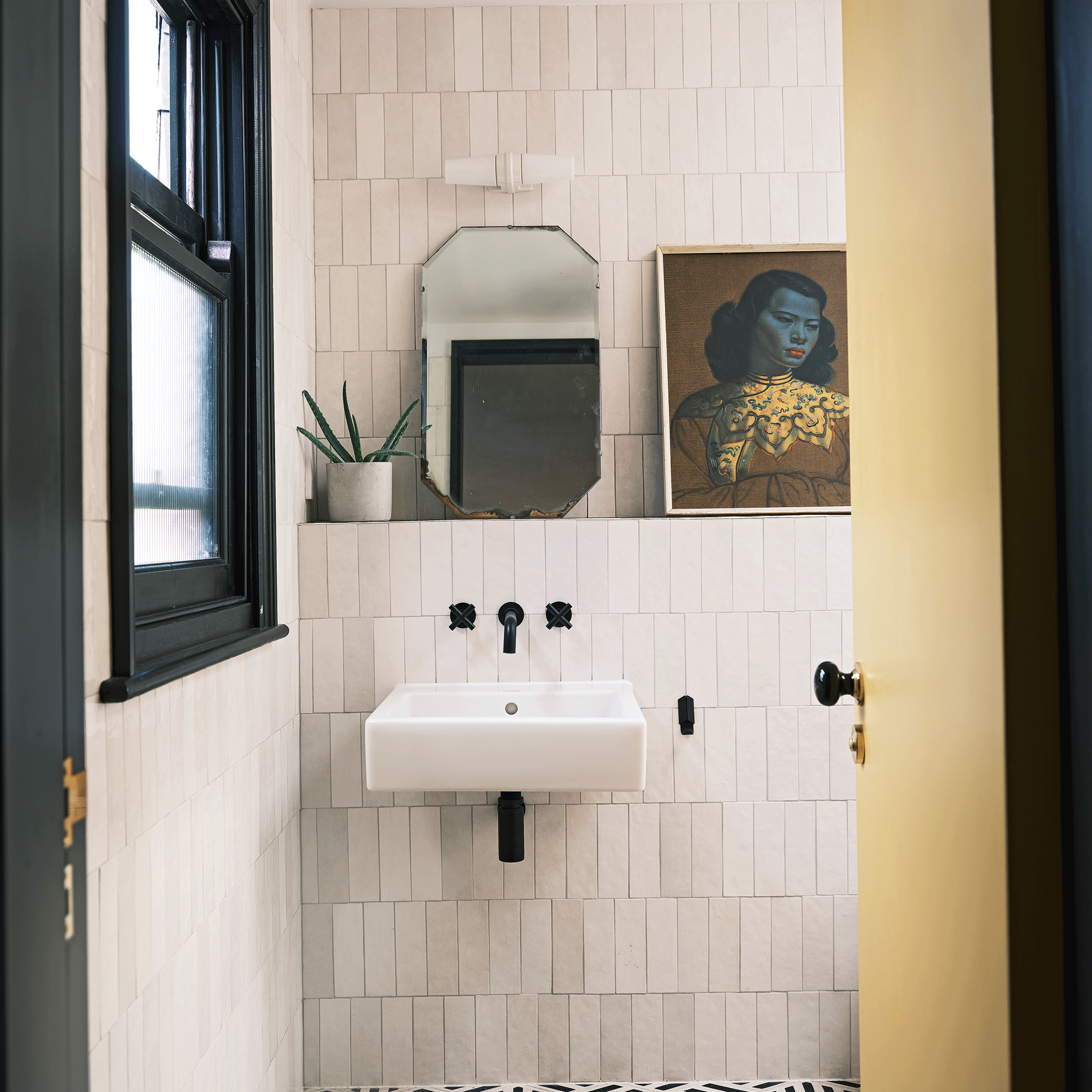 If the hardware itself is made of, 'a porous material, such as brass or copper, the paint may not adhere properly,' says Richard Mann, founder and owner of Premier Porcelain. So, 'non-porous materials like chrome or stainless steel are a better option,' for painting, he adds.
Whatever you choose, it is likely that after a short amount of time, the paint could start to peel and chip. But with proper care and the odd touch-up of paint, it could last a year or so, or even longer.
How to paint bathroom hardware
If you do choose to attempt this easy DIY project yourself this weekend, there are some steps that you'll want to take to ensure the best finish possible.
First of all, you'll want to deep clean your bathroom surfaces before you even contemplate painting them. Buffing hardware, such as taps, with some sandpaper will allow the paint to adhere better too.
Nicholas Auckland, plumbing expert at Trade Radiators, would also, 'never recommend painting bathroom hardware to anyone with new taps etc, but if they're old, rusting and dull, there's no harm in trying.'
As seen in this TikTok video, covering the areas that you don't want to get paint on, so porcelain and sinks specifically, is key and you can do this by using some plastic bags and tape.
We always recommend wearing a mask and safety glasses when using spray paint, as well as opening any windows or doors to ventilate the space.
Next, you'll want to apply a coat of primer to start the painting process and let it dry fully before you apply your paint.
There are paints designed specifically to be used on metal surfaces – such as Rust-Oleum. Basically, you're never going to get the right finish if you use a typical emulsion or acrylic paint on metal.
You can then finish it with a layer of lacquer to give you a glossy finish if you wish. It can take a bit longer than you expect for the paint to dry, so avoid touching the freshly painted hardware for at least 24 hours, or even 48 hours, to really give it the opportunity to cure.
How to make your painted taps last
What might be the most important step, in attempting to get the longevity out of your spray-painted bathroom hardware, is not scrubbing or using an abrasive cleaner when you go to clean your bathroom. These could scratch the paint quite easily and undo all your hard work.
You may need to touch up the paint from time to time but if you're on a budget, it could still be much cheaper to paint it than buying new hardware.
Get the Ideal Home Newsletter
Sign up to our newsletter for style and decor inspiration, house makeovers, project advice and more.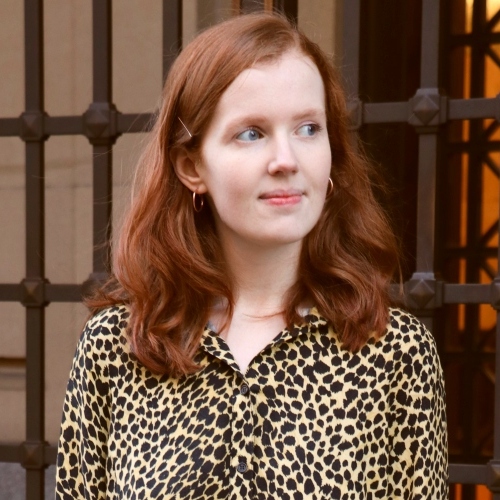 Ellis Cochrane has been a Freelance Contributor for Ideal Home since 2023. She graduated with a Joint Honours degree in Politics and English from the University of Strathclyde and between her exams and graduation, started a lifestyle blog where she would share what she was buying, reading and doing. In doing so, she created opportunities to work with some of her dream brands and discovered the possibility of freelance writing, after always dreaming of writing for magazines when she was growing up.
Since then, she has contributed to a variety of online and print publications, covering everything from celebrity news and beauty reviews to her real passion; homes and interiors. She started writing about all things homes, gardens and interiors after joining Decor & Design Scotland as a Freelance Journalist and Social Media Account Manager in 2021. She then started freelancing at House Beautiful, Country Living and in Stylist's Home team. Ellis is currently saving to buy her first home in Glasgow with far too many Pinterest boards dedicated to her many design ideas and inspirations.