Stop buying spring onions from the supermarket - grow them in water in just 4 easy steps
Want an endless supply of spring onions? It's easier than you'd think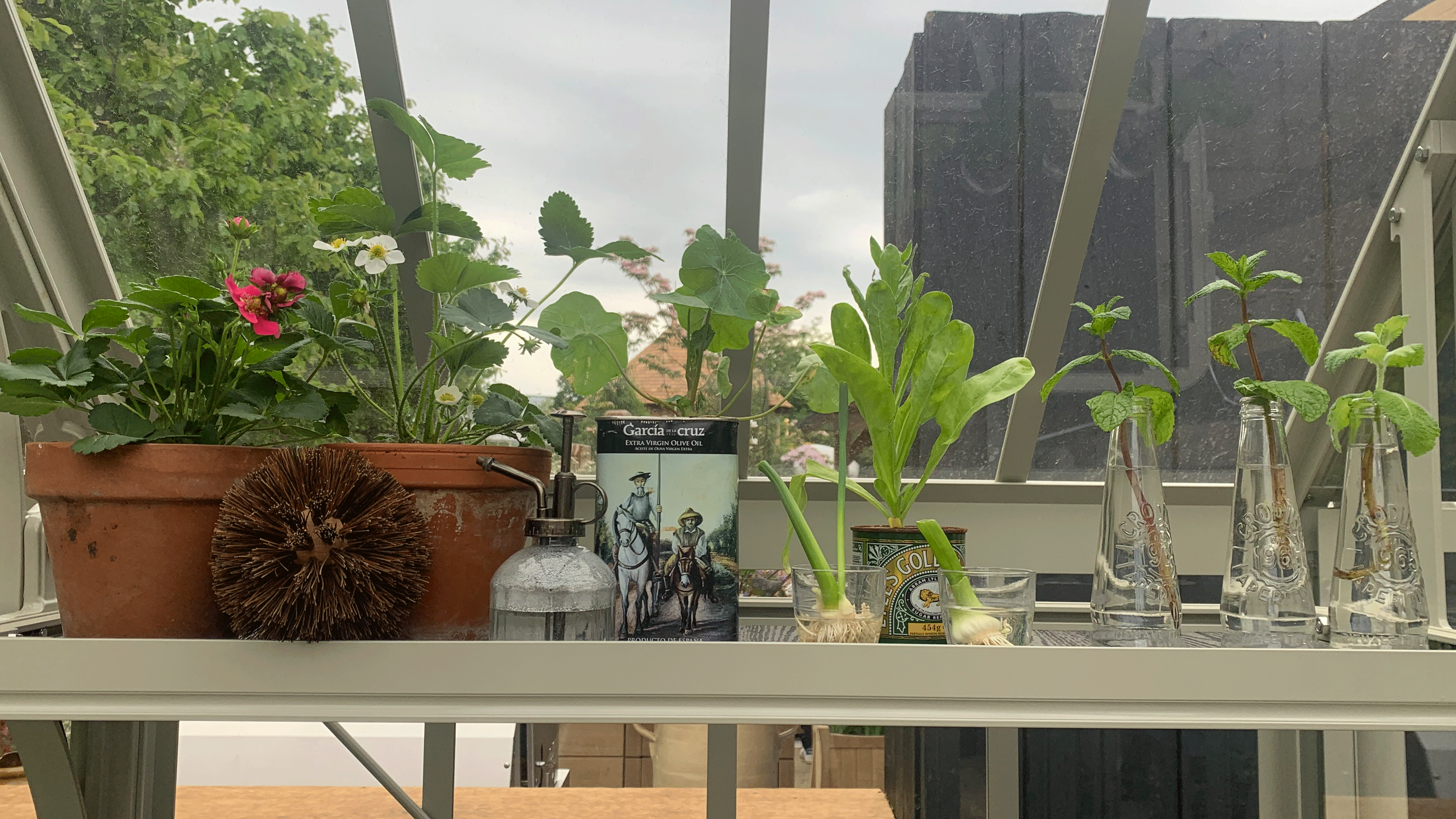 (Image credit: Future / Rebecca Knight)
How to grow spring onions in water isn't a topic you may have considered before. But as the grow-your-own revolution continues to dominate as one of our favourite budget garden ideas, you might want to get involved.
After all, spring onions are a popular addition to any shopping list, but many people choose to throw the all-important roots and bulbs away when they've finished chopping up the green tops for their salads or ramen.
But instead of throwing these bulbs and roots onto the compost, you might want to keep them to one side. You can use these bulbs to create your own endless supply of spring onions - and you don't even need a giant vegetable patch to do so. All you need is a sunny windowsill.
In fact, it's so easy to grow your own spring onions that we don't know why anyone would buy them from the supermarket!
How to grow spring onions in water
'Spring onions are very easy to grow at home and come in very handy for many dishes,' says gardening expert Harry Bodell at PriceYourJob.co.uk. You could even have a whole bunch at your disposal in less than two weeks. This is how to do it.
What you'll need
Step-by-step
1. Choose the right spring onions
Of course, if you want to grow spring onions in water, you're going to need some spring onions. So, a trip to the supermarket will be in order. But instead of picking up the first bunch of spring onions you see, inspect them before you purchase them.
'Make sure all of the onions have a few roots coming out of the bottom. The longer the roots, the faster they will grow,' says Harry.
So, if you want spring onions as soon as possible, try and choose the bunch with the longest roots.
2. Cut off the green tops
When you have the right spring onions at your disposal, they're perfect for two reasons. Not only will they provide a tasty addition to your dish, but they'll also be perfect for your at-home growing project.
To start the process, use a knife or scissors to cut the green tops off the spring onions, leaving around two to three centimetres from the root. You can eat the tops, but keep the remaining bulbs (and the roots) intact and to one side.
Note: Although it makes sense to use the scraps when growing spring onions, you don't have to use the green tops in order to grow spring onions in water. You could leave them full-size before moving on to the next step if you prefer.
3. Place the roots in fresh water
When you have the ends of the spring onions ready to go, you then need to submerge them in water to help them grow.
To do this, stand the ends root-down into a shallow glass jar. Ensure that they're all able to stand up without falling over, and then add in some water. You want to make sure that the roots are fully submerged in water, but that part of the bulb is still kept above water. Then, place your jar on a sunny windowsill.
Note: If you have kept your spring onions full-size, it's better to use a full-size mason jar instead of a shallow one - like these Yishik 6 Pack 16oz Mason Jars from Amazon.
4. Refresh the water and harvest
Spring onions normally start to re-shoot after around 3 - 7 days, which means that you never have to wait too long for your next harvest. However, you do need to take care of them during this time.
'Whenever the water starts to look a bit off, change it for fresh water. It's usually best to do this every other day,' says Callum.
If you do this, you should find that new spring onions start to grow from the top of the bulb. And when they're large enough, you can cut them off and use them for your next meal.
Who new getting vegetables and plants for free could be so easy? Once you've mastered spring onions, why not try propagating your own ginger at home too?
FAQs
How long does it take for a spring onion to grow in water?
Normally, a spring onion grown in water will take just a few days to re-shoot. But it will probably take between ten days and two weeks to grow a spring onion that's large enough to be harvested and used in a meal.
The whole process is extremely easy and one that can be repeated time and time again. All you have to do is make sure that you keep the water clean and fresh, and you can do this by changing the water every couple of days.
Do spring onions grow better in water or soil?
Spring onions will grow much quicker in water, and you can expect new growth in just a few days - at any point of the year. However, growing them in this way will normally result in smaller, thinner shoots.
'Growing spring onions in water is possible, however, it's important to remember that you might not achieve spring onions with perfect flavour, and they might not grow as big as you'd expect usual spring onions to grow,' says Steve Chilton, garden expert at LeisureBench.
If you want to grow spring onions similar to the size of those from a supermarket, growing them in soil could be a better option for you. But this will take longer and will take up a lot of space in your vegetable patch.
Ultimately, the choice is yours, as both options work.
Get the Ideal Home Newsletter
Sign up to our newsletter for style and decor inspiration, house makeovers, project advice and more.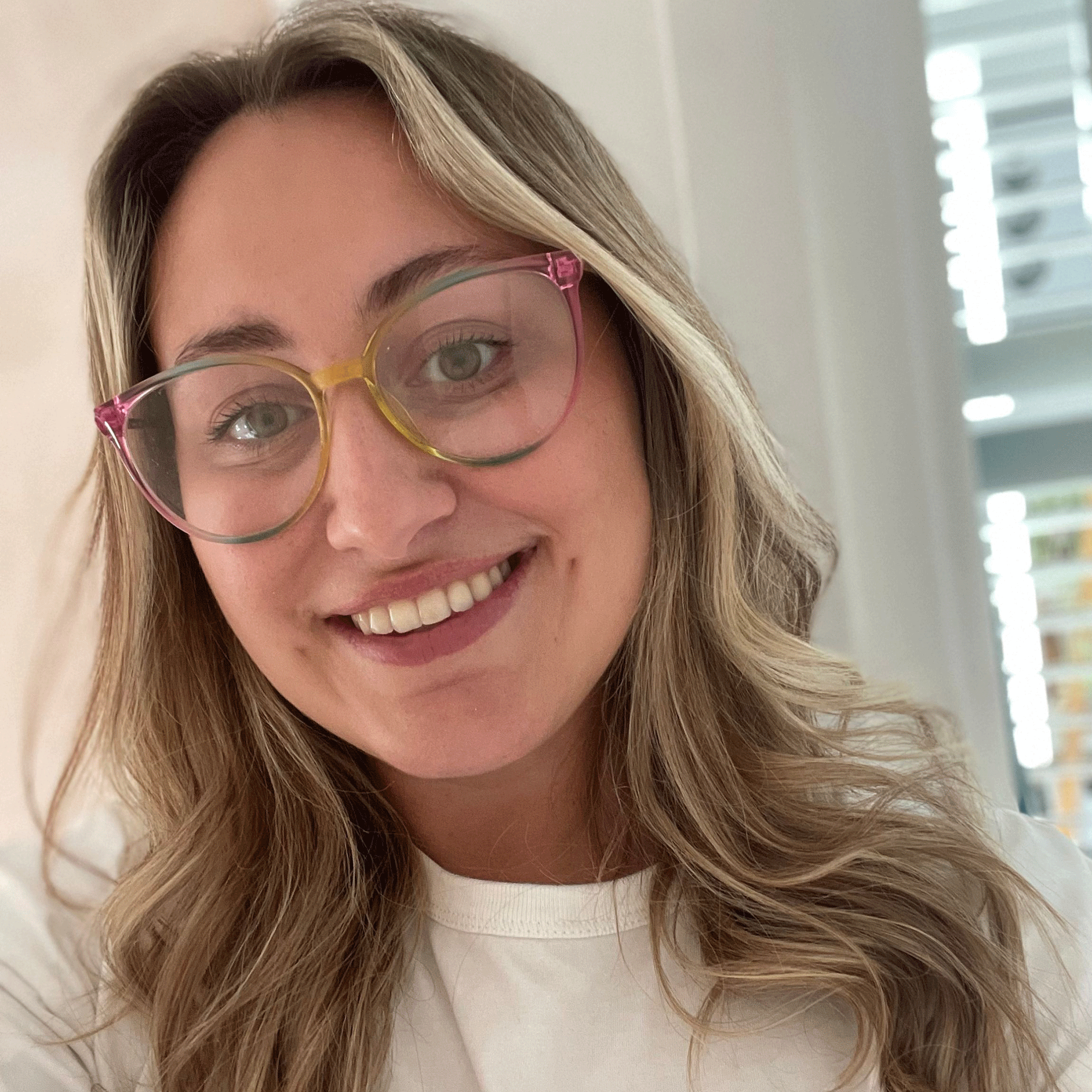 Lauren Bradbury is a freelance writer and major homes enthusiast. She graduated with a Bachelor's degree in English and Creative Writing from the University of Chichester in 2016, before dipping her toe into the world of content writing. After years of agency work, writing everything from real-life stories to holiday round-ups, she decided to take the plunge and become a full-time freelancer in the online magazine world. Since then, she has become a regular contributor for Real Homes and Ideal Home, and become even more obsessed with everything interior and garden related. As a result, she's in the process of transforming her old Victorian terraced house into an eclectic and modern home that hits visitors with personality as soon as they walk through the door.