How to fill your garden with plants for free – clever tricks to make your money go further
Skip expensive garden centre trips with these handy tips for how to fill your garden with plants for free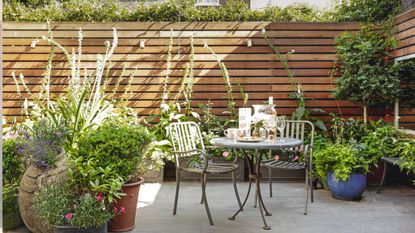 (Image credit: Future)
With money tight for many of us at the moment, given the current cost of living crisis, thinking about what and how we spend is at the forefront of our minds. And just think how quickly a trip to the garden centre or an online plant order or two can soon add up. If you've found yourself wondering how to fill your garden with plants for free, the experts are revealing their top tips to do exactly that.
All this purse-friendly garden idea takes is a little creativity and effort to soon have a garden bursting with blooms and not a penny spent.
How to fill your garden with plants for free
First and foremost, you'll always want to ask permission before attempting any of these tips. Most gardeners will be more than happy to share everything from cuttings and seeds to plants and even advice.
And when it comes to 'replanting any cuttings, plants or seeds you have gained, try to do so in the correct season to achieve the best results. It may also be beneficial to invest in specialist composts to increase your chances of success,' says LeisureBench's garden expert, Steve Chilton.
1. Take cuttings
Taking a cutting of a plant's stem or leaf and then replanting it, 'will create a clone of the original plant,' reveals Steve. While 'one healthy plant could provide you with another ten or more when properly cultivated,' says Calum Maddock at HomeHow.co.uk.
'Fragrant plants like lavender and rosemary are easy to grow and most shrubs will happily grow from cuttings,' according to Myjobquote.co.uk's gardening expert, Fiona Jenkins. 'You can even grow acers from cuttings, saving you lots of money if you want multiple trees.'
For leaf cuttings, you'll need a shallow tray, while stem cuttings may need a deeper pot. Steve also recommends 'using a soil specifically formulated for propagation,' if possible, as this will give the cuttings the best chance to grow.
'When taking the cutting, stems should be cut a few centimetres below where the stem and leaf meet, and need to be immediately placed into its new container,' says Steve. Leaf cuttings, on the other hand, 'can be taken by removing an entire healthy leaf down to the stem with your fingers, and when planting ensure that part of the cut leaf edge is touching the soil.'
Keep your cuttings in moist soil and in a few months you should start to see some growth.
2. Divide existing plants
If you already have some plants in your garden or you have a friend or family member who has a garden overflowing with plants, did you know that dividing them will be a win-win for both of you? According to the RHS, 'dividing perennials regularly will ensure healthy, vigorous plants that will continue to perform year after year'. So, not only will you receive some new plants for free but their plants will thrive too.
Spring flowering plants are best divided in June and August. While summer flowering plants should be divided between March and May to garner the best results.
When the established plant has stopped flowering, you'll want to lift the plant in its entirety out of the ground with a garden fork. Next you'll want to split the root ball. As long as you're gentle and quickly replant the original and water it well, you won't damage it.
You can take your division home with you in a plastic bag but make sure to keep the root ball moist until you go to replant it.
3. Grow plants from leftover vegetables or herbs
Before you throw away any leftover vegetables or herbs, you can use these to create your very own vegetable patch or herb garden. From turning one root of ginger into an endless supply, to growing your favourite vegetables instead of having to rely on the supermarket, you can save yourself some serious money in the long run by growing your own.
Angela Slater, gardening expert at Hayes Garden World recommends a few of her favourite vegetables to grow from scraps.
'The bottom of a stick of celery can be placed in a saucer of water and it will send up new shoots. Once it has established some good top growth, it can be planted in the garden to grow into a new celery stick,' she suggests. 'Carrots can also be grown using this method; just cut off the top.'
Members of the allium family, such as onions, leeks, shallots and garlic can also be regrown from the root base of their bulb or stem. 'Simply take a small section with the roots attached and place it in a shallow dish of water. You will see growth quickly, and these sprouts can be harvested again,' reveals Steve. Or you can plant them in a pot on a sunny windowsill before moving them into the garden.
You can even grow potatoes and sweet potatoes from chunky sections of peel or pieces that have an 'eye' that can then grow into new plants. Just leave the scraps out overnight to dry and plant them with the 'eyes' facing up, like you would with a seed potato.
4. Let existing plants go to seed
'Another easy way to get lots of plants for free is to let them go to seed,' affirms Fiona. 'Flowering plants including cosmos, marigolds, calendula and alliums are self-seeding. So, if you go easy on the deadheading, you'll find they'll naturally provide you with extra plants at no cost.'
'Another easy way to get lots of plants for free is to let them go to seed,' affirms Fiona. 'Flowering plants including cosmos, marigolds, calendula and alliums are self-seeding. So, if you go easy on the deadheading, you'll find they'll naturally provide you with extra plants at no cost.'
5. Join an allotment or local gardening club
Joining an allotment can be a great way to meet like-minded gardeners and get everything from advice to excess seedlings and surplus plants.
'Other members will be able to help you if you are unsure where to start when growing anything, and some clubs may have other benefits such as free magazines or discounts on garden items,' suggests Steve.
6. Set up a swap shop with your neighbours
Setting up a swap shop for plants with your neighbours can be a great way to build knowledge and even friendships.
'One of the best ways to get garden plants for free is to see what is growing well in your friends and neighbour's gardens and ask for cuttings or swaps. Because the weather and soil conditions in a neighbouring garden will tend to be similar to those in your own, plants that are thriving next door are much more likely to grow well in your patch,' says Terry Smithson, Biodiversity Manager at Rolawn.
You can also check to see if there are any gardening societies that you could join, where you can trade cuttings or seeds with fellow gardeners.
7. Search for second hand plants
There are also plenty of websites and forums, such as Gumtree, Facebook Marketplace and Freecycle, where you can swap or find plants for free in your neighbourhood or local area.
Many on the Ideal Home team swear by this method for securing beautiful plants for free. Many of them have even had luck rescuing plants left out on the street or being given away by friends and neighbours. 'The plants sometimes require a little more care as they're often a little neglected when you pick them up secondhand, but with enough patience they can be a short-cut to a free well-established plant,' says Ideal Homes Deputy Digital Editor Rebecca Knight.
'The best example I've seen of this was when my mum rescued an almost dead olive tree abandoned in the shrubs of her new house. Most olive trees that size could set you back upwards of £70, and with a little care and repotting she soon had it thriving again.'
So before you plan an expensive trip to the garden centre see where else you could be looking for some hidden plant gems.
Get the Ideal Home Newsletter
Sign up to our newsletter for style and decor inspiration, house makeovers, project advice and more.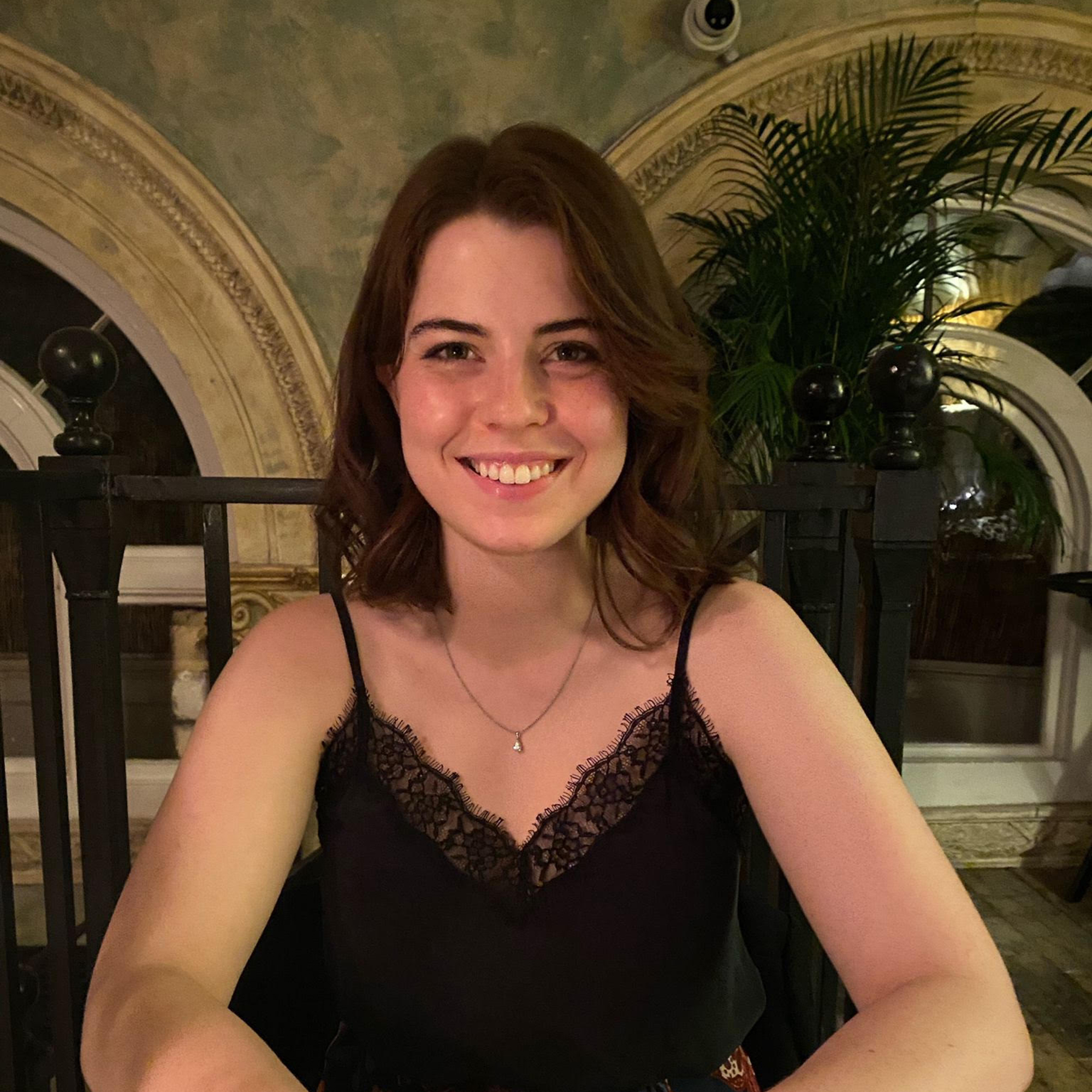 Rebecca Knight has been the Deputy Editor on the Ideal Home Website since 2022. She graduated with a Masters degree in magazine journalism from City, University of London in 2018, before starting her journalism career as a staff writer on women's weekly magazines. She fell into the world of homes and interiors after joining the Ideal Home website team in 2019 as a Digital Writer. In 2020 she moved into position of Homes News Editor working across Homes & Gardens, LivingEtc, Real Homes, Gardeningetc and Ideal Home covering everything from the latest viral cleaning hack to the next big interior trend.