How to grow ginger from shop-bought - 6 steps towards a bountiful plant
Turn your shop-bought ginger into a blossoming ginger plant with our easy how to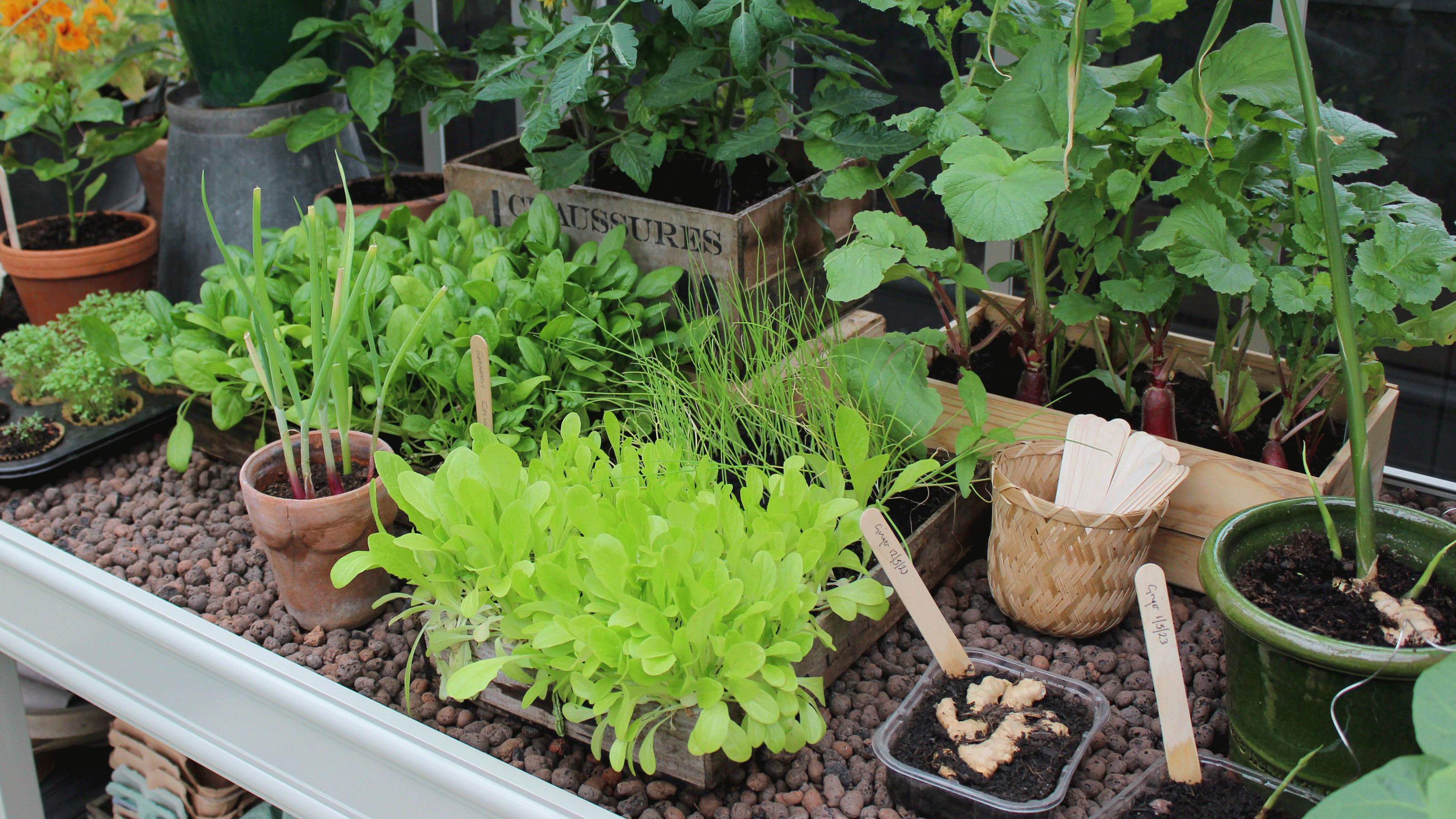 (Image credit: Future / Heather Young)
If ginger is often on your shopping list you could save a small fortune by learning how to grow ginger from shop-bought. We've asked experts for an easy and foolproof method to turn your supermarket-bought ginger into an endless supply.
Whether you've been trying your hand at new blooms this spring and learning how to grow wisteria in pots, or you've branched into the world of veg with growing garlic in pots, home-grown ginger is definitely one to add to your list.
'Many of us may imagine ginger growing in hot and exotic climates, but it's actually totally possible to grow your own at home – even in the sometimes greyer weather of the UK!' says Daniel Carruthers, Grow Your Own Expert, Cultivar Greenhouses.
How to grow ginger from shop-bought
Spring is the optimal time to learn how to grow ginger from shop-bought, as this little vegetable loves warmer temperatures. You'll be able to enjoy a bountiful supply of ginger all summer long by following the steps below.
What you'll need
Daniel Carruthers is a passionate gardener and grow-your-own guru whose love of gardening began over a decade ago when he left his career as a London chef to move to the Welsh countryside and begin a new venture in the greenhouse industry. Fast forward to present day, and Daniel now enjoys many hours in his greenhouse nurturing a wide range of fruit, veg and herbs, from crop to the kitchen. Among his favourite fruit and veg to grow and cook are tomatoes, cucumbers, peppers, and asparagus.
1. Select your ginger root
First, you'll need to choose your ginger root, and it's important that you pick wisely. Ideally, choose a piece that is between 10 and 15cm long, with plenty of 'eyes', or growth buds.
'Buying from an organic shop or a farmers' market is well worth it in this case, as some shop-bought ginger can be steeped in growth inhibitors, which of course will achieve the opposite of the desired effect!' Daniel says.
2. Soak the ginger overnight
You'll get better results if you soak your ginger root in water overnight, or ideally, a period of 24 hours. This will remove any growth inhibitors that have been added, so even if you do buy your ginger from the supermarket, you'll still be able to learn how to grow ginger from shop-bought successfully.
3. Cut your ginger root
Next, cut your ginger root into pieces that are around 3 to 5 cm wide, making sure that each section has an 'eye' on it - remember, these are the growth buds that cover a ginger root.
You'll then need to leave the ginger for around two days so that the cut edges can harden over. Learning how to grow ginger from shop-bought is definitely an exercise in patience! But waiting a couple of days before planting will help you see better results at the end.
4. Pot your ginger
Place your pieces of ginger into potting soil around 3 cm deep, with the healthiest looking 'eyes' facing upwards. 'If you're putting several in the same pot, leave plenty of space between them', says Daniel. 'Ginger likes acidic soil, so adding some coffee grounds is a great tip – as well as keeping it well watered of course.'
This is a great tip if you've been wondering what to do with leftover coffee grounds - anything that can increase the acidity of the soil will help your ginger plant thrive, so it's worth saving your next lot of leftover coffee instead of throwing it away.
5. Give your ginger the right conditions
The ideal place to grow ginger is in a greenhouse, as the plant likes warmer climates. There are some DIY greenhouse ideas you can create easily enough, or a windowsill will still work. This is why spring is the best time to learn how to grow ginger from shop-bought, as the warmer temperatures will help the plant thrive.
Keep your ginger plant well watered, but be wary over overwatering or you'll have to learn how to save an overwatered plant. 1-2 times a week is enough.
6. Wait for harvest
You should start to see leaves sprouting after a couple of weeks, which is a sign that the ginger is growing well under the soil. 'The roots can be harvested after about two months, but the plant will reach maturity in 8-10 months, so wait as long as you can for the best results', says Daniel.
When you're happy with how your ginger is looking, it's time to dig up the roots and enjoy adding your home-grown ginger to your evening dinners. You could even repeat the whole process with your some of your ginger root!
FAQs
Can you grow ginger indoors?
Though ginger is best grown in a greenhouse, you can still grow it in indoors, and it can thrive in the right conditions.
'Ginger needs filtered sunlight, warmth, humidity, and rich, moist soil,' says Calum Maddock, Gardening Expert, HomeHow.co.uk. 'If you can achieve these conditions inside your home, there is no reason why you can't grow ginger indoors. You'll need a large, wide planting container with good drainage.'
Calum recommends using a spritzer on your ginger leaves once they've started sprouting, as this will recreate the humid conditions the plant loves. Water your ginger plant once a week minimum.
How long does it take for a ginger root to sprout?
'As long as you manage to maintain the right conditions, you can expect a sprout to emerge within around 6 – 8 weeks of planting,' says Calum.
How long it takes for you to be able to harvest your ginger does depend on the conditions. If the weather has been hot and sunny, you should be able to start harvesting after a couple of months, but it may take longer if the weather's been off. Your ginger plant will keep fruiting for up 10 months.
Get the Ideal Home Newsletter
Sign up to our newsletter for style and decor inspiration, house makeovers, project advice and more.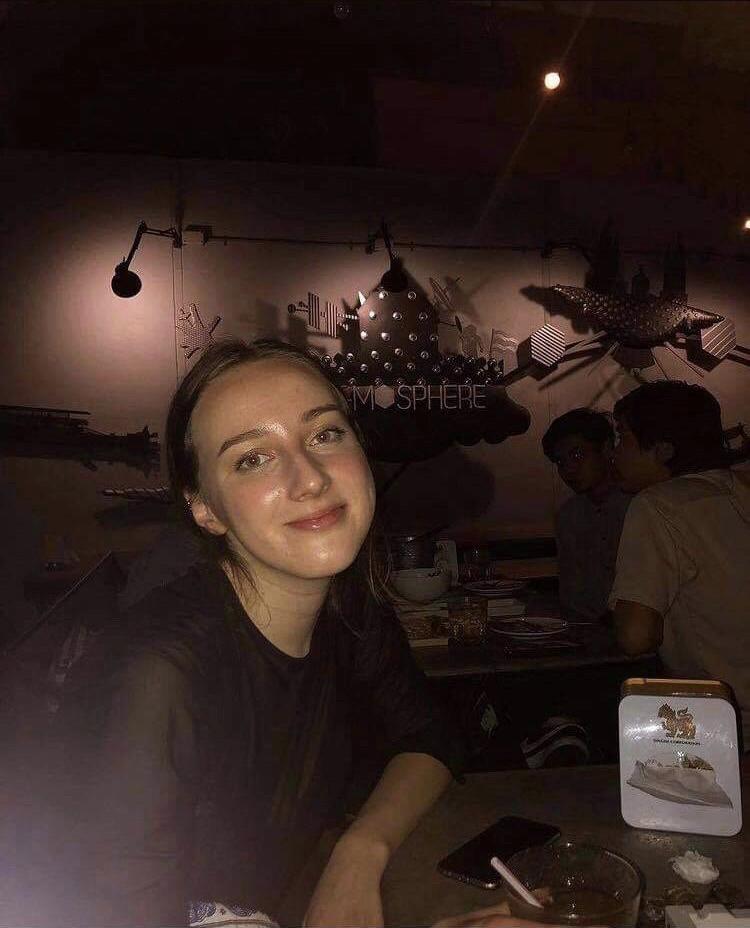 Katie Sims has been writing for Ideal Homes since spring 2022. She qualified from her Master's in Media and Journalism in 2021 and has been writing freelance since. She has worked on Ideal Home's ecommerce team where she researched the best home products on the market, and on the news team, researching the latest trends for feature pieces.