How to deadhead dahlias this October using Monty Don's pro tip
Your dahlias will bloom all autumn long (with a little help from Monty)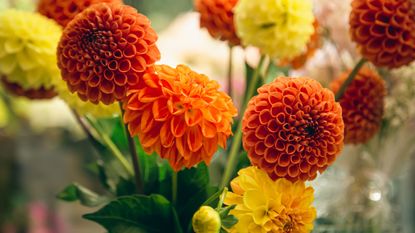 (Image credit: Getty Images)
Learning how to deadhead dahlias is one of those skills every gardener should master, no matter the skill level.
Why? Well, because if you've spent all that time learning how to grow dahlias in pots or garden borders, then it makes good sense to keep them blooming as long as possible.
Deadheading, despite sounding incredibly counterintuitive to this goal, is the best way to do this.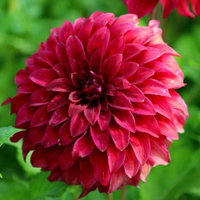 Dahlia 'Spartacus' Senior | from £5.49 at Crocus
With rich and velvety red blooms, this showy dahlia (a favourite at flower shows every year going) always looks absolutely magnificent in a garden border.
One of those flowers that makes it onto everyone's list of garden ideas at some point, dahlias are incredibly popular – and for good reason.
They're easy-to-grow (despite requiring a little TLC every so often), the dahlia plant's dramatic blooms are every bit as covetable as those of a garden rose or peony. And, thanks to its versatility, it works beautifully in most gardens.
Better still, with a little love and help from the one and only Monty Don, it's actually wholly possible to keep your dahlias blooming well into late autumn.
How to deadhead dahlias: Monty Don's expert tips
From teaching us how to take cuttings, to giving us a bumper crop of summer parsley, there's no denying that gardening guru Monty Don has kept us well supplied with his top tips over the years.
It should come as little surprise, then, that he knows exactly how to deadhead dahlias, too.
'Keep deadheading throughout October, particularly the equatorial plants like dahlias,' writes Monty Don in his popular gardening blog. 'This will extend their flowering season and squeeze the last bloom from them.'
Christopher O'Donoghue, one of the co-directors at Gardens Revived, agrees wholeheartedly with this sentiment.
'You should absolutely learn how to deadhead dahlias to boost flowering,' he says, noting that it's one of the easiest ways to keep blooms looking blousy and vibrant. 'It reduces the risk of pests and diseases, improves air circulation around the plant, and prevents seed formation.'
A gardener with over a decade of experience under his belt, Christopher set up Gardens Revived with his brother, Andrew, in 2018 to create a thriving family business. Together, they have worked on residential gardens, listed buildings and gardens, flower shows and large estates with some exceeding 70 acres – many with historical significance.
So, why is the prevention of seed formation a good thing?
'If you allow your dahlias to produce seeds, it diverts energy away from flower production,' explains Christopher, adding that every gardener worth their salt ought to learn how to deadhead dahlias.
'This will reduce the number and quality of future blooms, which is something we definitely don't want – especially as a well-tended dahlia can keep blooming until the first frost.'
Consider us intrigued...
What you will need:
You don't need much to hand when it comes to deadheading dahlias.
As such, all you should have to hand is: a pair of sharp secateurs (try the FELCO Model 2 Secateursfrom Amazon), a bag for your cuttings, and a potassium-rich liquid fertiliser, such as Levington Tomorite Tomato Feed, also from Amazon.
A step-by-step guide:
As you've likely guessed, deadheading is a very easy process.
Here goes...
1. Identify your spent flowers
When it comes to figuring out how to deadhead dahlias, the only real tricky bit is identifying a spent dahlia head from a new dahlia bud – because, trust us, you definitely don't want to be snipping new buds off!

'Spent dahlia flowers can be tricky to differentiate from unopened buds, but the foolproof difference is that when they have finished flowering they become pointed and a cone shape, whereas the unopened buds are rounded,' says Monty Don.
Easy enough.
2. Snip away the spent flowers
Using your secateurs (or a pair of clean, sharp kitchen scissors), take hold of your spent flower, trace down the old stem, and cut it off where it intersects with a leaf.
'Always cut back to the next side shoot, even if it means taking a long stem, as this will stimulate new flowers and avoid ugly spikes of stem,' says Monty Don.
If you deadhead dahlias correctly, you should improve the overall aesthetic of the plant.
'Keep it trimmed down, and keep removing the wilted flowers, and you will have a neat bushy plant,' says Christopher.
3. Give your dahlia some TLC
Dahlias perform best when given a potassium-rich liquid fertiliser, such as tomato feed, once every two weeks – or weekly, if you're growing them in containers.
They are also thirsty plants, so be sure to water yours regularly (especially in hot weather). Just be careful not to wind up with an overwatered plant, as it's one of the very worst watering mistakes you can make!
FAQs
What is the proper way to deadhead dahlias?
Take some time to analyse your dahlias before you begin the process of deadheading, as you need to suss out which flowers are wilting. Once this is done, use your clean secateurs to cut the flower stem as its intersection to a leaf.
Are you supposed to deadhead dahlias?
If you deadhead your dahlia regularly, it will reward you with colourful blooms right up until the very first frost. 'Even if you do not have dahlias then deadhead anything and everything daily,' says Monty Don.
'Nothing else is so effective in keeping summer flowers from lasting as long as possible.'
How do you deadhead dahlias in pots?
Once you've learned how to deadhead dahlias, you will absolutely be able to deadhead dahlias in pots. The process is simple: identify your spent/wilted flowers, follow their stems down to where it meets the main branch of the plant, and cut with a pair of sharp, clean secateurs. Repeat the process until all withered flowers have been removed.
How do you cut dahlias for more blooms?
To keep dahlias blooming, you need to snip away the remains of the spent flower head once the petals have begun wilting/dropping. 'This reduces the risk of diseases and pests, as decaying plant material can attract harmful organisms,' says Christopher.
So, thanks to Monty Don, we can learn how to deadhead dahlias and encourage them to bloom longer and more vibrantly than ever in the process.
That's one way to make those shorter days and darker nights feel a little brighter, eh?
Get the Ideal Home Newsletter
Sign up to our newsletter for style and decor inspiration, house makeovers, project advice and more.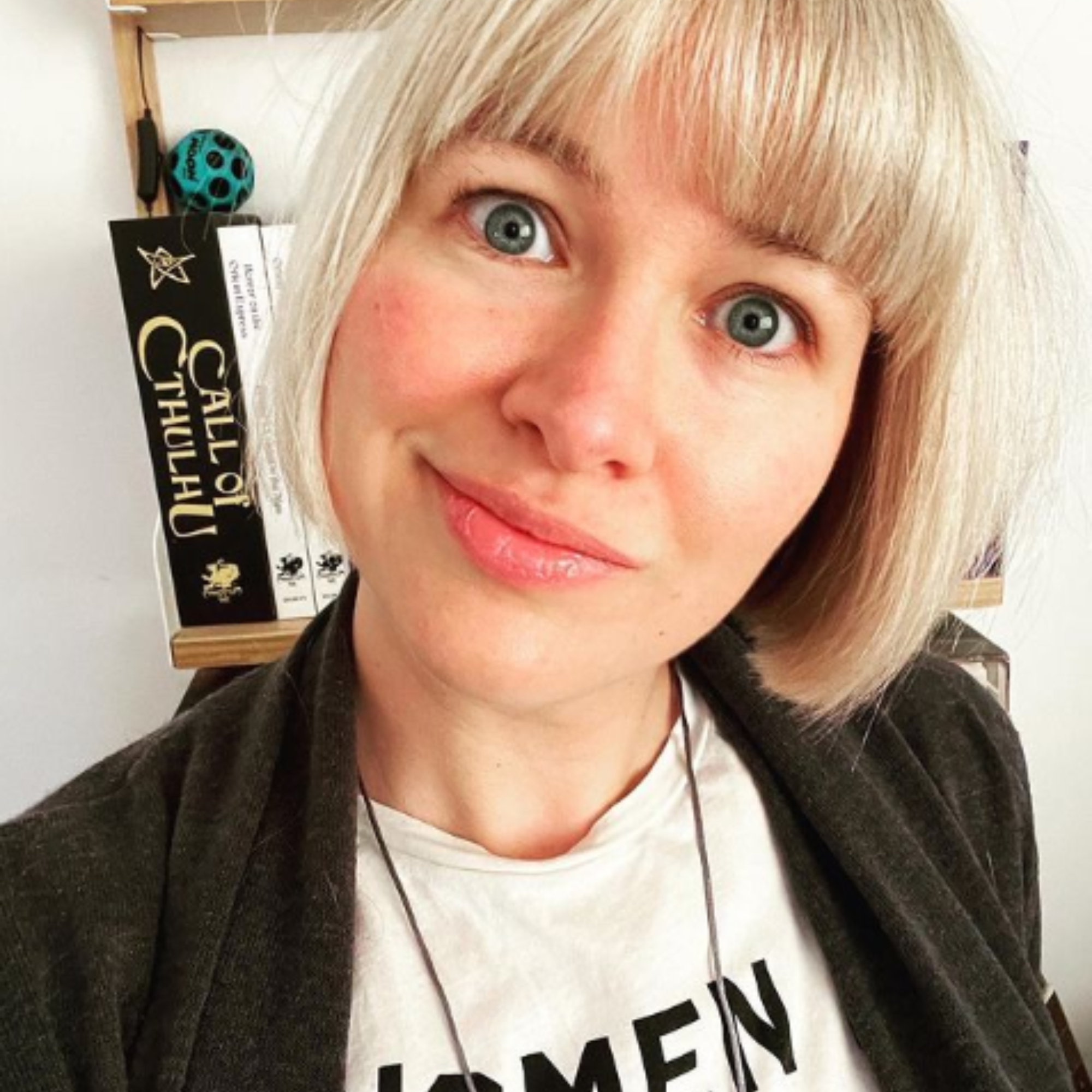 Kayleigh Dray became Ideal Home's Acting Content Editor in the spring of 2023, and is very excited to get to work. She joins the team after a decade-long career working as a journalist and editor across a number of leading lifestyle brands, both in-house and as a freelancer.