Ground source heat pumps - why it's worth considering this heating alternative
An expert guide to everything you need to know about ground source heat pumps, so you can decide if one is right for you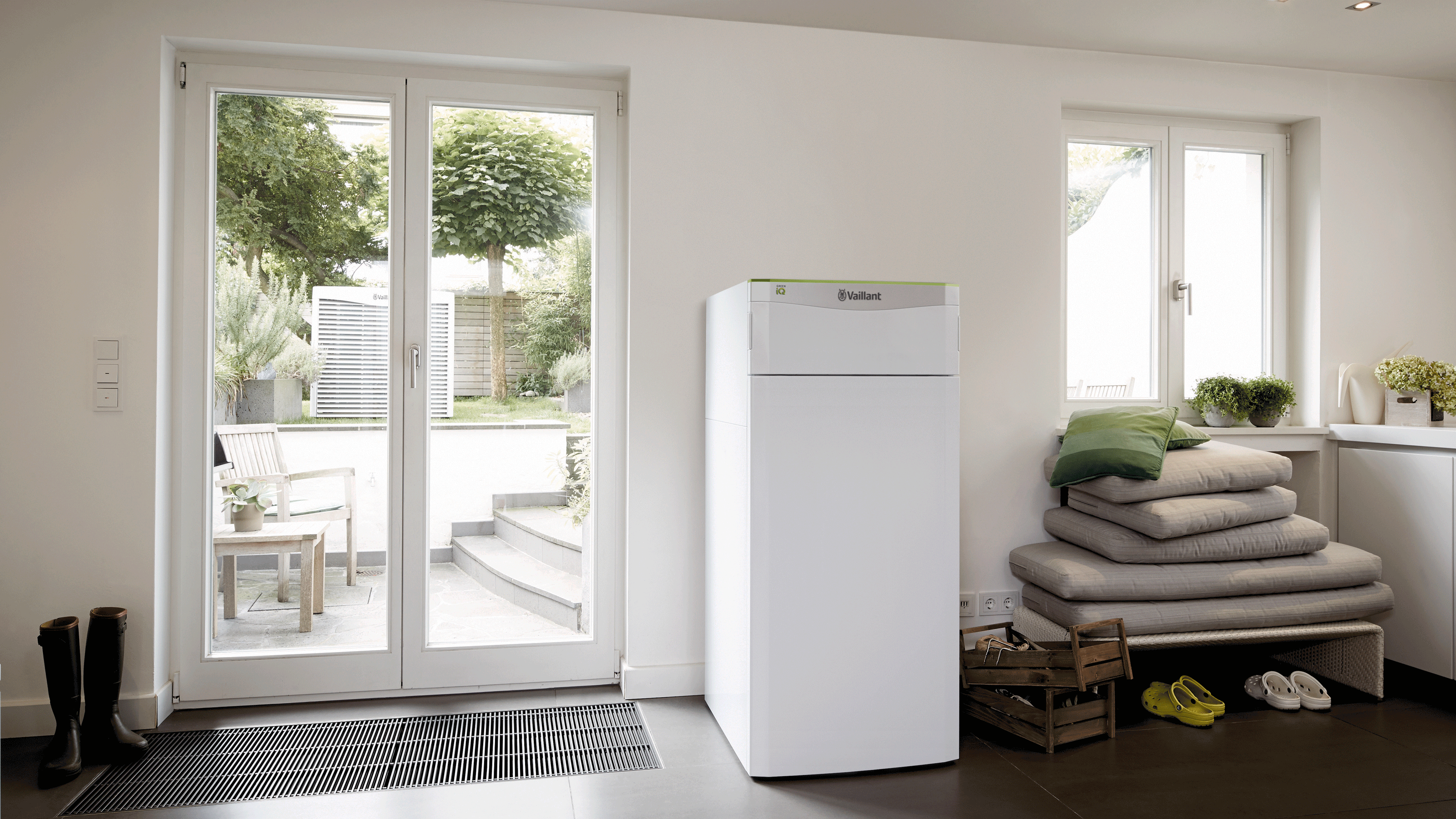 (Image credit: Valliant)
Energy bills are on the rise and with 'cheap deals' becoming tricky, if not impossible to find you could be considering a heat pump. There are two options to choose from, if your looking for efficiency and something discreet a ground source heat pump could be worth exploring.
Heat pumps are designed to be a greener way of heating your home as opposed to a traditional boiler. There are two options to choose from to help lower utility bills: the popular air source heat pump, or the other, less common option a ground source heat pump.
Ground source heat pumps use a system of pipes, buried in the garden, to transfer heat energy from the ground into the home. They're supremely efficient and – once installed – near invisible. But they're not for everyone because of the initial cost and disruption. Can you dig it?
'The main advantage of a ground source heat pump is the efficiency, and they tend to be installed at a larger capacity, so more suited for larger properties with a higher heat demand,' says Kathryn Warren, Associate Director of Ricardo, Energy and Environment business unit, who has a ground source heat pump herself.
'They are more expensive, but will be cheaper to run in the long term,' she adds. "'They require either significant ground works and a large area of garden or land to lay the ground loops, or a much more expensive borehole. There is no visible impact of a ground source heat pump as the unit will be indoors and the only visible element outside when the trenches have been filled in is the manifold cover.'
What is a ground source heat pump?
A series of pipes outdoors collect heat and transfer it indoors. But while an air source heat pump has a visible unit above ground outdoors, a ground source heat pump collects heat using pipes underground. They're much more expensive to install but, once they're there, there's no visible outdoor unit, just an inspection cover in the ground for maintenance.
You also need a unit indoors and an indoor hot water storage tank, so if you have a combi boiler right now, you'll need to find a bit of extra space (like an airing cupboard) for the tank.
How do ground source heat pumps work?
A heat pump works a lot like the technology in a fridge (or an aircon unit), that compresses and expands a refrigerant, to make one place warmer and another cooler.
The important thing to know is that heat pumps are powered with electricity and are very efficient. In fact, they can be more than five times as efficient as a gas boiler.
'Heat pumps can achieve efficiencies of 500% or more, providing 5kW of heat for every 1kW of electricity,' says Lee Hermitage, EMEA Marketing Director for Honeywell Advanced Materials, which makes refrigerants used in heat pumps. 'A new gas boiler operates at about 90% efficiency only, producing less than 1kW of heat per unit of gas.'
This means that your energy bills should be lower, even taking into account the fact that gas is much cheaper than electricity. And because gas is a finite resource (and a fossil fuel), its price is likely to rise further. Meanwhile, electricity prices should be stable and ultimately go down as we get ever better at generating it from sun, wind and waves. So your savings should increase in years to come.
'As ground source heat pumps extract energy from the ground where the temperature is more consistent year-round, they are more efficient than air source heat pumps,' says Mark Wilkins, Technology and Training Director, at Vaillant. 'However, they can be more expensive to install, and some properties will not have the space.'
Vaillant's flexoTHERM is an unusual ground source heat pump that can be adapted to an air or water source heat pump with an additional accessory, the aroCOLLECT.
What types of ground source heat pumps are there?
There are two ways you can lay the pipes that collect heat from the ground. This is what adds to the installation costs.
Ground loop The long pipe that contains refrigerant, to collect heat from the ground, is laid in trenches 1m below the surface. This is disruptive over a large area. If you've always fancied getting behind the wheel of a digger, now's your chance.
Borehole The pipe in installed in a narrow, vertical hole instead, up to 200m deep. This is even more expensive – you need a boring machine (no, really, that's what they're called) – but it takes up less outside space.
What are the advantages of a ground source heat pump?
Very efficient which should allow you to save on energy bills
Even more efficient than an air source heat pump
£6,000 BUS grant to reduce cost
Doesn't take up outdoor space (the outdoor bit is underground)
Long life, long guarantees, low maintenance
Works well with smart controls for consistent room temperatures, not "boom and bust"
Carbon neutral if you use 100% renewable electricity
What are the disadvantages of a ground source heat pump?
Costs much more than an air source heat pump
Costs much more than a gas boiler, even after the £6,000 BUS grant
Requires disruptive digging outdoors
Requires space indoors for a hot water tank (the size of a fridge freezer)
Check whether your pipes and radiators are good enough first
Lower operating temperature than a traditional boiler, so slower to heat the space
How much does a ground source heat pump cost?
The cost of the actual heat pump alone is pretty meaningless without factoring in installation.
'Installing a ground source heat pump can cost between £20,000 and £35,000, as they require significant associated ground works,' says Ben Whittle, Senior Consultant for Low Carbon at Energy Saving Trust.
Take off the £6,000 BUS grant for ground source then, and the bill might be £14,000 to £29,000. This is much more than the cost of a gas boiler. So you'll save on energy bills but the pump would take a really long time to pay for itself.
That said, ground source heat pumps aren't for everyone. They're best suited to rural properties with land. If you are off the gas grid already and rely on deliveries of oil a heat pump would be more convenient. Alternatively, if you have a larger property with larger heating needs, there are larger potential savings to be had.
Basically, if you're building a grand design or renovating a farmhouse, it is worth considering a ground source heat pump installation to future-proof your home against rising costs.
How much does a ground source heat pump cost to run and maintain?
'Warranties for heat pumps vary – five to seven years is typical,' says Ben Whittle. 'Ask your installer for written details of any other maintenance checks you should undertake to ensure everything is working properly.
'Maintenance costs should not be significantly different to a gas boiler and some very basic checks can be done by the homeowner – however, it is worthwhile checking the conditions of the manufacturer to ensure compliance with any warranty terms.'
He adds that energy bills should go down slightly right now. More so if your gas supply can be capped off – removing the need to pay for the gas standing charge.
'Like a gas boiler, we recommend an annual service of your heat pump,' says John Gilham, Group Technical Manager at Green Building Renewables. 'However, heat pumps often require very little maintenance and you can easily expect it to last for 20-30 years.'
Do I need planning permission?
'Ground source heat pumps do not require planning permission,' says Ben Whittle. The installation of a ground source heat pump in a domestic property is considered permitted development. This means you do not need to apply for planning permission to install one.
However, if you live in a listed building or within a conservation area this could be subject to change so you should contact your council to confirm whether there are any local requirements that you need to be aware of.
How much space does a ground source heat pump take up?
There is no outdoor space used as it's all underground. Indoors you need space that's equivalent to a boiler and a hot water storage tank.
'Our ground source heat pump unit is the size of a large, tall fridge,' says Kathryn Warren at Ricardo. 'Next to it is a buffer vessel, which stores water for heating, and to save space the hot water cylinder sits on top. We managed to fit into the space where our oil boiler and hot water cylinder were located previously. The cylinder is well insulated, so heat losses are negligible.'
Before choosing which heat pump to install make sure you have measured up the costs, space and savings to ensure you're getting the best one for your home.
Get the Ideal Home Newsletter
Sign up to our newsletter for style and decor inspiration, house makeovers, project advice and more.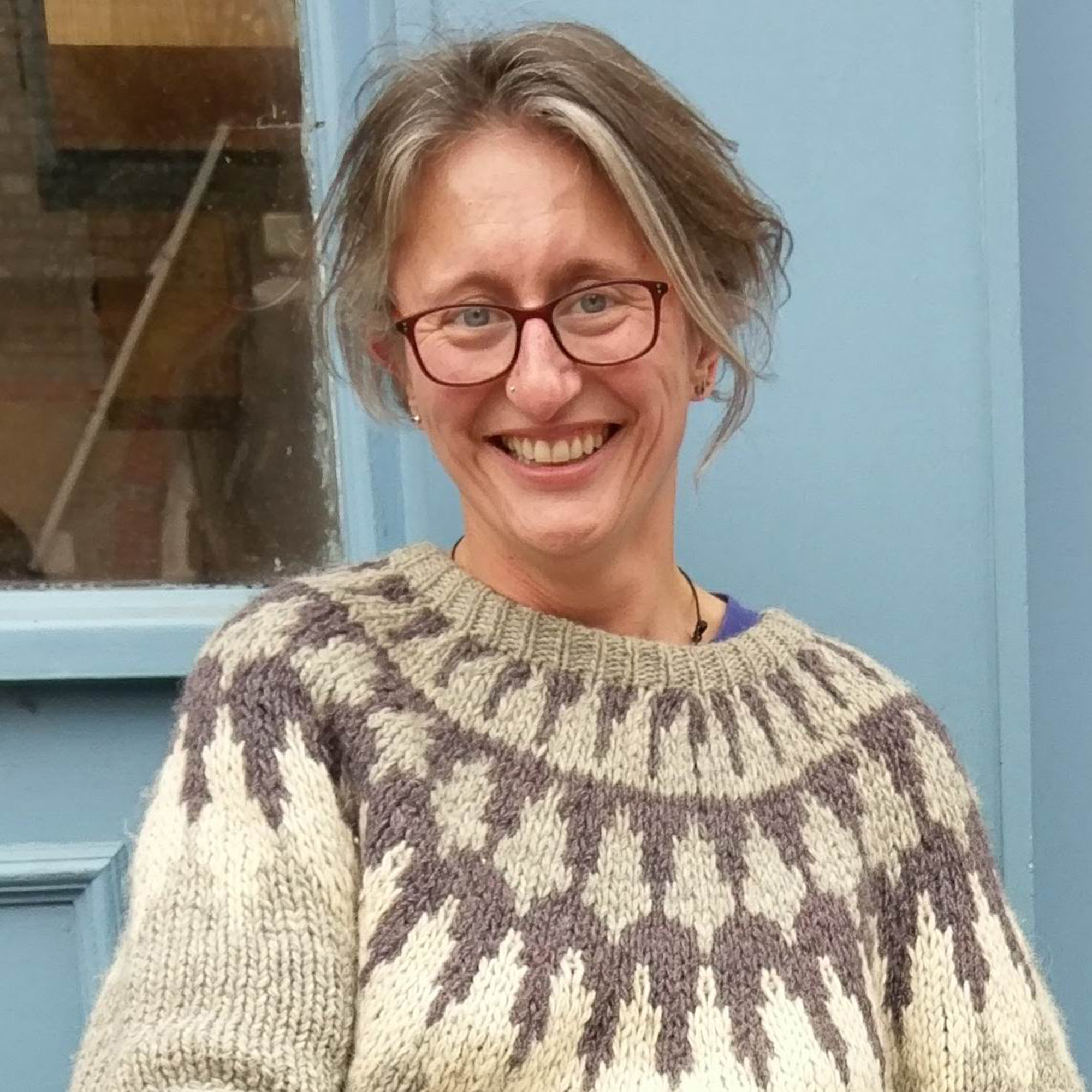 Caramel Quin is an award-winning journalist and professional nerd who tests technology for newspapers, magazines and online. She has written for Ideal Home since 2012. She prides herself on real-world testing and translating geek speak into plain English. Her pet hates are jargon, pointless products and over-complicated instruction manuals.