5 mistakes to avoid when choosing 0% finance to buy a sofa
Looking to purchase a sofa on 0% finance? Make sure you avoid these common mistakes to save hassle and money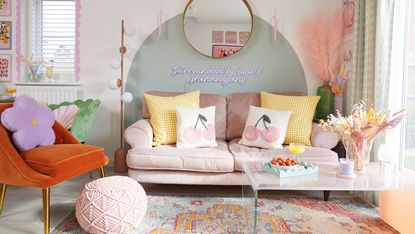 (Image credit: Future PLC / Katie Jane Watson)
When thinking about buying a new sofa, there's a lot to think about. As well as planning how you'll pay for it, you'll also likely be surrounding yourself with all the sofa inspiration you can handle and finding out the best way to measure the space.
A new sofa can make a big impact in your living room aesthetically, but it also takes a toll on your bank balance. You could be paying thousands of pounds to purchase your sofa, depending on the retailer you buy from, the style you go for and how many sofas you need according to your living room size.
The good news is, just like you can get finance for kitchens and beds, for some people, opting for 0% finance when purchasing a new sofa could be a suitable option.
Laura Suter, personal finance expert at investment platform AJ Bell says: 'Buying items on 0% credit is a good way of spreading the cost without incurring any extra fees and usually the cost of the item will be broken down into monthly repayments over a set period.'
If you're considering using this finance option to buy a sofa, make sure you avoid these common mistakes.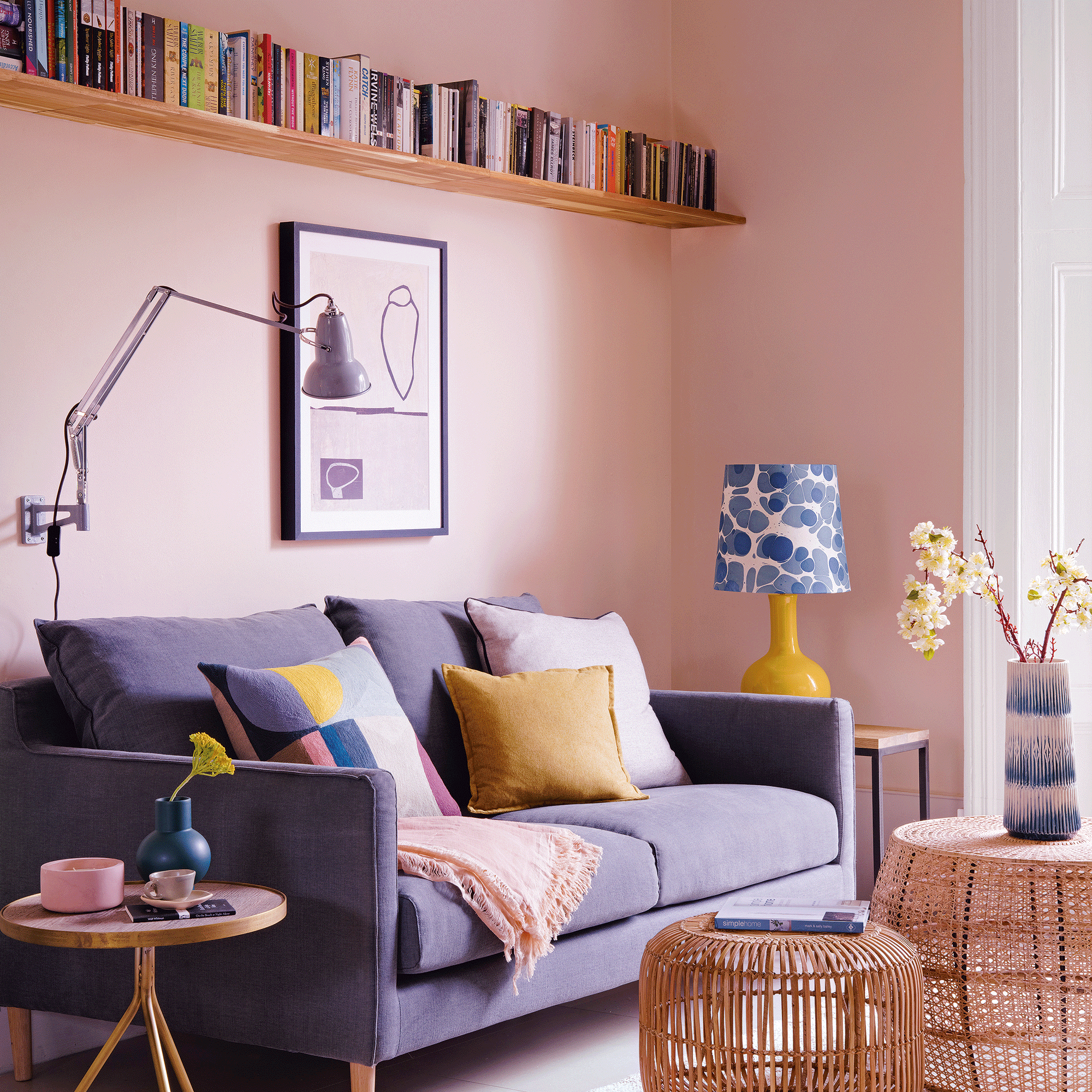 1. Not researching your options
It's important to understand that 0% finance isn't the only option you have when paying for your sofa, and it won't be the right choice for everyone. It ultimately depends on your personal circumstances, for example how much you're willing to spend and how long you need to pay the debt off.
To avoid this error, take time to research your options. One alternative is to pay on a 0% interest credit card. Laura Suter from AJ Bell says: 'This will give you a set period interest fee and you just need to pay off the debt before that period is up. But if you take this route, you'll need to always make sure you make the minimum payments each month and make a note of when any interest-free period ends, so you're not hit by interest charges.'
Other financing options include taking out a personal loan if you need longer to pay off your sofa. You will have to pay interest going this route, but the better your credit score, generally speaking, you could be offered better rates. Personal loans tend to be for one to five years, with some lenders offering up to 10 years. Remember, the longer your loan term, the lower your monthly repayments, but the more interest you will pay overall.
2. Assuming your credit score isn't involved
Just because you're not whacking the cost of your sofa on a credit card, it doesn't mean your credit score doesn't need to be factored in. Retailers that offer 0% finance will check your credit score to to ensure you can afford the monthly repayments.
Futhermore, should you miss any repayments or pay late, this will also affect your credit score and could impact future credit or mortgage applications. Depending on the retailer, you could also risk your sofa being taken back if you don't keep up with your payments.
To avoid this mistake, only opt for 0% finance if you know you can afford the monthly payments required by the retailer. Keeping on top of your repayments can have a positive affect on your credit score, showing you are a reliable person to lend to and you could find you are offered better rates in the future. You can avoid missing a payment by setting up a direct debit so you don't have to remind yourself each month.
When considering 0% finance, also read the small print at each retailer as some state that if you miss a payment, your 0% rate could get dissolved so you will end up paying an extortionate rate on your purchase.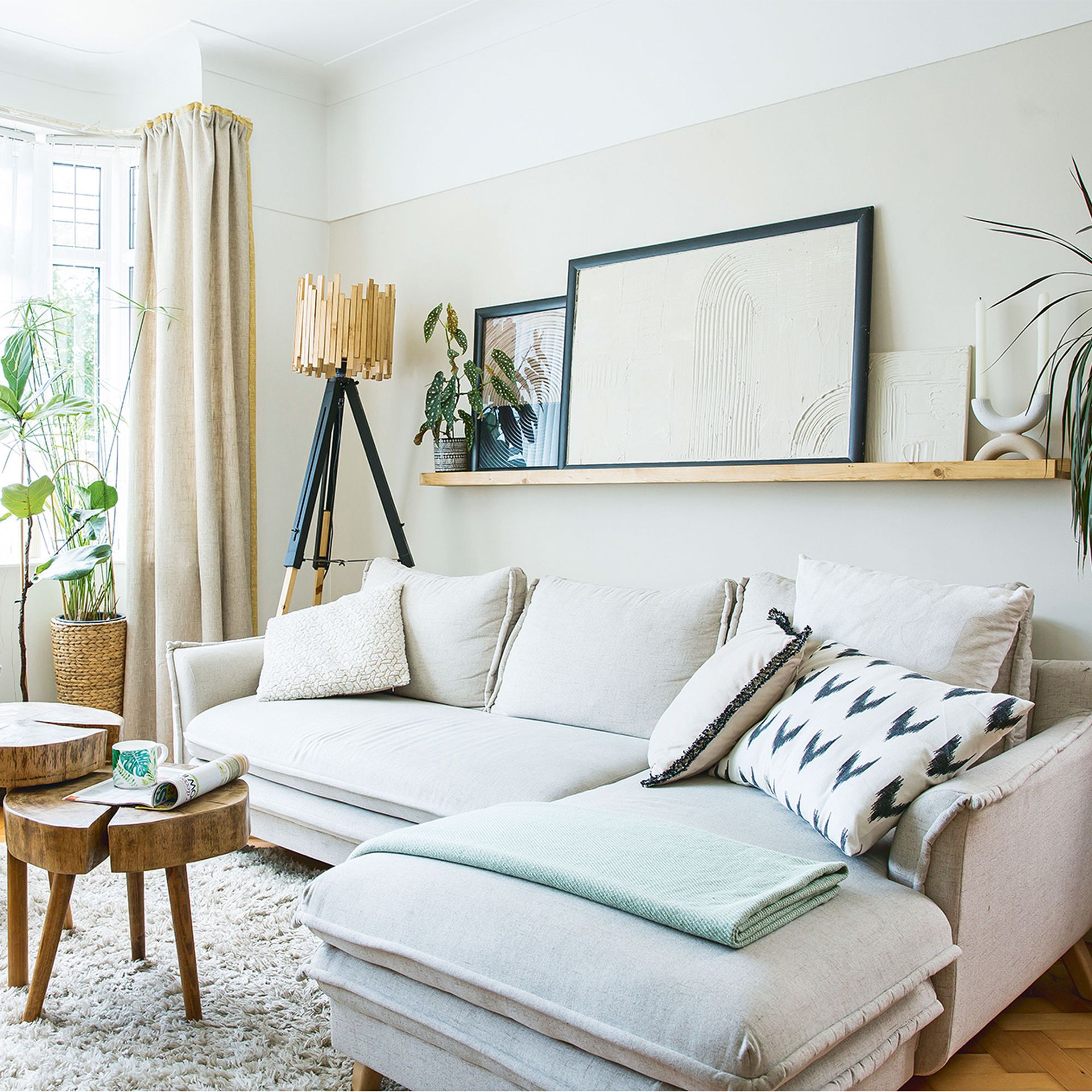 3. Betting on getting the headline 0% period
Another common mistake is reading the retailer's 0% finance for 24 months offer, for example, and thinking you will be offered the full 24 months. Laura Suter from AJ Bell explains: 'You're not promised the headline interest rate on offer from finance or credit card companies, and those with poor credit ratings will usually be given higher interest rates or shorter interest-free periods, or may be declined altogether. What's more, lots of applications for credit or approved credit agreements can have a negative impact on your credit record, so be aware of that.'
To maximise your chances of getting the best rates for the longest time, always check your credit history beforehand. You can check yourself online using Experian or Clear Score.
4. Temptation to go over your budget
0% finance is a good option for some, but remember it's also a clever marketing ploy. When you're getting a feel for a sofa and you see the price, some retailers show the full price as well as the monthly payment price options if you were to get 0% finance. That monthly price looks a lot smaller and manageable, so you might be tempted to commit to paying it off for longer and paying more overall.
To avoid this error, set yourself a strict budget before you start shopping and stick to it. When you're out shopping, look at the overall price before you sit down and test out its comfortability. If it fits your budget, then have a seat and go from there. If it's over budget, move on.
5. Giving in to costly add-ons
When you go for a 0% finance deal, you will notice that many retailers will try to throw in add-ons or extras, such as insurance. Laura Suter from AJ Bell warns: 'You should also be wary of the retailer trying to sell you add-ons or insurances as part of the financing deal, which are often expensive and you might not need.'
Being strict and savvy with your budget will help you avoid falling into this trap. Know, before you walk into the retailer, that you only want to leave with your sofa and whatever else you factored into your budget.
It's also a good idea to make a note of what insurance policies you already have that might also cover your new sofa. Contents insurance (which covers personal possessions within your home) covers furniture such as sofas. This insurance doesn't cover accidental damage, but you might get that within your home insurance policy so it's worth reading through that first (this can differ per policy).
If this isn't the case, check how much extra it costs to have accidental damage as an add-on to your home insurance, as it might work out cheaper than getting cover through your sofa retailer.
Get the Ideal Home Newsletter
Sign up to our newsletter for style and decor inspiration, house makeovers, project advice and more.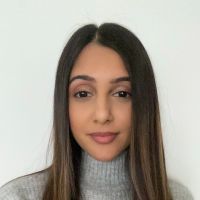 Staff Writer at our sister site TheMoneyEdit.com
Vaishali graduated in journalism from Leeds University. She has gained experience writing local stories around Leeds and Leicester, which includes writing for a university publication and Leicester Mercury. She has also done some marketing and copywriting for businesses. When she is not writing about personal finance, Vaishali likes to travel and she's a foodie.