A guide to kitchen heating
Although the kitchen is warmer than most rooms in the house, you'll still want to keep it heated in winter, and luckily there are a number of options available to you.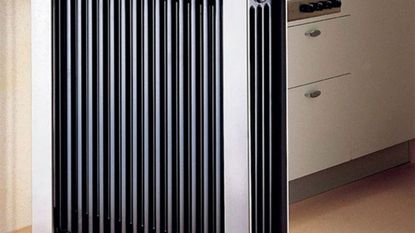 (Image credit: TBC)
Even though the kitchen heats up considerably when you are cooking, you still need an effective heating system for the cold winter months. There are various options ranging from 'invisible' underfloor heating or striking radiators that create a focal point, to a range cooker that can heat your radiators and hot water as well as being a culinary workhorse.
Wet systems use a boiler to heat water that is then circulated along piping into radiators or through pipes hidden under the floor. Modern boilers are becoming smaller and more efficient – some wall-mounted boilers can fit inconspicuously inside a kitchen cupboard. Combination boilers heat cold water directly from the mains when you turn the tap on, so you don't need a hot-water storage cylinder or cold-water tank in your loft.
Faced with so many options, think about your needs, your wants, your budget, and the available space, and consult a qualified plumber for advice on the technical requirements.
Radiators
Radiators are now available in a wide range of materials, colours, shapes and sizes to suit the style and architecture of your kitchen. There are classic, cast-iron column radiators, industrial, low-level tubes and neat chrome rails to keep your tea towels dry. Glass panel heaters are sleek and produce an even heat by fusing a transparent electrical element between two sheets of glass. Remember, you don't have to replace your entire heating system to update your design. Just changing one of your existing radiators will have considerable impact on the room.
If you do not have a gas supply, look out for dual-fuel radiators and convectors or electric-only models. For less obvious heating or to free up wall space, try plinth heaters that fit into the base of kitchen units.
Finally, before making a purchase, make sure you know exactly what size of radiator you'll need to adequately heat your room. Talk to a qualified plumber or heating installer or visit www.bisque.co.uk/heatloss for a free online calculation.
Available in 1,000 colours plus chrome, Bisque's radiator is perfect for drying tea towels.
A chic modern radiator from B&Q offers clean lines and a shapely wood veneer cover that comes in natural oak, beech or maple.
Designed specifically for the kitchen, Myson's Petite will keep your tea towels dry at all times and works independently of your central heating system. Available in curved or straight versions and finished in chrome (shown) or brushed nickel.
Chic and contemporary, the Pure Heat panel from Radiating Style is made from ceramic with the option of built-in accent lighting. The radiator runs on gas, electricity or dual fuel.
Free up kitchen walls by installing a Space Saver fan-assisted plinth heater from Smith's Environmental Products. This radiator is available in a range of sizes and is easy to install as part of a standard central heating system, it can also be controlled by a themostat.
Maximise space in the kitchen by using a Purmo column radiator as a breakfast bar. Available in a range of colours and sizes, this steel radiator is suitable for all kitchen styles.
Underfloor Heating
With technical advances and many competitive products on the market, underfloor heating offers many advantages. Almost invisible and with no radiators, it enables you to make the most of your space – a definite plus in compact kitchens. Also, having a general overall heat emanating from the floor creates an even temperature.
There are two types of underfloor heating: wet systems, which circulate hot water through a series of pipes, and an electric version, whereby a heating mat is laid on the floor and covered with a self-levelling compound.
Underfloor heating systems are suitable for most floor finishes, including ceramic tiles, wood, laminate and some carpets. Look out for programmable thermostats so you can control floor temperatures from room to room. Heating up times vary from one hour for thin ceramic tiles on a timber floor to several hours for thick tiles on concrete, although the floor will act as a storage radiator.
Begin by getting advice from the Underfloor Heating Manufacturers' Association at www.uhma.org.uk and shop around for quotes.
European Heritage offers an electric underfloor heating system.
The OneZone warm water underfloor heating pack from Nu-Heat integrates with existing radiator systems.
Neoheat's energy-saving electric underfloor heating is easy enough for a DIY enthusiast to install.
Range-Heated Rooms
Choosing a range cooker isn't just about looks and budget, it's also about selecting the right type of fuel for your cooking habits and household. Some models can provide all your central heating and domestic hot water needs, and most offer a choice of fuel options, including bottled liquid petroleum gas, which is ideal if you live in a remote area.
Look out for appliances featuring multi-channel programmers that allow cooking, heating and hot water functions to be run independently and timer controlled. If you are after a cast-iron range, you'll need a chimney or flue and a site survey.
Whatever range you choose, it should be installed by a qualified engineer: OFTEC for oil, CORGI for gas and HETAS for solid fuel, and it should be serviced once or twice a year.
For a really traditional option, try the Woodfired cooker from Esse. It can heat several radiators at once.
The Rayburn 800 series by Aga can provide all the heating and hot water for a busy household. The oil-fired model comes in six colours and the largest can heat more than 20 radiators. The boiler and cooker run independently and are controlled by a timer.
Waterford Stanley's Brandon range cooker can heat from 12 to 20 radiators as well as offering hot water and cooking functions. In a variety of sizes and enamel colours, the Brandon will run on gas, oil or solid fuel and works with underfloor heating.
Things to Consider
Here are some points to consider when comparing different heating options:
Radiators
• Appliances such as fridges also give off heat, so make sure you calculate the heat required for the size of your kitchen carefully. Ask for a thermostatic valve to fine-tune the temperature
• Chrome radiators are popular as they look smart, but give out 20% less heat on average
Range cookers
•If you go for a range cooker, installation costs are likely to increase its price. Factors that will influence these costs include the nature of the property, whether a flue needs to be installed, and if so, what type. It's worth shopping around for quotes to get the best deal.
•The number of radiators a range cooker will power is dependent on the boiler output of the model you choose. Take advice from a qualified plumber to select the right model for your home's heating needs.
Underfloor heating
• Thermostatically-controlled systems ensure that no energy is wasted. Thermostats also allow you to control the temperature of each individual room, while some can also be pre-programmed for the times you want it on.
• Essentially, underfloor heating turns your whole floor into one large radiator. This means you need a lower temperature to heat a large area comfortably as the hot air permeating from the floor rises up. Far less energy is required to heat a house in this way, which in turn reduces your energy bill.
• If you are thinking of having underfloor heating installed through your entire house, you will probably get a better deal on the cost if you have the whole job done at once, rather than installing one small area at a time.
Get the Ideal Home Newsletter
Sign up to our newsletter for style and decor inspiration, house makeovers, project advice and more.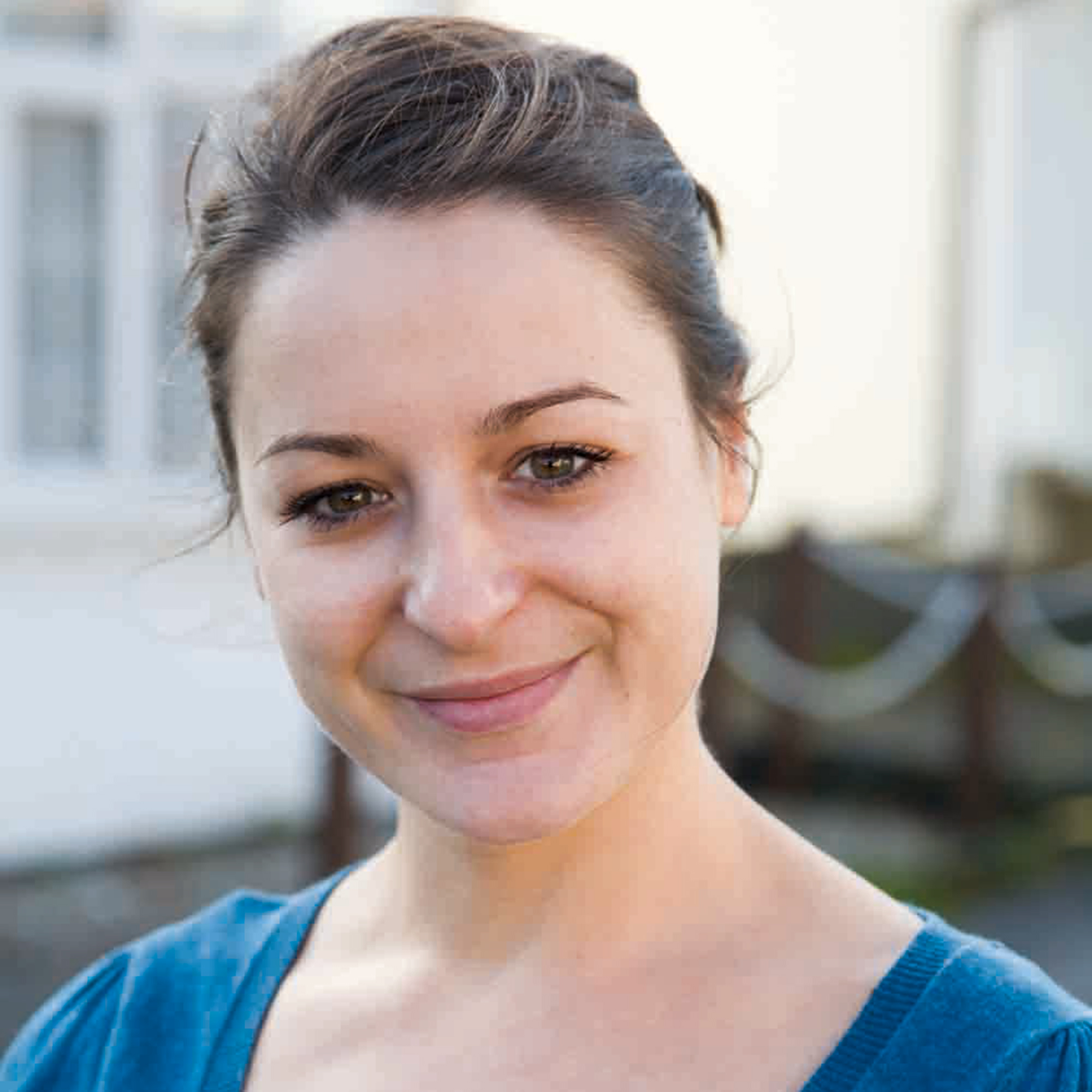 Ginevra Benedetti has been the Deputy Editor of Ideal Home magazine since 2021. With a career in magazines spanning nearly twenty years, she has worked for the majority of the UK's interiors magazines, both as staff and as a freelancer. She first joined the Ideal Home team in 2011, initially as the Deputy Decorating Editor and has never left! She currently oversees the publication of the brand's magazine each month, from planning through to publication, editing, writing or commissioning the majority of the content.