29 country kitchen ideas to add authenticity and charm to the heart of your home
Give the heart of your home a taste of rural life with our top country kitchen ideas
(Image credit: Olive & Barr )
Kitchens are perhaps the most important space in a home since it's where we gather, eat and entertain and country kitchen ideas embody these 'heart of the home' aspects more than any other interior style.
No matter whether you live in a rural home or are in an urban location, you can still include country kitchen ideas to invoke rural charm. In fact with the enduring cottage core and farmhouse trend, country-style kitchens have never been so popular. Shaker kitchen ideas and healthily stocked rustic pantry ideas might be filling our Instagram and TikTok feeds, but country kitchens are a timeless style that always looks good.
'When it comes to a country kitchen, the colour palette you use plays a crucial part in capturing that rustic charm, warmth and inviting ambience that is so synonymous with country kitchen,' says Anna Hill, brand director and colour consultant at Fenwick & Tilbrook.
'The country kitchen often leans towards warm and earthy hues, such as soft yellows, warm whites, beiges and warm greys. These colours evoke a sense of comfort and nostalgia, reminiscent of the natural landscape and agricultural surroundings of the country home. Taking inspiration from nature, soft and muted greens and blues also suit the aesthetic well, bringing in the colours of the rolling fields and skies, whilst adding a refreshing feel to the space.'
Knowing what is integral to country kitchen decor will help you inject elements into your own space. The latest looks are all about taking the relaxed vibe of country style, but adding a modern spin. Think brass accents, fluted details, lustred glass, wrap-around islands and earthy colours – from olive to orange, green to blue.
Country kitchen ideas for an authentic look
'A country kitchen, otherwise known as a farmhouse kitchen or rustic kitchen is a design style that draws inspiration from traditional rural settings,' says Al Bruce, founder of Olive & Barr.
The look draws heavily on beautiful materials, and neutral finishes, creating that soothing country vibe. We've rounded up the very best ways to achieve the look pairing our years of expertise with kitchen experts from across the UK.
1. Make the most of charming beams
There's nothing more delightful than unearthing original beams in a property – they can be hidden underneath a false ceiling, so if you've recently moved into an old home have a peek and see if you have some.
They give a lovely warmth to a country kitchen scheme and add that authentic element that can't be beaten. If you don't have any there is always the option to fake the look with reclaimed timber as a decorative ceiling flourish.
2. Use a painted splash back
Love the idea of a coloured splash back but don't want the mess of tiling? Consider painting one instead in a lovely earthy country shade that literally brings the outside in.
'Taking inspiration from nature, soft and muted greens and blues suit the aesthetic well, bringing in the colours of the rolling fields and skies, whilst adding a refreshing feel to the space,' says Anna Hill, brand director and colour consultant at Fenwick & Tilbrook.
3. Add texture with tactile materials
One of the best country kitchen ideas is to mix your materials. Lot's of lovely tactile textures like wood, metal and earthenware will all help to bring that country look in to your kitchen.
Vintage pieces like side tables and consoles will fit perfectly, pop up open shelving but use antique fixtures instead of new. Brass is a great option for taps and lighting too.
4. Source antique pieces
If your country kitchen is perfectly formed yet small, then use a mirror to bounce the light around – though not a standard 'clear glass' style mirror, it needs to have a country charm, as Elizabeth Sherwin, creative director, Naked Kitchens explains: 'Country style kitchens are no doubt here to stay with their timeless design. A fool-proof way to create this look is to incorporate an aged mirror for an element of texture and patina.'
'This not only looks the part, but also reflects the garden's soft natural light from behind the Aga, creating the illusion of a bigger space – ideal for a smaller kitchen. Finish the look by adding shelves with corbels and wooden accents to create the ultimate cosy, farmhouse feel.'
5. Team old and new elements
What's great about this idea is that you can take the best elements to use together – the beauty of bespoke cabinetry and aged brass wall lights teamed with high end quality finishes.
'Mixing old and new is a great way to bring the charm of the countryside into your kitchen scheme,' says Al Bruce, founder of Olive & Barr. 'Combining traditional elements such as a classic Aga stove, a staple in many farmhouse kitchens with a heritage colour palette and crisp white worktops allows for a modern scheme that feels both timeless and functional.'
6. Add in some pattern
Country kitchen style works brilliantly with pattern – both ditsy florals or big blousy blooms will work well, use them in your kitchen window treatment ideas on blinds and curtains for a burst of colour.
Alternatively, kitchen wallpaper ideas are having a moment and can be a bold way to add colour and pattern to a country kitchen. Add in a trio of decorative coloured glass pendants that tie in with your chosen prints for cohesion, there's no need to be dull in a country kitchen, in fact, embrace it all!
7. Opt for rustic looking appliances
On a budget or living in a rented home? Then create the country kitchen feel with your kitchen appliances or accessories. Seek out a retro-style stove top kettle, alternatively for an electric kettle we love this De'Longi Vintage iconica kettle from John Lewis.
'Moving beyond the structural elements of a kitchen, the importance of thoughtful accessory selection cannot be overstated,' advises Mara Rypacek Miller, managing director, Industville. 'This includes everything from jugs to lighting, each of which contributes to the overall ambiance and functionality of the space.
'Consider handcrafted quality pendant lights over the kitchen island for a modern look, or a vintage-inspired wall lights for a touch of old-world charm. High-quality metal or glass fixtures can add a layer of sophistication and style to the space.'
Mara Rypacek Miller founded Industville over a decade ago. A natural entrepreneur as well as designer, Industville was born to fill a gap in the market for unique industrial vintage reproduction lighting and furniture.
8. Choose the right style flooring
Flooring is a key aspect when it comes to designing your country kitchen, and it's best to look at options early in the process according to Jemma Dayman, hard flooring buyer at Carpetright.
'Muted wood flooring works incredibly well in creating a chic but rustic look. Consider a wood pattern such as chevron, for more of a feature floor. This can work particularly well when paired with units with a simple design. Other flooring options such as luxury vinyl, vinyl or suitable-for-kitchen laminate, will emulate more expensive flooring styles working to more modest budgets.
Comfortable underfoot and easy to care for, they're highly durable options to consider when creating a charming look that will remain on trend for years to come.'
9. Pop in a pantry
As well as natural elements you can add there's also those key pieces like a larder or pantry that most definitely invoke the country kitchen style.
'A larder is an integral part of any country kitchen,' says Lauren Gilbethorpe, founder of Lauren Gilbethorpe Interiors. 'Sliding doors are a practical solution and wicker baskets provide useful storage for spices, and other small items.'
10. Opt for a range cooker
There are a number of hallmarks to country kitchen ideas from Shaker style cabinetry, Belfast sinks and slate or stone floors. But there's one which says country perhaps more than any other – the range cooker.
There's a style, colour and size for every space, even half-sized options to fit neatly in tiny kitchens. Plus, there's all range of fuel options out there. There are electric versions, gas, oil and traditional wood burners. Make sure you work out running costs before committing to a cooker.
11. Tile the walls
'If you're longing to implement the country kitchen decor trend through your surfaces, tiles are ideal,' says Amanda from CTD Tiles. 'Characterful tiles are a great interior choice for those creating the dream rural look.'
Wall tiles and splashbacks are the perfect place to have a little fun. For a classic touch, look to encaustic tiles, and for countryfied modern kitchen ideas use glazed tiles. Colourways are fully dependent on the rest of your space, but think muted shades for traditional looks and brighter colours or white for a more contemporary finish.
12. Add in wooden details
'Timber tends to work best in a country scheme,' notes Graeme Smith, Head of Retail and Commercial Design, Life Kitchens. 'Their simple, pared-back textures echo the outdoors and reflect the rural surrounding a country kitchen might typically have.'
In a farmhouse kitchen, you may be blessed with wooden ceiling beams as well as wooden cabinets and worktops, and a classic farmhouse table. You don't have to go for full-on swathes of wood to achieve country kitchen ideas, though. When working out how to design a kitchen, look to the details to include wooden elements.
'The tactile aesthetic of natural wood works well on anything from cabinetry and furniture to flooring, either painted or stained to reflect its natural beauty.'
13. Work with your space
Country homes often have quirky, slightly uneven rooms, so can require a little more planning than a modern house. Rather trying to squeeze in all of your country kitchen ideas, make the most of the space that you do have.
Think creatively - instead of a large farmhouse kitchen table, perhaps you can squeeze in petite corner banquette seating instead. Bespoke is an ideal way to go if you have the budget, as you'll be able to utilise every nook and cranny.
14. Keep it light and bright
All too often people think of country kitchen decor as being dark and pokey. While some tiny cottage with limited windows can suffer from a lack of light, this isn't an issue with the style at large.
Keep country style kitchens light and bright by using the same tips and tricks you would when working out how to make a small kitchen look bigger. Windows are key, and make sure you've really planned out your lighting so there aren't any shadowy corners when the sun goes down. Choose paler tones for the cabinetry, and a white ceiling will help the space seem brighter. Finally, glazed or mirrored surfaces like tiles or hardware will help bounce light around.
15. Use wood on your surfaces
'A classic look for timeless style, country kitchens continue to remain popular with homeowners,' says Alex Main, Director, The Main Company. 'When designing country kitchen ideas, we would always recommend using wood on the worktops.'
'Recycled timber shelving or wagon board worktops for example are a great way to add individuality, whilst ensuring the space remains functional and in keeping with the country rustic kitchen ideas aesthetic. Pair wooden worktops with mixed materials such as copper or stainless steel to help give country kitchens a contemporary update.'
16. Utilise architectural features
'Country kitchens respect the architecture and heritage of the property,' notes Richard Moore, Design Director, Martin Moore.
'Kitchen layouts should be designed to not only accommodate the property's features but also to celebrate them - creating focal points such as siting an impressive range cooker within an existing chimney breast.'
17. Try a pastel palette
The colours of nature are intrinsically linked with country kitchen decor. For a modern approach to rural kitchen colour schemes, head to pretty but muted pastels.
'Look to the outside for inspiration in your colour palette - pale blues and greens, calming yellows' suggests Melissa Klink, Creative Director, Harvey Jones. 'Country kitchen ideas usually have pattern play going on and you can add to this with painted cabinetry, shelving, artwork and small decorative items all in various colours to give an overall palette.'
You don't have to stick to just one colour, either. 'Mixing-and-matching colour and finish creates an eclectic lived-in atmosphere needed for a rustic scheme,' points out Graeme from Life Kitchens.
18. Lead onto a boot room
'Often in country-style kitchens, we add additional living spaces such as boot rooms, walk-in pantries and utility rooms,' says Keith Myers, Designer, The Myers Touch. 'These can match or contrast to the style in the main country kitchen to ensure the space remains clutter-free, clean and fully functional.
Boot and utility room ideas go hand in hand with country kitchen decor. After all, if you were living the full country life experience you'd need somewhere to dump your muddy wellies, get the lead off your pup and bring freshly cut flowers from the garden. That's our dream, anyway!
19. Add an oversized island
Classic farmhouse kitchens traditionally would have a large island in the centre. This space would be large enough for preparing all the food from scratch, as well as acting as a place to gather.
Take inspiration from this style and insert the largest kitchen island ideas your space can comfortably fit. Remember that you should try and leave one metre walkway on at least two sides of an island for ease of movement.
For an extra dose of country kitchen decor, choose a thick granite or marble top, and a built-in wooden butcher's block.
20. Add interest to natural materials
Natural materials are at the front and centre of country kitchen ideas. However, you don't have to stick with exactly what nature offers you. Take note of kitchen trends, but with rural style in mind.
Timber cabinetry can show off its natural beauty just as well but with added interest through colours. Look to stains which don't cover up the pretty natural imperfections and permutations. Try using a couple of different colours across the cabinetry - tiled splashbacks are a great way to link them together.
21. Choose classic flooring
There are a few main country kitchen flooring ideas, but the classic stone and stone effect tiles are always a winner.
Make sure to consider the sizing of the tiles and the grouting, not just the appearance of the stone. 'Contrary to belief we often find a larger tile can work well at giving the illusion of a larger space in smaller kitchen,' says Isabel Fernandez, Director, Quorn Stone. 'A smaller tile results in lots of grout joints which can enclose the space and detract the eye from the tile.'
'We often suggest a 900 x 600 tile as it is a versatile size that works well in both smaller and larger areas. If you choose a complementary grout colour it makes the grout less noticeable which again helps to open the space out.'
22. Include open storage
In traditional country kitchens, you'll often see the inclusion of open storage. As well as nodding nicely to classic rural looks, this is a stylish and practical choice.
Use a small amount of open storage to display your favourite pieces - perhaps seasonal crockery and pretty china, or simply your favourite mugs. Then keep the rest of the kitchen storage ideas closed off. This way you can tuck away any muss and fuss, giving the space a sleeker look and achieving a more modern version of country style.
23. Consider your layout
These days, a kitchen is rarely a room simply for prepping food. With many homes eschewing dining rooms altogether, the kitchen is the place to gather, eat and entertain. It's also where the kids sit down after school, a place to work from home, or to meet for a quick chat over a glass of wine in the evening.
Because of this, modern country kitchen ideas need to be able to accommodate anything that life might through at them. Really take your time in learning how to plan a kitchen layout, as it can make or break the space.
Breakfast nooks are a great example of clever planning. Window seats are a classic way of integrating these into country kitchens, but you can also add in seating to an L-shaped island, for seating right in the centre of the action.
24. Embrace simplicity
When a lot of people consider country style, they might think of fussy, homey rooms. But these days country has more in common with Scandi kitchen ideas than you might think.
Go for a restrained palette, adding interest and dimension using natural textures, rather than more colours. Simple, sleek cabinetry will set the look off well. Think more California farmhouse than Old English cottage.
25. Add a flash of bold colour
'We're anticipating braver colours in the kitchen this year, particularly ocean blues, botanical greens and zesty oranges,' says Melissa from Harvey Jones.
You may be cautious about experimenting with bright kitchen paint ideas, however. If that's the case for you then try incorporating pops of colour into otherwise neutral schemes.
'In a country kitchen, use a neutral base of charcoal, white or natural wood to stop bold shades overpowering,' advises Melissa. 'Balancing strong colour with more restful materials is the secret to a liveable kitchen that will last beyond trends.'
26. Introduce fluted glass
Forget frosted or opalescent glass – fluted glazing is the way forward. This touch works beautifully in just about every kitchen style, from sleek and contemporary to Shaker kitchen ideas.
'Set into wall cabinets or internal panels, such as room dividers between the kitchen and a pantry, fluted glass helps to maximise the flow of daylight through a space and fits with the industrial aesthetic that is trending right now,' says Richard Davonport, MD, Davonport.
27. Try white all over
White-on-white kitchen ideas will never date but a new confidence with texture is adding depth and interest to paler palettes. 'Contrast matte painted units with a high-shine splashback, or pair a stone worktop with modern gloss cabinets,' suggests Ben Burbidge, managing director of Kitchen Makers.
'Mixing in rustic materials like brushed timber and burnished copper can bring a white kitchen to life.'
28. Make your sink the star
It's time for kitchen sink ideas to shine, thanks to a renewed love for classic, apron-front designs.
Look for interesting materials and unusual shapes, like fluted edges or rich brass options. Framed under a sash window or set within a marble-topped island, a stand-out sink will add wow to the washing up.
Alternatively, you can't go wrong with a classic Belfast sink- the bigger and deeper the better.
29. Go green
If global paint brands and colour forecasters are to be believed, green kitchen ideas are prevailing, from neo-mint to dark olive. 'We're seeing green replace the navy blues and dark greys of recent years,' says Iain O'Mahony, Director, Brookmans by Smallbone.
This back-to-nature shade is perfect for country kitchen ideas, taking us mentally straight outside into a rural landscape.
FAQs
What makes a kitchen a country kitchen?
Country kitchen ideas are all about making the most of natural colours, textures and materials. One of the great things about country style is that it's filled with personality, so you can tailor the look to fit what you're after, and include personal must-haves. And this can include colour, pattern and print can be incorporated – think of characterful curtains covering up under sink bits and bobs and pretty blinds in floral fabrics.
'Country style is characterised by rustic features and a welcoming homely feel,' says Jon Butterworth, Director, Arada Stoves. 'A mix of natural materials are always incorporated into country kitchen ideas, such reclaimed wood surfaces and metals such as copper, iron and steel.'
How do I make my kitchen look like a country kitchen?
'We love to include key elements in traditional, country-style kitchens,' says Keith from The Myers Touch. 'These include white Belfast sinks, AGAs, traditional brassware with a modern edge and even false chimney breasts with concealed extractors to help add charm and focal points to a country vibe kitchen space.'
Sometimes, also knowing what's not country kitchen decor can help, too. After all, what not to do when designing a kitchen is just as important as what you should do.
'Overly polished gloss finishes and clean minimal lines are perfect for the modern minimalists out there but for a country-style kitchen they're best left avoided,' says Graeme from Life Kitchens.
'The same goes for artificial materials such as plastic and vast amounts of metal don't work so well in rustic kitchens as they create a cold synthetic and professional tone, whereas a country kitchen is all about relaxed warmth, personality and most importantly, timelessness.'
What colour is a country kitchen?
The colours which work best for country kitchens are those which can be found in nature. Whites, creams and soft greys are always popular. Another classic country kitchen colour is a mellow yellow, to bring that sunshine rural joy to the everyday.
'When it comes to choosing the right colour palette for your country kitchen ideas, embracing muted shades of blue, green and warm grey are perfect choices for creating the dream country look,' suggests Amanda from CTD Tiles. 'Each of these colourways contrast exquisitely against bright white walls for a refreshing appeal that is seamless and pleasing on the eye.'
'You can put pops of bright colour into a country kitchen, but it's the classic understated colours, often inspired by England's historic houses, which work best,' adds Richard from Martin Moore.
How do I create a budget country kitchen?
Using country kitchen ideas in your home doesn't have to be an overly expensive task. A lot of the key elements line up with many budget kitchen ideas and can be achieved cheaply - and you might even have them already.
'Embrace the art of putting objects on display,' suggests Melissa from Harvey Jones. 'Layers of crockery, books, ceramics, plants all add up to a feeling of cosy charm.  Adding in soft goods wherever possible will help enhance the country vibe like rugs, table linens.'
' Hardware selection can really amplify the country style, too. Using a combination of cups and knobs will ensure that country feeling.'
Pick up items on eBay, Facebook Marketplace and Gumtree to uncover secondhand pieces you might not be able to find elsewhere. For items you want to buy new it's a good idea to use home decor discount codes so you can keep the budget in check.
Get the Ideal Home Newsletter
Sign up to our newsletter for style and decor inspiration, house makeovers, project advice and more.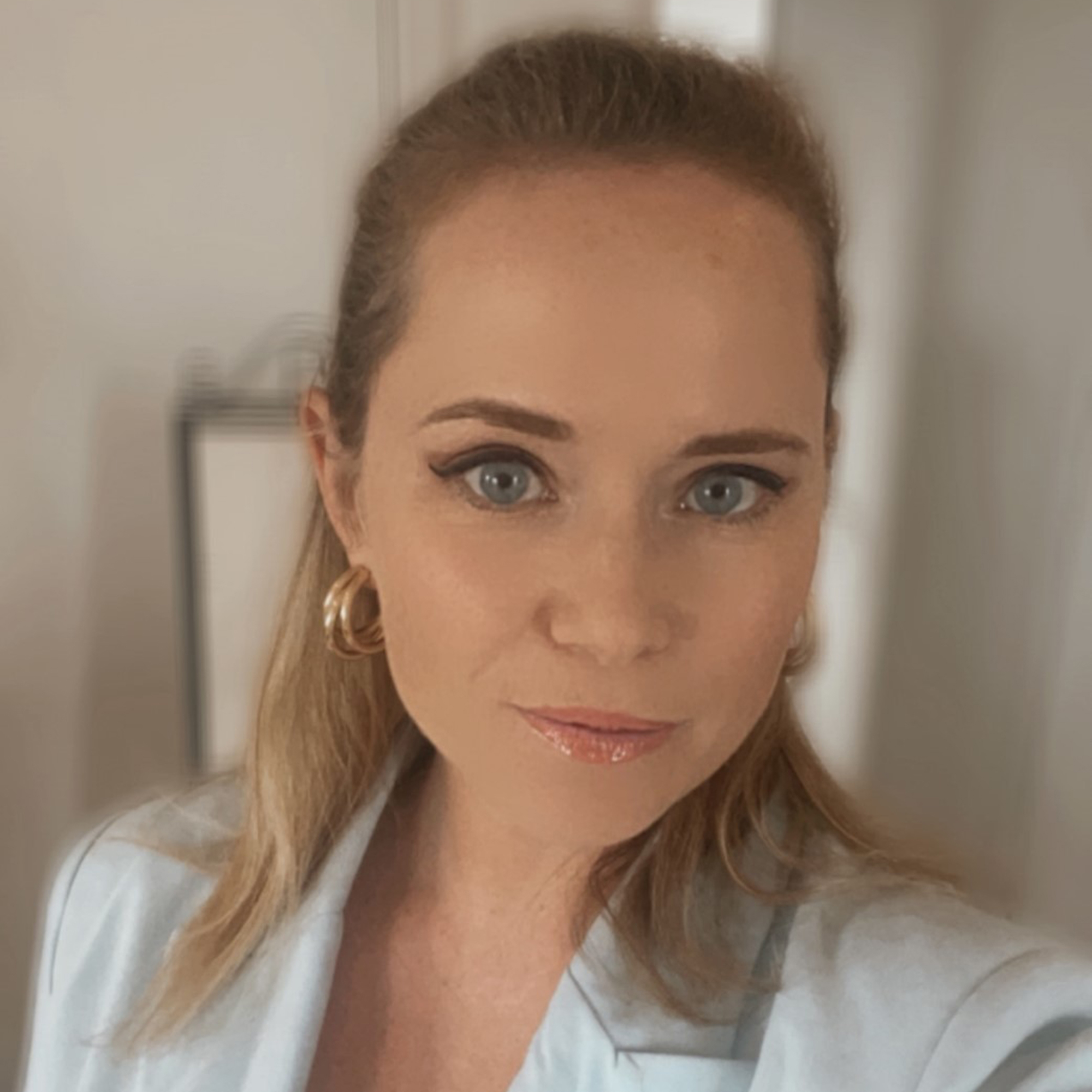 Thea Babington-Stitt is the Assistant Editor for Ideal Home. Thea has been working across some of the UK's leading interiors titles for nearly 10 years.
She started working on these magazines and websites after graduating from City University London with a Masters in Magazine Journalism. Before moving to Ideal Home, Thea was News and Features Editor at Homes & Gardens, LivingEtc and Country Homes & Interiors.