How to dispose of a kitchen knife safely and responsibly
If you've ever wondered what to do with your old kitchen knives, we've asked the experts for their advice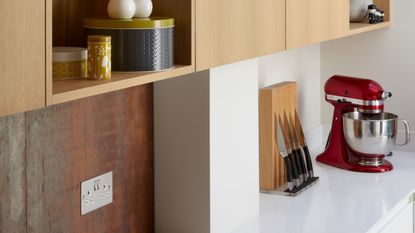 (Image credit: Future PLC)
If you've ever found yourself in a position where you're looking to part with your kitchen knives – either because they're damaged or you've upgraded to a new set – you may have wondered what to do with them or where to take them to safely dispose of them.
Most of us wouldn't consider putting something so sharp and potentially dangerous directly into our kitchen bins but what should we do to responsibly dispose of them? We asked the experts for their advice on everything from where to take them, to how to prepare them to be disposed of.
How to safely and responsibly dispose of kitchen knives
How to prepare your kitchen knives to be disposed of
'It is crucial to wrap the entire blade and the tip of the knife heavily with cardboard, ensuring that no part of the blade is sticking out,' says Simon Parker, Marketing Manager at Blackmoor Home.
'Fold a strong piece of cardboard in half with the blade secured on the inside of the fold. Secure this with strong tape to ensure that the blade stays well wrapped.'
For additional safety, you'll want to place the wrapped knife into a padded envelope, styrofoam, or wrap it further with bubble wrap. The best practice would be to do that and then place it – or several knives – into a plastic or metal box, before taping it securely.
Paul Bough, Chef at premium knife manufacturer ZWILLING, has another top tip for adding another layer of protection and that is putting a cork on the blade's tip. Simon also recommends labelling the plastic box with the words 'Caution Sharp Blade.'
You can then place the box into your non-recyclable waste bin. If you are able to, place the box at the top of your wheelie bin, with the writing clearly visible, so that whoever collects your rubbish can easily see that it's there.
By doing all this, it adds several layers of protection for those who may ultimately come into contact with it, either when the bin is emptied or when it gets to a landfill.
Where to dispose of kitchen knives
If the knife that you're disposing of is made completely of metal, it can be recycled as scrap metal at your local waste disposal centre. However, Simon recommends purposely blunting the blade of the knife – or knives – and wrapping them securely before doing so. Most recycling centres or tips should have a skip or area for scrap metal for you to dispose of them.
'If the knives are still usable and in good condition, you may be able to donate them to a local charity shop or food bank, although check with them beforehand as they may have policies not to handle knives,' Simon suggests.
If you're still not sure...
Your local police station may have a knife amnesty bin. In certain parts of the UK, this initiative – where you surrender any knives that you want to part with – has been trialled, so it is well worth checking if one is available in your area as this could be the easiest option for you to dispose of your knives safely and responsibly.
Could your kitchen knife be salvaged?
Before you part with your knives, have you considered whether or not they could be resharpened? If they're dull or not cutting as well as they once did, it may be worthwhile looking into knife sharpeners or whetstones to bring them back to their original glory, before parting with them.
Not only will it save you from forking out for new knives but in most cases, all blunt knives need is to be sharpened.
Get the Ideal Home Newsletter
Sign up to our newsletter for style and decor inspiration, house makeovers, project advice and more.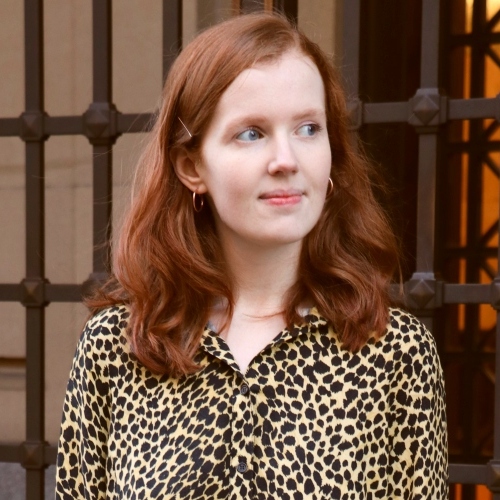 Ellis Cochrane has been a Freelance Contributor for Ideal Home since 2023. She graduated with a Joint Honours degree in Politics and English from the University of Strathclyde and between her exams and graduation, started a lifestyle blog where she would share what she was buying, reading and doing. In doing so, she created opportunities to work with some of her dream brands and discovered the possibility of freelance writing, after always dreaming of writing for magazines when she was growing up.
Since then, she has contributed to a variety of online and print publications, covering everything from celebrity news and beauty reviews to her real passion; homes and interiors. She started writing about all things homes, gardens and interiors after joining Decor & Design Scotland as a Freelance Journalist and Social Media Account Manager in 2021. She then started freelancing at House Beautiful, Country Living and in Stylist's Home team. Ellis is currently saving to buy her first home in Glasgow with far too many Pinterest boards dedicated to her many design ideas and inspirations.