Home Truths with Helen Skelton (and what bad habit she can't quit)
The presenter and Strictly alumni Helen Skelton loves nothing more than a relaxing long soak in the bath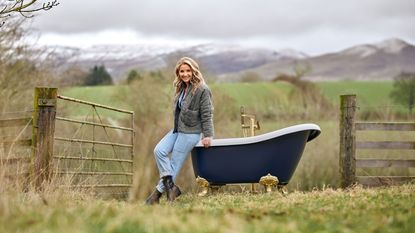 (Image credit: Victoria Plum)
Now that Helen Skelton is no longer spinning around the Strictly dance floor, she's busy presenting BBC One's Countryfile and recently filmed a travel show called Dan & Helen's Pennine Adventure with presenter Dan Walker for Channel 5. She lives in Cumbria with her children, Ernie, Louis and Elsie.
What is the first thing you do the second you walk through your door?
Take my shoes off, coat off and hug my kids.
What is your favourite time of day at home?
Definitely early morning - that's the calmest time of day in my house. I've always been an early bird because I grew up on a dairy farm, so the day starts early. I just like that stillness of the morning when everything is waking up.
Where's your happy place at home?
When the kids' have gone to bed, that's my time to switch off - just half an hour sitting in the bath. I've just gone from a freestanding bath to a fitted bath.
I loved my freestanding bath before, but I quite like a fitted bath at the minute because you can put stuff around the edge like candles and a glass of wine.
What is your favourite shop to buy homeware from?
Anthropologie, because you don't expect it to be homeware. I've tried to buy the furniture that they display stuff on so many times - like the actual shop fittings - because they're so cool. They've not let me buy any yet, but I'm still working on it!
What's your homeware addiction?
Mugs, because I drink a lot of coffee and I have such a relationship with a coffee mug that are connected to certain chapters of my life that they remind me of. The bigger the better.
I have one coffee cup that I bought in Berlin when I was covering the world swimming championships for BBC and it's massive - I can remember buying it with Mark Foster and Becky Adlington.
This gorgeous curved top wooden bookcase features Carrara marble-topped drawer, brass-finished aluminium drawer pulls and three roomy drawers.
Helen appreciates that window vac has so many uses - cleaning windows year round and vacuuming away condensation in winter, it's a must-have.
What chore do you love doing?
This is gross, but I really like taking the hair out of the shower drain - it's so satisfying! And cleaning the shower screen using a window wiper - it doesn't take very long but it has an immediate impact. In fact, just ordered a Kärcher window vacuum cleaner for the job!
…and what chore do you hate?
All housework. I hate putting dishes away and I hate cleaning the kitchen. I try to encourage the kids to do chores and say they won't get pocket money if they don't, but somehow they wrangle their way out.
Do you have any routines at home?
I have no routines at all because my job is so chaotic. I do have this thing with my friend where we feel like we're winning at life if we get the school uniforms organised and ready to go for Monday on a Friday night. We text on a Friday to see if we've done it. Then I feel like you can enjoy the weekend. Those little wins are worth it!
Do you have a bad home habit you'd like to quit?
Not putting the washing away. I do the washing, I dry it, I fold it, I put it in a basket and then I don't get it put away, so the kids will be pulling things off the pile. Then I have to fold it and wash it again. It's the worst bit about doing the washing!
What are your home pet peeves?
When the boys leave the toilet seat up… and muddy football boots!
What smell says home to you?
Cut grass makes me think of home and growing up.
Do you try your hand at DIY?
I regularly try. I'm not good at it, but I'm not terrible at it. I built some garden furniture at the weekend, and I do have a big bathroom mirror to go up, but it's so heavy that I feel I need a 'proper' person to put it up. I try little things, but I wouldn't trust myself with a nail gun!
What do you do if you have time at home on your own?
I'm not often in the house by myself but when I am, I have a bath. It's kind of a running joke, anyone who has small children knows that having a shower or a bath by yourself is something you never get to do. So on the rare occasion I'm on my own in the house, that's what I do.
Do you think you're a good host?
Yes, I do. I'm a good host in that I'm welcoming, I've got good music on and I'm relaxed about my home. That said, I'm not a good cook. My friends always bring their own food when they come to my house!
Quick fire questions with Helen Skelton
Shoes on or off? Off.
Eat at table or laps? Table.
Lighting - bright or moody? Moodily lit!
Quick shower or long bath? A long bath.
Colourful or neutral? It depends on the room, I go for both.
Neat or creative chaos? Creative chaos!
Music, radio, tv or quiet? I have the radio on all the time.
Helen Skelton is the first brand ambassador for bathroom retailer Victoria Plum, representing the brand on a range of activities including community and sustainability projects across the UK.
Get the Ideal Home Newsletter
Sign up to our newsletter for style and decor inspiration, house makeovers, project advice and more.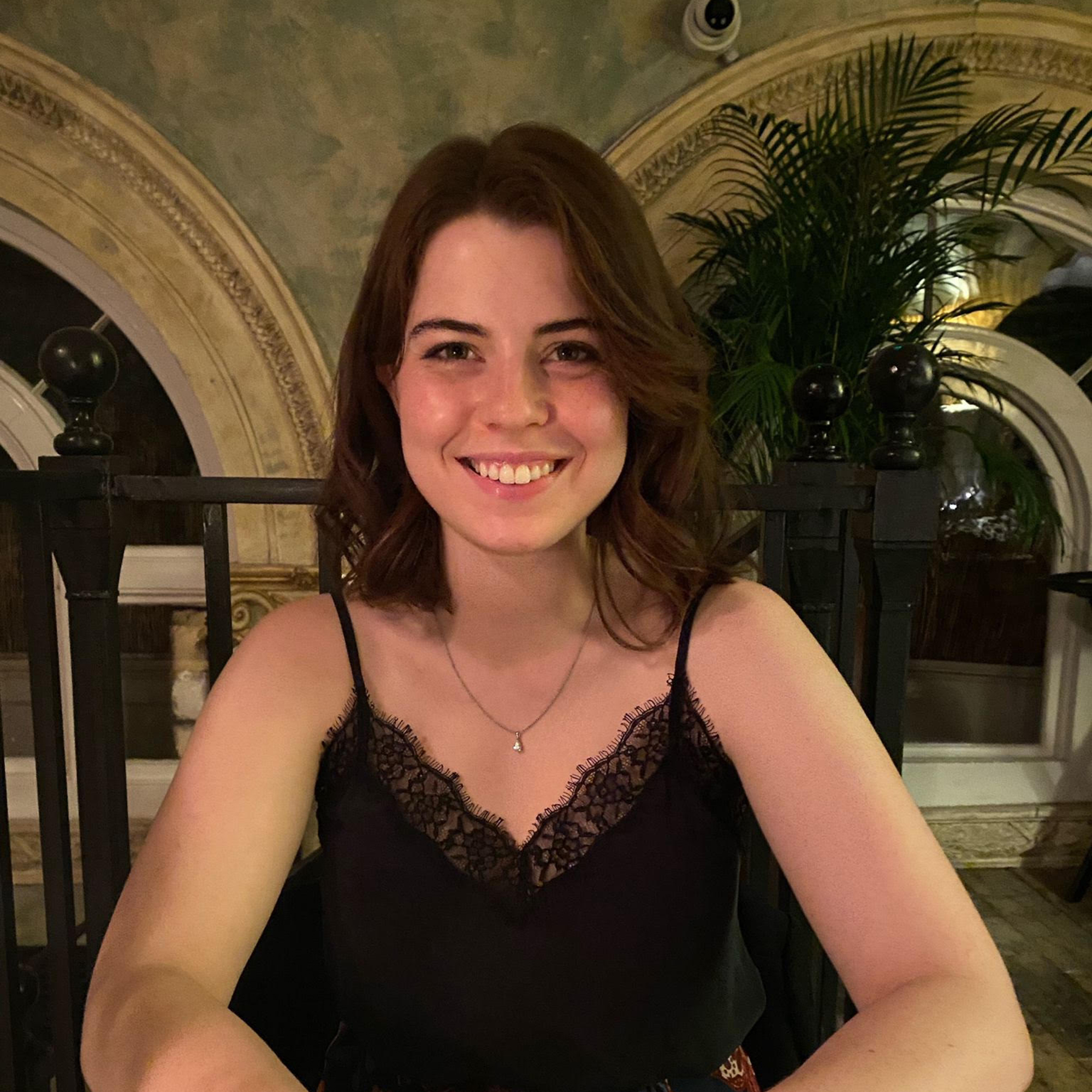 Rebecca Knight has been the Deputy Editor on the Ideal Home Website since 2022. She graduated with a Masters degree in magazine journalism from City, University of London in 2018, before starting her journalism career as a staff writer on women's weekly magazines. She fell into the world of homes and interiors after joining the Ideal Home website team in 2019 as a Digital Writer. In 2020 she moved into position of Homes News Editor working across Homes & Gardens, LivingEtc, Real Homes, Gardeningetc and Ideal Home covering everything from the latest viral cleaning hack to the next big interior trend.