How tall should a bedside table be? The overlooked detail that could make or break a bedroom
Don't make your life unnecessarily difficult with the wrong bedside table height.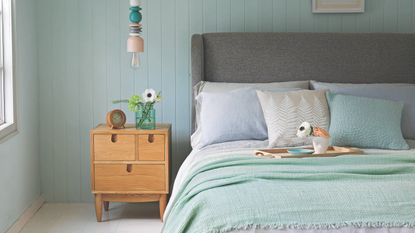 (Image credit: Future PLC/Simon Whitmore)
Bedside tables are often overlooked in bedroom ideas design, and while you've probably asked yourself how tall should a bedside table be, it was also most likely quickly glossed over. Presumably this is due to their petite size compared to the mammoth investment pieces like the best mattresses and wardrobes.
But experts reveal that we should all be paying more attention to it for the sake of our comfort and room proportions. So before you start choosing your favourite bedside table ideas here's what you need to know...
How tall should a bedside table be?
Perhaps as expected, there is no one size fits all answer. But there is an easy-to-follow formula we can offer instead.
'When looking for a bedside table, consider the height of your mattress on the bed frame as this will make it easy for you to reach over and grab something while you're in bed,' says Rebecca Snowden, Interior Style Advisor at Furniture And Choice.
'The average bedside table is between 60 to 71cm and should be the same level as the top of your mattress or at most 5 to 10cm taller.'
Melissa Denham, Interior Design Expert at Hammonds Furniture, wouldn't even go 'more than 5cm above or below the top of your mattress, so you can use it comfortably without having to stretch while reaching objects.'
So to sum up, measure the distance between the top of your mattress and the floor before going bedside table shopping and ideally get one that's level with your mattress or about 5cm above the top.
Making a considered bedside table choice
Despite their size, nightstands can really make or break your bedroom ideas. So don't make the mistake of adding one as an afterthought without consideration.
'Do not get the proportion of the bedside table wrong as it can impact the whole look of the room,' says style advisor Rebecca. 'To prevent this, take into account the size of your bed in comparison to the bedside table when choosing.'
And it's not just your comfort levels that will benefit from having your nightstand the same height as the mattress.
'Having bedside tables at the same height as the top of your mattress works wells aesthetically, to create a nice visual line flowing across your bedroom,' explains Mike Shapland, designer at Hammonds Furniture. 'You need to consider how it balances with other heights in the room too, like the windowsills and radiators.'
'Bedside tables should be a finishing design touch to the considered purchase of a bed,' adds Adam Black, co-founder of bedroom furniture company Button & Sprung. 'Generally, if you have a statement headboard then you run the risk of making a room décor a bit busy if you go for substantial bedside tables.'
'A decorative, low level bedside table can offer the perfect base for a bedside lamp and a few essential items without creating a cluttered area.'
And don't forget the functionality factor of this small but mighty piece of furniture. The right choice won't only tie the whole bedroom together and keep you comfy when in bed with a cuppa, but it will also make sure you maintain a clutter-free bedside table.
'What do you need to keep on the surface – a lamp, books, glass of water? You simply need to make sure the table is big enough to accommodate all these things,' recommends Mike from Hammonds.
Get the Ideal Home Newsletter
Sign up to our newsletter for style and decor inspiration, house makeovers, project advice and more.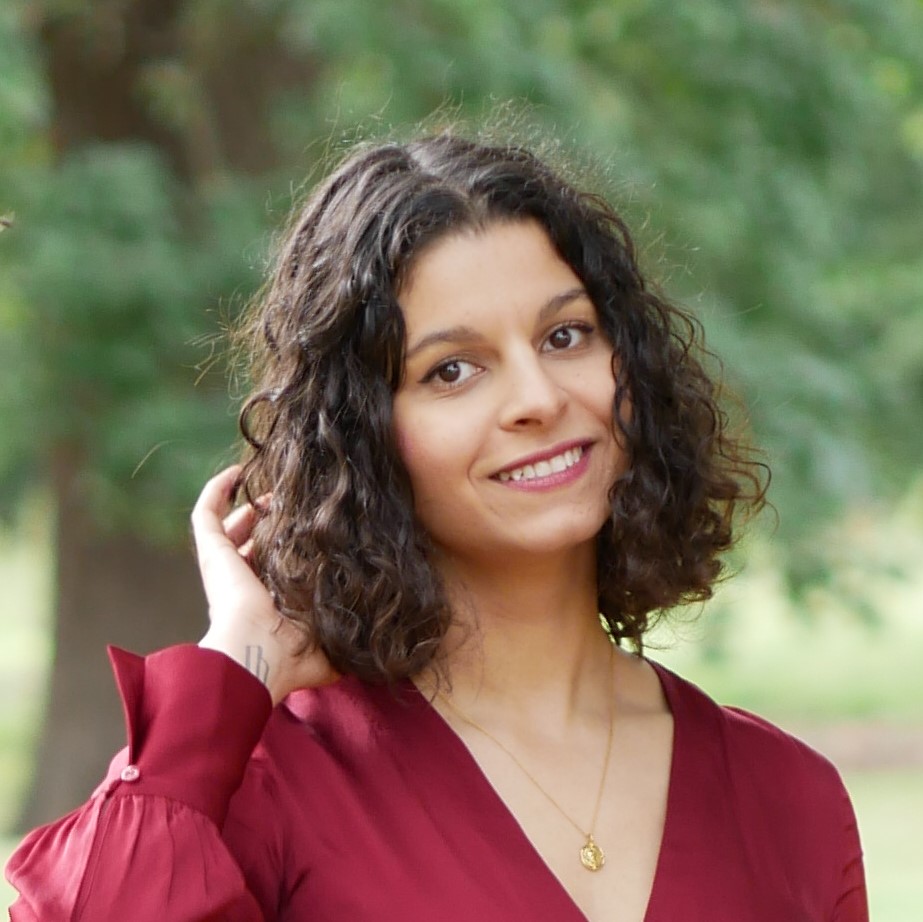 Sara Hesikova has been Ideal Home's News Writer since July 2023, bringing the Ideal Home's readership breaking news stories from the world of home and interiors. Graduating from London College of Fashion with a bachelor's degree in fashion journalism in 2016, she got her start in niche fashion and lifestyle magazines like Glass and Alvar as a writer and editor before making the leap into interiors. She feels the two are intrinsically connected - if someone puts an effort into what they wear, they most likely also care about what they surround themselves with.