When to plant anemone bulbs if you want truly beautiful blooms
Not sure when to plant anemone bulbs? Look this way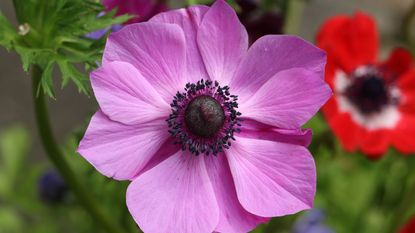 (Image credit: Getty Images)
Wondering when to plant anemone bulbs? The answer, as is so often the case with must-try garden ideas, is wholly dependent on the type of anemone you're hoping to grow.
Japanese anemones, for starters, produce saucer-shaped blooms in pastel colours, adding interest to garden borders long into autumn.
Spring-flowering anemones, meanwhile, will fill your garden with daisy-like blooms earlier on in the year – and they're one of the easier ways to nail this oh-so-popular of garden trends, too.
Where to buy anemone bulbs:
When to plant anemone bulbs
Once you've determined which variety has stolen your heart, it's important to learn when to plant anemone bulbs. Because, as is so often the case with gardening, it's very much a case of horses for courses.
'Anemones come in a variety of different forms, such as the charming wood anemone (anemone nemorosa), the colouful windflower (anemone blanda) and the larger flowered florists anemone (anemone coronaria),' says Morris Hankinson, director of Hopes Grove Nurseries.
Morris Hankinson is the founder and managing director of Hopes Grove Nurseries Ltd, the UK's only specialist grower-retailer of hedging plants, which he established after graduating with a Commercial Horticulture Degree from Writtle College, Essex in 1992.
'Depending on the time of year, you can often find pots of these lovely plants in flower at your local garden centre,' Morris continues.
'However, the best way is buying them as dormant bulbs in spring or autumn (depending on the variety) because you will get a lot more anemones for your money!'
When to plant wood and windflower anemones
Not to get all (misquoted) Atomic Kitten on you, but the time is high if you're holding on to a packet of wood or windflower anemone bulbs.
'Wood anemone and windflower anemone should be planted into warm, moist soil in September or October,' explains Morris. 'This means that when you plant into it, the conditions are just perfect for new roots to grow (pretty much straight away!).'
While it might not be obvious that anything much is happening with your new plants above ground, below ground your anemone bulbs will be hard at work.
'Next spring, your new plants should have a ready developed root system already taking up water and nutrients as the days get longer and they will develop and grow much more quickly,' says Morris.

When to plant florists anemones
Sarah Ferguson, who runs Wild Butterfly Gardening, absolutely adores florists anemones.
'Anemone coronaria have beautiful jewel-coloured flowers and like sunny spots,' she says.
Sarah runs Wild Butterfly Gardening, a garden design and maintenance business creating biodiverse and beautiful spaces across the UK. She holds an RHS Level 2 horticulture diploma.
If these are the anemone bulbs you're hoping to plant in your garden, then you're in luck: much like Fight Club, there are no rules when it comes to sowing these pretty little flowers.
'Anemone coronaria can be planted all year round so, if you want summer flowering, best to wait until April,' advises Sarah.
Morris agrees, adding that florists anemone bulbs 'are usually planted in spring to flower in summer, summer to flower in autumn or in autumn to flower the following spring.'
Whenever you decide to plant yours, make sure you do so 'in a sheltered spot in a mild area to overwinter,' says Morris.
'Otherwise, plant them in pots in a cool greenhouse to get spring flowers.'
When to plant Japanese anemones
Wondering when to plant Japanese anemone bulbs? It's almost a blend of the advice above, as, while they are best planted in the moist warm soils of spring or autumn, they can be planted at other times, too.
If you decide to play it fast and loose with your Japanese anemone bulbs (and hey, we get it: those pretty pastel blooms look beautiful all year round), just bear in mind that they will likely be slower to get established, so will need regular watering.
And, whatever you do, avoid planting in extremely hot weather. Because, much like this writer, they just won't thrive when it's arid outside...
Do you have to soak anemone bulbs before planting?
It's not just about when to plant anemone bulbs; it's about how, too – and, yes, it involves a good soaking.
'Before you plant your anemone bulbs, soak them in fresh water for up to 10 hours,' says Morris.
'This will 'wake them up' starting them into growth more quickly.'
When should anemones be planted?
Knowing when to plant anemone bulbs is entirely dependent on which variety you're hoping to grow in your garden; florist anemones can be planted all year round, Japanese anemones fair best when planted in the spring or autumn, and spring-flowering anemones should be planted in September or October.
Always remember that it is necessary to plant your bulbs in the same season that they are supplied, as it means they are still fresh.
Get the Ideal Home Newsletter
Sign up to our newsletter for style and decor inspiration, house makeovers, project advice and more.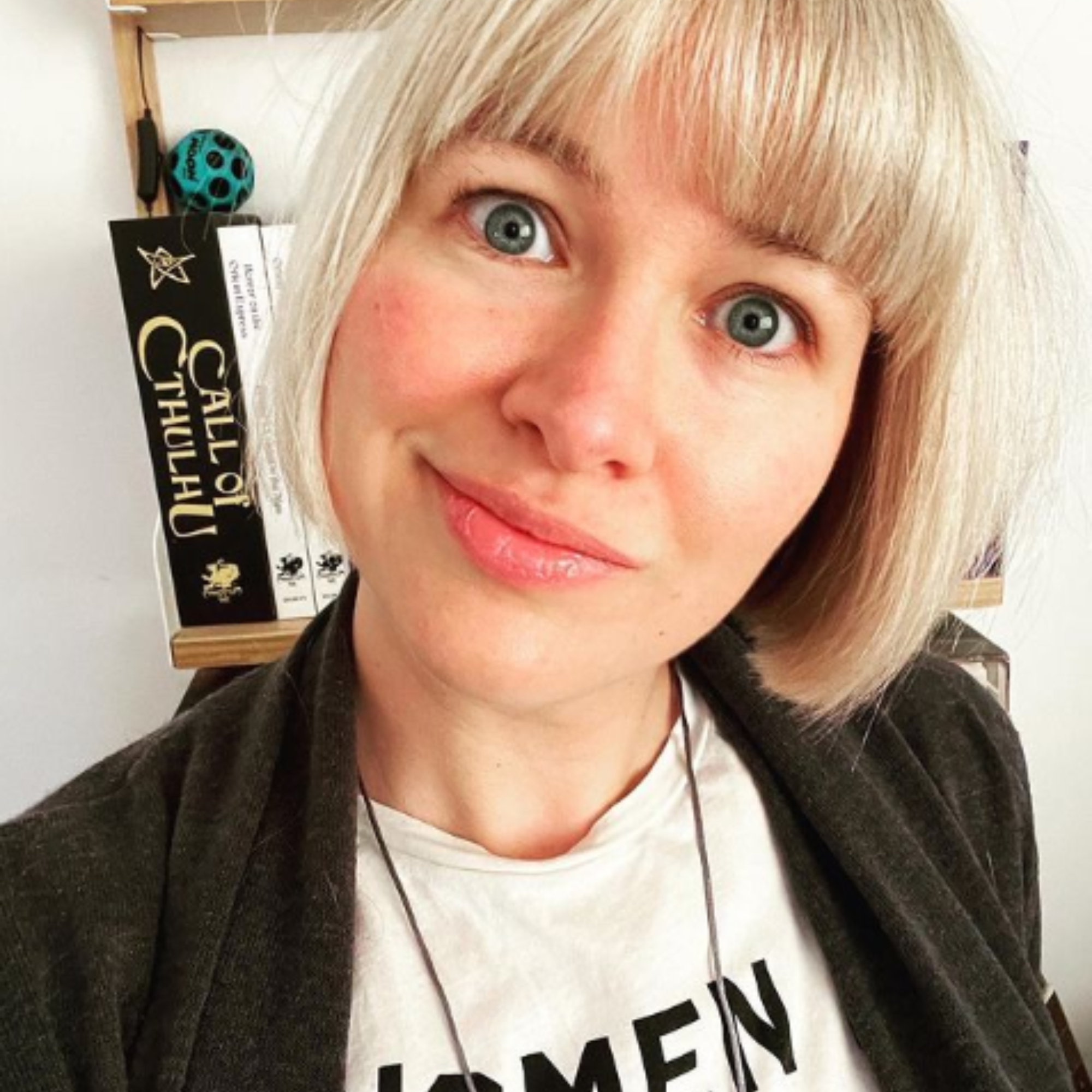 Kayleigh Dray became Ideal Home's Acting Content Editor in the spring of 2023, and is very excited to get to work. She joins the team after a decade-long career working as a journalist and editor across a number of leading lifestyle brands, both in-house and as a freelancer.