When to plant lily bulbs - experts reveal the perfect time, and when it's too late
Right now is the perfect time to be planting bulbs, but if you haven't got around to it yet this is the ultimate timing cut-off to get lily bulbs in the ground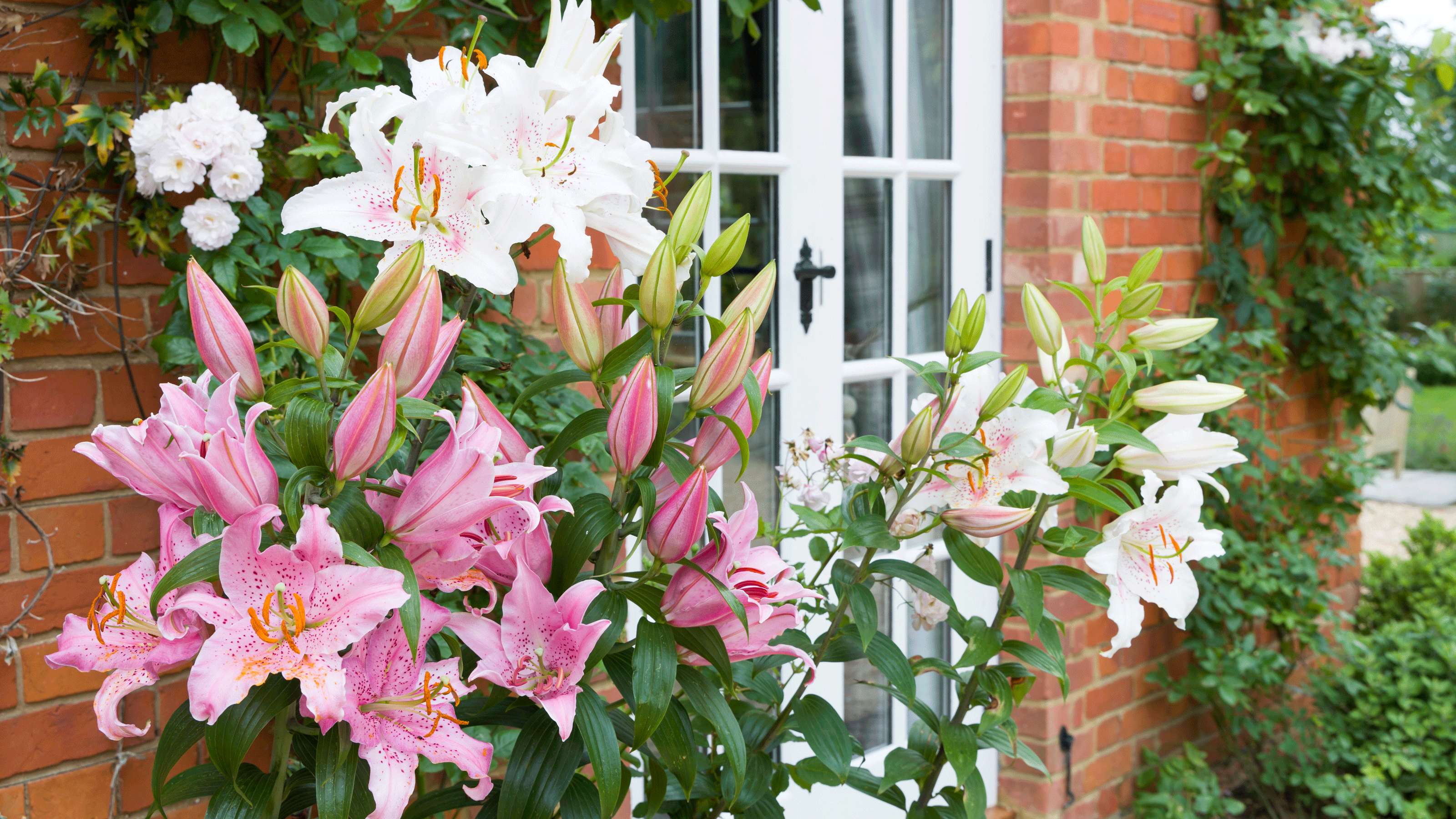 (Image credit: Getty Images)
Lilies are star performers blooming in summer, meaning when to plant lilies is a little later than when you need to plant spring bulbs. However, you do need to follow a couple of timing rules to ensure they grow strong and healthy.
Lillies add elegance to any garden or outdoor space with their captivating trumpet-shaped blooms and vibrant colours, bringing with them fragrance and cut flower potential too. They can be grouped together in mixed borders, grown in containers, or nestled in borders to add dimension and pops of colour. Look out for the 'giant lily' species, available to buy via the RHS. Growing up to more than a metre high, they're ideal for the back of any sunny border.
'Lilies are the perfect summer flowering bulbs and come in many different varieties,' says Julian Palphramand, head of plants at British Garden Centres. 'The main ones to look out for are Asiatic lilies, the hybrid kind, often with spotted petals, oriental lilies, these are the ones known for their scent, and trumpet lilies, identifiable by their trumpet-shaped flowers.'
When to plant lily bulbs
Planting your lily bulbs at the right time of year will ensure you're rewarded with sumptuous blooms next summer.
When to plant lily bulbs in borders
Pick late autumn, between September and December, to plant your lily bulbs in borders, so they establish strong, healthy roots before the worst of the winter weather hits.
Planting lily bulbs in borders is one of the simplest and most effective garden border ideas, as long as you choose moist but well-drained soil and a sunny spot. 'It's important to avoid any area in the garden prone to waterlogging,' warns Claire Hooper, plant area manager for Hillier Garden Centres. 'Soil that's waterlogged can cause the bulbs to rot.'
Before you plant, make sure the soil is in optimum condition by removing any weeds or debris. Claire recommends mixing in some well-draining nutrient-rich compost to help your lilies thrive.
Her advice on how to plant the bulbs is to take your trowel and dig a hole about two times the height of the bulb (approximately 10cm deep), and wide enough to fit the bulb without crowding it. 'Then plant the bulb in the hole with the pointed end facing upwards, spacing bulbs about 15cm apart,' she says. 'Next, carefully backfill the hole with soil whilst gently pressing it down to eliminate any air pockets. Finally, water the bulb thoroughly and keep the soil consistently and evenly moist.'
When to plant lily bulbs in containers
If you're looking for new container garden ideas lilies are a fantastic choice because they offer colour, shape and fragrance all in one. Lily bulbs can be planted in containers as soon as they arrive, from autumn to spring, says Annelise Brilli, horticultural expert at Thompson & Morgan.
Annelise Brilli is a horticultural expert and blogger for flowers, plants and seed company Thompson and Morgan. Annelise caught the gardening bug from her mother, whose tiny backyard was crammed with a huge collection of plants. As an adult, she had a career change – she used to work for a housing association - into horticulture, gaining a training apprenticeship with the National Trust at Powis Castle Garden in Welshpool.
She went on to work in a range of private and public gardens, later running a garden design and maintenance business. She is passionate about sustainable gardening and has developed her own wildlife-friendly garden which she has opened as part of Macmillan Coastal Garden Trail.
Lilies in containers can easily be moved around the garden too, adding interest to tired borders and making a gorgeous colourful and scented addition to any outside space when you're entertaining guests.
Just take a little care when the summer is over, says gardener Sarah Raven: 'Lilies grown in containers don't mind the cold, but they hate winter wet, so move them into a cold frame, if you have one. Or you can cover the lily container with a cloche or anything similar to keep the rain off.'
Since the publication of her first book, 'The Cutting Garden,' in 1996, Sarah has led the way in introducing a new kind of productive gardening. Her aim, to create intense colour and beauty, combined with a practical and easy-to-achieve approach.
Her popular gardening podcast 'grow, cook, eat, arrange' has achieved 2.6 million downloads. She's published 12 books and runs sarahraven.com, which services over 600,000 customers.
How late can you plant lily bulbs in the UK?
Are you wondering when is too late in the year to plant lily bulbs? Well, Claire Hooper says although the ideal time is during late autumn, typically between September and December, you can get away with planting them into early spring.
'Planting earlier in the autumn helps lilies to establish a strong root system, but this isn't always practicable,' agrees Annelise Brilli, horticultural expert at Thompson & Morgan. 'Lilies will still perform well if planted any time up to the end of March.'
FAQs
Can you leave lily bulbs in the ground all year?
According to Annalise Brilli, lilies can be left overwinter successfully in open ground, 'providing the site is well-drained and they are protected from slugs.'
You might like to add an extra layer of mulch to keep them protected from bad weather too, says Claire: 'Cover the bulbs with a horticultural sheet for extra protection from severe storms and frosts.'
Do lily bulbs come back every year?
One of the many beauties of lilies is that, with a little bit of care and attention, they will come back every year. 'This is because lilies are perennial bulbs, and in the right conditions, will expand into bigger clumps year on year,' says Annelise.
When your lilies are well established - after around three to four years - they can be divided so you end up with more plants.
Autumn is the best time to do this after the lilies have stopped flowering and died down and before the ground becomes too hard. And it's easy. Lift out the clump of lily bulbs with a garden fork and gently pull them apart, then replant and watch your lilies flourish next year.
Get your prep down now and you will be rewarded with bountiful colour and blooms this summer.
Get the Ideal Home Newsletter
Sign up to our newsletter for style and decor inspiration, house makeovers, project advice and more.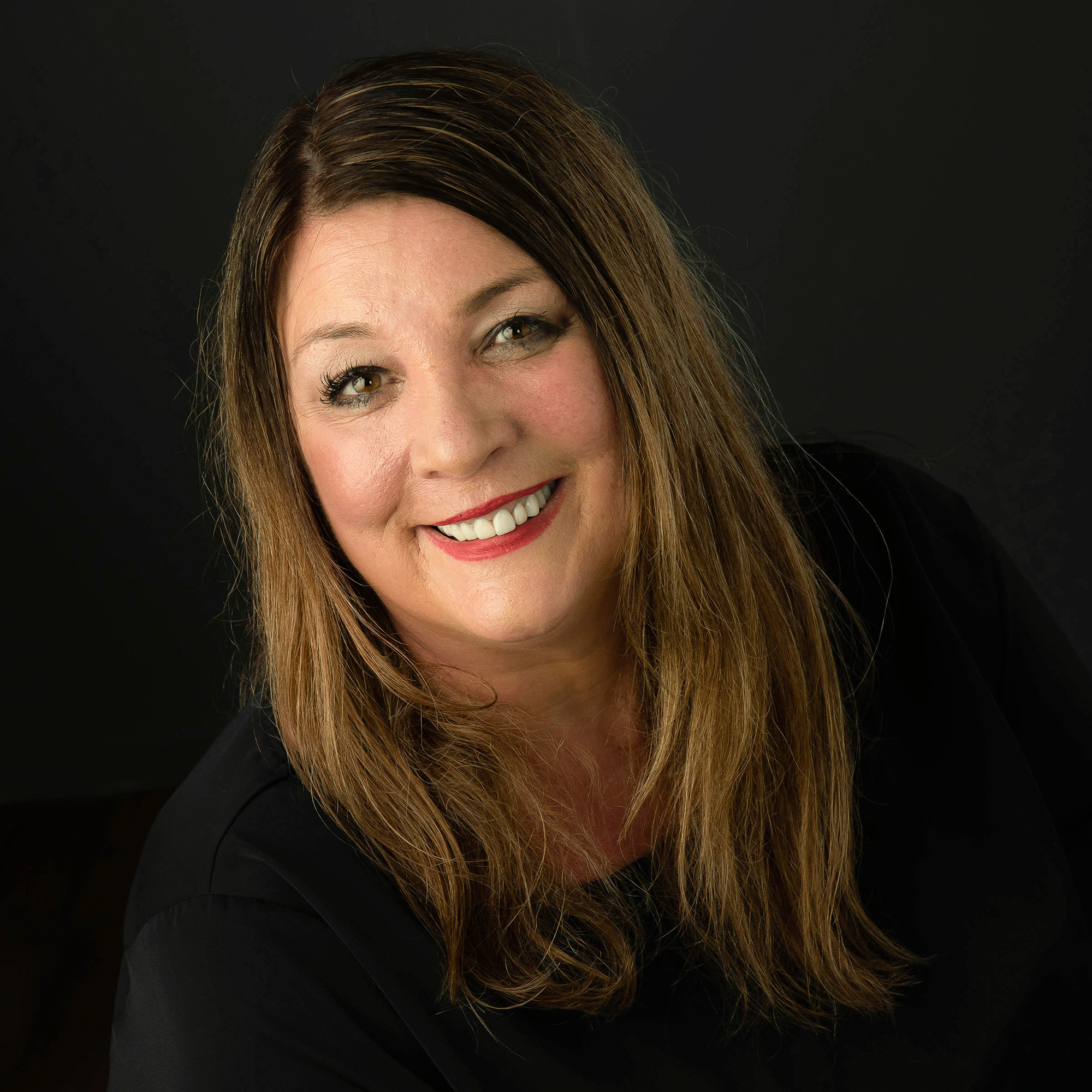 Jayne Dowle is an award-winning freelance gardening, homes and property writer who writes about everything from swimming ponds to skyscraper apartments, for publications including Sunday Times Home, Times Bricks & Mortar, Grand Designs, House Beautiful and The Spectator. Awarded the Garden Journalist of the Year accolade at the Property Press Awards in 2021, she has a degree in English Language and Literature from the University of Oxford and a lifelong love of homes, interiors and gardens.