When to plant bulbs for spring - get one step ahead to fill your garden with blooms next year
It's time to get your gardening gloves on, people. It's almost bulb-planting time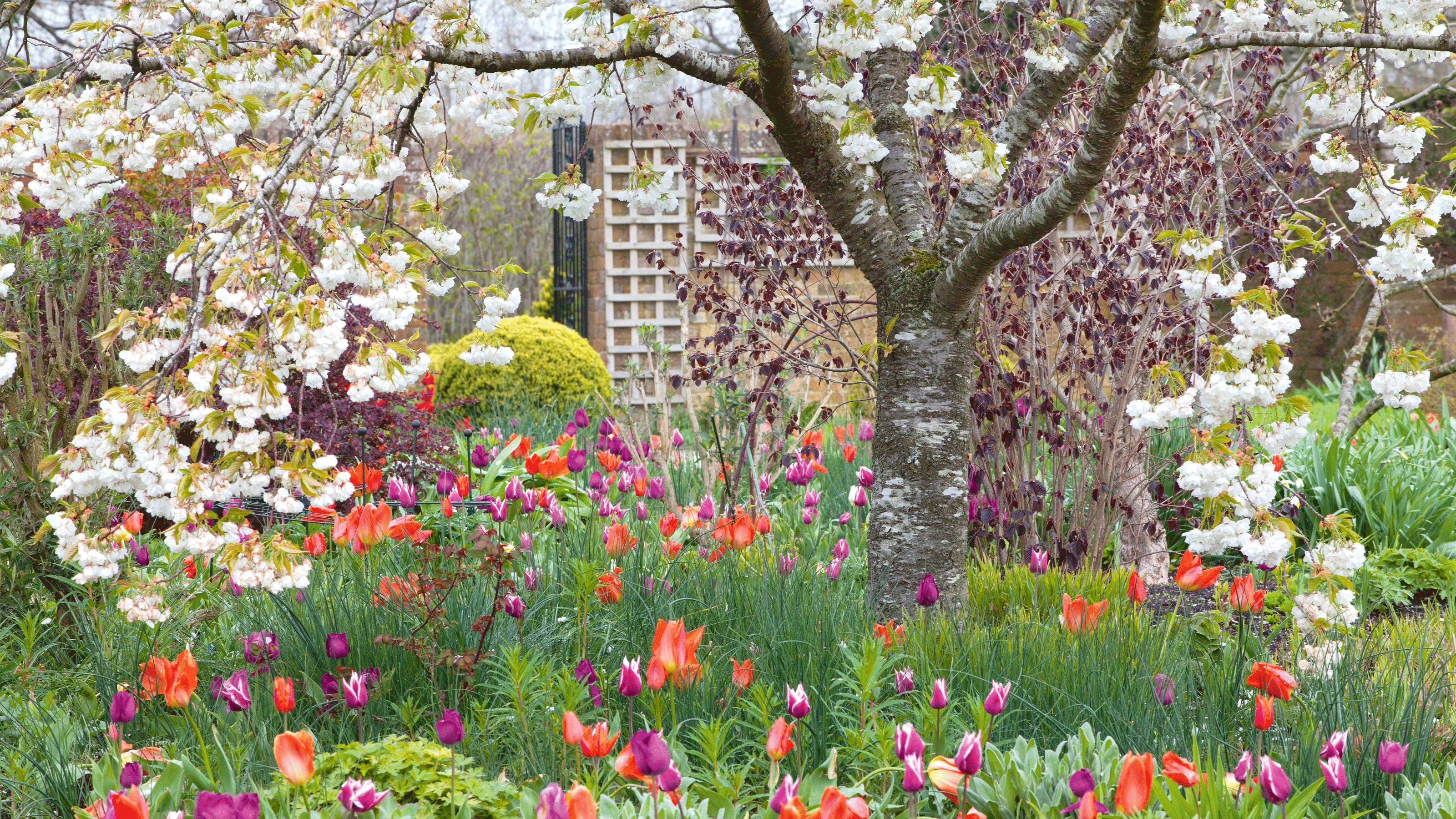 (Image credit: Future PLC / Leigh Clapp Photography)
It's never too early to prep for next year's blooms, which is probably why you're wondering when to plant bulbs for spring. And that's why we're here to tell you that the time is nigh.
Although the summer sun is (almost) still shining, and we're still making use of any opportunity to whip out our best garden furniture, it's time to start thinking ahead if you want to see your spring garden in full bloom next year. Yes, spring is the perfect time to bring your garden ideas to life, and bulbs like daffodils, bluebells and tulips offer stunning blooms that could transform your space.
Thanks to their vibrant colours, amazing fragrances, and the fact that they're low-maintenance, spring bulbs are the perfect addition to gardens of green-thumbed experts and novices alike. However, if you want to make the most of these bulbs, you might want to dig out your gardening gloves soon.
When to plant bulbs for spring
If you want guaranteed blooms for spring, experts suggest planting them between September and November.
'Late September and early October is a fantastic time to plant daffodils, hyacinths, alliums, aconites, snowdrops and crocus bulbs - the ground is still warm and easy to lift,' says Neil Miller, Head Gardener at Hever Castle & Gardens.
Ideally, you don't want to plant these bulbs when the weather is too cold, as this could stop the bulbs from growing their roots and establishing themselves in the soil.
This is the case for almost all spring bulbs. However, there are some exceptions to the rule. Steve Chilton, a garden expert from LeisureBench explains, 'It completely depends on the variety of the bulb and what its unique instructions for planting are.'
In fact, tulips bloom best when they are planted in November, as the cold weather helps to prevent the spread of viruses and diseases, including the infamous "Tulip Fire" disease, which causes withered leaves with brown spots all over them.
If you forget about your bulbs, though, don't worry. 'You can plant bulbs in December, but you'll have a later show,' explains Neil. So, you'll just need to be a little more patient.
Thankfully, these rules apply to bulbs planted both in your garden borders and in pots, so you don't have to amend your planting schedules if you have a smaller garden or prefer the look of plants in pots. But when you plant your bulbs, make sure you plant them to a depth that is at least three times their size for optimum results.
Of course, that means that now is the right time to buy your spring bulbs. But gardening expert Harry Bodell at PriceYourJob.co.uk has issued a warning about this.
'If you are planning on purchasing bulbs now ready for spring planting, you must make sure you store them properly to prevent them from going bad. Once you bring your new bulbs home, lay them out to dry outside of the packaging for around 24 hours. Then, place your bulbs in a paper bag and store them in a cool, dark, dry place and leave them be until you're ready to plant them.'
When to plant bulbs for summer flowering
A common misconception is that bulbs are solely spring-flowering, but that's not the case at all. There are so many bulbs out there that will continue to flower into the summer, including gladioli, allium, begonias, crocosmia, dahlias, and more.
To get the most out of these summer flowering bulbs, it's best to plant these in the spring, just as the cold winter chill starts to fade and the weather really starts to warm up.
When to plant bulbs for autumn flowering
You don't have to wave goodbye to your flowers in autumn, either. Bulbs such as nerines, sternbergias, snowdrops, and crocuses will all thrive during the autumn months - but only if you plant them at the right time.

To ensure flourishing blooms in the autumn (and sometimes into winter if the weather stays relatively warm), plant these autumn flowering bulbs in late spring and early summer.
FAQs
What is the best month to plant spring bulbs?
If you want to ensure the best spring blooms, it's best to plant your spring bulbs between September and October. This will ensure that the bulbs can establish themselves and their roots during the winter so that they are ready to bloom when the weather warms up. The only exception to this rule is tulip bulbs, as these prefer to be planted in November to reduce the chances of disease.
When planting your spring bulbs, 'Aim to plant in groups of at least six, as the more bulbs that are grouped together, the better the display. Typically, 25 to 50 bulbs may be needed in a garden border to make a striking show,' says Peter McDermott, Head Gardener of YouGarden.
How early can you plant spring bulbs?
Ideally, you shouldn't plant your spring bulbs any earlier than September. Spring bulbs bloom best when they are given the chance to establish their roots in sunny but not-too-warm conditions, which makes the autumn months perfect for this.
But while early planting may not result in success, you may find that you can still have spring flowers if you plant your spring bulbs a little later than normal. Some gardeners have found success when planting their spring bulbs as late as December, thanks to the warmer weather we have had over the past few years.
Get the Ideal Home Newsletter
Sign up to our newsletter for style and decor inspiration, house makeovers, project advice and more.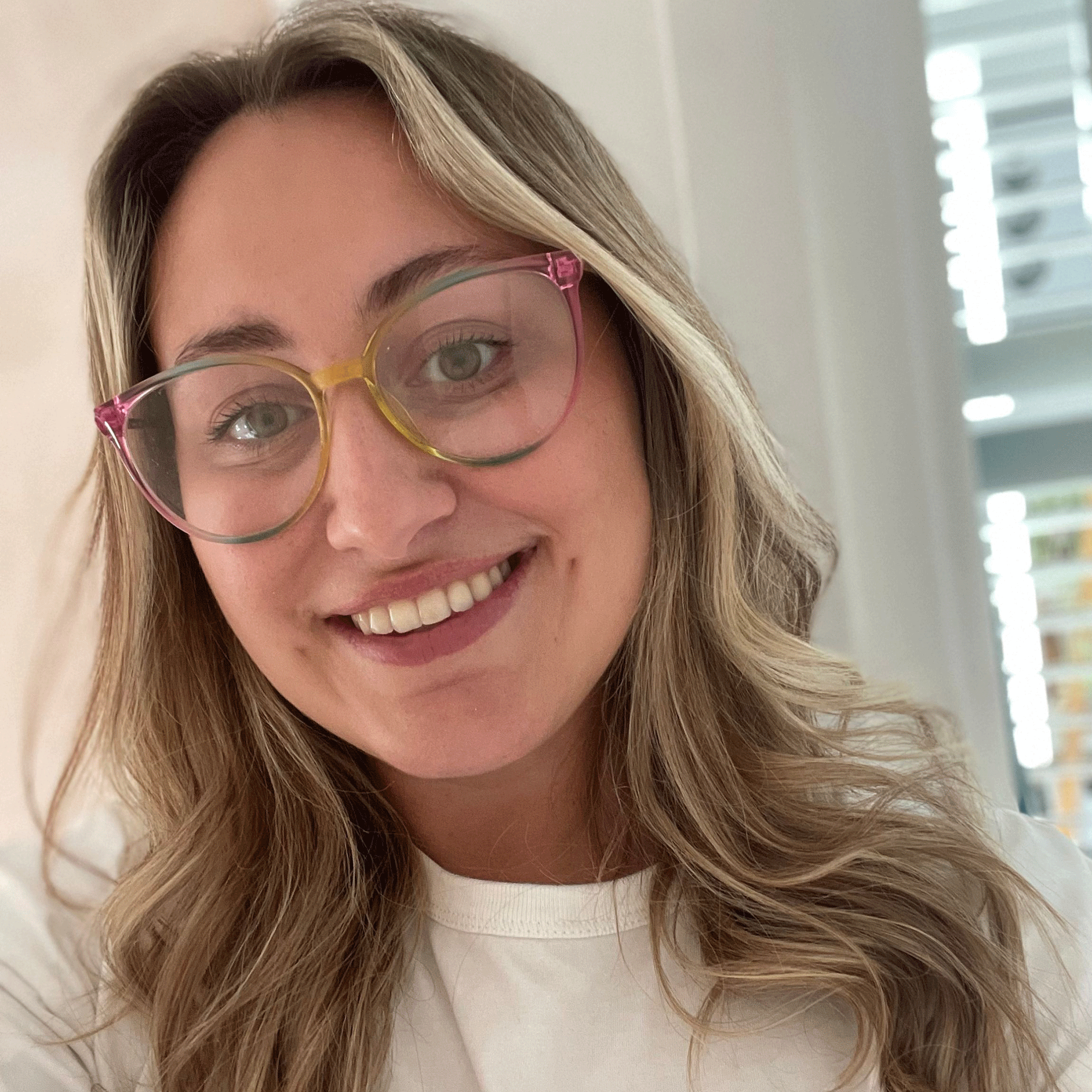 Lauren Bradbury is a freelance writer and major homes enthusiast. She graduated with a Bachelor's degree in English and Creative Writing from the University of Chichester in 2016, before dipping her toe into the world of content writing. After years of agency work, writing everything from real-life stories to holiday round-ups, she decided to take the plunge and become a full-time freelancer in the online magazine world. Since then, she has become a regular contributor for Real Homes and Ideal Home, and become even more obsessed with everything interior and garden related. As a result, she's in the process of transforming her old Victorian terraced house into an eclectic and modern home that hits visitors with personality as soon as they walk through the door.