Devola Core 2kW Freestanding Patio Heater review – tried and tested
Our Devola Core 2kW Freestanding Patio Heater review puts this affordable freestanding electric patio heater through its paces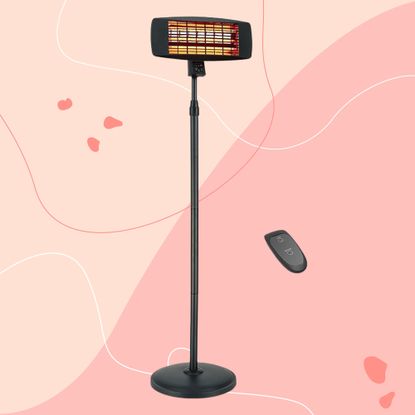 (Image credit: Future/ Devola)
An affordable freestanding electric patio heater that packs in plenty of features for its price, but left our reviewer feeling a little short-changed on performance
Reasons to buy
+

Affordable

+

Three heat settings (650W/1300W/2000W)

+

Height-adjustable stand

+

Tilting head
Reasons to avoid
-

Not the most stylish

-

Very short power cable

-

No automatic tip-over shut-off function

-

Less suitable for sitting

-

Tilt function tricky to use when heater's turned on

-

Remote control has short range

-

Awkward to store

-

Requires assembly and instructions could be improved
Why you can trust Ideal Home Our expert reviewers spend hours testing and comparing products and services so you can choose the best for you. Find out more about how we test.
My Devola Core 2kW Freestanding Patio Heater review puts this under £50 outdoor heater through its paces.
Affordable patio heaters tend to be fairly basic, single-heat affairs – low on features to match the price. This is why Devola's Core 2kW Freestanding Patio Heater looks so good on paper. Not only does it boast three heat settings, but it also offers an adjustable height stand, a head that can be tilted to direct the warmth and a remote control that means you can alter the heat without getting up from your seat.
Sounds good, but how would it perform in a real-life setting? I've now tested out a range of bestselling patio heaters in my slightly exposed hillside garden, so I was eager to see how the Devola Core 2kW Freestanding Patio Heater would perform against the competition.
I tested the Devola Core 2kW Freestanding Patio Heater over several weeks, assessing ease of assembly and setup, ease of use, portability, its design features, and, of course, its performance, to see whether it could keep away the chill on a cool and breezy evening. Read on to find out how it performed compared to the best patio heaters on the market.
Devola Core 2kW Freestanding Patio Heater review
Specifications
Heat type: Electric quartz
Dimensions: H158/190 x W48 x D18cm
Weight: 11.9kg
Power settings: 650W / 1300W / 2000W
Self-assembly required: Yes
Portable: Yes
Other features: Remote control, adjustable height stand, tilting head
How I tested
I'm Rachel, a freelance journalist who specialises in interior design and product reviews. I've tested out hundreds of appliances as well as plenty of outdoor living essentials, from the best BBQs to the best lawnmowers. When not happily unboxing and rigorously testing products, you'll find me antique hunting, going for a gentle run, or unwinding with a glass of fizz.
I tested out the Devola Core 2kW Freestanding Patio Heater on a sheltered area of decking within my windswept hillside garden, comparing it to other leading brand names to see how well it performed against the best-in-class outdoor heaters.
Unboxing
The Devola Core 2kW Freestanding Patio Heater arrived in a much smaller box than I expected, which hinted at some self-assembly to do once it was unpacked!
The heater is packaged mostly with foam blocks around the parts, and each one in a plastic bag, which is not very sustainable. The base underneath also had foam around it but this is more understandable as it was very heavy. A single plastic bag containing fixings was taped to one side.
Assembly
On unboxing, the patio heater components felt fairly lightweight, but sturdy.
Assembling the heater wasn't too complex and took me just under 30 minutes by myself.
The base and base cover are attached to the bottom tube with a washer and large screw, while a middle and top tube slot together and a slimmer adjustable-height tube sits within the top one and is held by a fastener.
Unfortunately, the assembly instructions and single diagram showing the parts could be greatly improved. Part of the problem is that four of the screws came already attached to the tubes, and there's no guidance to remove them and reattach them. While I found one tube did indeed slot into place without removing the screws, I discovered that the other one didn't and realised the error.
You will also need a crosshead screwdriver to assemble this heater, as it's not included in the box, plus two AAA batteries to power the remote control as they also don't come supplied.
After assembly, the only set-up required before use is to plug the heater into a power source.
However, as much of the 1.8m cable length (the maximum allowed to comply with current UK/EU safety standards) is taken up by the descent from the top of the stand to flor level, you may well require an extension cable (unless you're lucky enough to have an outdoor socket exactly where the heater will be used).
Design
Once assembled, it's clear to see that the Devola Core 2kW Freestanding Patio Heater is designed with affordability and practicality in mind, rather than looks.
It's definitely not the most stylish patio heater I've tested – for me the Kettler Kalos Copper Lantern Patio Heater wins hands down on that front – but what the Devola Core 2kW Freestanding Patio Heater does have in spades is features.
The stand can be adjusted between a maximum height of 190cm and a minimum height of 157cm, and the angle of the head can be tilted through 25°.
This is a useful feature as it means the head can be positioned pointing straight ahead if you want to warm standing guests at an outdoor gathering, or it can be tilted downwards to warm those who are seated if you want to use it to make alfresco dining cosier.
To operate the Devola Core 2kW Freestanding Patio Heater you first need to turn it on via a rocker switch positioned at the side.
Once powered up, the main controls sit just below the heater head. There's a choice of three heats: low (650W), medium (1300W), and high (2000W).
You need to press the 'On/Power' button to scroll between each heat setting. However, unfortunately, they're in a cycle, meaning that you can't turn the heater down from high to medium, but instead have to scroll through low again first.
If using the remote control, then the 'Mode' button activates the heat settings in the same way.
Performance
Before I even turned the Devola Core 2kW Freestanding Patio Heater on, I soon discovered one of its most frustrating downsides.
The power cable is 1.8m long which is the maximum cable length allowed to comply with current UK/EU safety standards. However, as the cable is fitted to the head of the heater – rather than the base as with similar freestanding outdoor heaters such as the Swan Column patio heater – this means that the majority of that 1.8m cable length is already used up by the time the cable has descended from the heater head to the floor, leaving very little cable length left to reach a power socket.
This may be workable if you're lucky enough to have an outdoor socket exactly where the heater will be used, but for most, that's going to mean you need to make an additional purchase, like buying one of these outdoor extension leads from Amazon, in order to be able to place the heater where you want it outdoors.
If the cable ran directly from the base, then although this might make its flatpack delivery and self-assembly a little trickier, this would provide a much longer length of free flex.
If you don't already have a suitable outdoor extension then that could mean the Devola Core 2kW Freestanding Patio Heater isn't quite such a bargain as it first appears, although in my testing I've found I needed to use an outdoor extension lead with most of the heaters I've tested to get them nearer to our seating area.
However, once the cable situation is sorted, what I do like about this patio heater is being able to adjust the height and angle of the heater head.
That said, as the head must be tilted manually, I did find it necessary to angle the head before turning the heater on as once it's powered up, the heater head can grow very hot to the touch.
It would be useful (and safer) if there were a cool-to-touch handle on the rear of the head that you could use to adjust the angle whilst the heater is in operation. However, once switched off, the heater does begin to cool down in a few minutes, meaning that you can then adjust its angle safely.
The heater head itself has a quartz element with a maximum power of 2000W. Once turned on, the quartz element provides quite a soft yellowy glow, without any real glare.
The lowest heat setting of 650W is the heater's default setting when you turn it on, with subsequent button or remote presses raising it to the medium 1300W heat setting, and then the highest 2000W setting.
At a rate of 30p per kWh, then on its lowest 650W setting, the heater would cost 19.5p per hour to run, meaning three hours of use per evening comes in at just under 60p per night. On the medium setting that's 39p an hour and £1.17 per evening, and on its highest 2000W heat setting, the heater would cost 60p per hour to run and cost £1.80 for three hours of use per evening.
Some outdoor heaters provide instant heat, however, I found that the Core 2kW Freestanding Patio Heater took a few minutes to get going.
When testing, in general, I find the lowest heat setting a bit lacklustre. When I'm seated about 30cm from the heater with the heater head angled down and the height at its lowest, I can barely feel it.
Raising the heat setting to 'medium' while seated means I can feel some heat on my face and upper body, though my legs and feet don't receive it.
I find 'high' to be the best setting when seated nearby. Even when it's breezy, on its highest setting I can feel plenty of warmth washing down my upper body and onto my thighs, and it still offers plenty of warmth when moving slightly further away.
I find the heater is more effective when I'm standing. I'm 5'7 / 170cm, and on the low setting when stood nearby, I can feel the heat on my face and shoulders when the heater is height-adjusted to slightly above my head and tilted downwards.
The medium setting produced stronger heat but I could still only feel it on my face and shoulders. On its highest setting, I could feel a much stronger heat, across most of my upper body.
Standing a metre away, on low, I could barely feel the heat and when there was a breeze, not at all. The medium setting was better; this allowed me to feel a light heat on my face and shoulders but when a breeze blew, it was easily swept away. High was again the best solution, providing a good warmth on my face, upper body, and shoulders, and sometimes slightly washing down my lower body.
I used a thermometer to check how hot the grill was once it had been on for five minutes on full then turned off. The highest reading was 115°C directly against the grill. A minute later, however, this had dropped to 33°C.
It isn't made clear from the instructions what the range of the remote is, but I was able to use it at up to six meters away with a clear line of sight. However, the remote wouldn't work for me from the side or the back of the heater, only when I was directly facing the unit.
Portability
The Devola Core 2kW Freestanding Patio Heater strikes a good balance between being heavy enough at the base to feel sturdy, whilst being just light enough for a single person to tip it and roll it to change its position if required.
It's a little harder to lift its 11.9kg weight straight off the ground to move it but I still found this possible.
However, one point to note is that unlike all the other outdoor heaters I've reviewed, the Devola Core 2kW Freestanding Patio Heater appears to lack a tip-over safety switch – a feature designed to automatically shut the heater off if it should overbalance and thereby reduce fire risk.
Maintenance
There's no real maintenance required with the Devola Core 2kW Freestanding Patio Heater, all the instructions advise doing is wiping the heater down with a damp cloth should it get dirty. Obviously make sure it's switched off, cooled down, and unplugged first, and as it's an electrical appliance, don't use too much water, although the heater is IP24 rated.
Storage
As mentioned, the Devola Core 2kW Freestanding Patio Heater has an IP rating of IP24, protecting it from water spray, so there's no need to cover it up for unexpected showers. However, it's advisable to cover it up for more severe downpours.
There's no guidance for long-term storage but the heater head is easy to detach by removing a single screw, so it could be stored in two pieces to save on space.
How does it rate online?
Buyers of the Devola Core 2kW Freestanding Patio Heater on Amazon commonly mention the same downsides I encountered with the heater. That is a short power cable that will likely require an extension lead, the heater head getting hot so making the head-tilt function tricky to operate whilst the heater's switched on, the heat it kicks out only warming a fairly narrow area, the short range of the remote control, and confusing assembly instructions.
Customer reviews also mention that the heater doesn't come with a cover and that the shape of the heater head makes it tricky to find one that fits.
However, the positives tend to outweigh these concerns, with its price point and value for money proving especially strong selling points. Many owners also testify to the Devola Core 2kW Freestanding Patio Heater's powerful heat output on its maximum heat setting, its sturdy design, and the fact you get the choice of three heat levels.
Verdict
There's no denying that if you're looking for a cheap patio heater, then the Devola Core 2kW Freestanding Patio Heater is an excellent budget option that overall delivers good value for money.
As well as its affordable price tag, you get three heat settings – that's two more than many patio heaters over 3 times its price – a height-adjustable stand, the ability to tilt its head to direct the heat where you want it, and remote controlled functionality.
But, there are several downsides. Firstly, it's not the most stylish to look at, and its budget design also impacts its performance, with the heater offering a very short cable that will mean investing in an additional outdoor extension lead if you don't already have one.
In testing, I found there was a lack of warmth on my lower extremities when I was seated, except if I used the highest (and most expensive to run) 2000W heat setting, and the heater only offered a narrow projection of heat. Although being able to angle the direction of the heat was great, I also found this difficult to alter when the heater was turned on as the head gets very hot to the touch and lacks a handle to adjust it with safely.
I also missed the peace of mind that the built-in automatic shut-off functionality on other patio heaters offers.
And lastly, the remote control's usefulness fades when you realise that you can't change the settings unless you're facing the heater due to its limited range. Oh, and although I'm not averse to 30 minutes of self-assembly before I can use the heater, the assembly instructions could have been clearer.
All that said, if you're on a tight budget and want an outdoor heater that doesn't require you to splash too much cash upfront, then I still think the Devola Core 2kW Freestanding Patio Heater is a good buy.
It offers a bit more functionality than similarly priced heaters, and as long as your expectations match what it can deliver for its budget price point, it'll work well for standing outdoor gatherings, or if you just want an extra blast of warmth to make the most of a few bright but cool evenings.
Get the Ideal Home Newsletter
Sign up to our newsletter for style and decor inspiration, house makeovers, project advice and more.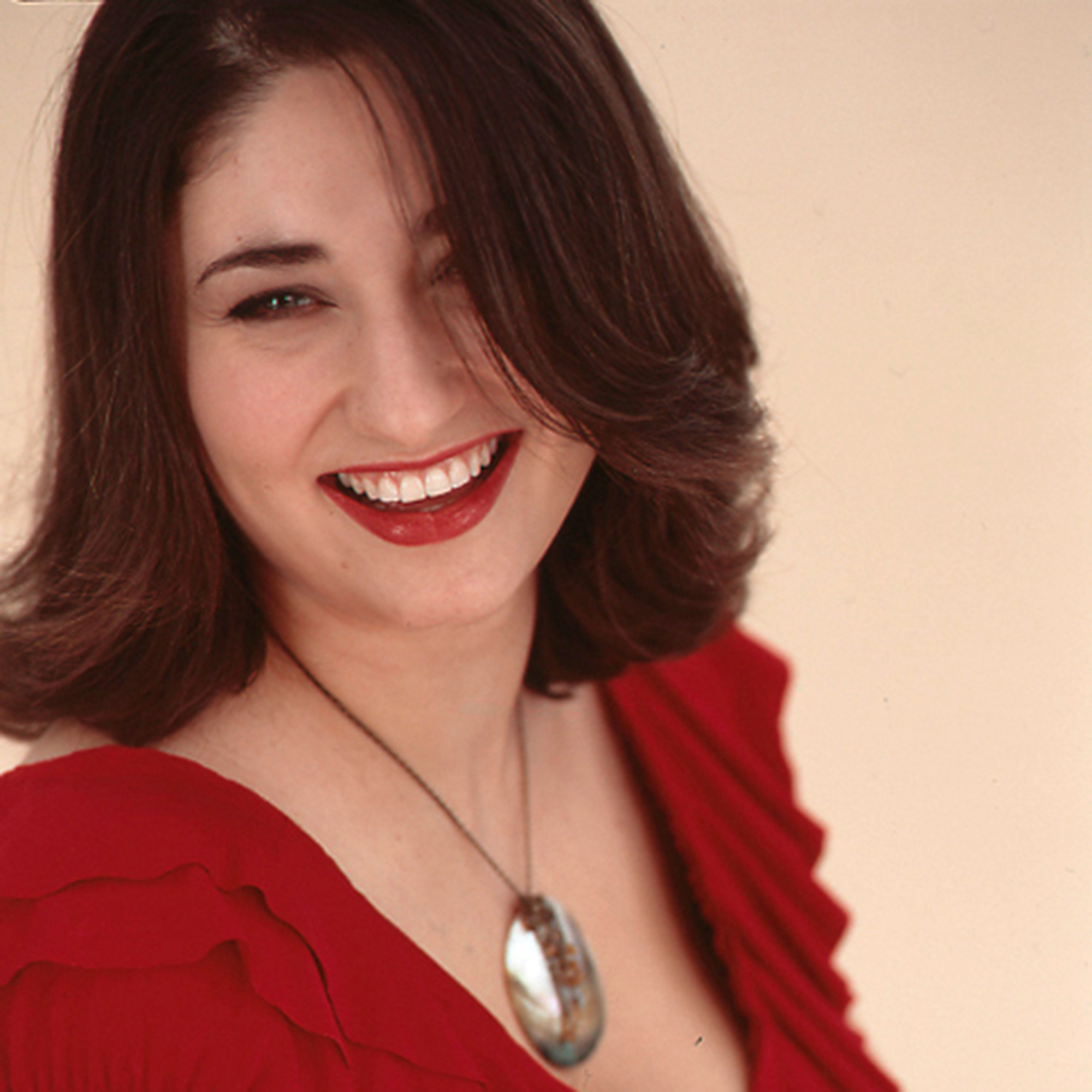 Rachel Ogden is a freelance journalist with more than 20 years' experience of writing, editing and sub-editing. Since 2007, she's worked exclusively in interiors, writing about everything from extending your home to kitchen worktops, flooring, storage and more. She specialises in product reviews, having reviews hundreds of small and large appliances and homeware.