I'm a renter - here's why I'll only cook on the Weber Lumin electric barbecue
The new Weber Lumin electric barbecue has changed the game for renters and anyone who has ever thought they couldn't BBQ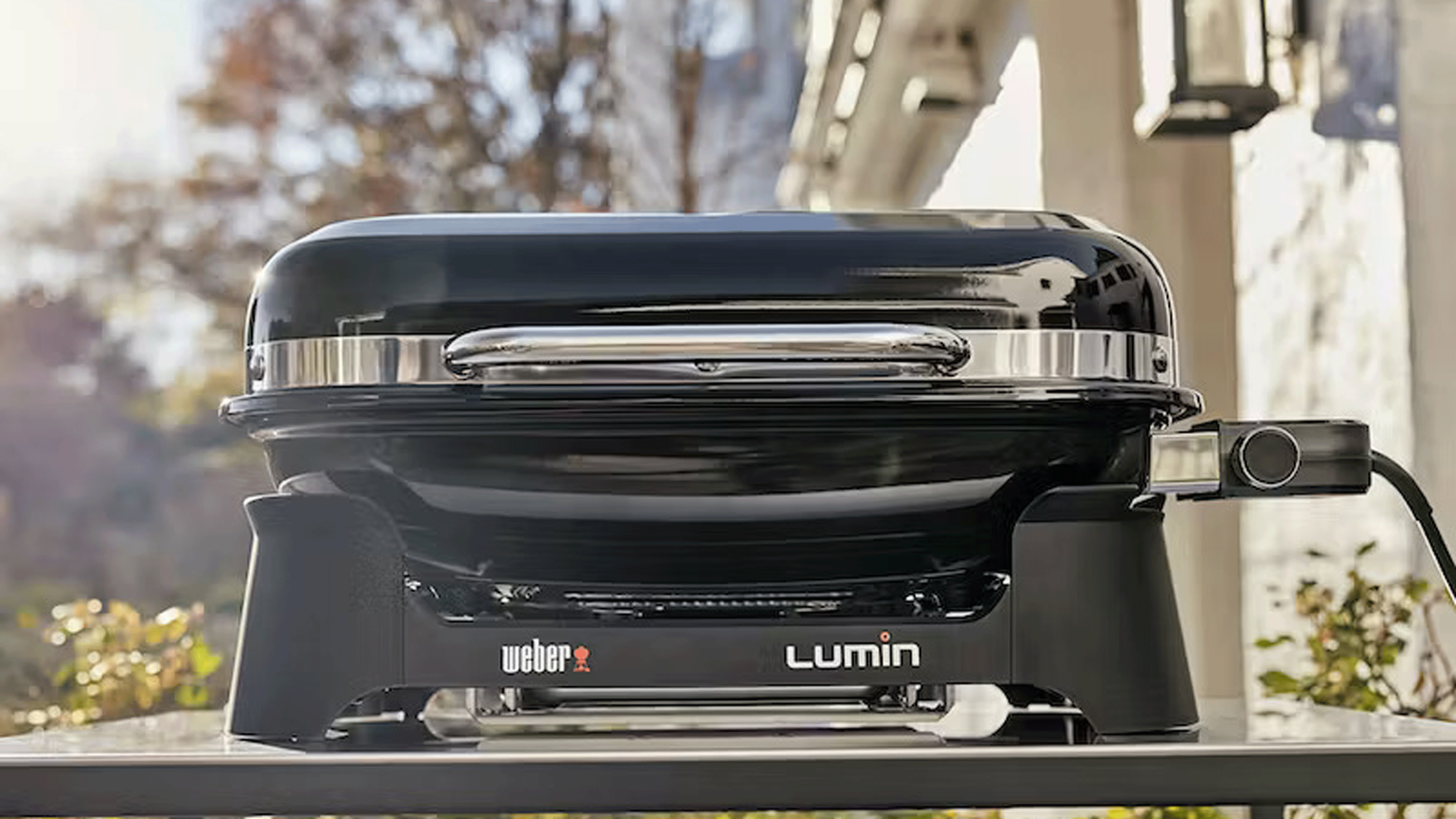 (Image credit: Weber)
It might look just like a neat traditional BBQ, but hiding inside the Lumin is a clever electric grill that makes BBQ-ing effectively idiot-proof and renter friendly! It might not come with a stand, but it made up for that by helping me to cook the best pork loin roast of my life on it. If I can do it then anyone armed with a meat thermometer can do it with the Lumin too.
Reasons to buy
+

Ideal for renters and small families

+

Unbelievably easy and quick to set up and use

+

Cooks from frozen
Reasons to avoid
-

Restricted to cooking near an electric outlet

-

Not much cooking temperature flexibility

-

Doesn't come with stand or cover
Why you can trust Ideal Home Our expert reviewers spend hours testing and comparing products and services so you can choose the best for you. Find out more about how we test.
It is nothing short of a miracle how the Weber Lumin electric barbecue has transformed how I BBQ. Although, I believe the best BBQs should make grilling and smoking feel easy. I know from cooking many sausages on lots of different styles of BBQ including the classic Weber kettle BBQ and the Outback Gas BBQ, that a degree of grilling skill is also required to get excellent results. Or at least that was what I thought until I tried the Lumin.
As a renter in a London flat, I was too scared to BBQ on my balcony with a gas or charcoal grill. However, Weber has come up with a solution to that with the Weber Lumin electric BBQ, the latest in a surge of electric BBQs coming to the market aimed at renters.
The Lumin electric barbecue launched in the UK within the same month as Ninja's first electric grill. And while it is actually Weber's third electric grill, the Lumin has been created specifically with small urban outdoor spaces in mind, available in a standard and smaller compact size.
Although I am a renter, since I recently lost my outdoor space when I moved flats I tested the Lumin out in my family garden. I tested the Lumin over the course of a few weeks cooking all the BBQ staples and testing out all the different features to see if it really was the renter-friendly BBQ I had been dreaming of. No surprises it really was.
Weber Lumin Electric Barbecue Specs
Dimensions: 30.50cm H x 66.00cm W x 48.50cm D
Total cooking area: 1562 cm2
Weight:16.50 Kg
Fuel type: Electric
Cooking grates: Porcelain-enamelled, cast iron cooking grates
Power: 230v = 2200 Watts
Max BBQ temperature: 315 °C+
Power cord length: 1.8-metre cable
Warranty: 5 years, apart from heating elements which is 2 years
Who tested this BBQ?
Rebecca is a cooking and foodie obsessive, she is usually the nominated BBQ chef when it comes to summer dinners with friends and family. She has cooked on nearly every style of BBQ from a traditional Weber Kettle BBQ to a six-burner gas BBQ. She tests all the barbecues at her family home in Yorkshire, and they all have to pass the 'Mother-approved' to get the full seal of approval.
Unboxing the Weber Lumin Electric Barbecue, setting up and first impressions
The Lumin turned up in a single large box, packaged carefully with cardboard and a minimal amount of plastic. The box was relatively heavy on my own, but easy to manage between two people.
To say first impressions were good would be an understatement. This was potentially the fastest I have ever set up a BBQ, the Lumin took me 10 mins to put together before I was ready to start grilling. I repeat 10 mins! And that was only because I had to wait for my sister to help me get it out of the box.
I was testing the BBQ without the stand so the instructions were miraculously only half a page long for the set-up. They were easy to follow as I had nothing to put together beyond unpacking the grill and attaching the temperature regulator. The rest of the BBQ comes ready set-up, so you can lift it out and just put it on top of a heat-resistant surface ready to cook.
It was irritating that the BBQ doesn't automatically come with a stand, but it does make the Lumin a good option if you're looking to integrate a BBQ seamlessly into your outdoor kitchen ideas. You can purchase a version with the stand, but it will cost £100 extra.
I set the Lumin up on a folding plastic outdoor table and ran an extension lead from inside the house to plug in the BBQ. Of course, it would be easier if you have an outdoor plug, but from my experience of using a balcony as a renter, I know that using an extension lead is the reality for most outdoor spaces.
At first glance, the Lumin looks like a very smart small traditional BBQ unlike some of its rival electric BBQs, and the BBQ aesthetic is a large part of the Lumin's appeal. The electric heating element sits in a metal bowl under the grill, mimicking the same heating set-up found in any other BBQ. The metal bowl has two channels at the bottom leading into a disposable Weber drip tray that sits on a slide-out shelf mounted int he plastic base of the BBQ. This can be reused a couple of times, before needing to be replaced.
The Lumin comes with a built-in thermometer display on the top just like most BBQ. The biggest difference to most other BBQs is the two attachments it comes with to allow you to switch up your cooking style between steaming, smoking, searing and keeping food warm.
Cooking on the Weber Lumin Electric Barbecue
Before using the BBQ Weber advises doing a 20-minute burn-off by preheating the BBQ to 250 degrees. Weber recommends you preheat the BBQ up to this temperature for the best results every time you use it. This is very easy to do, as you simply flick the only knob on the BBQ to the high sear function - helpfully indicated by a flame illustration. The LED above it illuminates to show that it is on. Using the thermometer built into the top I was able to see that the BBQ came up to temperature within 15 minutes.
I cooked a batch of sausages first. I was able to easily fit five on, with plenty of remaining space. For most smaller cuts Weber recommends using the high sear function, with the lid closed. I followed this guidance to start with but dropped the temperature to get it closer to 200 after the initial sear. The Lumin only has four settings - high, steam/smoke, medium and low (intended for keeping food warm), so while it was easy for novices to control, more experienced grillers might be frustrated by the lack of flexibility over changing the temperature.
Still, the results were fantastic, the sausages were grilled to perfection with distinctive grill markings on within the same 15 mins specified on the packaging. Despite my forgetting to use any oil or similar on the grill, the sausages didn't stick. After taste-testing them on my family, our only quibble was that other than the appearance the sausages lacked that authentic BBQ taste.
Next, I grilled sections of pineapple to see how it coped with fruit and vegetables and again the searing results were brilliant. The pineapple picked up those coveted grill lines, without that less-than-desirable burnt taste. While one or two segments did stick a tiny bit, they were easy to loosen.
Cooking a large cut of meat is something we do for most of our BBQ reviews, but I'll confess I find the time investment and temperature adjustment gymnastics intimidating when attempting it. I braved cooking a small pork loin roast on the Lumin, and I am shocked to say I will definitely be doing it again - I'm a BBQ roast dinner convert!
After preheating for the required 15 minutes, salting and oiling the pork loin an hour before I seared it on the highest setting for the first 15 minutes, turning it over halfway through and keeping the lid down. After it was seared I dropped the BBQ to the lowest setting and left it there for the next 40 to 50 minutes. The Lumin doesn't come with a built-in meat-thermometer so I relied on my simple handheld one from Amazon to check in on the temperature every 20 minutes.
It cooked within 2 hours, but I did have to hold my nerve when leaving the pork to cook on the bare grill, I was terrified of the bottom burning but it just developed a delicious brown char. The inside was moist and delicious, and I almost succeeded in making crackling, but I blame my cooking skills for the failure in that department, not the BBQ.
Special features
While the Lumin does lack a few bells and whistles that other BBQs have such as a keeping warm shelf and even a side burner, it makes up for two clever accessories that allow you to turn it into a steamer, smoker and food warmer. One of the grill plates can be swapped out for a reservoir that can be filled with water for steaming or wood chips for smoking, and a reversible steam pan sits on top of it to hold the food.
The Lumin claims that you can cook well straight from frozen using these accessories. When I put it to the test on some burgers I was very impressed, it works by defrosting the food whilst the BBQ is heating up, so you are actually not losing any extra time to the defrosting process when cooking.
The burgers were defrosted in 15 minutes, and I was able to move them straight onto the grill that was still in place. I then used the steamer set up to defrost the burger buns whilst the burgers cooked. In 30 minutes I had perfectly cooked burgers in a fluffy and slightly warmed bun. The only downside was that the steamer set-up halved the size of the cooking space so this would only be an option when cooking for three people max.
I tried to test the smoking function but was unable to track down any woodchips easily from my nearby retail park. Weber does sell them directly through their website, or you can buy them from stores such as Waitrose. However, I had seen (and tasted) the smoking function in action at a Weber press evening and was impressed with the delicious smokey flavour they added to a pork and pineapple skewer.
Cleaning and maintenance
Like most Weber BBQs the Lumin is super easy to clean. The grills only need to be brushed lightly during the preheating process to keep them clean and working well. Most of the grease funnels easily out into the small drip tray that can be emptied and eventually replaced.
After every five uses, Weber recommends giving the whole BBQ a proper clean. The heating element can easily be taken out by removing two screws. You can then use the spatula that comes with the Lumin to scrape down the inside body of the BBQ. I found I still had some remnants of food that wouldn't budge, but I was able to take the whole inside of the BBQ out and give it a wash in soapy water in the sink. I did the same with the grill plates and couldn't believe how well they cleaned. They looked almost as good as new. It was one of the easiest BBQs I have ever cleaned.
How does it compare to similar models and other Weber BBQs?
When it comes to other styles of BBQs I must say I am a complete electric BBQ convert. Compared to cooking on a gas or charcoal BBQ it was easy to do, and I didn't have to worry about controlling any flames. It made barbecuing feel much more accessible for every meal, and less like a massive mission in planning since you could cook from frozen. However, if you are after that authentic BBQ taste that the more traditional Weber BBQs provide then the Lumin isn't for you.
The Lumin is Weber's third range of electric BBQs. The Lumin compact sits alongside the Weber Q 1400 electric barbecue as the most affordable electric BBQs that Weber offers. While the Weber Q 1400 comes in at £350, £50 cheaper than the Compact Lumin model, in our opinion the looks and the extra cooking functions makes the Lumin worth the extra £50.
The Lumin standard and compact models are both more expensive that similar table top electric grill alternatives on the market. But it really is appearance that make the Lumin stand out against other electric BBQs.
It lacks the versatility that Ninja's new electric BBQ offers in terms of temperatures and cooking styles, and it might not be as affordable as the Landmann E-Pantera 2.0 Electric Portable BBQ but it beats both of them hands down in terms of looks. Dare we say it looks a little sexy with its slim shiny black casing, it's a BBQ you'll want to show off not hide away.
Verdict: Should you buy the Weber Lumin Electric Barbecue?
I've probably already made it pretty clear that I am a serious fan of the Lumin Electric Barbecue. If you have a small outdoor space and are looking for a BBQ that is as easy to use as your oven then it is worth the investment. It has been made for even the smallest outdoor spaces with the Lumin compact option.
However, if you are after a BBQ for entertaining at parties and you need space for cooking multiple things at once the Lumin is very limiting in terms of capacity. While it comes with plenty of clever features to switch up the cooking style these can only be used one at a time so you are committed to it until the BBQ cools down.
There is also the consideration of cost to run as it uses electricity, but Weber claims it uses just £0.43 to run per session, and is the most energy-efficient grill they've made. For comparison, a large air fryer costs 34p to run for 15 minutes.
The price is a little bit of a sticking point for me personally, while £579 isn't extortionate, it actually sits in the middle range of BBQ prices. However, the price quickly goes up if you opt to add on the stand (£100) and then the cover (another £41). Both of which would be essential for most households using it day-to-day.
But you do know with Weber you are getting a quality BBQ with a five-year warranty, so you won't be shelling out on another BBQ any time soon. It's for these reasons and the best-tasting pork I've ever made that I'm willing to forgive Weber the price and recommend it to everyone I know.
About this review, and the reviewer
As part of our commitment to how we test products at Ideal Home, Rebecca tested this product at home with a series of different foods before she came to the conclusions in this review.
Get the Ideal Home Newsletter
Sign up to our newsletter for style and decor inspiration, house makeovers, project advice and more.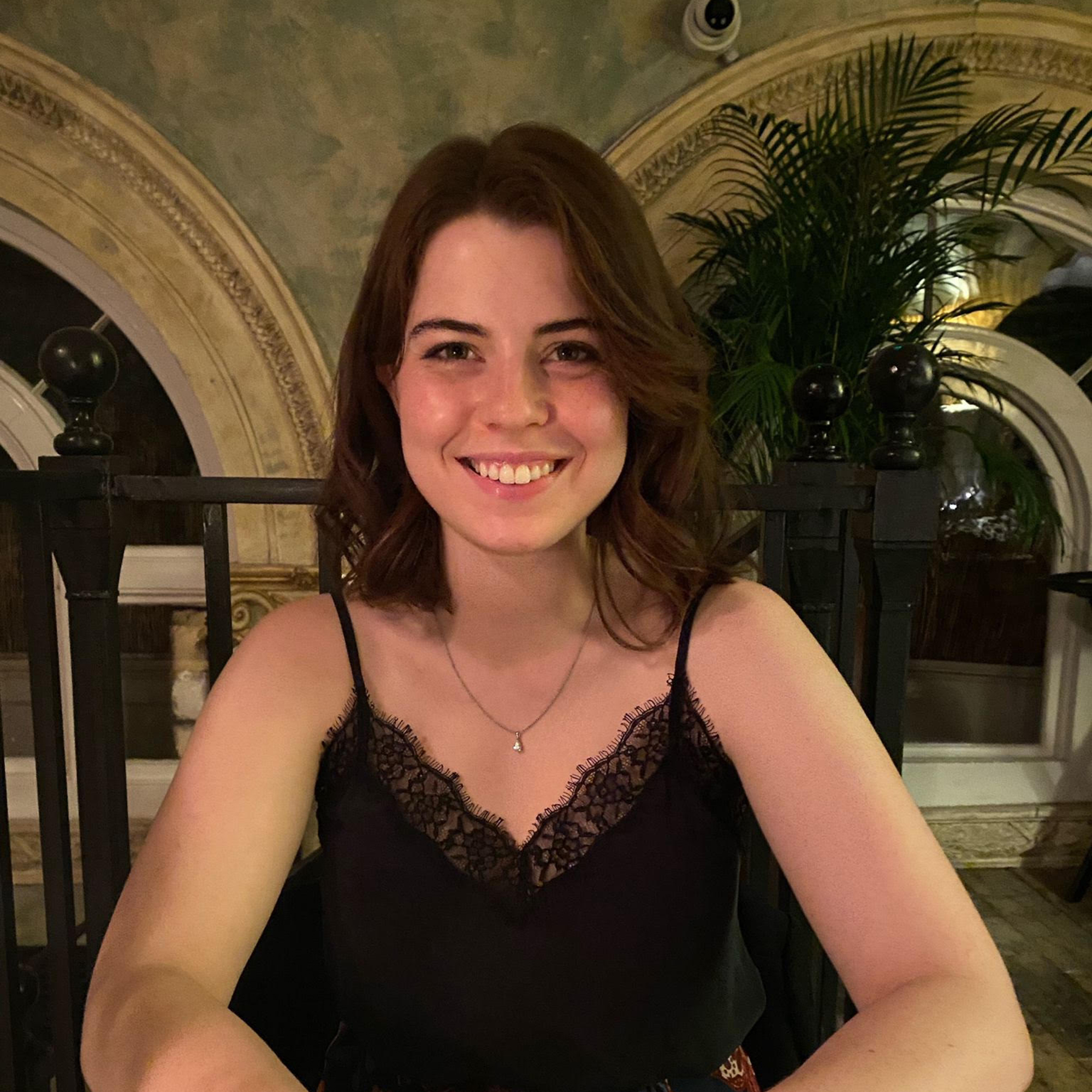 Rebecca Knight has been the Deputy Editor on the Ideal Home Website since 2022. She graduated with a Masters degree in magazine journalism from City, University of London in 2018, before starting her journalism career as a staff writer on women's weekly magazines. She fell into the world of homes and interiors after joining the Ideal Home website team in 2019 as a Digital Writer. In 2020 she moved into position of Homes News Editor working across Homes & Gardens, LivingEtc, Real Homes, Gardeningetc and Ideal Home covering everything from the latest viral cleaning hack to the next big interior trend.