Want a way to make lattes at home? We tried the Nespresso Lattissima to see if it's up to the job
Love lattes? You can master the art at home with the De'Longhi Nespresso Lattissima Touch Coffee Machine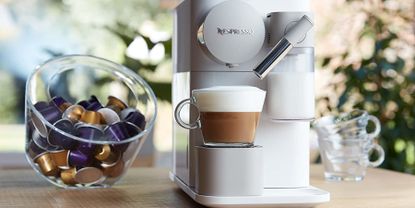 (Image credit: Nespresso Lattissima Touch )
Mid-range in price but excpetionally good when it comes to making coffee, we're big fans of the Nespresso Lattissima Touch. It's the perfect machine for a latte lover, and will be sure to perk up your mornings at home.
Reasons to buy
+

Clever design

+

Stylish and range of colour options

+

Lovely frothy coffees

+

Great choice of recipes
Reasons to avoid
-

Milk frother can be a little fiddly

-

Milk may not get hot enough for some
Why you can trust Ideal Home Our expert reviewers spend hours testing and comparing products and services so you can choose the best for you. Find out more about how we test.
Buying a latte or a cappuccino on your way to the office is an expensive habit and one that's hard to break out of if you can't replicate the experience at home. With the help of the De'Longhi Nespresso Lattissima One Touch Coffee Machine, that kind of coffee shop drink is finally in your grasp, with the option to make espressos or lattes in the comfort of your kitchen with one of the best pod coffee machines.
The design of the Lattissima boasts a built-in milk tank, a frothing wand and the chance to switch up your coffee and have the machine remember your preferences for next time too. In short, it feels like this machine can do a whole lot for a very reasonable price (£259.99 RRP but often found for far less online).
To see if it is as all-encompassing as it sounds, we tried it out at the Future Test Facility, enjoying a range of short and long hot drinks as we went. Keep reading to see if the De'Longhi Nespresso Lattissima One Touch qualifies as one of the best coffee machines around.
De'Longhi Nespresso Lattisima Touch Coffee Machine specs
Model name: De'Longhi Nespresso Lattissima Touch One
Capacity: 09. litres
Material: Plastic
Wattage: 1400W
Dimensions: W173 x D320 x H258
Recipes: Espresso, Long Espresso, Cappuccino, Latte Macchiato, Hot Milk Foam, Creamy Latte
Who tested this coffee machine?
Molly is the Ecommerce Editor covering appliances at Ideal Home. Testing everything from air fryers to vacuums to deliver a verdict for you, she tried out this pod coffee machine alongside a whole host of others at the Future Test Facility.
First impressions
The design of the De'Longhi Nespresso Lattissima is pretty clever. Let's start with the rectangular body, which is sleek and not-too-big, and has controls that sit flush with the top, as well as a sizable water tank slotted into the back. The machine comes in white or black, so you can switch it up depending on the decor of your kitchen.
The front of the housing is where things get satisfying. The milk tank slots nicely onto the front and has a wand attached, which you point down into your cup when you're ready. The drip tray can be moved up or down depending on the size of your drink, and the pod bin pulls out from the cube itself, saving on space. It's a very slick operation and helps with the fact that this machine looks the part on your countertop.
On the day that I tested the Lattissima, I also tested a whole host of other coffee machines and this was the only one with a milk tank, which in this case is clip-on. I really like it as a concept, though I was sceptical of how hot the milk would be when it emerged, which I'll get onto later.
To get started with this machine you have to run a cycle to flush it out with water, which is standard with pod machines. You can also set the level of water hardness after running a test with materials included in the box so that the machine can adjust accordingly. With the frother, you also need to be careful to point it toward your cup once you've set it up. I know it sounds simple, but you'll have a mess on your hands if you forget.
Making an espresso
If you're an espresso drinker, or you're going to share this machine with someone who is, then the Latissima will get the job done efficiently, with lovely tasting coffee produced at the end. The whole process took mere minutes (perhaps even less) and the machine was very quiet too, so you won't be waking up your neighbours with your morning coffee.
The machine uses Nespresso pods or similar sized alternatives, so if you're used to Nespresso coffee from the machine you have now, then expect the same range to be available to you.
I thought the crema on the espresso was impressive, and the short coffees made with this machine were definitely the best-looking on the day in question. Okay, so you can't quite customise your brew down to the gram or precise temperature as you can with The Morning Machine, but for a casual coffee consumer like me, I don't really need that level of detail. I much prefer the convenience of just pressing one button to get my coffee, especially before 9 am.
If you do want to get a little more technical, there is the option to tailor the strength by taking a look at the included manual and tweaking the settings for espresso or lungo. Once you've done this, the machine will remember how you like it for the next time. It's a good middle ground if you're a little more interested in the delicate makeup of your coffee.
Making longer drinks
Long drinks feel like the thing that really makes this machine great. To begin you fill the tank with up to 135ml of milk or a non-dairy milk alternative. The included manual lets you know the perfect amount of milk to add for each function. In this case, we need 60ml of milk to make a cappuccino.
Cleverly the milk jug includes an optical sensor, which empties out all of the milk that you've inputted in order to prevent waste. The frothing process is not too noisy, and the milk is delivered to your cup quickly.
The resulting drink had a nice foam to it, though it doesn't have the quality of silkiness that I get at home with one of the best milk frothers which I use separately from my usual machine. I think latte art would be a bit of a struggle due to the froth's consistency, so if you're looking to get inventive this might not be the machine for you.
The one question I raised with this machine was the temperature of the milk that emerges from the wand, as though the drink was warm, it wasn't piping hot. It wasn't troublesome for me, as it meant the drink was immediately at quite a drinkable temperature, but if you love your cappuccinos or lattes very hot, you might want to look elsewhere.
Cleaning
After every coffee that uses milk, the Lattissima will alert you via a light on the control panel to remind you to clean the tank. If you're using dairy especially it's a good idea to keep ontop of cleaning the tank and wand, which can be hand washed or put into your next dishwasher cycle.
The pod bin is quite large, meaning that you can get through quite a number of coffees before you need to pull it out from the main body of the machine to clean it.
How does the De'Longhi Nespresso Touch compare to similar models?
I tried the Lattissima amongst a range of other pod coffee machines, and it was definitely my favourite option for long, milky coffees without involving a separate appliance. I think it was probably the best value for money machine too, as it has an average RRP but is often reduced, and can do it all in one.
The machine that produced the nicest tasting coffee on the day was The Morning Machine, but at £349 and only the capacity for shorter drinks, I don't think the same value will be there for those who drink lattes or cappuccinos, despite the improved taste. My machine of choice from the day is the Smeg Lavazza a Modo Mio, as I think it has the edge aesthetically, I prefer the taste of Lavazza pods and I have the matching Smeg milk frother, which I love in my kitchen.
Should you buy the De'Longhi Nespresso Touch?
I was a big fan of the Lattisima during testing, and can see how it would make the perfect machine for anyone who likes longer coffees and wants to cut down on their buying out habits a little bit. It doesn't hog space on your countertop, has a clever design, looks nice, and is easy to use. For me, there's little more I'd ask for from my coffee machine.
Get the Ideal Home Newsletter
Sign up to our newsletter for style and decor inspiration, house makeovers, project advice and more.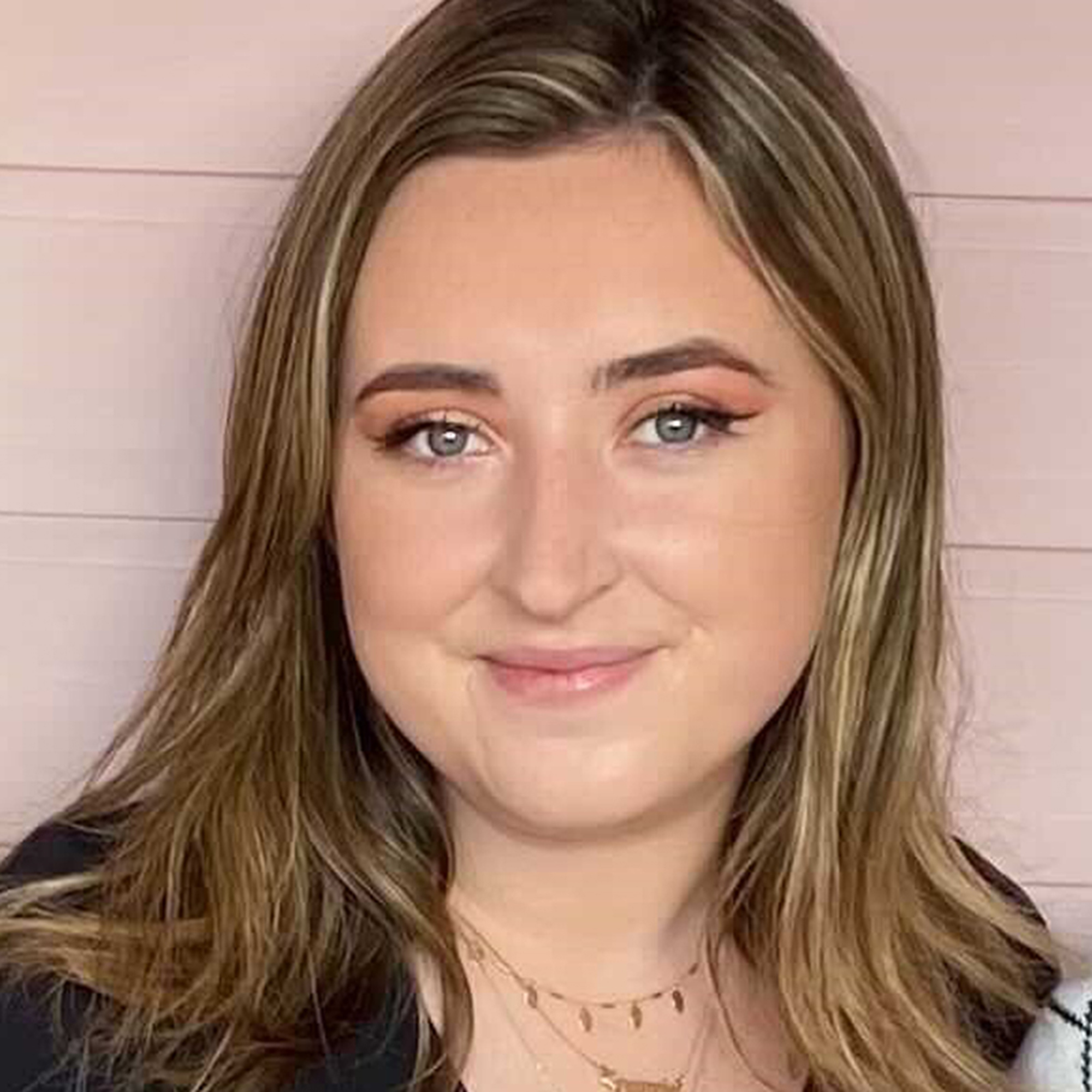 After writing for all of Future's Homes titles, Molly is now an Ecommerce Editor at Ideal Home, working across a range of shopping content to find the best buys for your space. Previously, she was the Staff Writer at TopTenReviews, another Future site, where she covered home content, which to a US audience is anything from turkey fryers to ride-on lawn mowers. Now, she spends her time writing reviews of appliances she's tested at home and at our testing facility (we're talking air fryers, vacuums, dehumidifiers and more!), as well as curating buying guides. She's a certified Consumer Expert for several product categories after passing a five-step program including hands-on experience, consumer interviews and extensive research into her specialist areas including kitchen appliances and vacuums.