Is it better to buy a Kitchenaid or a Kenwood stand mixer? We put them head to head
On your marks… get set… bake!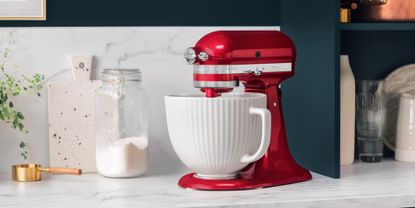 (Image credit: KitchenAid)
The Great British Bake Off is back on our screens, we wouldn't blame you for wanting to get your bake on. But every year we are faced with the ultimate question is it worth investing in a Kitchenaid? Or could a Kenwood standmixer be a better choice and savvier choice?
Every year the Bake Off tent has been filled with pastel-coloured KitchenAid Artisan stand mixers. And while these mixers have become synonymous with the baking show we all know and love, you might be eager to know whether they're actually the best stand mixer you can buy and worth the investment.
That's why we decided to put the classic KitchenAid 4.8L Artisan to the test against our top-rated alternative, the Kenwood kMix KMX750. They're similar in terms of their capacity, their extra accessories, and their general appearance… but which one will be going home as Star Stand Mixer? Well, let the baking battle commence!
KitchenAid 125 Artisan 4.8L Stand Mixer vs Kenwood kMix Stand Mixer
KitchenAid 125 Artisan 4.8L Stand Mixer
+ Iconic KitchenAid style
+ A workhorse when it comes to mixing
+ Countless colour options
- Mid-range for Kitchenaid, but still £££
+ Excellent fold function
+ Very powerful motor
+ A range of fun pastel colours
+ Parts all dishwasher safe

+ On sale for Amazon Prime Day
- Hefty at over 10kg
Which produced the best baked goods?
As both the KitchenAid and the Kenwood stand mixers offer six different speeds, you could say that they're fairly equal on paper. But when our reviewer tested both of them with her Victoria sponge cake recipe, she found that there were some major differences between them - especially as the Kenwood has twice the power.
To start with, she struggled to get the hang of the tilt-head design of the KitchenAid. But although she accidentally turned the stand mixer on when trying to add and remove attachments, she knew that this accident could be rectified with further use. All in all, though, she was pleased with the light and fluffiness of her cake, claiming 'the results were some of my finest.'
When she moved on to making bread, however, she was disappointed with how much the 500-watt motor stand mixer struggled to knead the dough. In fact, the appliance wouldn't stop moving around on her countertop during the mixing process.
This is something she didn't experience with the Kenwood. In fact, the kMix proved to be superior when it came to mixing together the ingredients for her cake.
The glass bowl meant that she could see how well the sugar and butter mixed together without having to pause the machine, and she appreciated that the slow start (it takes a second or so for the mixer to come up to speed) meant that she wasn't covered in a cloud of flour when it came to mixing her dry ingredients.
Which one has more accessories?
When you're spending your hard-earned money on a stand mixer, you want to make sure that you're getting value for money. And when Millie Fender, Ideal Home's Head of Reviews, took these stand mixers for a test drive, she obviously took into account all of the accessories and extras that came with the main stand mixer.
Coming as part of the KitchenAid 4.8L Artisan Stand Mixer deluxe package is a 4.8 litre mixing bowl, a shallower and handle-free 3-litre stainless steel bowl, as well as a flat beater, dough hook, 6 wire whisk, and pouring shield. If you opt for the regular package, though (which will cost you around £100 less), you'll just get the hook, whisk and larger bowl.
You'll get a similar selection with the Kenwood kMix. While Millie found that the 5-litre glass mixing bowl was a little on the heavy side, she appreciated the fact that the bowl came with markings to make liquid measurements even easier. Alongside this, the box was also full of a flat beater, wire whisk, dough hook, and even a spatula.
Of course, if size is what you're after, the Kenwood certainly wins this round with a 5-litre bowl. But if you don't want to fill your kitchen worktops with a heavy glass bowl, it might be worth choosing the KitchenAid's smaller 4.8L stainless steel bowl - which some could argue is the more stylish option.
Which one is easiest to use and clean?
In terms of cleaning, both the KitchenAid and the Kenwood offer something that many of their predecessors didn't have: their attachments are dishwasher safe. This means that you can pop everything from the bowls to the whisks into the dishwasher and feel confident that they'll come out sparkling clean.
Of course, the main stands of both aren't dishwasher safe, but Millie found that giving them both a good wipe-down left them looking as good as new.
What's the price difference?
If price is a big factor in your decision-making, the price of these two stand mixers probably won't help your process too much. While the iconic KitchenAid will set you back £449.00 (although, at the time of writing, it's currently on sale for £404.10 at Kitchenaid), the Kenwood kMix retails at £419.90 on the Kenwood website . But we have spotted the Kewnwood kMix available for as little as £229 on Amazon.
With a full-price difference of just under £30, there's very little between these two options. But if you want us to choose a winner, the Kenwood pips this one.
Final verdict: Which one should you buy?
Well, it's safe to say that we're writers divided. On the one hand, we have an impressive and iconic KitchenAid stand mixer, loved by the bakers on The Great British Bake Off and professional bakers alike. On the other hand, we have a cheaper alternative that has twice the power but doesn't look as stylish.
Our E-commerce Editor, Molly Cleary, is well and truly on team KitchenAid. 'We test a lot of kitchen appliances at our dedicated facility, which is thankfully kitted out with a few KitchenAid Artisans. These stand mixers are capable of every task, from kneading to whipping up egg whites.'
'These are the mixers they have in the Bake Off tent, and you can see why - they are just so gorgeous. From the matte shades to the colour-of-the-year editions (especially last year!), these mixers are the ultimate icon to have on your countertop.'
Our Editor-in-Chief Heather Young summoned it up well when she said 'I love my Kenwood kMix, but I store it away when not in use. If it was out on my countertop I'd probably have gone for the Kitchenaid.'
If it's aesthetics you're after and you have the money to spend, you can't beat the Kitchenaid design. However, if you have a smaller budget and want a stand mixer that still looks good and delivers a killer bake the Kenwood kMix is a worthy alternative.
Get the Ideal Home Newsletter
Sign up to our newsletter for style and decor inspiration, house makeovers, project advice and more.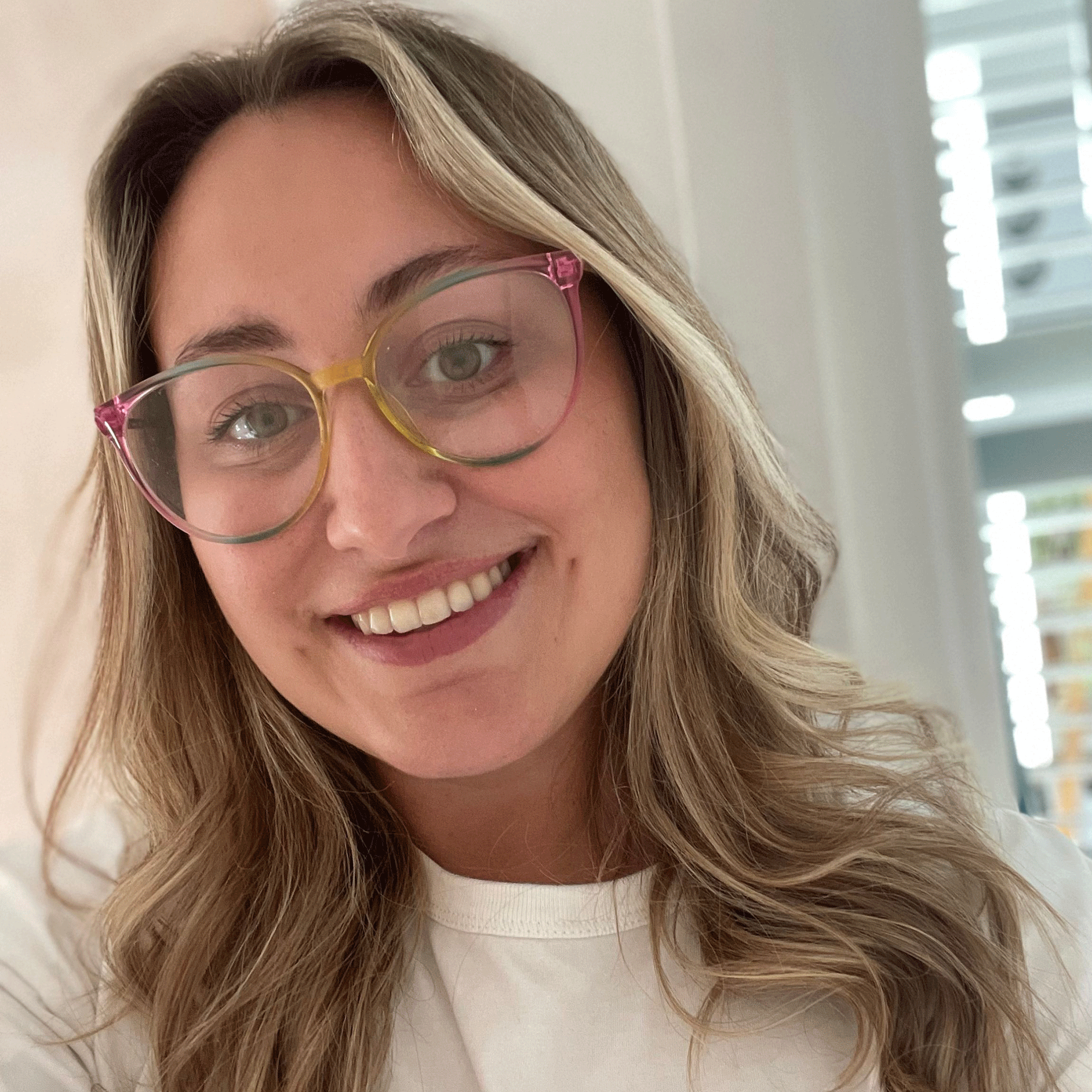 Lauren Bradbury is a freelance writer and major homes enthusiast. She graduated with a Bachelor's degree in English and Creative Writing from the University of Chichester in 2016, before dipping her toe into the world of content writing. After years of agency work, writing everything from real-life stories to holiday round-ups, she decided to take the plunge and become a full-time freelancer in the online magazine world. Since then, she has become a regular contributor for Real Homes and Ideal Home, and become even more obsessed with everything interior and garden related. As a result, she's in the process of transforming her old Victorian terraced house into an eclectic and modern home that hits visitors with personality as soon as they walk through the door.