Looking for an air fryer that can also grill just in time for summer? We tried one out
This Chefree model is great as a grill but lacks the usual convenience of an air fryer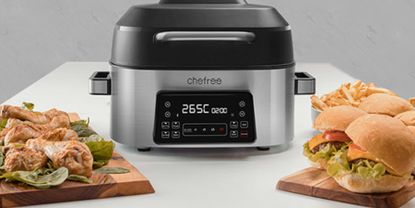 (Image credit: Chefree )
The Chefree's Air Fryer Grill AFG01 is a fairly good all-rounder, with strong cooking results to prove it. It's great for bringing together quick dinners, and the grill element is great for burn-free meals. While there's room for improvement when it comes to the air frying element, it's a good appliance for switching to a healthier way of cooking.
Reasons to buy
+

Offers low-fat grilling

+

Makes minimal mess

+

Family sized capacity

+

Multifunctional cooking
Reasons to avoid
-

Big and bulky

-

Pricey

-

Need oven gloves to shake the basket
Why you can trust Ideal Home Our expert reviewers spend hours testing and comparing products and services so you can choose the best for you. Find out more about how we test.
Whether you're looking to reduce fat when cooking meat and poultry, or your pick of the best BBQs has been rained off, a standalone indoor grill is a win. Faster to heat up than a conventional grill, Chefree's Air Fryer Grill goes one better, incorporating the ability to air fry, so you can make healthier homemade chips or whip up crispy food from the freezer in minutes. It also reaches an impressive 265°C – perfect for creating seared flavours.
I swapped my air fryer for it for several weeks to see how it measured up. While it took some getting used to – having to don oven gloves every time the basket inside needed a shake made using the Air Fryer Grill less convenient than my usual model – its overall performance was good.
Perhaps the biggest bugbear I found was that it took up a huge chunk of my worktop – something that won't be an issue in a larger kitchen but might if you have a compact kitchen like mine. While its air frying capabilities are a useful addition, it's probably not one of the best air fryers you'll find. It is, however, fantastic as an indoor grill, with enough capacity to cook for a family of four, four grill heats, and a good choice of preset programmes enabling you to bake, roast and air broil (grilling with forced air).
It is, however, more expensive than a regular air fryer – so it's worth thinking about how much you'll use its grilling function versus air frying before you buy.
Chefree Air Fryer Grill AFG01 product specs
Material: Stainless steel and plastic
Colour: Black and silver
Capacity: 6 litres
Modes: Manual, air fry, air broil, roast, bake, fries and beef
Weight: 5.7kg
Power: 1660 watts
Size: 42.6 x 34.3 x 34.7 cm
Cable length: 90cm
Who tested the Chefree Air Fryer Grill?
Rachel Ogden has spent decades reviewing home appliances, from vacuum cleaners to food processors and everything in-between. She lives in Surrey on the edge of the North Downs and reviewed this air fryer grill in her own kitchen. It was tested using everyday foods for herself and her husband, as well as two cats who enjoyed the chicken scraps.
Unboxing the product
While many small appliances these days come packaged entirely in cardboard, sadly Chefree's Air Fryer Grill was protected by a large wedge of polystyrene foam on top: a deeply unsustainable choice and from what I could tell, could have been easily substituted for some cardboard inserts. The Air Fryer Grill itself was wrapped in plastic – again, largely unnecessary – with thin foam sheets inside to protect the parts from damage.
It was quite a big, bulky machine to heave out of the box and, just by itself, took up half the depth of my standard-sized worktop. It was far larger than any of my other small appliances, and more akin to the footprint of a small microwave. Its height when closed would probably allow it to be stored below wall units – but only just, and definitely not when in use. Its accessories are a cooking pot, which must always be used, plus a grill plate with handles and wire air frying basket that fits inside the pot.
What I did like is its sturdy carry handles either side for moving it around the room and the large chunky handle at the front for lifting the lid. The controls were clear: there are named presets (rather than symbols), recognisable buttons for toggling time and temperature manually, and a large display spelling out when to 'add food' or when it's preheating. This display also shows 'off' when it's off, which feels a little redundant, but this does eventually turn off.
Using the air fryer grill
One problem I encountered repeatedly was that the included instructions leave a lot to be desired: there's no guidance as to how to cook certain foods outside of the presets, which preset is best for certain foods ('beef' is obvious but there's no suggestion for frozen foods or vegetables), and what sort of capacity works best for different foods in the air fryer basket. In short, you're on your own, and will need to check food regularly at first, although previous experience of cooking with an air fryer or indoor grill will help. There are no recipes included.
All the presets and even the manual cook setting come with a short preheating time so that the Air Fryer Grill is at the right temperature when you add your food. Only when you've closed the lid after adding does the countdown timer begin. One handy feature is that you can adjust the time and temperature as you cook, so if something looks like it needs a few minutes more, or extra heat, there's no need to abandon the preset and start again.
Cooking vegetables
With no guidance for cooking vegetables, I chose to use the grill setting on low (200°C) for fresh corn on the cob, set for 15 minutes. From cold, preheating to this temperature took just under four minutes. There is only a very quiet beep to indicate when to add food, so if you're more than a few metres away, it helps to keep an eye on the display, which instructs when to add your food.
The Air Fryer Grill also beeps when the time has elapsed and the display flashes but it doesn't seem to stop cooking – this only happens when lid is lifted, so again, being nearby helps, or you may end up with overcooked food.
Halfway through the cooking time, I checked on the corn on the cob ­– at this point it had begun to turn a deeper yellow but was yet to brown. After 15 minutes, it was nicely browned all over, and most importantly, not singed or burnt. The corn was tender, sweet and not dried out.
Grilling burgers
I chose the beef setting for cooking burgers on the grill plate. Presumably, this would work just as well for other red meat (230°C), though as it's a hot but short 12-minute preset, you may need to adjust it to your preferred level of 'doneness' and thickness of the meat. After 11 minutes, the burgers were thoroughly cooked with no pink remaining in the middle – and plenty of fat that had run off into the cooking bowl below the grill plate.
Making homemade chips
There's no guidance in the instructions for how much food can be cooked in the air frying basket, but the instructions have an illustration of a basket filled up with chips for the fries setting, and the manufacturer states it'll accommodate up to 1kg. However, given the mixed results this produced, I would recommend just covering the bottom of the basket with potato.
I placed fresh chipped potato in the basket that had been peeled, rinsed and tossed in a drizzle of oil before adding this to the preheated cooking pot. The fries programme has a preset of 200°C for 18 minutes, which I suspected was too short for making chips from scratch.
Rather than shaking a drawer to toss the chips, as you would in a conventional air fryer, here it's necessary to lift the basket out to shake while wearing oven gloves, meaning that it's more involved. I found this quite awkward, especially as the handles on the wire basket aren't very big and so difficult to grip while wearing gloves.
After 18 minutes, the chips were nowhere near cooked. An additional 8 minutes was required for them to be soft and browner. The chips underneath the top layer were distinctly paler too, so smaller batches, rather than a full basket, would probably be best.
Air frying frozen food
Frozen food can end up soggy when cooked in an oven but fortunately, it's where air frying excels. I decided to cook one of the foods most prone to being less than crispy when cooked conventionally – hash browns – using the grill's basket and air frying function, which had a preset of 200°C for 20 minutes. I checked on them halfway through and they were still quite soft, but after the full 20 minutes, they were brown and crisp.
Grilling cheese
While you may not turn on your full grill to make small amounts of food, a tabletop grill is ideal for side dishes and snacks. For grilling halloumi, I selected the bake function as it has one of the lower preset temperatures of 175°C, and cheese is prone to burning at higher heats. The preset time was 30 minutes but I adjusted this to 10. It took just under three minutes to come up to temperature. The resulting halloumi slices were beautifully bubbly and golden brown with grill plate sear marks, while still being soft in the middle and not dried out.
Grilling chicken
Mid-sized to larger air fryers often state that you can use them to roast a whole chicken, however, due to the size limitations of the Air Fryer Grill, there isn't the height to do so inside without hitting the grill element in the lid. Instead, I roasted whole chicken legs on its grill plate using the roast setting of 200°C for 30 minutes.
It was large enough to fit on four chicken legs comfortably, so you could probably grill double the amount of drumsticks or more. This is close to the manufacturer's suggestion of 4-6 servings. After the programme finished, the legs were nicely browned, with golden bubbly skin and thoroughly cooked inside, with clear juices and no pink flesh remaining.
Cleaning
The instructions don't say whether the removable parts are dishwasher safe or not, and suggests cleaning them by hand – however, its Amazon listing states that parts are dishwasher safe. I found it easy to clean the grill plate and cooking pot by hand as greasy debris came off without issue – but the wire basket was prone to having food stuck to it and needed soaking in order to degrease and clean it properly. This part I would definitely recommend cleaning in the dishwasher if you have one.
Storage and maintenance
As mentioned previously, the Air Fryer Grill is big, meaning that you'll either need sufficient counter space for it, or a decent amount of cupboard space to store it. One annoyance is that only the grill plate or the air frying basket will fit inside, so you'll need to find a home for one of them by itself. The hope would be that you use this machine so often it earns its place permanently on your worktop, in which case you may not notice how much of a space hog it is.
How does it rate online?
Most of the reviews for the Chefree Air Fryer Grill AFG01 are glowing, with praise for its large capacity, multifunctionality and high heat settings. Some don't mind its big bulky presence on the worktop, as it's partially replacing their microwave and toaster or a previous air fryer. The difficulty of cleaning the wire basket does crop up though.
Comparisons
There are multiple air fryers on the market that offer a similar capacity to the Chefree Air Fryer Grill AFG01, including the Instant Vortex Plus, and Tefal EasyFry 3in1, which both have a grilling function. However, the closest in terms of spec would be one of Ninja's Foodi Health Grills, which tend to be significantly pricier and take up a similar amount of counter space. The Ninja Foodi Max Pro, for example, costs an average £120 more, but comes with an extra grill plate and food probe to monitor the temperature and let you know when dinner's done.
Chefree's parent company Ultenic was only founded in 2021 so there are no previous models of the Air Fryer Grill to compare this to.
Should you buy the Chefree Air Fryer Grill AFG01?
As a way to grill food quickly and conveniently, Chefree's Air Fryer Grill AFG01 does well – it's quick to heat up, easy to use and mostly produced good results. Chicken, burgers, cheese and vegetables all emerged from it perfectly grilled, juicy and not dry. This makes it ideal for quick dinners for families and couples, though it'll be less cost-effective if you're just grilling for one. The grill function is great for less confident cooks too – while there's the risk of burning food under a conventional grill, here, the even temperature and air flow mean that you're less likely to end up with charred-on-top, raw-in-the-middle results.
However, where it falls short is its air frying capabilities – having to pop on oven gloves to shake food is a faff, plus the heat doesn't circulate efficiently when the basket of food is full. If you love to air fry and only grill occasionally, a standalone air fryer is probably a better fit, but if you're simply looking for a healthier way to cook, with plenty of versatility, Chefree's Air Fryer Grill AFG01 could be worth the price tag.
About this review, and the reviewer
At Ideal Home, we're serious about how we test products, as without having hands-on experience, we can't wholeheartedly recommend making certain buying decisions. That's why we employed the help of our experienced freelancer Rachel to tell you exactly what's great, and not so great about this air fryer grill. She spent weeks cooking with it and really getting to know its capabilities, and has been allowed to keep it after the review to judge its long-term performance.
Rachel has reviewed hundreds of small and large appliances, yet still gets excited by unboxing anything with a plug attached. When not rigorously testing appliances, you'll find her antiquing, going for a gentle run or unwinding with a glass of fizz.
Get the Ideal Home Newsletter
Sign up to our newsletter for style and decor inspiration, house makeovers, project advice and more.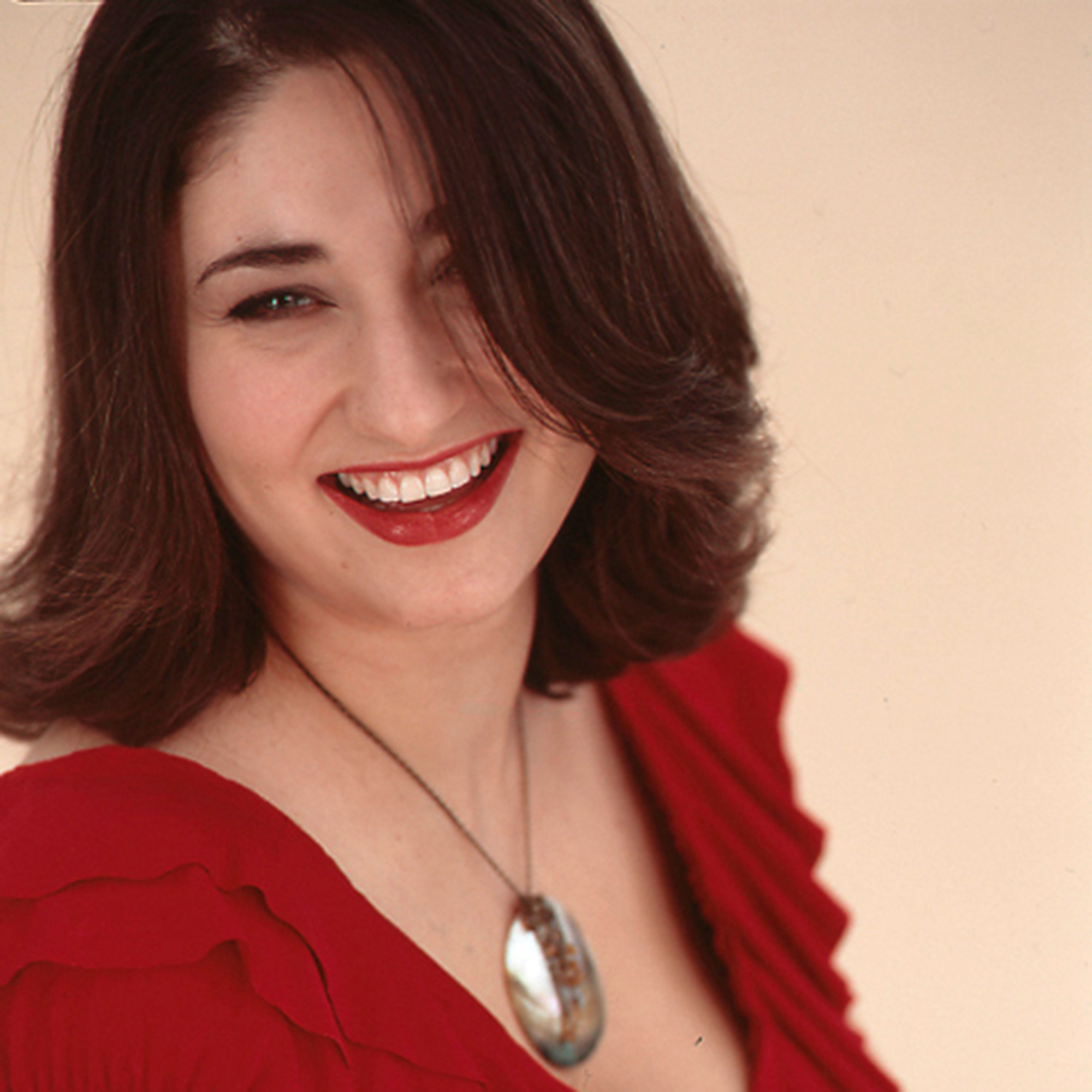 Rachel Ogden is a freelance journalist with more than 20 years' experience of writing, editing and sub-editing. Since 2007, she's worked exclusively in interiors, writing about everything from extending your home to kitchen worktops, flooring, storage and more. She specialises in product reviews, having reviews hundreds of small and large appliances and homeware.