Grants for solar panels – what Government help is available in 2023?
Grants for solar panels can help you install renewable technology and save money on your long-term energy bills. This is what's available now...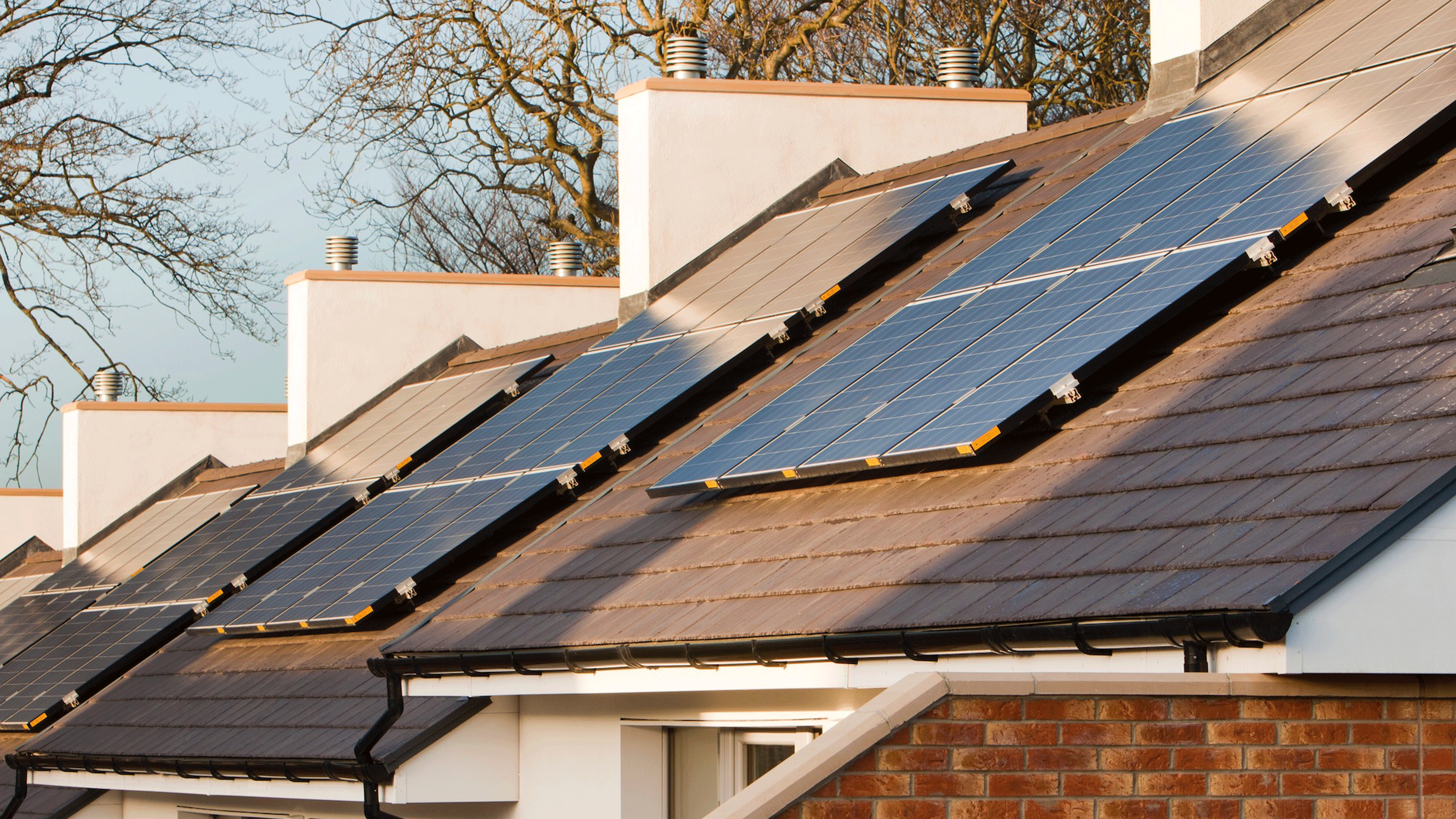 (Image credit: Getty Images/Ashley Cooper)
The last ten years have seen home installation of solar panels rising on a steady trajectory, but there's a lot of confusion around grants for solar panels - is there government help available, and who is eligible? After all, these additions can offer the rewards of lower energy bills and a significantly reduced carbon footprint.
It's common knowledge that solar panels are a worthy investment; aside from slashing your energy bills, they can actually make you money through the selling of excess electricity back into the grid. But the somewhat staggering upfront cost is the pitfall, which is why it's helpful to know about grants in case you can take advantage of them and save yourself a pretty penny.
In this guide we take a look at all of the current grants available, so that you can get clued up before you embark on solar installation. There is unfortunately less financial aid for solar panels today than there was five years ago, as their cost has steadily decreased - but, there are still some around that could help you out.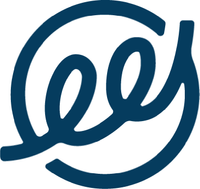 Grants for solar panels - everything you need to know
So if you've been wondering about grants but you're finding it hard to understand the information online, you've come to the right place. Our guide breaks down all of the available grants for solar panels in 2023, and how to find out whether you qualify.
What grants are available for solar panels in 2023?
Until it closed in 2019, the government ran the Feed-in-Tariff, a scheme in which energy companies essentially bought your solar panels for you. They'd even install them on your roof and you could benefit from the free electricity provided, so all you needed to worry about was how to clean solar panels.
This and a few other previous grants for solar panels have now ended, and the primary aid available today is the ECO4 scheme. There's a couple of other schemes that will help save you money overall, but ECO4 is now the only government-backed scheme that will help subsidise the cost of purchasing and installing solar panels.
1.The Energy Company Obligation (ECO4)
The Energy Company Obligation, or ECO scheme, is a government energy efficiency scheme targeted to vulnerable and low-income households. ECO's primary aim is to support those living in fuel poverty and make renewable energy sources like solar panels more accessible for those who wouldn't be able to afford it otherwise.
The scheme began in 2013, and is now in its fourth and final instalment, ECO4. Under ECO3, which ended in March 2022, only energy suppliers with over 150,000 customers were obligated to support eligible applicants. Though this is currently still the case in practice, to government is hoping to remove the obligation threshold so smaller energy providers can participate in the scheme too.
ECO4 will run until March 2026, so there are a good few years left to take advantage if you are eligible. You can apply for the ECO4 grants for solar panels if you're in recipient of benefits and if you own your home, or have permission to install solar panels from your landlord if you are renting.
Full eligibility criteria can be found on the ECO4 website. You'll need to fill out a quick questionnaire and if you qualify, you can book a technical surveyor to come to your home. They will assess which improvements will most improve your energy efficiency.
You may also be eligible if you receive the Warm Home Discount (which helps fuel-poor homes), or if you live in a house that has an Energy Performance Certificate (EPC) E or lower.
Under ECO3, energy companies can choose how much funding they provide, as well as the installer that does the work. This means that while you could save around £6,000 – the typical cost for solar panels – the amount of funding you will be offered will depend on your eligibility and how effective installing solar panels will be for your home.
Which energy companies offer ECO4?
The following energy providers are currently offering ECO4 grants for solar panels:
British Gas
Bulb
EDF Energy
EON
Octopus Energy (including Co-op Energy)
Outfox the Market
Ovo Energy (including Boost and SSE)
Scottish Power
Shell Energy
So Energy
Utility Warehouse
Utilita
How much the company will offer depends on their market share. The good news is that you don't have to apply for the grant from your current provider. Have a look online at the current ECO4 eligibility criteria from each company and how much help they're offering, then apply for the one that best suits your needs.
2. The Smart Export Guarantee (SEG)
'If you've installed solar panels on your property, then the Smart Export Guarantee (SEG) scheme is a government financial initiative which enables small generators to export their electricity back to licensed SEG energy providers for the National Grid', explains Chris Delaney, Managing Director, GreenBuildingRenewables. 'SEG licensees set their energy tariffs themselves, so you must shop around to find the most competitive rate.'
The SEG launched in 2020 to replace the Feed-in-Tariff, and requires energy suppliers with 150,000+ customers to pay homeowners for any unused solar-generated electricity. This means you can earn money back once you've installed solar panels, increasing the rate of your return on investment.
Homeowners with MCS-certified solar PV panels installed may be eligible. But you'll also be required to have a registered smart meter installed that records your exported electricity.
You can apply through your energy supplier – for example, this is the SSE's Smart Export Guarantee's application form. It's recommended to read Ofgem's Guidance for Generators documentfirst.
With the SEG it's really more a question of 'how much could I earn?'. While this can depend on factors such as your electricity usage and your export tariff rates, households on the highest SEG rate could save £82 a year, according to Which?.
James Andrews, Senior Personal Finance Editor at Money.co.uk, says, 'people may be put off the idea of solar panels as they think the UK's frequently grey skies won't generate enough energy. However, even on gloomy days panels still produce power.'
'This is a great thing because the Smart Export Guarantee means households can get paid for their solar energy output. This might not be as generous as the feed-in tariff scheme it replaced, but it still means energy you don't use yourself isn't entirely wasted.'
3. VAT reductions
In the March 2022 Spring Statement, the government announced that households would be able to pay 0% VAT on any energy-saving materials they're having installed. This was part of the plan to tackle high energy bills, and is applicable to any solar panels, electric heat pumps and various types of home insulation until 1st April 2027.
Solar Energy UK had been campaigning for the government to ensure all solar and energy storage technologies qualify for zero-rated VAT, as they believed this would encourage green home investments.
'We have also called on the government to work with the solar and other low-carbon technology industries to establish a long-term retrofit support scheme for homeowners and renters,' explains Kevin McCann, Policy Manager at Solar Energy UK explains. 'All zero-carbon technologies should have access to these support measures, including solar PV, solar thermal, energy storage and zero-carbon heat technologies.'
4. The Green Deal
Originally funded by the government, the Green Deal is now a private loan repayment scheme designed to help you manage the upfront cost of solar installation. It doesn't strictly classify as one of the grants for solar panels but it allows you to spread the cost of your energy-saving home improvements over 10-25 years.
'Designed to encourage homeowners, tenants and landlords to improve the energy efficiency of their properties, the Green Deal covers a range of eco home improvements, from solar panels to insulation,' says Nathan Hyatt-Mitchell, Heating Engineer, Rated People. 'The loan repayments are added to your electricity bill, and they shouldn't be higher than the amount of energy you're likely to save, so your total outgoings shouldn't increase.'
Anyone who lives in a home that has an electricity meter (including prepayment meters) can be eligible for the scheme. Your property will firstly need to be assessed, after which you can apply for a Green Deal Finance Plan. You can find out more via the Green Deal Oversight and Registration Body website.
Which types of solar panels are available through grant schemes?
You'll notice two distinctions of solar panel throughout this article: solar photovoltaic (PV) panels, which generate electricity from sunlight, and solar thermal panels, which generate heat for use in your domestic hot water cylinder.
How much would I expect to pay without a grant?
So how much do solar panels cost? Our in-depth guide explains more, but you can expect to pay anywhere between £5,000-£8,000 for a solar PV system and £4,000 to £5,000 for a solar thermal system, according to Checkatrade.
These figures might seem lofty, but their energy-saving impact can be considerable, says Jack Sutcliffe, co-founder of Power Sheds. 'Particularly with the spike in energy bills that we're currently seeing, any method that can help with energy efficiency is extremely valuable. Solar panels certainly fall into this category; they are green and effective energy sources that can help reduce operating costs significantly.'
Is the Renewable Heat Incentive still available?
The RHI was a government scheme which provided MCS certified solar thermal panels. This ended in March 2022 and was replaced by the Boiler Upgrade Scheme. This scheme funds some solar panels as part of a heat pump system, but applications for this are now closed.
Is the Feed-in-Tariff still available?
The Feed-in-Tariff used to pay homeowners to generate electricity from their solar PV panels. Unfortunately, it closed on 31 March 2019 for all new applications.
Is the Green Homes Grant still available?
The short-lived Green Homes Grant offered homeowners up to £10,000 to make energy-efficient improvements. Solar thermal panels were included as a primary measure, but the scheme was scrapped in March 2021.
A local authority-delivered scheme has continued to provide funding for solar PV panels. It's open to households with an EPC D rating or lower (E, F or G) and a combined annual income of below £30,000.
How else can I recoup money on my solar panels?
If you had solar panels installed on the Feed-in-Tariff then you might be able to sell this tariff, a process known as solar equity release. Some energy suppliers will offer lump sums to homeowners in exchange for the remainder of the tariff, and for your excess generation. If you go down this route it's best to shop around for the best deals.
FAQs
Can you still get government grants for solar panels?
The only active government grants for solar panels is ECO4. 'ECO4 is the latest phase of the Government's Energy Company Obligation scheme that's designed to help low-income families to save energy, make homes warmer and reduce carbon emissions', explains Nathan, Rated People. 'ECO4 allows you to apply to have fully-funded, or discounted solar panels installed in your home.'
You can apply for the ECO4 scheme if you are in receipt of any of the following benefits:
Income based jobseekers allowance (JSA)
Income Related Employment & Support Allowance (ESA)
Income Support (IS)
Pension Credit Guarantee
Working Tax Credit (WTC)
Child Tax Credits (CTC)
Universal Credit (UC)
Housing Benefit
Pension Credit Savings
Whether or not you're eligible for any grants for solar panels, they're a big investment and it's important to take your time with the project and do plenty of research.
Get the Ideal Home Newsletter
Sign up to our newsletter for style and decor inspiration, house makeovers, project advice and more.