Moving house checklist: everything you need to do for a hassle-free house move
A new home is exciting but the run up to moving day, and moving day itself, can be stressful. Use our handy moving house checklist to keep the worries to a minimum.
Moving house is up there with bereavement and divorce for being one of life's most demanding experiences. From booking a removals company to switching utilities to your new address, the moving house checklist can seem endless.
The key is to be organised and break things down into manageable tasks. Rob Houghton, CEO of reallymoving, says: 'Starting early is the key to being organised when moving home. Create a moving file for all your quotes, schedules, action lists and reminders relating to the move – and create a spreadsheet to record contact numbers, order numbers and keep track of costs and deadlines.'
If you're in the process of buying a house and have a move on the horizon, heed this expert advice to keep the stress to a minimum.
Follow our moving house checklist
Although moving house is a lengthy process, we've split the job into 10 achievable steps full of top tips to help make the transition smoother.
1. Confirm the date of your move
When you exchange contracts, the completion/move-in date will be agreed between the buyer and seller, as well as any other buyers in the chain.
'Buying or selling a home normally takes around two to three months to complete but can take much longer if there is a chain,' says Stephen Thorp of the British Association of Removers. 'Once you have a moving date, confirm the move date with your selected removals company as soon as possible to ensure they have availability.'
Make sure you book the relevant day off work and put arrangements in place to take care of young children and pets.
2. Start decluttering and clearing out
There's no point in bringing things you no longer want or need with you into your new home. Not only will unwanted items end up gathering dust in your new property, but you'll be paying to move them unnecessarily.
'Start with a small task, like going through your bookshelf and picking out the books you no longer want, working up to larger tasks such as your wardrobe, kitchen cupboards and the garage or attic,' advises Rob.
'Attics, sheds and garages can all be sorted and packed weeks in advance, so these are great jobs to get out of the way early. Anything that's no longer wanted you could sell at a car boot sale, on second-hand sites such as eBay, Facebook Marketplace or Gumtree – or you might consider giving away good quality items through Freecycle or to charity shops, to reduce waste going to landfill.'
If you have a lot of frozen food, consider using it up prior to moving so you won't have so much to move.
3. Get quotes and book a removal firm
Stephen suggests talking to local removals companies who are members of the British Association of Removers (BAR) and getting three quotes.
'Ask for the removal company to carry out a survey. More often this is done via video link, but many prefer a face-to-face survey. If it's a video survey, be open and honest about access issues, such as narrow streets or parking restrictions and always make sure you include everything you want moving in the survey,' he says, 'Find out if insurance is offered – if you want greater peace of mind you need to arrange extra cover yourself. If you pack yourself, it's worth noting the removal company may be unable to fully insure the items you've packed.'
Ask for a quote in writing so you can see what's included in the move. Most quotes are only valid for a month, so if a quote expires ask the removals company for a requote. Once a decision has been made, book in your chosen firm at least three weeks before moving day.
4. Contact your utility suppliers
It varies between different suppliers, but most allow you to notify them that you are moving, either by phone or online, up to 28 days in advance. You'll need to provide them with your new address and moving date, so they know where to forward final bills to.
Sarah Broomfield, energy expert at Uswitch.com, says: 'There's a huge amount to remember amid the stress of moving home, but taking meter readings should be high on your to-do list. Make a note of your gas and electricity meter readings before you lock the door to your old home. This way you can update your supplier on your final usage and ensure you are not billed for the next occupant's energy use.
'Be sure to keep these readings for your own records to compare against your final bill. The same applies when you walk into your new home. You should take a meter reading at your new property as soon as possible to ensure your first bill is accurate.
'Contact the supplier for the new property to inform them of your move and to provide your readings. You do not want to be held accountable for any usage that is not yours.'
Moving house is also a good time to switch energy, phone and broadband deals to ensure you're getting the best price.
5. Pack and label boxes
Carefully wrap breakables in bubble wrap or newspapers and don't overload the packing boxes. Label everything clearly, not limited to just what room that they need to go in in your new home.
'Removals companies won't be able to take flammable or dangerous goods, high value items such as jewellery or cash or personal documents. You will have to make alternative arrangements of these types of items,' advises Stephen.
Do you have any appliances that require professional disconnection? Some removals companies may be able to assist with this, otherwise you might need a qualified electrician, plumber or gas engineer to do the disconnecting.
'Preparing a moving day survival kit can really help the process run smoothly by ensuring important items are close at hand when you need them,' suggests Rob, 'This might include your wallet and phone charger, mugs, teaspoons and coffee/tea for you and the removals team, a takeaway menu, toilet paper, essential toiletries, a first aid kit, a screwdriver, bin liners, pet food and pens/paper.'
6. Let people know you are moving
Create a moving house checklist and notify everyone on it that you are moving as soon as your completion date has been agreed. This will avoid missed bills, service lapses, or potential identity fraud. Moving house can be stressful enough, you don't want to worry about not paying your council tax when moving house too.
This list, although not exhaustive, should be a good starting point:
GP
Dental surgery
Schools
Workplace
Banks
Insurance companies
Pension and credit card companies
The council
Electoral roll
TV Licensing
DVLA
National insurance
Subscription services such as the gym and Netflix
Friends and family
It's also advisable to set up Royal Mail redirection service. This costs £33.99 for three months, £47.99 for six months or £68.99 for a year. Concessions are available if you're on benefits. It takes a minimum five working days to process an application and you can apply to redirect your mail six months before or after your moving date.
7. Find out where all the vital bits are in your new property
'Ask the previous owner or landlord where the stopcock and fuse box are in your next home, as you never know when you might need to use them. If you forget to ask, or they do not know the answer, you may need to do a bit of exploring around the property. In most cases, the stopcock is located under the kitchen sink, and fuse boxes are commonly found in utility rooms, porches or cupboards under the stairs,' advises Sarah.
'Make sure you also know where your energy meters are, as you will need to update your supplier on your readings if it is not a smart meter. This is especially important now when energy bills are high, as this will let your supplier know if you are being charged for more energy than you are using.'
Hopefully, the previous owners will have left instructions for all appliances, otherwise search for them on the manufacturers' website.
8. Deep clean your new home
It's advisable to clean before settling in and unpacking. If you have the funds available, book professional cleaners to arrive ahead of your removal company, so they can make a head start before all the boxes and furniture arrive. If you're doing it yourself, try not to become overwhelmed by the task at hand.
9. Unpack room by room
Hopefully, if you labelled up the boxes correctly, they should have been put in the correct rooms by your removal company. As soon as the room has been deep cleaned, you can then unpack. Bathrooms should be an easy place to start, as the furniture is usually already installed.
For other rooms, you can make a plan of where the furniture will go before you move in. For the kitchen, decide where portable appliances such as the kettle and microwave will go first, and then decide where everything else will go. For example, you'll want your mugs near the coffee machine.
10. Order essentials for your new home
Although the fun part, this task should be kept to the bottom of your moving house checklist. It's advisable to buy big ticket items for your new home after you have moved in. You'll want to get a feel for the size and flow of each room and you'll need to measure up before you order to ensure everything fits through doors, as well as in the room itself.
However, there may be some things that you can't do without – a bed for a good night's sleep or curtains to block out the sunlight and provide privacy. If you do end up ordering in advance, make sure you have the items delivered straight to your new home on or after your completion date to avoid paying for delivery twice.
Get the Ideal Home Newsletter
Sign up to our newsletter for style and decor inspiration, house makeovers, project advice and more.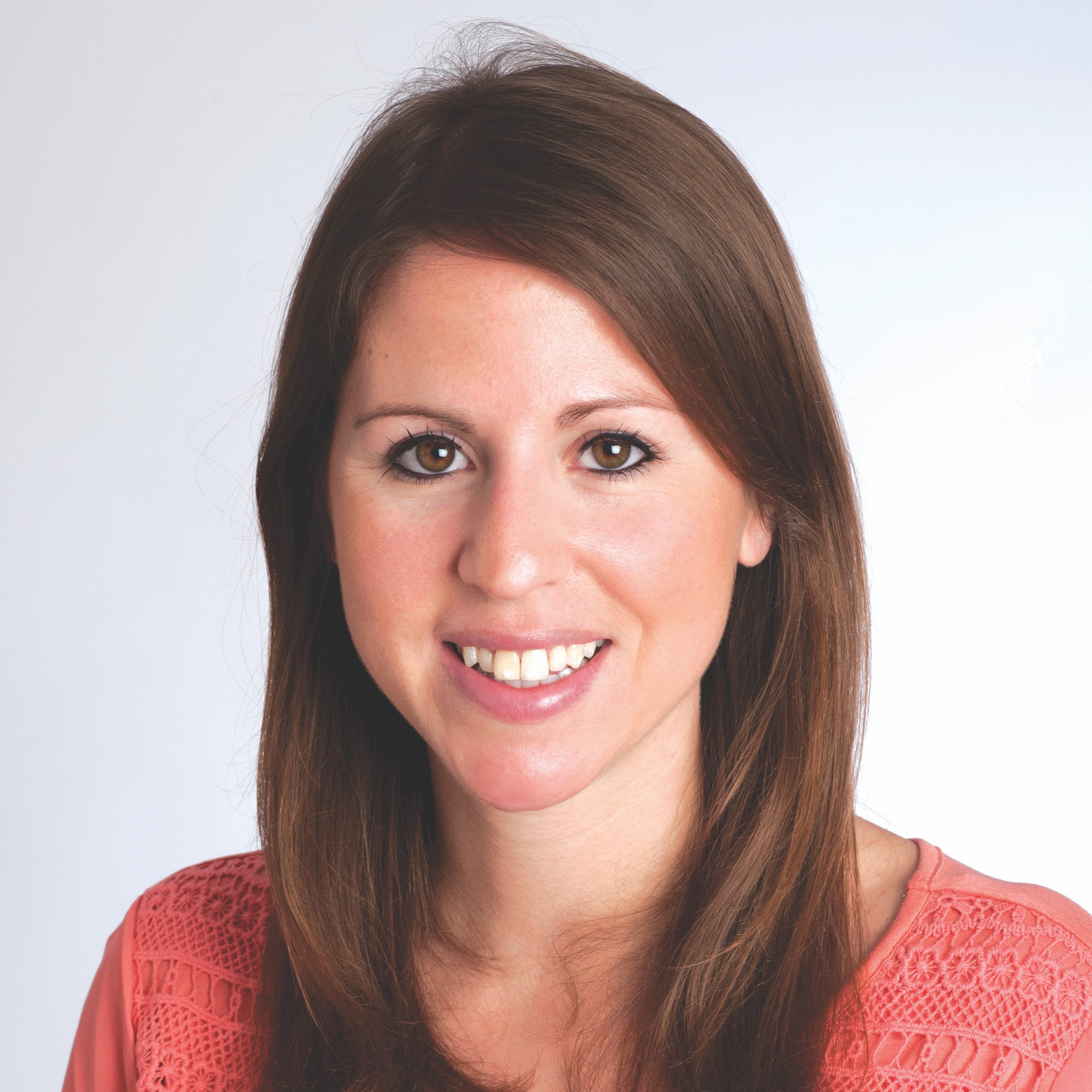 Sophie Vening is a freelance journalist and editor with more than 16 years' experience writing about homes and properties. She's worked for some of the UK's leading interiors, self-build and property titles including, Grand Designs, Ideal Home, House Beautiful, Build It, The Metro Homes & Property and The Evening Standard Homes & Property.
She enjoys writing about complex issues in an easy-to-understand way.