Best remortgage deals from 5.23% for August 2023
We highlight some of the best remortgage deals available, and explain when you should start looking and how to find the right deal for your circumstances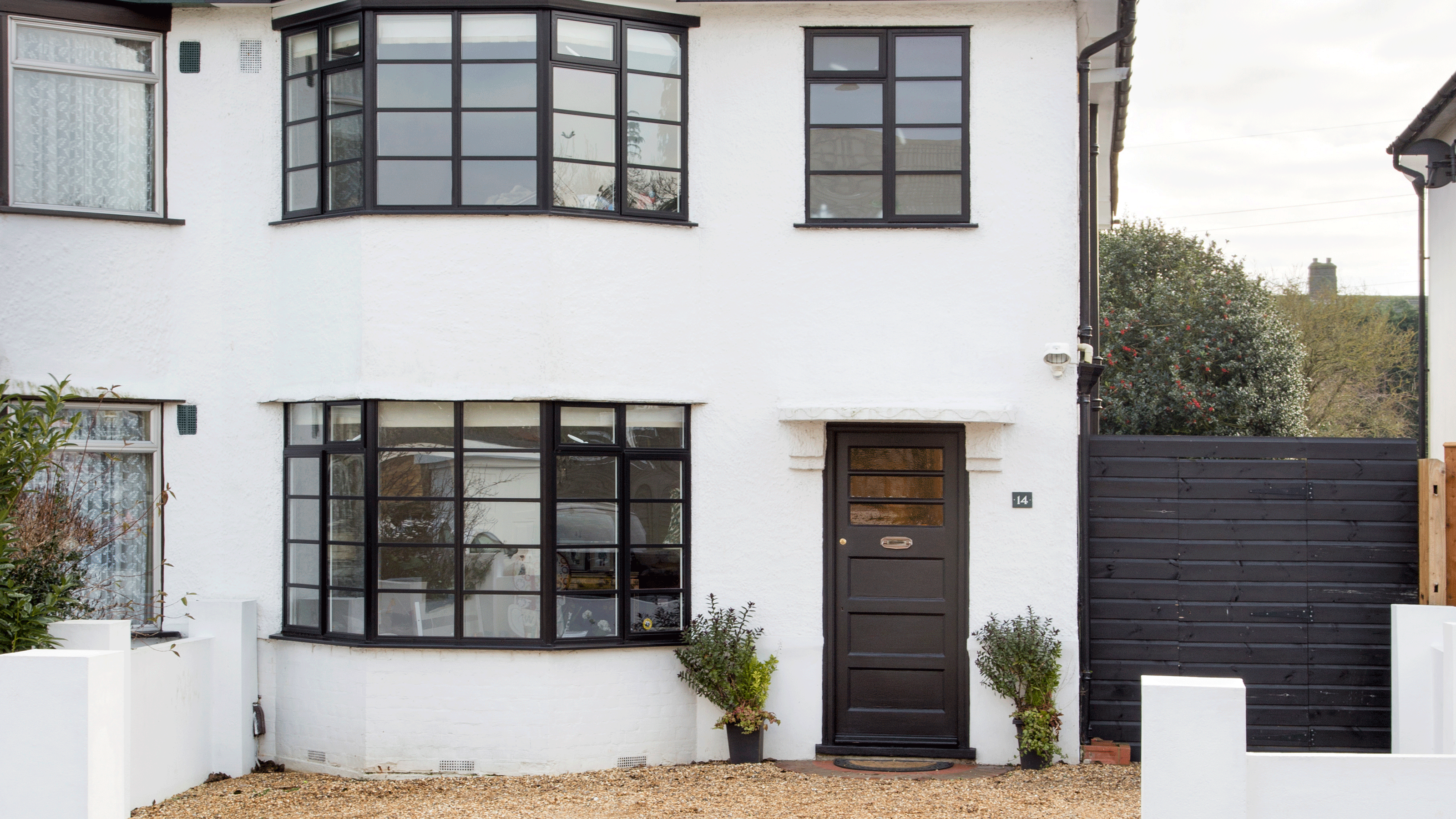 (Image credit: Future PLC / David Giles)
Recent updates
This article has been updated to show new remortgage products and updated rates. It has also been fact-checked and any out of date information removed.
When it comes to remortgage deals, rates are still fluctuating. So before you lock into your next deal, it's important to understand what you should consider before switching.
Thousands of homeowners will be bracing themselves for a mortgage rate shock if they're due to remortgage this year. The Office for National Statistics revealed that this year, 1.4 million households will see an increase to their interest rate on renewal. Even those with a sizable amount of equity are feeling the squeeze. On January 1 2022, someone remortgaging with a 40% deposit could get an average two-year fixed rate of 1.73%, according to data firm Moneyfacts. A year on and the equivalent deal would have cost 5.39%.
While some homeowners will be wondering whether they should fix their mortgage, and how long for, it's important they get advice tailored to their specific circumstances from a mortgage broker.
Best remortgage deals in August 2023
Rates are correct at the time of writing and are for illustrative purposes. Speak to your lender or mortgage broker to find the best deal for your specific circumstances.
WEST BROMWICH BUILDING SOCIETY SHORT-TERM FIX AT 60% LTV
Specifications
Rate: 5.89%
Type: fixed
Duration: two years
Minimum deposit: 40%
Mortgage fee: £999
Early repayment charges apply. Free valuation. £500 cashback or free legal fees.
Taking a two-year deal means in two years time, you'll need to remortgage again and will incur further remortgage costs.
PRINCIPALITY BUILDING SOCIETY FIVE-YEAR FIX FOR EQUITY RICH BORROWERS
Specifications
Rate: 5.23%
Type: fixed
Duration: five years
Minimum deposit: 40%
Mortgage fee: £1,395
Early repayment charges apply. Free valuation. Five-year fixed rates are currently cheaper than two-year fixes because rates are expected to fall during the term of the mortgage deal.
Some borrowers may need to opt for the cheapest rate now to fit their budget. Speak to a broker before locking into a five-year – it is expensive to leave early. You will, however, save on remortgage costs by avoiding a remortgage in two years' time.
HSBC BASE RATE TRACKER MORTGAGE
Specifications
Rate: 5.39%
Type: tracker
Duration: two years
Minimum deposit: 40%
Mortgage fee: £999
No early repayment charges. This deal tracks the Bank of England base rate (currently 5.25%) by +0.14%, a low margin for a tracker thereby offering borrowers a competitive rate.
If the base rate rises again, your rate will also rise. Because there are no early repayment charges you can move to a fixed rate without penalty if the monthly payment rises too high for your budget.
PRINCIPALITY BUILDING SOCIETY 20% DEPOSIT FIXED RATE DEAL
Specifications
Rate: 6.04%
Type: fixed
Duration: two years
Minimum deposit: 20%
Mortgage fee: £895
Early repayment charges apply. Free valuation.
The Principality offers a five-year fixed rate option at 5.40% for a fee of £1,395.
LEEDS BUILDING SOCIETY 90% TWO YEAR FIXED RATE
Specifications
Rate: 6.19%
Type: fixed
Duration: two years
Minimum deposit: 10%
Mortgage fee: £999
Early repayment charges apply. Deal comes with free legal work and a free valuation.
---
You can also use our mortgage calculator for guidance on how much you could borrow:
When should you start looking for your remortgage deal?
You don't need to wait until your fixed rate ends before you start hunting for a remortgage deal. You can start looking for a new remortgage deal three to six months ahead of your old one expiring.
You can reserve the rate in advance and proceed with the remortgage process but hold off your completion until the day after your deal expires. That way you'll avoid moving on to your lender's more expensive standard variable rate at all.
If there are lower rates available from your remortgage lender by the time you come to switch deals you can usually ditch the one you reserved and grab the cheaper one without losing any money.
Check what rates your existing lender is willing to offer you. They often reserve exclusive, cheaper rates for their own borrowers and some lenders will let you switch to a cheaper rate six months before your old one ends.
How to find the right remortgage deal for your circumstances
To get the best mortgage deal, you need to compare rates and get your calculator ready to do some sums. You can search online for the best remortgage rates using a price comparison website, such as our sister brand Go.Compare. By submitting basic details such as your annual salary, how much your home is worth and how much you want to borrow, you'll find the best remortgage deals.
Chris Sykes, technical director, Private Finance, says: "When it comes to remortgaging, make sure you compare what your current lender is offering versus what the rest of the market is offering. I've seen situations where sticking with your existing bank would cost tens of thousands more than looking elsewhere. Just because your lender was the best when you took the mortgage out, doesn't mean it still is."
"Think carefully before choosing the free solicitor option too. We generally find using your own solicitor rather than taking free legals is less stressful for the borrower and a smoother experience."
Alternatively, you can ask a traditional mortgage broker to search for the best deals on your behalf. Brokers also caution borrowers against waiting to remortgage in case rates fall further.
If your deal ends and you end up being transferred to your lender's standard variable rate while you wait for rates to fall, you may end up spending more in interest that you'll save.
How to work out how much you will have to repay
You'll need a calculator to work out the best remortgage deal. Add together the monthly payments for the length of time you are tied in for (normally the duration of a fixed rate) then add the product fee, and minus any cashback.
For example, if you wanted to borrow £200,000 on a three-year fixed rate at 3.77% over 20 years with a £999 fee, it would cost you a total of £43,767 over three years (36 monthly payments of £1,188 plus £999).
You should do the same calculation for other deals you're considering, then compare the total figures.
When looking at remortgage deals, you'll need to understand your loan-to-value (LTV). This is how much of your property's value you need to borrow as a mortgage. When you remortgage, the 'deposit' required is actually the equity in your property.
For example, if your house is valued at £200,000 and you need to borrow £150,000, this means you have a deposit/equity of £50,000 (25%) and you can apply for remortgage deals with a maximum LTV of 75%. The higher the proportion of equity you have in your home, the cheaper your rate will be.
Property values have risen significantly over the past two years. The more equity you have in your home the cheaper your rate will be. Make sure you get an up-to-date valuation to make sure you're unlocking cheap rates that you may now be eligible for.
Get the Ideal Home Newsletter
Sign up to our newsletter for style and decor inspiration, house makeovers, project advice and more.