Celia Rufey answers your lighting questions
Looking for lighting ideas and advice? Flick through this gallery of lighting FAQs. Updating your light fittings? Decorating expert Celia Rufey answers your niggling lighting decorating questions on everything from wall lights to chandeliers.
Our redesigned kitchen has high-gloss white cabinets with white composite tops. Can you suggest simple pendant lights to hang over the island unit, possibly glass and priced at not more than £100 each?
1/13 Pendant lights for a contemporary kitchen
I find Holloways of Ludlow is always worth checking out for lighting. In glass and at your price point is the Elongated Prismatic pendant (pictured, left), with metal elements in chrome, nickel or brass, from £83. Jim Lawrence offers a range of finishes too, and I've picked out the Chamberlain pendant with a reeded glass shade, priced from £89.50 in all finishes except nickel, which costs £109; and the Barbican pendant with a metal shade, £58, or with a nickel shade, £66. With your bright white kitchen you may like a white pendant such as the Diddy Industrial White Pendant lamp (pictured, right) fitted with a glass diffuser. It is available in other colours too and costs £80 from Alexander & Pearl.
2/13 Find a hollow glass lamp
Is there a company that supplies a tall cylindrical glass lamp base, ideally wired and at least 15cm in diameter, which I can fill with shells?
Endellion supplies a glass Collector?s lamp (pictured) in small and large sizes, and this is suitable for filling with shells or other small objects. The large size lamp, 15cm diameter and 41cm tall, corresponds pretty much exactly with the dimensions you require and costs £145 (plus £9.50 p&p), including a diam41cm handmade ivory linen shade, which takes the lamp height to 62cm.
3/13 Find vintage-style wall lights
Since buying a pair of 1950s sofas and table at auction, I?ve been looking for wall lights in a similar style. Any suggestions?
An iconic wall light of the period is the Visor, designed by Arne Jacobsen in 1957. Available in eight colours, including Black and White, from Skandium, it costs £420. A wall light based on this design, in Black or White only, costs £100 at Vita Interiors. Also look at two lights from Richard Taylor Designs; the 50s Wall Light with a pierced metal shade in Ivory or Black (above) costs from £1,386, and the Milano costs from £495 with a card shade. You could also investigate vintage fittings from companies such as Skinflint Design, which has a constantly changing stock of reclaimed 20th-century lighting.
4/13 Buy a stylish pendant light
Although our house is Edwardian, it has a more contemporary open-plan kitchen and living room extension. Can you suggest reasonably priced pendant lights that will add impact to the dining and seating areas?
When pendants are the main source of general lighting, look for designs that conceal the lamp so you don?t look up and see it inside the fitting. The following four pendants make a strong design statement. The Nuage is an elegant elliptical opal glass globe, which costs £140 from Heal?s. The Norm 06, inspired by water lily petals, is extravagantly sculptural in the large diam85cm size, and costs £89.74 from Bodie and Fou. Also scaled for impact is the Fillsta globe at diam78cm, £51.99, from Ikea. While there, take a look at the delightful Varmluft 66cm paper bag shade, which costs a mere £5.99.
5/13 Glass pendant lamps
I?m looking for clear, cut-glass pendant lampshades with a downlighting effect as I don?t want to draw attention to the flaws in my ceiling.
If you?re hoping the shades will have a downlighting effect, remember that glass will allow light to shine through in all directions. Cut-glass pendants include the Ashurst, £125, and the neat little Orfila, £84, both from Jim Lawrence. This company also has one glass pendant downlight, the Highbury, £89, but it isn?t cut glass. The Fretted Hanging lamp, £456, or its flush version, £354, are more traditional options from The English Lamp Company. I?m also sending you details of Prismatic pendants from Holloways, and the Vienna with cut-glass droplets, £180, from Laura Ashley.
6/13 Hang a light over the dining table
We recently bought a Small Blossom light, 45cm high, by Porta Romana to hang above our dining table. We love the light but the room has a low ceiling. At what height do you think we should hang it?
The relationship of your light to the table is more important than the light's distance from the ceiling. When you position the light, don't hang it so low that it interrupts the view across the table, or so high that diners find themselves looking up inside the fitting. There's no magical formula to help determine the best position. Ask someone to hold the light over the table while you sit at the table as part of the assessment. In addition, be sure to check that the position you choose looks right when you walk into the room.
7/13 Positioning a bedroom lamp
My four-poster bed has a canopy and sits centrally in the middle of the room. I want to hang a large chandelier, which ideally should sit central, too, but the canopy is in the way. Where else could I put it?
As the bed can't be moved, you will have to move the light point. The best alternative is to position your chandelier from a point that is between 70 - 100cm back from, and centered on, the foot of the bed. If this location poses any restrictions, then another possible option that is often adopted with a four-poster bed is simply to suspend the chandelier in a corner of the room.
8/13 Find a vintage chandelier
Our house has four rooms for entertaining with 12-feet high ceilings. Do you know where I can find reasonably priced vintage-style chandeliers?
Usually a chandelier matches the scale of the room, but in Sweden smaller chandeliers are often used, hung low. This iron chandelier covered in metal leaves in white patina is from Marston & Langinger.
The Vintage Chandelier Company, which sells restored and customised chandeliers. Opiium, makes pieces in vintage and modern crystal. Crystal Corner, offers a vintage and a self-assembly budget selection. Also look at Sweetpea & Willow; Gustavian; Christopher Wray; and Tindle.
9/13 Decorate with a wall light
I'm decorating a children's room in New England style with simple white furniture and red and blue curtains and bedlinen, but I'm trying to find suitable wall lights for two adjacent walls.
A central motif adds a playful touch to a classic design. Try the Shell wall light from Jim Lawrence or The Olivia wall light, from John Lewis. A small lantern with scalloping in a Verdigris or Old Ivory finish, which could both suit your room, is the Inverlochy, from Jim Lawrence. Or try the pretty Madley wall light, from Laura Ashley.
10/13 Choose a Venetian chandelier
I saw some lovely Venetian glass chandeliers during our stay in Venice earlier this year, but it seemed too risky to transport them home. Are they sold in this country?
Yes, and you may even find they are less expensive over here, despite the hazards of transport. Venetian chandeliers are only made from glass handblown on the island of Murano. It is the particular quality of the glass which allows it to be blown into intricate arms and flower details in chandeliers which, apart from a metal core, are made entirely out of glass. The maestros of Murano are able to reproduce pieces from archives dating back centuries.
Mediterraneo can show you a large portfolio of designs and always has examples of chandeliers, wall lights and Venetian mirrors in its showroom. Its portfolio will almost certainly contain a similar chandelier to the ones you saw in Venice and, if you happen to have taken a photograph, that would also help with identification. Every chandelier is made to order, incorporating design elements and colours of the client's choice.
11/13 Add an unusual chandelier
I saved a picture of a rather wacky chandelier that I saw at an interiors fair, but waited too long before ordering it and the company had gone out of business. Can you suggest an equally quirky alternative?
Madeleine Boulesteix, makes dramatic chandeliers from found objects including cups and glasses, jelly moulds and cutlery, decorated with feathers, jewellery and crystal droplets. No two are exactly the same. She also makes to commission. Dwell, has an imaginative range of lighting; its Clear Globe Wires pendant, is filled with a riot of fine wire and five small lamps. John Lewis, also has a good selection of lighting, which is well illustrated on its website. Its Nebula chandelier, has a mass of curling arms ending with bulbs or lead crystal globes.
12/13 Fit a rise-and-fall light
I am trying to source a pull-down light for my dining room and I also need matching wall lights. Can you help?
The cutting you sent to illustrate the style you want is from a French property magazine and the light I am suggesting is made in France. The Catuffe rise-and-fall lamp (above) has a ceiling rose, counterweight and 34cm diameter shade in hand-glazed ceramic. Available in Natural or Jade. There are also matching wall lamps - swivelling and swan neck; all mail order from The French House. A Coolie Prismatic rise-and-fall pendant, which you could team with wall lights in the same range, including various conical styles, and uplighters, can be found at Holloways of Ludlow.
13/13 Use a Bakelite switch
We are renovating an old farmhouse and would like to use Bakelite switches and sockets. Can you tell me where I might find these?
Bakelite was an early plastic used a lot from the 1920s to the 1950s for products as various as door furniture, vacuum flasks, radios, televisions and, of course, light fittings. There are two sources of switches and sockets manufactured now ? some in the genuine Bakelite formulation, with the only modification being a higher fire rating; others in a modern lookalike material.
The Period House Shop, has the largest selection; there are branches in Warwick (Wylies Period House Shop), and Shrewsbury (The Period House Shop). The range includes the genuine new Bakelite, with dolly switches, ceiling roses, pendants and dimmer switches. It also has some pretty pendant Bakelite lampshades in two shapes and pastel colours, plus fittings such as replacement socket covers. The Bakelite switch collection from Bromleighs, offers switches, ceiling pendants, and matching brown socket accessories. Both companies supply by mail order.
Need help with your home? Got an interior design question?Our decorating expert Celia Rufey offers a bespoke design service to help you with your home.
Get the Ideal Home Newsletter
Sign up to our newsletter for style and decor inspiration, house makeovers, project advice and more.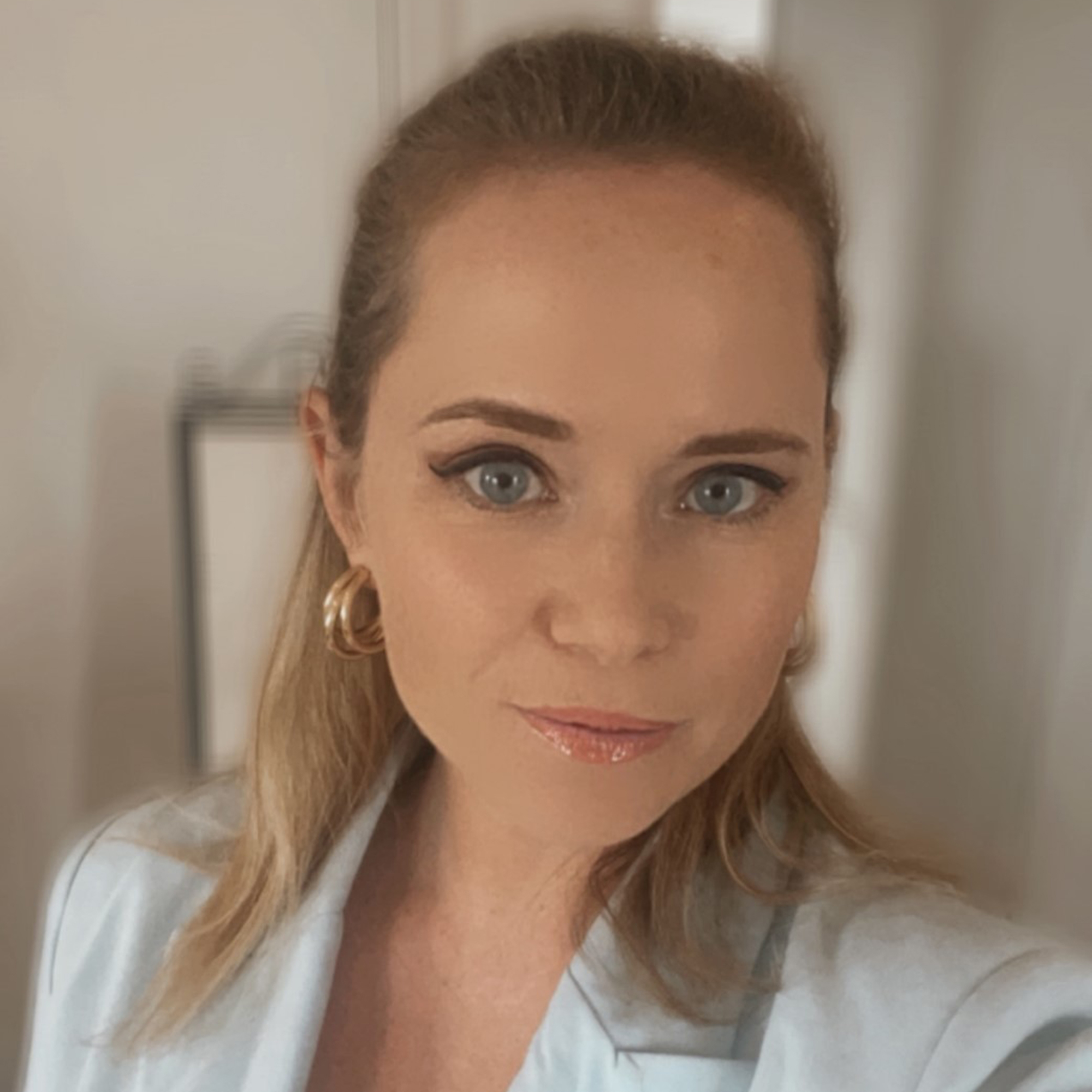 Thea Babington-Stitt is the Assistant Editor for Ideal Home. Thea has been working across some of the UK's leading interiors titles for nearly 10 years.
She started working on these magazines and websites after graduating from City University London with a Masters in Magazine Journalism. Before moving to Ideal Home, Thea was News and Features Editor at Homes & Gardens, LivingEtc and Country Homes & Interiors.