Duux North 9K Smart Air Conditioner review – we put this stylish unit to the test
Our Duux North 9K Smart Air Conditioner review puts this stylish unit through its paces to find out if its performance can match its designer looks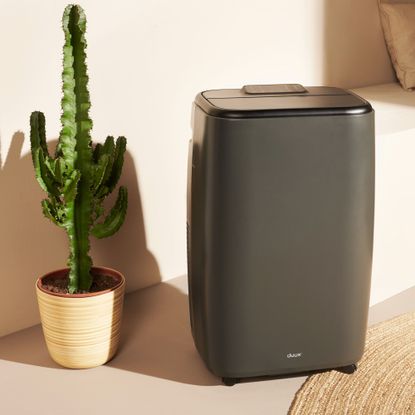 (Image credit: Duux)
A stylish mobile air conditioner that offers 3-in-1 functionality, WiFi connectivity, and comes with remote control and window kit included. But can its performance justify its expensive price tag? The jury's still out...
Reasons to buy
+

More stylish than most

+

Easy enough to use

+

Remote control and WiFi connectivity

+

3-in-1 cooling, heat, and dehumidify functions

+

Window kit included
Reasons to avoid
-

Expensive

-

Noisy

-

Not the most powerful

-

Fairly heavy

-

Assembly instructions leave a little to be desired
Why you can trust Ideal Home Our expert reviewers spend hours testing and comparing products and services so you can choose the best for you. Find out more about how we test.
Our Duux North 9K Smart Air Conditioner review puts the brand's smallest and most 'affordable' mobile air conditioning unit to the test.
Duux is a Dutch brand that has been making air treatment appliances – most notably fans, dehumidifiers, portable air conditioners and heaters – for over twenty years.
The Duux North 9K Smart Air Conditioner is the brand's entry-level model of mobile air con units. However, compared to other options we've reviewed in Ideal Home's guide to the best portable air conditioners, it's still a significant investment by most standards. For comparison, the North 9K retails at nearly twice the price of our current best buy, the MeacoCool MC Series Air Conditioner.
But, the Duux North 9K Smart Air Conditioner is one of the few portable air conditioners to offer Smart functionality via the Duux smart app, compatible with voice assistants like Google Assistant and Alexa.
It's also more stylish than most, offers 3-in-1 functionality that allows you to switch between air conditioner, heater, or dehumidifer modes, and it promises to be quiet – a hard feature to find in a portable air conditioner which are reknowned for being noisy.
I tested the Duux Whisper Flex Ultimate Fan this summer and was amazed by its virtually silent operation. In fact, it's quietness meant I rated it as one of the best fans you can buy. However, although a fan is great for cooling down a person when you're sat in its breeze, if you want to actively and significantly lower the temperature in a room when outside temperatures are soaring, then you need an air conditioner. So, I was eager to find out if the Duux North 9K Smart Air Conditioner could deliver similar best-in-class performance.
I tested the Duux North 9K Smart Air Conditioner in my own home over several summer weeks to assess its performance, noise levels, ease of setup, and ease of use. Read on to find out how it performed.
Duux North 9K Smart Air Conditioner review
Specifications
Cooling capacity (British Thermal Units): 9000BTU
Recommended room size: 27m²
Power consumption: 100-1000W
Noise levels: 40dB – 50dB
Dimensions: H88.5 x W36 x D44cm
Weight: 27kg
Speed settings: 3
Modes: air conditioner, heater, dehumidifier
Timer: yes, 0 – 24 hours
Remote control: yes
Refrigerant: R290
Wheels: yes
Window kit included: 1 x flexible window kit plus drainage hose
How I tested
I'm Amy one of the Ideal Home team's Consumer Experts. I put all manner of products through their paces to find the top recommendations for our readers, whether that's finding the best mattress for a better sleep, or the best fans for staying cool. I tested the Duux North 9K Smart Air Conditioner in my own home, comparing it to bestselling air conditioning units from other leading brand names to see how well it performed against the best-in-class.
Unboxing
The Duux North 9K Smart Air Conditioner is delivered in a large outer box measuring H90 x W48 x D50cm, and, as this portable air conditioner weighs in at 27kg, that box is heavy.
I just about managed to get the box over the doorstep and into the hallway by myself, but it's definitely worth having two strong people around on delivery day if you want to move the box more than a few feet without struggling.
That said, weight is an issue with pretty much all portable air con units of this size. The MeacoCool MC Series 7000BTU Portable Air Conditioner is the lightest we've tested, and that still weighs in at 20.5kg.
However, what the MeacoCool doesn't have is the Duux North 9K Smart Air Conditioner's Smart technology, its heater functionality, or its stylish good looks. So perhaps the Duux unit's weight would be a compromise worth making? I got on with unpacking to find out.
After removing the outer brown cardboard box, inside is another box with the Duux branding.
Open this, and on the top of the box is a polystyrene insert where all of the accessories are housed, including the window kit, exhaust hose, drainage hose, remote control and instruction manual.
Lift this insert out, and because you've cut the plastic ties that surround the branded box this packaging box can then simply be lifted up to unsheath the air con unit. The air conditioning unit itself remains standing on the polysterene base, which avoids any more heavy lifting (for the time being at least).
Assembly and set-up
Once unboxed, thankfully, there's very little to assemble on the actual air conditioning unit itself.
However, as with all portable air conditioner units you will need to install a window kit in the window that you plan to vent the air conditioner out of.
This is because an air conditioner is designed to draw hot air from the room into the body of the unit, cool it via refrigerant and then blow the cooled air back into the room. But it needs somewhere to vent the extracted heat so it isn't released back into the room.
A static air conditioning unit (like those we're probably all more familiar with from visiting hotels) uses a duct in the building to exhaust the air, but with a portable or mobile air conditioner that's done via a flexible exhaust hose that you vent out of a window.
Because you don't want hot air to get back in through the window when it's open, a window kit is designed to seal the window. This way you can open the window enough for the hose to fit through, but the room will still remain air tight.
The Duux North 9K Smart Air Conditioner comes with a flexible window kit included, so my next step was to figure out how to install it.
As well as the general instruction manual, there's a separate booklet detailing how to install the window kit, although – as with most window kit installation explainers I've come across – the instructions leave a lot to be desired.
The Duux window sealing kit is comprised of sticky velcro-style strips that you attach to the window frame and casement, and a piece of polyester with a zip running the length of it. Once installed, you unzip the zipper far enough to push the exhaust hose through it out to the outside world.
How neatly the window kit fits will be determined by your window size, and I'd highly recommend installing the sealing kit before there's a heatwave and you're likely to be a bit hot and bothered, as it's a faff.
Not all portable air conditioners include a window kit, so it's good that Duux does include one in the box. However, considering the price of this air conditioning unit, it would have been nice to see a more premium-feeling 'sliding plate' window kit included too.
The likelihood is that those velcro strips will leave residue if you come to remove them, and although different sizes and shapes of windows can dictate which type of window kit you're able to use, other air con units – like the more affordable MeacoCool MC Series Air Conditioner – provide both types of sealing kits as standard.
The last assembly step was to fit the exhaust hose and housing adaptor. Thankfully, this step was more-or-less self-explanatory (if you have some prior knowledge of portable air conditioning units that is, which of course isn't guaranteed). It's fairly obvious when you spin the air con unit round that the hose needs to be mounted on the back of the unit. And that's a good job, as for this step I couldn't find any instructions at all.
A little trial and error helped me figure out which of the fairly identical white plastic rings was the housing adaptor and which was the window connector, and some twisting enabled me to see how the housing adaptor slotted into place on the back of the unit. However, I did then realise I needed to remove it again to fit the exhaust hose into the housing adaptor first.
A little faffing and it was done, but all-in-all the assembly and set up instructions so far had been a bit of a let down for what should be a premium product. Not only were vital assembly steps not mentioned, but those that do exist were poorly written and printed in a very small font in pale brown ink – tricky to read even for those with 20/20 vision, let alone anyone with any kind of visual impairment.
I crossed my fingers and hoped that the instructions for use would be better than those for set up. Because once assembled, there's no denying the Duux North 9K Smart Air Conditioner does look the part.
Design
Unlike most portable air conditioners that tend to be white, boxy, and visually pretty unappealing, one of the Duux North 9K Smart Air Conditioner's big plus points is that it doesn't scrimp on style.
The curved grey front looks sleek, and although it's still fairly sizeable – measuring H88.5 x W36 x D44cm – all those curved edges help it to feel a lot visually slimmer, meaning it feels less bulky and more inobtrusive in a room.
As well as the remote control, there's a touchscreen built into the top of the air conditioning unit that powers the unit on and off, and allows you to adjust its settings. This again looks smart and is unobtrusive.
In fact, when the unit is powered off it's hard to see where the air is going to flow out of the unit as the whole build is so streamlined, with no ugly front vents like some.
Ease of use
The Duux North 9K Smart Air Conditioner can be operated either via the unobtrusive touchscreen on the top of the air con unit, or via the remote control that comes included in the box.
The air conditioner also offers WiFi compatibility, so you can download the Duux App and operate the unit via your phone or make the most of its compatibility with voice assistants like Google Assistant and Alexa.
If you're operating the unit via the built-in touchscreen then the controls are all easy to navigate and very responsive to touch. There's an on/off power button, a fan speed button that allows you to choose from 3 fan speeds, + and - buttons to toggle your desired temperature up or down, a timer and night mode button, and the mode button that allows you to choose between cooling (air con), heating or dehumidifying modes.
There's also an easy-to-read digital display that shows ambient room temperature and the desired room temperature that you've set the air con unit the mission to achieve.
You can only operate the 'swing' function, which rotates the louver where the air comes out, via the remote control, which seems a bit strange. However other than that, all the controls are fairly self-explanatory and don't take long to master.
And, thankfully, the instructional manual is also far more helpful in terms of operation than it is during the assembly stage.
Cooling powers
The Duux North 9K Smart Air Conditioner offers 9000BTU, which means it can draw in 9000 British Thermal Units of heat from the air per hour, and discharge it outside to cool your home.
The brand recommends the 9K for room sizes of 27m² and under, but if you have a larger space to cool then the Duux North 14K Smart Air Conditioner (best for areas 32–51m²) and Duux North 18K Smart Air Conditioner (41–65m²) are also available.
In practice, especially considering the price point of the Duux North 9K Smart Air Conditioner, I have to admit I was a little disappointed by its cooling performance.
There's no doubt it does dish out cooler-than-room-temperature air, but in my experience it wasn't as powerful as other 9000 BTU models I've tested, like the AEG Comfort 6000 Portable Air Conditioner that really knocks your socks off with the voulme of cool air that gushes out of the appliance. In comparison, the Duux North 9K Smart Air Conditioner felt a little underpowered.
That said, the Duux model does use a lot less energy, which is perhaps why this 1000W machine felt a little slower to do its thing compared to the 3000W AEG model. More on that below.
The Duux North is also slightly more compact and a little lighter in weight than the AEG model. So, if portability is an important factor in your purchase, then you might find the Duux option is a little easier to manouevre, which could make up for it's slightly less impressive cooling performance.
I left the Duux North running for 10 minutes and initially it struggled a little to lower the temperature. However, after 20 minutes run time the room temperature had dropped a degree, and it continued to slowly bring the room temperature down – just not as quickly as the AEG unit.
Energy use
Duux states that the North 9K Smart Air Conditioner uses 100-1000W of power whilst it's running. It doesn't state which modes use what power, but using its highest wattage measurement of 1000W, that means it would cost 30p an hour to run this air conditioning unit at current energy costs of 30p per kilowatt hour of electricity.
It's not an insignificant amount, especially as I found I needed to leave this machine on for a while to reduce the temperature.
For comparison, the more powerful AEG Comfort 6000 Portable Air Conditioner cooled down rooms quicker, but uses 3400W of energy, so can cost up to £1.02 per hour to run.
The most energy efficient air conditioner we've tested, the MeacoCool MC Series 7000BTU Portable Air Conditioner uses just 780W of power, which means a cost of 23p per hour, and similarly takes longer to have an effect on temperature.
Noise levels
Pretty much all portable air conditioners are noisy. It's one of the biggest bugbears owners report with the appliances, across the board. So it was refreshing to see that Duux measures the North Smart's noise levels as 40dB – 50dB, quite a bit lower than the 60dB average of many portable air con units.
However, as I've discovered in the past few years testing appliances for a living; there's noise, and then there's noise.
Whilst an appliance may measure low in decibels, how irritating that noise becomes in practical terms is far more to do with the type of noise the appliance emits, and whether it's a steady and constant noise (easier to tune out after a while) or an intermittent and varied one (an attention-suck that continually distracts and thereby causes annoyance).
As mentioned, I had really high hopes for the Duux North 9K Smart Air Conditioner on the noise-front, because the brand's Duux Whisper Flex Ultimate Fan was the quietest fan I've tested, by far. The only noise it emitted being a gently gush of air, like a breeze blowing through the tree leaves.
Sadly, the stellar genuinely whisper-quiet operation of the Duux Whisper Fan was not to be repeated in the Duux North 9K Smart Air Conditioner.
I've yet to find a portable air con unit that's silent, but there are models, like the AEG Comfort 6000 Portable Air Conditioner, where the noise they create is easily enough ignored in exchange for that cool, fresh air. In the case of the AEG Comfort 6000, the sound emitted is that of steadily gushing air – a sort of 'white noise' that once you've adjusted to is easily enough ignored.
This is what I was expecting from the Duux North 9K Smart Air Conditioner too, however, what I got was a mechanical juddering and whirring that drowned out any sense of flowing air.
Even on its lowest speed setting I could hear the unit operating when I was on a different floor of the house, and there was no chance of my sleeping with it on.
This can be solved by turning the unit on before you plan to use a room, and then turning it off when you want to watch TV or go to sleep. But, if you're sensitive to noise, this unit may just prove a little too noisy.
I for one, would definitely sacrifice the chill the Duux North 9K Smart Air Conditioner produces for the warmer, yet oh-so-quiet air the Duux Whisper Flex Ultimate Fan circulates, especially in the bedroom. Or opt for the white noise and fridge-like coolness of the AEG Comfort 6000 Portable Air Conditioner. Sorry, Duux.
Portability
Weighing in at 27kg, there's no denying the Duux North 9K Smart Air Conditioner is heavy. However, it's actually relatively lightweight compared to some, such as the 31.5kg AEG Comfort 6000 Portable Air Conditioner.
It's portability refers to the fact that it can be 'easily' moved from room to room. However, how 'easy' this is in practice is going to be determined by your level of strength and ability.
The built-in wheels on the base of the unit definitely make manouevring the unit across wooden, tiled or laminate floors that are all on one level easy. Although pushing the unit on carpet requires much more effort, and ideally would be done by two able-bodied people.
Lifting the unit to take it upstairs is another matter entirely, and one that it's important to factor in if you want to use this unit on the second floor. There's no way I would have been able to lift this air conditioner up stairs by myself, and I would have struggled with another (average strength) person. I had to enlist two people with 'proper' muscles to do that heavy lifting.
The recessed handles either side are a useful feature and do help when manouevring the appliance, as does its slightly taller and slimmer-than-most build, but it still requires some brute strength to move it from room to room.
If you need a lighter air conditioner, then the MeacoCool MC Series 7000BTU Portable Air Conditioner is one of the lightest we've tested that still performs brilliantly. This smaller unit weighs in at 20.5kg.
If that 20kg+ weight still sounds too heavy to move, then it may be best to consider an air cooler instead of an air conditioner, or even one of the best fans on the market. These appliances won't actively lower the temperature in the room in the same way an air conditioning unit can, but they still help a person to feel a lot cooler, as long as you're within the 'breeze' zone.
You can read up on pros and cons of the two cooling devices in our air conditioner vs. air cooler article, and find the best fans on the market in our dedicated buying guide.
Verdict
Although the assembly instructions left a little to be desired, on unboxing I was really impressed by the Duux North 9K Smart Air Conditioner.
Its build looks sleek and modern, and it seemed clear a lot of thought had been put into its visual design, which immeditately went some way to justify its higher price point.
However, from that point onwards, sadly I was left a little disappointed by the unit's performance when it came to testing. Especially when you consider this unit is nearly double the investment of the most affordable air conditoner we've tested (the MeacoCool MC Series).
The Duux North does cool down a room, and fairly quickly, but it didn't deliver the same kind of powerful performance as other portable air conditioners I've tested, like the AEG Comfort 6000 Portable Air Conditioner, and it didn't offer the quiet operation I'd come to expect from Duux. Far from it in fact.
That said, the Duux North does use less energy than its more powerful competitor, using 1000W of energy compared to the AEG comfort's 3400W. So running costs are somewhat less with this option.
The North also offers some good added extras, like a remote control, WiFi connectivity, and a window kit included with your purchase. But considering it comes in nearly twice the price of more affordable options, such as the MeacoCool MC Series 7000BTU Portable Air Conditioner, I was just left a little underwhelmed by what it offered for the extra money.
However, when a heatwave hits, portable air con units tend to sell out fast. So if stocks are low and the Duux North 9K Smart Air Conditioner is available, it does do the job. It will lower temperatures and make a living space a lot more bearable in hot weather, and it will look good whilst it does it, as long as you don't mind the noise it produces in doing so.
In my opinion, it's just whether your willing to part with that much cash – primarily for its looks – or whether you'd rather sacrifice some style for a more affordable or more powerful performer.
Get the Ideal Home Newsletter
Sign up to our newsletter for style and decor inspiration, house makeovers, project advice and more.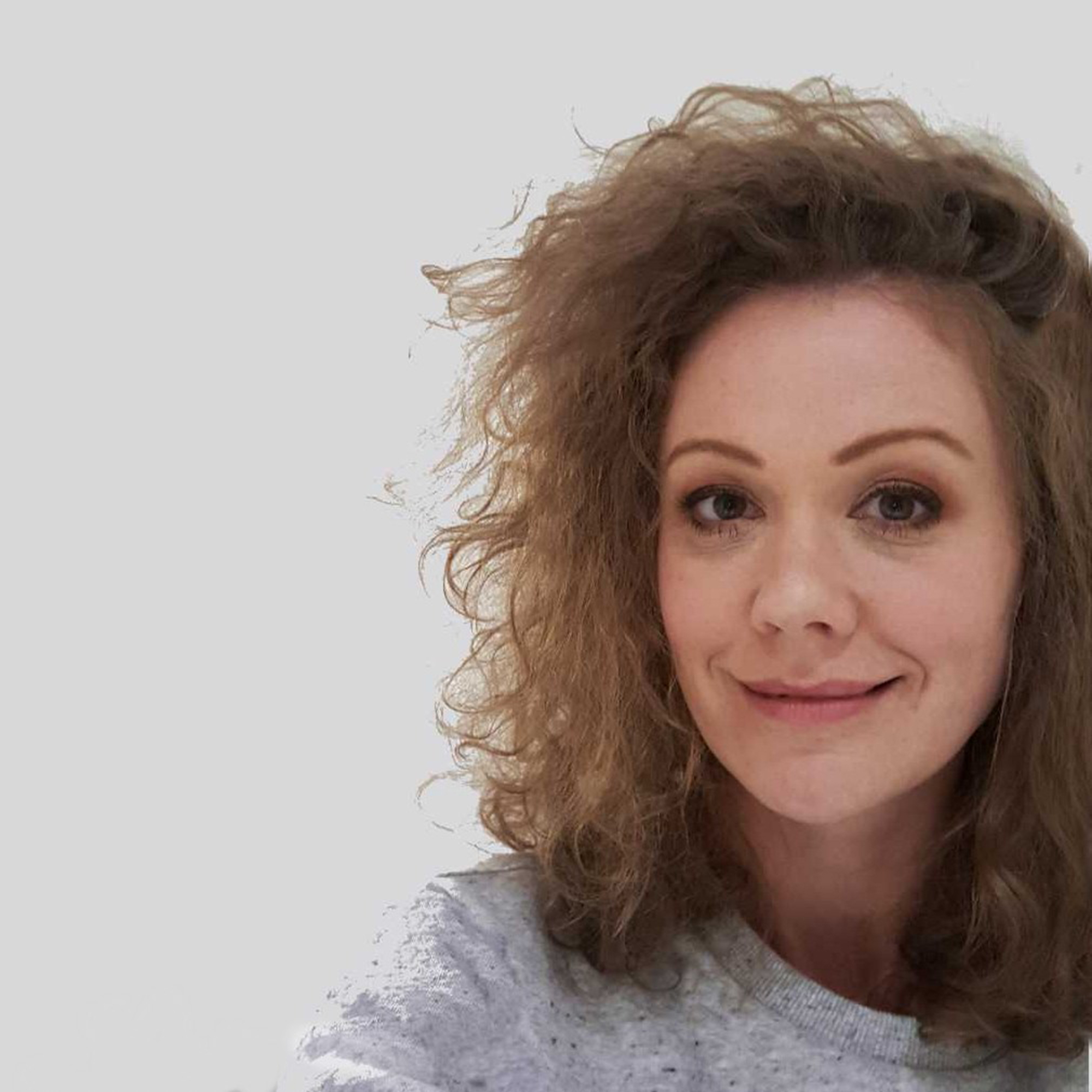 After studying Print Design at Winchester School of Art, Amy spent multiple years working in the interior industry, including styling and visual merchandising for many well-known brands. She's now Ecommerce Editor at Ideal Home, offering expert advice on the best products for decorating your home and ensuring it functions smoothly. That includes sourcing stylish yet affordable furniture – from the best sofa beds for combining style, comfort, and function, to the best artificial Christmas trees for a stress-free festive season – helping our readers to find the best mattress for their sleep style, and testing top-rated dehumidifiers and air purifiers to narrow down the best-in-class.