Best dishwashers – clean up the easy way with these top models
Never wash up again with our handy reviews and guide to finding and buying the best dishwasher for you and your kitchen
Surely you'd rather be curled up on the sofa with a box set than arguing over who dons the rubber gloves and who dries. If you're even offered help, at all. Figures from Bosch suggest that a dishwasher could save you up to 15 days every year. Thats a lot of extra free time! Washing by hand can be wasteful, too. You can get through 40 to 80 litres of water, which costs money to heat.
By comparison, a dishwasher will use as little as 6 litres to wash 13 place settings. That'll save you bucket loads of H2O and cash. From deep drawer versions to semi-integrated options, sometimes it can be difficult to cut through all the jargon and understand which model might be best for you. These days there are many different features and functionalities from ultra silent technology to super fast wash options.
But whatever you are looking for, it's is important that your new dishwasher fits into your kitchen scheme and works well with your busy family life. Take a look at our guide to the best designs around, from 1950s-inspired high-tech options, to slimline space-saving versions, we've got it covered!
For more helpful product reviews, see our other carefully compiled buying guides
Best dishwashers
Why you can trust Ideal Home Our expert reviewers spend hours testing and comparing products and services so you can choose the best for you. Find out more about how we test.
1. Indesit ICD661 Freestanding Compact Dishwasher
best for small kitchens
Specifications
Dimensions: H43.8 W55 D50cm
Programmes: High-performance cleaning and drying
Capacity: 6 place settings
Temperature settings: 5 settings
Wash cycle: Quick 30 minute
When space is at a premium, a counter top dishwasher is a must. To some it's deemed a luxury, to others a necessity. For tiny kitchens, this is a great buy.
Ideal for busy households.
Buy now: Indesit ICD661 Freestanding Compact Dishwasher, £195, Currys
2. Smeg DF6FABR2 Retro Freestanding Dishwasher in Red
best for retro kitchens
Specifications
Dimensions: H88.5 x W59.8 x D62.5cm
Capacity: Large capacity for bigger families
Wash system: Orbital wash
Light: Blue interior lighting
Energy Efficiency: Eco-friendly
Water usage: 10 litres of water per standard cycle
Embrace colour with this bold 1950s inspired dishwasher complete with matching cutlery basket and colour co-ordinated internal trimming.
Buy now: Smeg DF6FABR2 Retro Freestanding Dishwasher in Red, £979, Currys
3. Bosch SMS88TI26E Wi-Fi freestanding dishwasher
best for drying plastics
Specifications
Quick cycle: 29-minute 'fast' wash
Control: Remotely by App
Special feature: Drying particularly plastics
You can use an app to control this dishwasher remotely and help you pick the best cycle, depending on how dirty your plates are. It's even clever enough to send an alert to your phone if you're low on tablets or rinse aid. It's ace at drying – particularly plastics, which can so often come out dripping wet – and has a 29-minute 'fast' wash.
Buy now: Bosch SMS88TI26E Wi-Fi freestanding dishwasher, £1,019, Bosch
4. Fisher & Paykel Double DishDrawer Built-In Dishwasher
best for half loads
Specifications
Dimensions: H88cm x W59.9cm x D57.3cm
Type: Double Drawer
Programmes: 15 programmes
Controls: Two dedicated independent controls
Adjustments: Flexible racking system for easy adjustments
This double drawer marvel has 15 programmes for any eventuality. Each drawer holds a 'true' half load and the Extra Dry mode tackles Tupperware a treat.
The appealing feature here is the fact that the drawers can be controlled and programmed independently with their own dedicated controls. It also has a flexible racking system which allows you to arrange or remove the cutlery basket. You can fold down the cup holders, slide the shelves up or down, and adjust or collapse the racks to accommodate larger items.
Ideal Home's Houses Editor Ruth Corbett has one at home and is a big fan!
Buy now: Fisher & Paykel Double DishDrawer Built-In Dishwasher, £1,099, Amazon
5. AEG FSS62800P Integrated Comfort Lift Dishwasher
best for easy loading
Specifications
Dimensions: H81.8cm x W59.6cm x D55cm
Decibels: 37dB quiet cycle
Special feature: Comfort lift of bottom basket
Let's face it – stooping to load and unload a dishwasher is a nuisance. But if you have a bad back, it can be downright painful. That's where AEG's innovative Comfort Lift system comes into play. The bottom basket can be pulled out and up to line up with the top basket, so you don't have to bend to add your dirty crockery.
Buy now: AEG FSS62800P Integrated Comfort Lift Dishwasher, £769, John Lewis
6. Beko DFS28R20 slimline freestanding dishwasher
best value slimline dishwasher
Specifications
Dimensions: H85cm x W45cm x D60cm
Decibels: 46dB
Energy Rating: A++ with Auto Sense mode
Cycle: Half-load cycle
Quick Wash: 30- and 58-minute quick washes
Capacity: 10 place settings
Short on space? This low-cost, slender model can still handle 10 place settings. It's also got way more features than are standard for a slimline machine.
Buy now: Beko ADFS28R20 slimline freestanding dishwasher, £259, AO.com
7. Whirlpool SupremeClean WIO 3T123 PEF integrated dishwasher
best dishwasher for cleaning performance
Specifications
Dimensions: H82cm x W59.5cm x D57cm
Programmes: Ten varied programmes
Special Feature: Separate cutlery tray at the top
Let's cut to the chase – if you are looking for the best dishwasher hands down for blasting away dirt, this is it. It has ten varied programmes, and is just as good as lifting lipstick from your finest cut glassware to sanitising baby bottles to shifting baked-on lasagne.
It's also one of the quietest out there, and its separate cutlery tray at the top makes loading easier. It's one downside? It's not the cheapest to run.
Buy now: Whirlpool SupremeClean WIO 3T123 PEF integrated dishwasher, £479, AO.com
---
Everything you need to know about buying a dishwasher
If it's been a while since you bought a dishwasher, you may be surprised at how much they've moved on. Here are five reasons why a new dishwasher will outperform your old one.
1. It's now easier to load them
With separate cutlery trays, foldable tines and upper baskets that can be raised or taken out, they're a doddle to load.
2. They're fast
Expect them to wash a lightly soiled load in just 30 minutes, and a full haul of filthy plates in less than an hour.
3. Drying has been improved
This is thanks to special features that kick in at the end of a programme, such as an extra-hot drying cycle, a fan or an automatic door that opens to let out damp air.
4. You can wash half loads
Half-load cycles use less energy, so you don't have to ll the dishwasher to run a guilt-free wash.
5. They'll pick the right cycle
Intelligent dishwashers detect the load size and dirt levels, then choose the programme that will deliver the best results.
What to consider before buying a dishwasher
Determine the size and style of dishwasher
A dishwasher needn't take up acres of space. Compact designs no bigger than a microwave will sit on your worktop. Built-in 60cm-wide versions slot in at eye level. These smaller models usually have around six place settings, or eight at best. One place setting is equivalent to a soup bowl,
dinner plate, dessert bowl, cup & saucer, drinking glass and a knife, fork, soup spoon, dessert spoon and teaspoon.
Usually the most inexpensive option, freestanding dishwashers can be placed anywhere in the kitchen. You can choose models in stainless steel or white to match your existing appliances. Slimline 45cm dishwashers with eight to 10 place settings are ideal for smaller families. But for the best features, you can't beat a full-size 60cm version. This can hold anything up to 17 place settings (though 12-13 is average).
Integrated models are discreet and at least as spacious as their freestanding counterparts. There are two types of integrated dishwasher: semi-integrated models have a visible control panel, with the furniture door mounted below it. Fully integrated models are concealed behind a full-size furniture door. The control panel is positioned on the top of the door, so it is visible only when opened.
Kit out your whole kitchen: Best range cookers – our top ovens for preparing a full-on feast
What programmes does it have?
A quick wash is perfect for dinner parties – for example, when your starter plates are also needed for serving desserts. Most last 30 minutes.
Intensive settings blast burnt-on food like beans and bolognese, and tackle stubborn starch deposits on pans.
A delicates mode cares for glass and fine china by lowering the water pressure, and sometimes using steam to lift dirt.
Most impressive, though, is the sensor wash, which works out how mucky your plates are automatically, then adjusts the time and amount of water used accordingly, saving you money by never running a cycle that's longer or hotter than needed.
You might think a half-load programme will be handy. However, they save less than 25% of the energy and water used to run a full load. To economise, wait until the dishwasher is full before running a cycle.
With a delay start, you'll be able to come home from work to clean crockery. Or take advantage of cheaper electricity to wash your dishes at night by setting your dishwasher to start up to 24 hours in advance.
Installing your washer in an open-plan space or planning to use it at night? Choose a model that runs close to 40dB - the volume of a library. Some models have extra quiet programmes that keep the noise down.
Related: How to clean a dishwasher – for sparkling crockery every time
Is it efficient with water, energy and space?
Washing up by hand can be an inefficient process. Especially when you consider a dishwasher can deal with a single dinner party-sized load using as little as 6 litres of water. In contrast it can take 20 litres of water to fill a single sink. Compare the water consumption before you buy. It's usually given as the number of litres used for a fully loaded machine on a normal 50°C programme.
Dishwashers also clean to a higher standard, as the water reaches hotter temperatures than hands can tolerate. To reach these temperatures, a dishwasher uses approx 1.5kW of energy per cycle. Yet a hot water system uses 2.5kW to heat the water to fill a sink.
Also check the energy ratings of the appliance before you buy. The letters refer to energy efficiency, washing performance and drying performance. A+AA-rated models are the best. For energy costs, allow 11p per cycle, before detergents.
Arranging a dishwasher can feel like a Krypton Factor-style challenge, but the best now come with more flexible baskets. These can be raised or lowered to make room above or below. Racks that fold down make way for cumbersome pots and pans. Also look out for dedicated cutlery trays.
Get the Ideal Home Newsletter
Sign up to our newsletter for style and decor inspiration, house makeovers, project advice and more.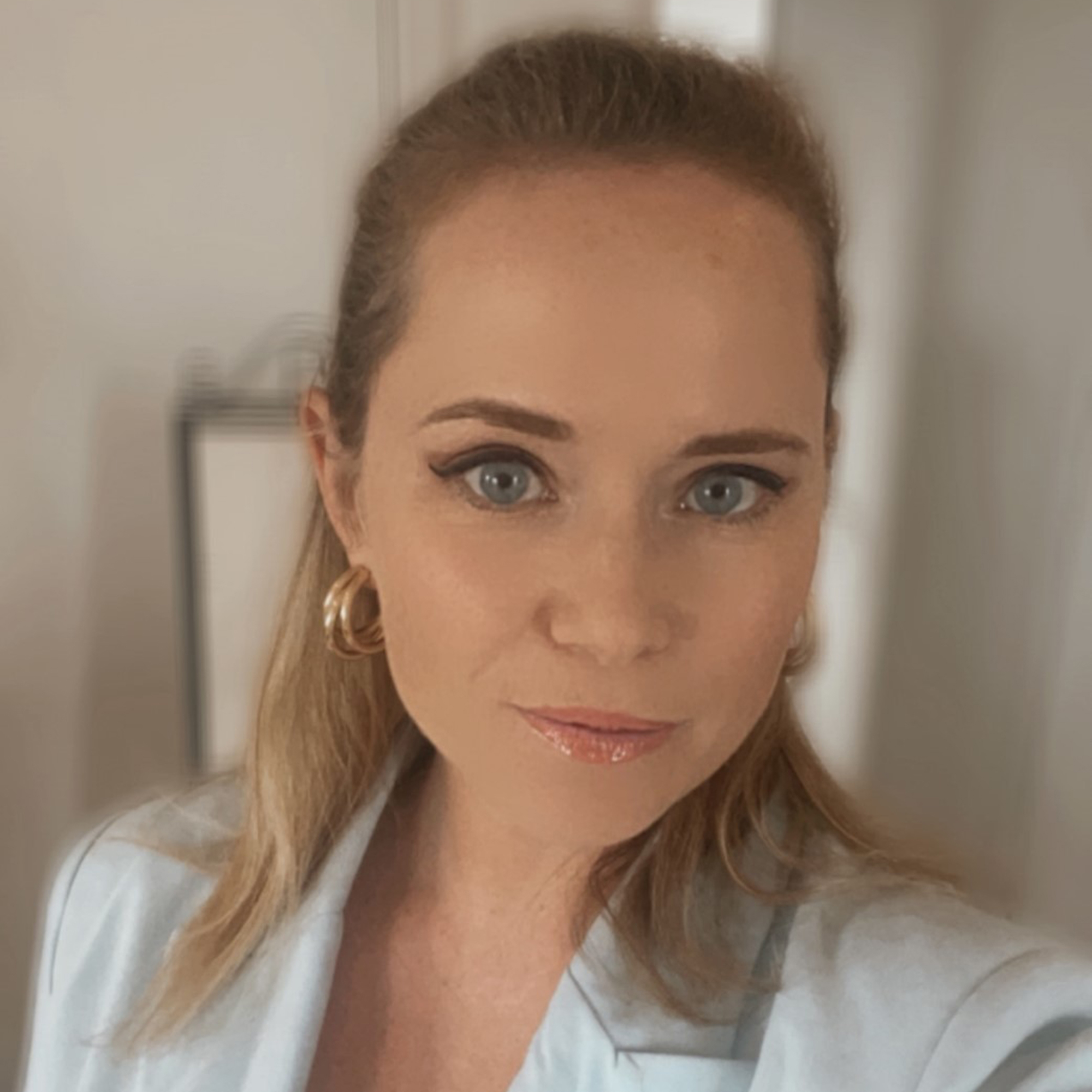 Thea Babington-Stitt is the Assistant Editor for Ideal Home. Thea has been working across some of the UK's leading interiors titles for nearly 10 years.
She started working on these magazines and websites after graduating from City University London with a Masters in Magazine Journalism. Before moving to Ideal Home, Thea was News and Features Editor at Homes & Gardens, LivingEtc and Country Homes & Interiors.