Pick an archive wallpaper
Need inspiration? Check out our selection of wallpapers based on classic archive prints
WHY WE LOVE THEM From an antiques-shop find to a treasured heirloom, homeware with a history has a unique layer of sentiment. Rather than hunting down a decades-old design, you can get the same impact from one of the many gorgeous archive prints out there. From intricate floral to beautiful bird prints, the story and provenance that they bring will give your scheme depth.
WAR TIME WONDER
Designed by Kathleen Kersey from the Morris Design studio on the eve of the First World War
Arbutus 214718, £62 per roll, Archive III wallpapers range, Morris & Co
ICONIC DESIGN
A classic archive pattern coloured in traditional Wedgwood blue and white
Tonquin 005, £70 per roll, Wedgwood Home range,
Blendworth
WHERE TO USE THEM Archive prints often have a botanical theme, making them pretty versatile. Most wallpaper designs are near-faithful reproductions of the real thing - play on their painterly quality and give them pride of place on a feature wall, just as you would an artwork. Let the pattern be the focus and decorate the rest of the room in tonal plains.
CLIMBING THE WALLS
Featuring trails of horse chestnut blossom, this classic design has been given a modern update
Chestnut Tree 215708, £66 per roll, Woodland Walk range, Sanderson
HISTORIC PATTERN
A faithful interpretation of wallpaper found in a house in Aix-en-Provence in the 1760s, courtesy of the Whitworth Art Gallery
Darwin in Serein, £131 per roll, Archive Trails range, Little Greene
HOW TO USE THEM Apply intricate, smaller prints freely, from alcoves to upholstery.
Prints with bigger pattern or bolder colour need more space to breathe, so save these for large walls or furniture.
HOW TO ACCESSORISE THEM The beauty of archive patterns is their timeless appeal, so they'll sit happily in both contemporary and classic schemes. Rustic, painted furniture or upholstered pieces in traditional shapes are fail-safe designs that will complement the prints perfectly.
FRENCH CLASSIC
A traditional toile wallpaper, inspired by a book of 19th-century French patterns
Toile De Jouy 1668, £44 per roll, A Vintage Book range, Boråstapeter
ORIENTAL INSPIRATION
This print originally had birds beside the branches
Pussy Willow in Natural, £40 per roll, Laura Ashley
SIXTIES REVIVAL
Celebrating its 52nd birthday this year
Unikko, £56.95 per roll, Marimekko range, John Lewis
ART-DECO DELIGHT
First designed in 1901, this print now comes in five colourways
Morris Seaweed, £62 per roll, Archive III Wallpapers collection, Morris & Co
NATURE REVISITED
An 18th-century botanical painting inspired this beauty
Woodland Chorus, £58 per roll, Woodland Walk collection, Sanderson
TOP TABLE
It was a 19th-century Wedgwood tea set that evoked this elegant print
Fabled Crane 005, £80 per roll, Wedgwood Home collection, Blendworth
PRETTY BOY
An elegant design inspired by a wallpaper in a gentleman's club
Patricia in Turquoise, £84 per roll, Tradition collection, Sandberg
FLIGHT OF FANCY
A 19th-century print from a house near the hospital inpired this motif
Great Ormond St, £82 per roll, Little Greene
GORGEOUS GRAPHIC
Originally designed as a stylish scarf
Simon, £80 per roll, Chesham Cabinet collection, Liberty
MODERN CLASSIC
First launched in 2000, this sweet motif is now available in new colourways
Bumble Bee, £86 per roll, Farrow & Ball
TIMELESS BEAUTY
Inspired by the archives of the now-defunct company Jeffrey & Co
Strawberry Tree, £90 per roll, Archive Anthology collection, Cole & Son
Get the Ideal Home Newsletter
Sign up to our newsletter for style and decor inspiration, house makeovers, project advice and more.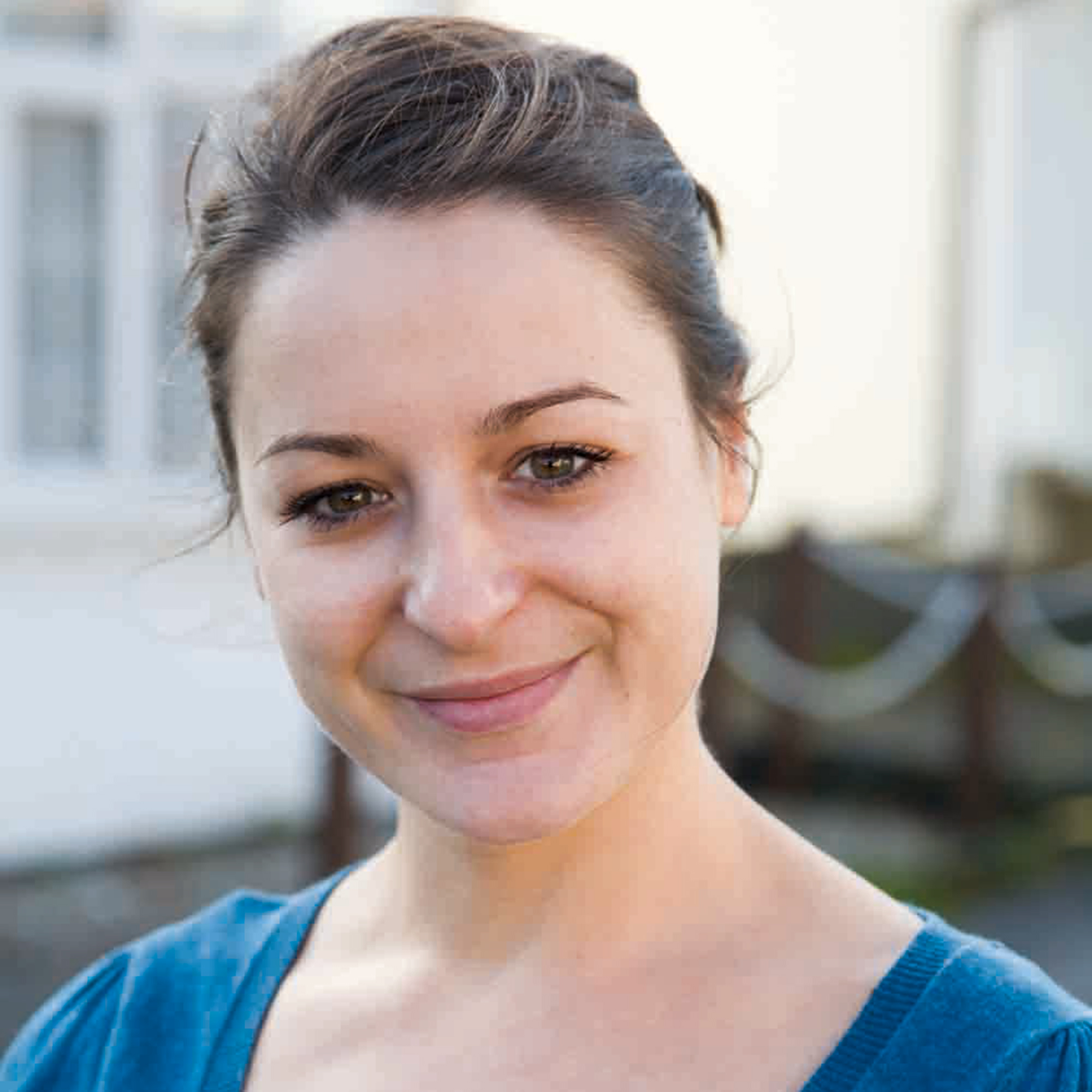 Ginevra Benedetti has been the Deputy Editor of Ideal Home magazine since 2021. With a career in magazines spanning nearly twenty years, she has worked for the majority of the UK's interiors magazines, both as staff and as a freelancer. She first joined the Ideal Home team in 2011, initially as the Deputy Decorating Editor and has never left! She currently oversees the publication of the brand's magazine each month, from planning through to publication, editing, writing or commissioning the majority of the content.