How to work out how much paint you need for your next DIY project to avoid wasting money
Whether you are colour-matching, or buying off the shelf, it's important to get the amount of paint you need just right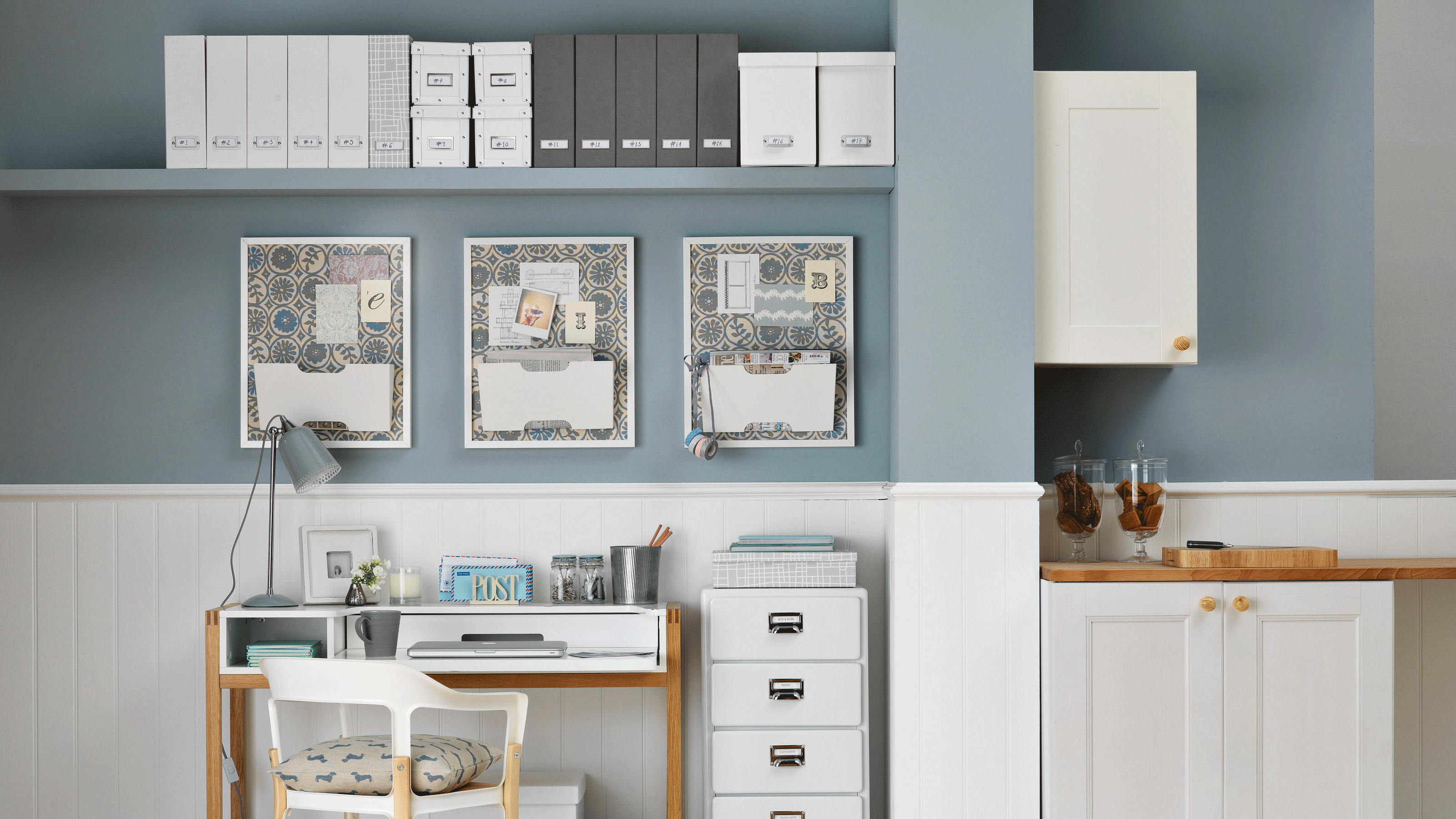 (Image credit: Future PLC)
Too often we've found ourselves standing in the hardware store with several tins of paint in your hands wondering 'how much paint do I need?' It can be tricky to work out how much paint you realistically need to paint a wall or for your latest DIY project. Buy too much and you could end up wasting your money on lots of leftover paint, buy too little and you run the risk of not getting an exact colour match when you buy more later.
Marianne Shillingford, Creative Director and Colour Expert at Dulux says that 'it's better to overestimate than under. You don't want to be deep in decorating and then not have enough to finish after a day of decorating. You'll want to be able to complete the room, sit back and enjoy.'
However, at the same time, given that costs are rising, the last thing we want to do is waste money on paint that sits unused.
To save you and your money the trauma of not getting the amount of paint you *actually* need right, we've consulted the experts to find out exactly how to calculate the right amount.
How much paint do I need?
It's important to remember that 'there is no "average room size", which is why it's important to roughly work out how much paint you will need to avoid buying too much,' suggests Helen Shaw, Director of Marketing (International) at Benjamin Moore.
'As a guide, it's key to bear in mind that most paints will cover about 10-12m2 per litre.' But there are a few more things to take into consideration.
'Working out the exact amount of paint needed isn't just down to the space, it's also dependent on the quality of paint and can be specific to the brand,' reveals Emma Bestley, Co-Founder and Creative Director of YesColours.
'When it comes to coverage of paints, each brand will vary, so it's really important to ask the question of coverage before you buy,' suggests Grazzie Wilson, Head of Creative at Ca' Pietra and Proper Good Paint. This should be printed on the can or found in the product information section if you're buying online.
Some of the different types and coverages of paint include emulsion, which you may be familiar with. It will typically go the furthest. But there is also Kitchen and bathroom paint that has 'extra water-resistant properties,' making it 'more durable than standard emulsion,' says Victoria Yardley, Managing Director of Victory Colours.
Then you have primers, sealers and undercoats, which all help to prepare the area that you're planning to paint. If you're painting wood or metal, an eggshell paint may be best according to Victoria.
Measure the area to be painted first
'Calculating how much paint you need beforehand will save you a lot of time, effort, and money,' explains Jamie Hancox, painting expert and Managing Director of Tikkurila. 'When it comes to painting the walls in your home, the process can be simplified into a few easy steps.'
'First, measure your space by height and width to find out the square metres of a room, 10 m² requires roughly 1 litre of paint,' asserts Melody Maison's Home Expert Anna Elkington. 'Remember to subtract any areas you won't be painting like doors or windows.'
'But don't forget to consider the height of the room,' explains Victoria. 'To get an accurate calculation, measure the lengths of all the walls, then multiply this result by the height of the room. If the room is 4m x 4m and the height is 2.5m, the calculation would be (4m x 4m) x 2.5m = 40 square metres.'
So, for two coats, you will need to cover 80 square metres.
'An age-old method would be to use a tape measure to calculate the length and height of the wall. A laser measure is a great choice for rooms with awkward and angled walls, as it provides precise measurement, with little room for error,' asserts Emma. 'If you don't have either to hand, you can also download measuring apps straight to your phone or tablet.'
'It's important you don't forget to take into account touch-ups or 'just in case' scenarios too,' says Sarah Lloyd, Paint & Interiors Specialist at Valsparpaint.
How much paint do I need cheat sheet
If you're still unsure how much paint you might need, Pat Gilham, painting and decorating expert at MyJobQuote.co.uk, shares some advice:
A tester pot will cover a small piece of furniture: 'Typically, a 100ml tester pot is enough for around one square metre of painting, so you can use it to patch up paintwork, perk up a fire surround or upcycle a small piece of furniture,' he says.
750ml tin will cover door/skirting boards: 'A 750ml tin is usually enough to paint a door or cover the skirting boards or a feature wall in a small room,' he adds.
1-litre will cover a feature wall: '1-litre tin can typically tackle a larger feature wall.'
2.5 litre will cover a small room: 'A 2.5-litre tin should cover all four walls of a small room.'
Insider secrets
'If you're painting over a darker surface then you might need to add additional paint to take a colour from dark to light. If you're painting a texture surface then again, buy a bit more,' affirms Grazzie.
And 'if you are using more than one tin of paint, we recommend mixing them together first to ensure colour consistency,' Victoria confirms.
How to use leftover paint
'Leftover paint can come in handy for touching up any scuff marks or wear and tear in the future,' according to Anna. You can also use any paint that you have left over to upcycle or add a fun pop of colour to an otherwise plain area in your home. Think of updating your fireplace or adding a border to your windows or doors.
Marianne also suggests that 'it can be donated to paint recycling schemes like Community RePaint,' to ensure that it doesn't go to waste.
Handy paint calculators
Many of the major paint brands also have their own calculators designed specifically with their own paints in mind. So, for example, if you are choosing to solely use Farrow & Ball paints for your next project, it can be handy to go straight to their paint calculator, especially if you are buying online.
Here are just a few of the brand paint calculators available:
'You simply add in the measurements of the space, width and height,' outlines Flora Hogg, interior designer and colour consultant at Craig & Rose. It may also be worthwhile to 'double check the back of the paint tin, as it'll give a rough coverage amount to help with calculations too,' she concludes.
No more unnecessary overbuying!
Get the Ideal Home Newsletter
Sign up to our newsletter for style and decor inspiration, house makeovers, project advice and more.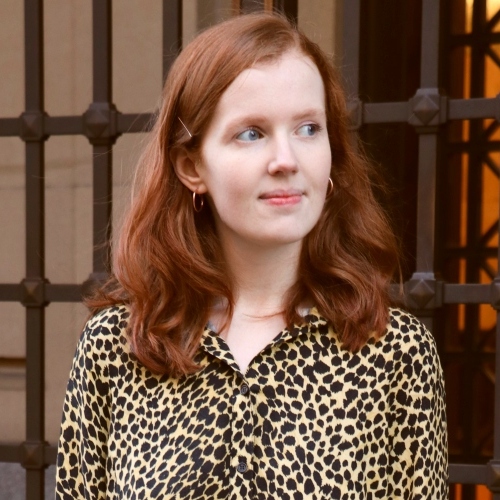 Ellis Cochrane has been a Freelance Contributor for Ideal Home since 2023. She graduated with a Joint Honours degree in Politics and English from the University of Strathclyde and between her exams and graduation, started a lifestyle blog where she would share what she was buying, reading and doing. In doing so, she created opportunities to work with some of her dream brands and discovered the possibility of freelance writing, after always dreaming of writing for magazines when she was growing up.
Since then, she has contributed to a variety of online and print publications, covering everything from celebrity news and beauty reviews to her real passion; homes and interiors. She started writing about all things homes, gardens and interiors after joining Decor & Design Scotland as a Freelance Journalist and Social Media Account Manager in 2021. She then started freelancing at House Beautiful, Country Living and in Stylist's Home team. Ellis is currently saving to buy her first home in Glasgow with far too many Pinterest boards dedicated to her many design ideas and inspirations.