How to choose the perfect paint colour – Get it right every time with our expert guide
Defeat paint buying indecision with our expert guide to choosing the perfect paint colour every time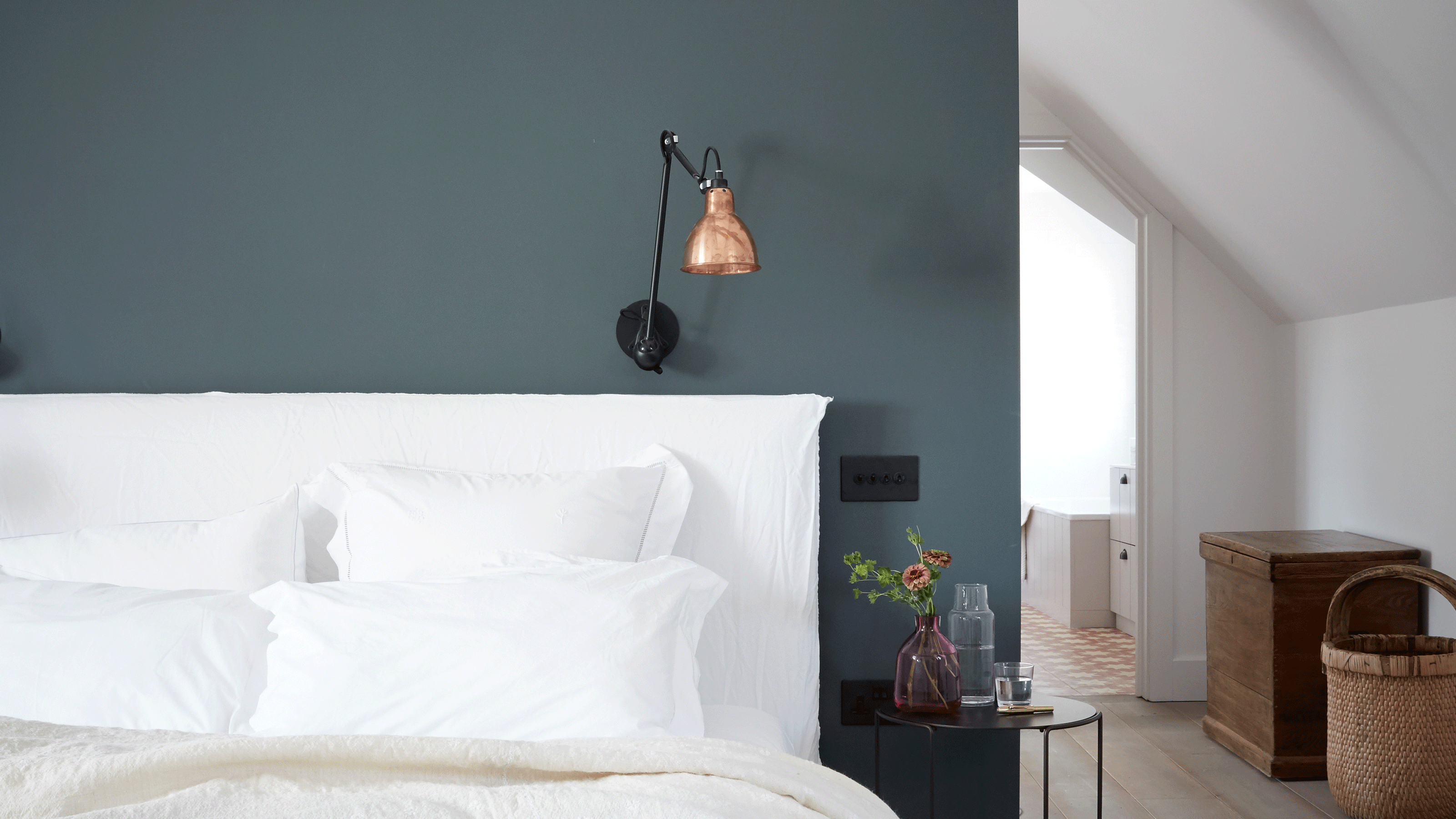 (Image credit: Future PLC / Paul Massey)
The perfect paint colour will make you happy, not date too quickly and suit the intended use of the room it is going in. Oh, and it should also work cohesively with the rest of your home. It's a tall order, and with the price of paint soaring, the pressure to get your paint ideas right first time can be more than a little daunting.
If you've always struggled with choosing a paint colour, Valspar's interiors and paint expert, Sarah Lloyd, suggests easing yourself in via affordable accessories and artwork. 'Accessories are a useful way to introduce a colour scheme to a room if you're not quite ready to apply colour to a wall,' she explains. 'Also try to avoid following paint trends. While they can be a good source of inspiration, trendy colours can date quickly. Unless you absolutely love a particular colour, don't make a rash decision you'll regret later.'
There are millions of colours to choose from, and you can even have a colour custom mixed if nothing on the paint charts appeals. No wonder so many people end up paralysed by paint colour fatigue. If you are seeking kitchen paint ideas, bathroom paint ideas or just new colour inspiration in general, don't order a single tester pot until you have read this guide.
How to choose the perfect paint colour
Before you start ordering paint charts from every brand going, Valspar's Sarah Lloyd advocates getting the room's furniture and fittings locked down. 'It's much easier to buy a tin of paint than it is to buy a new sofa. So, before you choose a paint scheme, buy all the furniture you love and then base your colour choices around them,' she says.
Read on to discover more expert recommendations for what to consider when deciding how to choose the perfect paint colour.
1. Work out the direction of the room
Working out the direction the room faces (the side the windows are on) in relation to the sun is a great starting point for choosing paint colour. This is because sunlight can have a huge influence on paint colours, pulling out different base tones depending on the warmth or coolness of the sunlight. In a south-facing room the same colour can look totally different than it will in a north-facing room.
Flora Hogg, colour specialist and interior designer at paint brand Craig & Rose, talks us through which paint colours work best according to the direction of the room. 'Rooms that face south get warmer light, which can bring out yellow base tones. So, choose something cooler than you might normally go for – the sun will warm it up. Blues, greys and greens are perfect choices for south-facing rooms,' she says. 'North-facing rooms can feel cold and flat. Opt for warmer tones to counteract this, such as creams, yellow-based neutrals, and plaster-like shades.'
The feel of east and west-facing rooms changes dramatically throughout the day, so it's worth thinking about when you will use the room most frequently, in the morning or afternoon. 'You'll get morning light in east-facing rooms – so choose something warmer to wake up to, which will then look balanced and tranquil when the sun fades later in the day,' Flora continues. 'For rooms facing west, make the most of that precious golden hour at sunset by enhancing it with warm-based neutrals or sage greens.'
2. When is the room most frequently used?
The time of day you are most likely to be in the room you are painting can have a significant impact, particularly if we're talking day versus night but also morning versus afternoon. Again, this is down to how the light levels and light source (natural or electric) effect how we see colour.
'The best way to test how a paint colour reacts before you commit to it is to paint a sample patch on each of your walls so that you can watch it over a couple of days to see how it reacts to different light sources,' says Simon Temprell, interior design manager at Neptune.
'Artificial light is especially tricky because there are so many bulb temperatures available now that it can be hard finding the right one for your chosen colours. At Neptune we prefer 2700 Kelvin as the best colour temperature, it's warm but not too amber.'
3. Consider the mood you want to achieve
The mood-altering power of colour is well documented, and colour psychologists believe that certain shades can determine how you feel in a room. With this in mind, first decide how you want the room to make you feel, and then choose corresponding colours to suit.
For example, cooler colours like blues and greens incite relaxation and restfulness and can help relieve stress and keep a focussed mind. This makes them perfect for a home office, bathroom or bedroom colour scheme.
'Warm and bold colours such as red can give a boost of energy and allow people to engage and communicate more,' adds environmental psychologist, Lee Chambers. With this in mind, it makes sense to lean into warm colours for sociable spaces like the kitchen and living areas.
Following the basic tenets of colour psychology is great for narrowing down colour choices, especially with regard to whether they come from the warm or cool sides of the spectrum. However, it's just as important to think about how colour makes YOU feel.
'Choosing the perfect colour for your new decorating scheme every time is all about using your heart and head in equal measure,' says Marianne Shillingford, creative director, Dulux. 'It's how a colour makes you feel as much as how it looks that is the key to choosing the perfect one for you and your space.'
Some people only feel alive when surrounded by bright, eye-popping colours, while others immediately reach for their sunglasses, and feel far more comfortable in dark, cosseting rooms.
4. Look inwards for colour inspiration
With so many colours to choose from, it makes sense to narrow your choices down by thinking about the colours you are naturally drawn to, whether consciously or subconsciously. One technique interior designers swear by is taking inspiration from clients' wardrobes, which can prove a really effective way to ensure your paint colour choice will continue to appeal for as long as possible.
If your hangers are littered with greens and greys, for example, there's a high chance you'll feel comfortable with these shades in the rest of your home.
'Another great place to start is with the colour of something that is staying in the room that you really love, like an artwork, vase or rug,' adds Dulux's Marianne Shillingford. Take this colour and use it as a springboard for the room. If it's a strong shade, you might just use it on one wall or painted on panelling, then use paler tones of the same shade for the main walls.
5. Create a colour moodboard
You don't have to be good with colour if you learn how to moodboard. Moodboarding is a popular visual tool interior designers use to figure out colour schemes and present them to clients.
The beauty of mood boards is they can make anybody creative, claims Grazzie Wilson, head of creative at Ca' Pietra. A mood board essentially involves placing colour swatches together with other materials, fabrics and finishes planned for the room, and then playing around until you arrive at a combination that works together and feels most like you. It aids colour selection because it lets you see how they'll work in the room as a whole, not in isolation, allowing you to immediately spot colour clashes or missteps.
'In the case of a kitchen remodel, you might have a cut tile sample for your floor and wall on there, swatches of the paint colours you've chosen for your cabinetry and walls, and references to the hardware or brassware tone – or even an actual cabinet knob or handle laid on the board,' Grazzie explains. You can also create a mood board digitally, using Pinterest, Canva or Miro, for example.
'As you build up your mood board, you'll start to see not just opportunities of things that go together but gaps too. Your scheme might feel lacking in pattern which could encourage you to bring in another fabric on a curtain, blind, or again in the case of the kitchen, an upholstered bench cushion at your kitchen table or a sweet café curtain for under the sink,' adds Grazzie.
5. Use tester pots to choose paint colours
Since paint colours can look very different on a screen than on the walls, most paint companies sell tester pots, or large pre-painted paper swatches that you can stick on the walls. 'Tester pots really are the best way to check if you're happy with the way a colour looks. Once on the target wall(s), keep looking at it throughout the day to see how natural – and synthetic – light changes it. This kind of testing can also be useful to try colour schemes side by side,' advises Sarah Lloyd, interiors and paint expert, Valspar.
When using tester pots, you can either apply the paint directly on the walls – do every wall you are intending to paint in the room, as the light will alter across the room – or paint onto a piece of card or watercolour paper and tack to the walls. The latter option is useful for dark paint colours, which, if painted onto the walls, can then require a lot of painting over to conceal if you decide to go pale!
It's wise to try and narrow down your choices as much as possible before ordering tester pots, as major indecision can mean you end up spending more on testers than you do on the final paint choice.
6. Embrace digital technology
While discrepancies in on-screen colour can mean digital visualiser technology won't provide 100% accuracy colour-wise, these online tools can prove a brilliant way to narrow things down and reduce the tester pot spending. They're also very good for working out what colours go well together if you're planning more than one paint shade in a room.
Paint brands like COAT, Benjamin Moore, Crown and Dulux are just a few big brands that offer visualiser Apps, focusing on their own paint palettes of course, or you can use generic Apps, like Paint Tester (by Luminant), to show you how certain colours might look in your home. Many of these Apps allow you to upload a photo of the room you're painting, and then pick out colours to see how they'll look on the walls in 'real time'. 'The Dulux Visualizer App will suggest combinations of coordinating colours that look beautiful together, too,' adds Marianne Shillingford, creative director, Dulux.
Some Apps (both branded and generic) also feature colour-matching, that let you scan a colour you like, for example on a favourite cushion or dress, and then suggests the closest paint colour match. Try Dulux Visualizer and PPG Color Sensor (Nix Sensor Ltd).
7. Call in the experts
If you are truly stuck for inspiration, or suffering from chronic paint colour overwhelm, it could be worth getting professional help, either from an interior designer or paint brand. Colour consultancies from the likes of Little Green, Neptune and Farrow & Ball will cost between £140-£200 an hour, depending on whether it's in-home or virtual. The fee will usually cover colour recommendations for up to four rooms.
'Our colour consultants take into consideration architecture, furnishings, lighting, and customer taste when making their proposals. At the end of the consultation, the customer will receive a folder of swatches detailing each shade, as well as technical information including the paint finishes, areas of application and quantities required so the decorator has everything they need,' explains Neptune's Simon Temprell.
What paint colour is the most flattering?
'Earthy pinks are your friend here for flattery, as they will emit a warmish glow that can flatter one's complexion. They are also brilliantly versatile to layer with many other colours. Setting Plaster, one of our best sellers, is the perfect 'go to' colour for flattering spaces or try its colour scale stablemates Templeton Pink (slightly darker), or Pink Ground (a softer option),' recommends Patrick O'Donnell, international brand ambassador, Farrow & Ball.
Should you go darker or lighter with paint?
There's a consensus that light colours will make a room appear lighter and dark colours do the opposite, but there are additional factors to consider. The natural light in the room is a big one. It doesn't matter how light your paint colour is, if the room has no windows, it will not appear lighter. In fact, in electric light it will more likely feel cold and unwelcoming. Choosing dark colours in a windowless or north-facing room can make it feel cocooning and cosy. Light paint colours can make a small room appear bigger, especially if it is well-lit.
Personal preference is the main factor you should consider when deciding should you go darker or lighter with paint. 'First of all, ask yourself which colours you love. Then, ask yourself which you hate!' says Francesca Hadland, styling expert, Bridgman.
'Make sure you create a colour palette that makes you feel comfortable. So, go bold if you feel safe taking risks with a more playful, adventurous palette – deep colours can feel rich, intimate and moody, while bright tones can energise and invigorate your space.'
Get the Ideal Home Newsletter
Sign up to our newsletter for style and decor inspiration, house makeovers, project advice and more.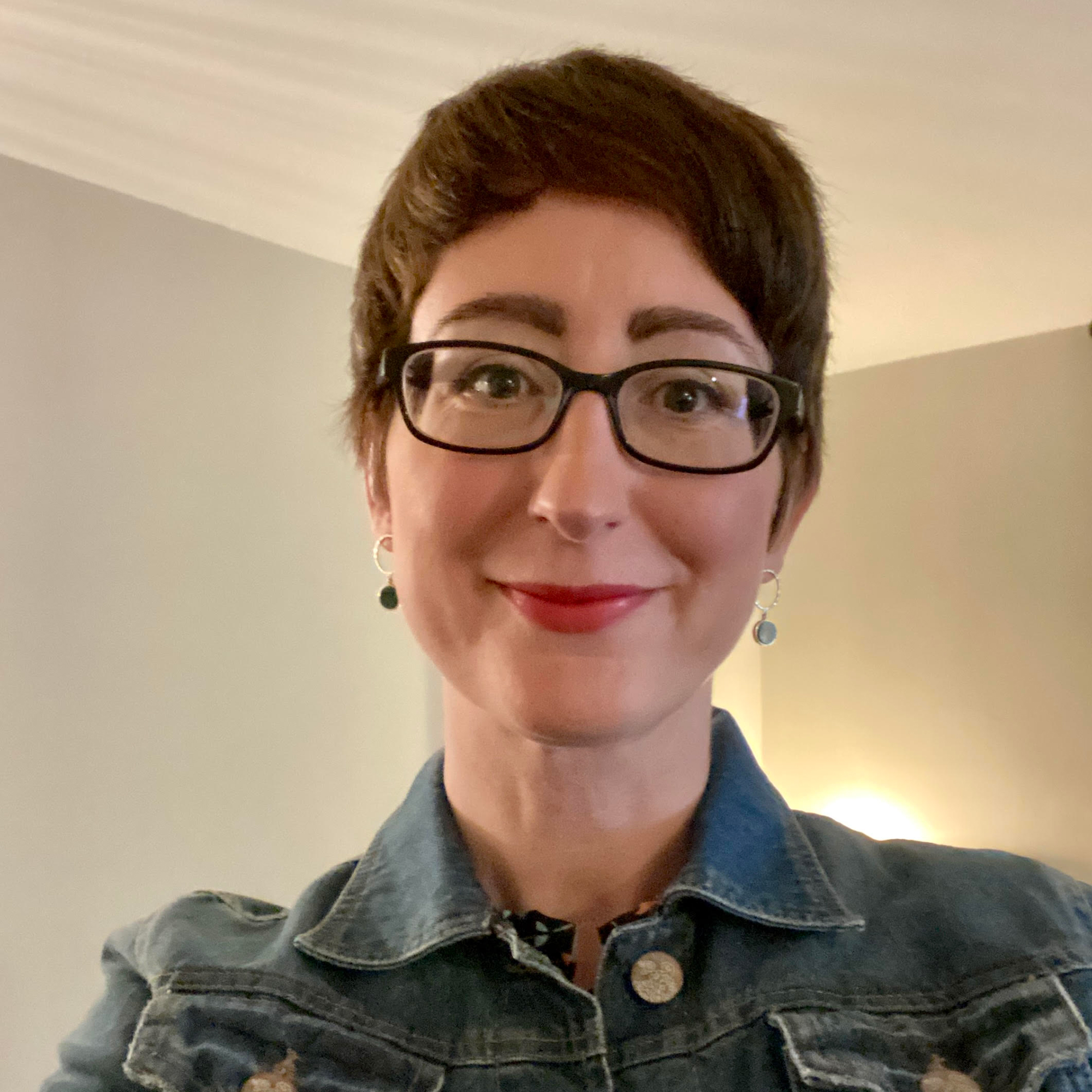 Linda Clayton is a professionally trained journalist, and has specialised in product design, interiors and fitness for more than two decades. Linda has written for a wide range of publications, from the Daily Telegraph and Guardian to Homes & Gardens and Livingetc. She has been freelancing for Ideal Home Magazine since 2008, covering design trends, home makeovers, product reviews and much more.