Experts are warning people to avoid risking this DIY job this weekend
If you're planning a trip to the DIY store this weekend you might want to rethink until the weather cools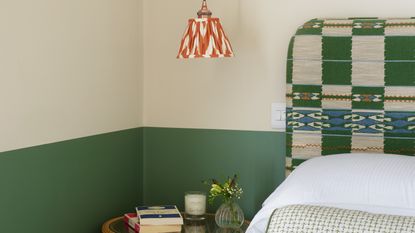 (Image credit: Future PLC/Rachael Smith)
Many of us will be happy to see the hot weather return after a rather disappointing July and August. However, it turns out the hot weather is spelling bad news for anyone planning on revamping their home with new paint ideas this weekend.
Met Office meteorologist Amy Bokota has revealed to the BBC that it will 'be 32C right the way until Sunday for some places in the south.' While other parts of the UK are also experiencing hotter-than-average temperatures now and over the weekend.
But if you were thinking of taking advantage of the good weather to tick some DIY tasks off your to-do list, you may want to put the paintbrush down, at least until the weather cools down again because the hot weather could ruin any paint jobs that you undertake.
'Hot weather and excessive heat can affect paint, and cause problems, in a number of different ways,' reveals Graham Walmsley, Product and Technical Trainer at Farrow & Ball.
What problems can arise when you paint during hot weather?
As a general rule, you should avoid painting in extreme conditions, whether that be during a hot summer heatwave or a below freezing winter's day.
'Additionally, the excessive heat can wreak havoc on your brushes and tools as the paint will dry much faster on these surfaces as well. This can make the painting process more challenging and require more frequent cleaning and maintenance of your equipment,' Jamie adds.
Here are just a few problems that can arise when you paint in especially hot or humid conditions.
The paint can dry too quickly
'When you paint in hot weather, you'll find that the process in which the paint dries is a lot quicker. This might seem like a good thing, but unfortunately it can cause many problems,' affirms Sarah Lloyd, Paint & Interiors Specialist at Valsparpaint.co.uk.
'If the first coat of paint dries too quickly, this will cause subsequent coats of paint on the same area to give the appearance of overlapping, giving you an uneven finish,' according to Jamie Hancox, painting expert and managing director at Tikkurila. 'It can also cause drag marks in the paint if you are over brushing while it is hot.'
It can also cause 'more brush and roller marks as the wet edge, essential to maintain when painting, is lost,' says Graham.
If you are still determined to paint during the hot weather, 'you may want to consider thinning the paint by up to 5% to allow a better flow and prevent paint from drying out too quickly,' Jamie adds.
To do this, 'dependent on paint finish, adding a small quantity of water to paint before applying can help to compensate for the warmer environment,' Graham proposes.
Or too slowly
Alternatively, 'Another potential issue is that 'in particularly humid environments, the water in the paint has less opportunity to evaporate, which will slow the drying and curing processes,' Graham suggests.
'In these conditions, paint can form a skin too quickly once applied, which prevents the finish fully curing as it dries. This increases the likelihood that the surface will remain sticky for longer.'
Finish issues
'There is also the risk that if the surface you are looking to paint is too hot the paint may not get a chance to adhere and possibly leave you with a cracked, peeled, or blistered finish,' warns Jamie.
When paint dries far too fast 'this can cause blistering and bubbles on the surface too as moisture and air are trapped underneath,' highlights Emma.
'Similarly, constant exposure to the sun can also cause the paint to deteriorate and fade much quicker,' asserts Tim Warren, DIY expert at Adkwik.
'For those who are painting with gloss, you should also note that the heat can cause the solvents in the paint to evaporate fast, which may result in a much duller finish than you expect,' Emma cautions.
The consistency and colour of the paint can be altered
'Paint itself can be sensitive to extreme temperatures too,' reveals Jamie. 'Depending on the product and its manufacturer data sheet, most paint is required to be stored at a controlled temperature at all times between 5°C and 25°C in tightly closed containers.'
Extreme and dry heat can actually 'cause evaporation of critical chemicals in the paint, including water, which can alter the consistency and colour of the product,' he adds. So, anytime that the temperature ticks over 25 degrees, it is not advisable to paint at all.
The heat can 'cause paint to thicken, making it more challenging to apply smoothly,' suggests Chris Moorhouse, Category Director at Wickes. While certain paints can 'become thinner in the heat, which can impact the finish you can achieve,' Jamie continues.
When the consistency has changed it can make 'it more vulnerable to damage from simple contact which can lead to the paint becoming sticky,' says Kate Conrad, Lead Designer at Madison & Mayfair.
'Extreme heat can even cause paint to solidify,' Craig & Rose's interior designer and colour expert Flora Hogg informs us. This is also why you'll always want to store your pots and containers of paint in a dark, shaded space in your home or garage. Not doing so can lead 'a shortened pot life,' Flora says.
When to paint outdoors during hot weather
You may have considered spending some time out in your garden or outdoor space during the warmer and sunnier weather but don't fall into the trap of painting exterior walls, windows, doors or fencing in the heat.
'It is important to note that the temperature of exterior surfaces can sometimes be potentially 10 to 20 degrees higher than the air temperature,' warns Tim. Because of this, 'it is best to wait until the temperature outside has lowered so that the paint will adhere correctly, or wait until the desired surface is in the shade to paint it.'
'To achieve the best results when painting exteriors, apply paint earlier in the day to allow the surface to dry before the evening condensation sets in,' Graham instructs. 'The increased moisture at this time of day will impact the finish otherwise, especially at this time of year.'
'Temperature and airflow are vital when painting outdoors,' according to Helen Shaw, Director of Marketing (International) at Benjamin Moore. 'Ideally, every outdoor painting day would be 25 degrees Celsius - a dry, cloudy, spring, summer or early autumn day is best,' she confirms.
When is it too hot to paint?
The experts agree that anything over 30 degrees Celsius is too hot. While 'the maximum temperature you can use water-based paints in is 32°C,' reports Emma Bestley, Co-Founder and Creative Director of YesColours.
While that isn't all that common in the UK, this weekend we'd recommend putting that paint brush down.
Get the Ideal Home Newsletter
Sign up to our newsletter for style and decor inspiration, house makeovers, project advice and more.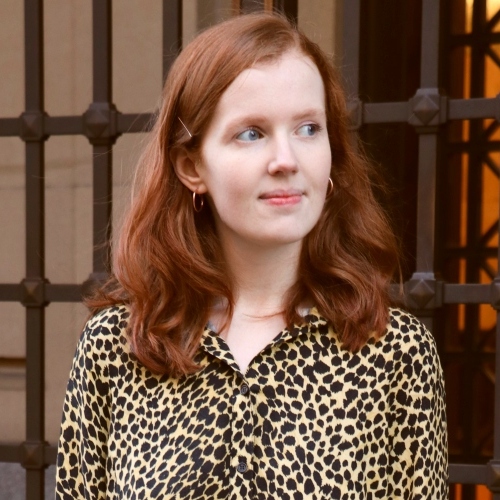 Ellis Cochrane has been a Freelance Contributor for Ideal Home since 2023. She graduated with a Joint Honours degree in Politics and English from the University of Strathclyde and between her exams and graduation, started a lifestyle blog where she would share what she was buying, reading and doing. In doing so, she created opportunities to work with some of her dream brands and discovered the possibility of freelance writing, after always dreaming of writing for magazines when she was growing up.
Since then, she has contributed to a variety of online and print publications, covering everything from celebrity news and beauty reviews to her real passion; homes and interiors. She started writing about all things homes, gardens and interiors after joining Decor & Design Scotland as a Freelance Journalist and Social Media Account Manager in 2021. She then started freelancing at House Beautiful, Country Living and in Stylist's Home team. Ellis is currently saving to buy her first home in Glasgow with far too many Pinterest boards dedicated to her many design ideas and inspirations.