The incredible reality of how an RHS Chelsea Flower Show garden is actually built
A year in the planning, and a month in the making, for one week of glory - we went behind the scenes to see how a Chelsea Flower Show garden was built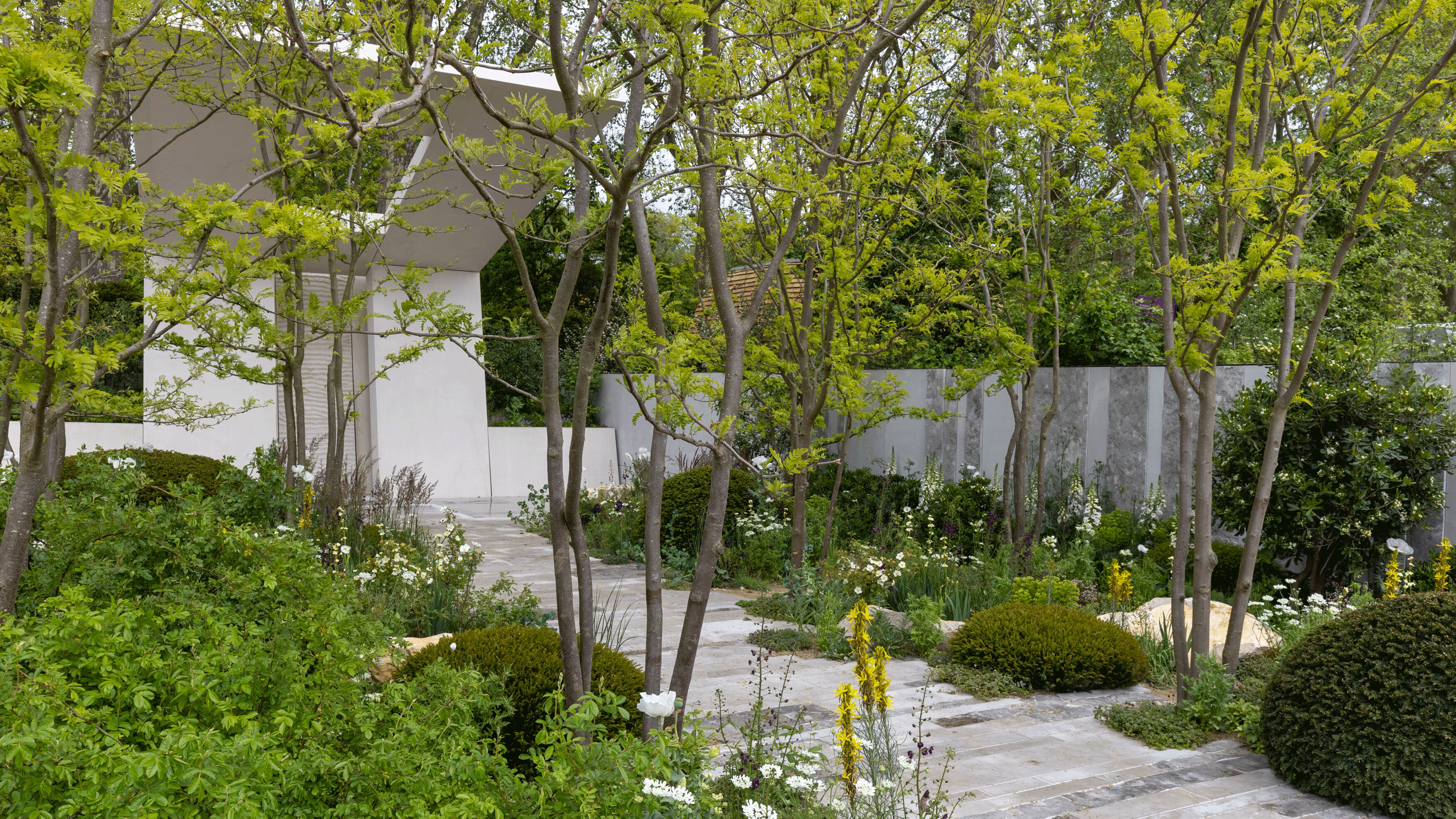 (Image credit: RHS / Neil Hepworth)
It's the end of May and the RHS Chelsea Flower Show 2023 is in full swing. The Royal Hospital Chelsea grounds are buzzing with crowds busy sipping Pimms and weaving through the row of spectacular show gardens that line the main avenue looking for the next big garden trend. But just a few days earlier this whole path was a riot of high-vis jackets and mud.
On the corner of the main avenue is the Memoria & GreenAcres Transcendence Garden, a breathtaking garden which focuses on the theme of grief, opening up positive conversations about the end of life, designed by Gavin McWilliam and Andrew Wilson of McWilliam Studio.
However, when I was invited to visit the garden just two weeks earlier the muddy site dotted with building materials and wrapped-up trees still had some miles to go to become the peaceful garden I'm currently looking at.
Transcendence Garden - the build
Mid-May I turn up in my mandatory steel-toed shoes and high-vis jacket to a sea of trucks, builders and forklifts. I have to weave in and out of a few giant potted trees and crates of paving stones before reaching the garden on the main avenue.
When I arrive I'm informed that things almost took a turn for the worse earlier when they were moving the concrete centrepiece into the garden. It took a bit longer than expected - well, a few hours longer - blocking access to the main avenue on an already tight schedule. There's a suggestion that rivalries were close to forming between the build teams.
It often feels like there's an elegant effortless to Chelsea Show Gardens, but trust me when I say that literally everything is planned and controlled to the millimetre. You have not seen true perfectionism until you have watched a team of four led by Gavin and Andrew direct a boulder into exactly the right position.
I'm told that they did the exact same thing with every single boulder in the garden, and there's more than just a couple of boulders on the scene.
I must admit that when I initially saw the concrete structure I struggled to envisage what the serene space could become, so I was stunned when I attended on the week of the show to see how the muddy building site had been transformed.
Instead of the dirt-caked chaos it was a grove of beautiful multi-stemmed trees, creating pockets of dappled light on the surrounding planting in a lovely paired back colour pallet.
'What we wanted was kind of grove, a flickering light, and a tree canopy overhead which already kind of creates a protective space, and a feeling of a space to be in,' explains Andrew when I catch up with him at the Show.
'We wanted simplicity in the materials, there are two materials concrete and stone that work with each other. And we wanted to keep the planting simple, paler tones, the whites that are quite luminous and then deeper punches of colour.'
'There is a temptation at Chelsea that we always worry about that you're just going to overcomplicate something because it's Chelsea. Pairing it back, well people's responses to it have been fabulous.'
How to get the look in your garden
Seeing the process from build to finished product, I was struck by how many of the garden ideas could actually be taken away and added to small everyday outdoor spaces.
'There are some key elements that people can consider when looking to replicate key parts of this in their own garden,' explains Gavin.
'The first thing to factor in is lighting – look at where the sunlight falls at different times throughout the day, and consider when you are likely to be spending your time in the space, and why. Do certain trees create dappled shade in the afternoon that would be ideal for a moment of reflection, or does the early morning sunrise glow hit the patio to provide an injection of energy?'
'Other elements to consider are contrasting textures, varied heights, and colour palettes. Finally, if possible, adding some form of water feature can have a huge impact and can have an instantly calming effect – there's something so peaceful about the gentle sound of moving water, the way the light hits the surface, and the sense of movement it creates.'
After seeing the build it does make the finished garden seem all the more impressive. But while it took three weeks to build, it took a lot longer to come together.
'Someone asked how long does it take to design a Chelsea Garden. This one took a year, but it comes from 17 years of working together and all these component parts that we've been trying and testing on different gardens,' says Gavin.
If you weren't lucky enough to get a ticket to Chelsea Flower Show, you can watch the coverage on BBC or take a look at our Chelsea Flower Show garden trends. However, in a Chelsea first all the gardens will be relocated to a new home in the UK after the show so you will still be able to explore them.
We are still waiting to find out who will win best in the show, which you can still vote for through the RHS website - which is your favourite garden?
Get the Ideal Home Newsletter
Sign up to our newsletter for style and decor inspiration, house makeovers, project advice and more.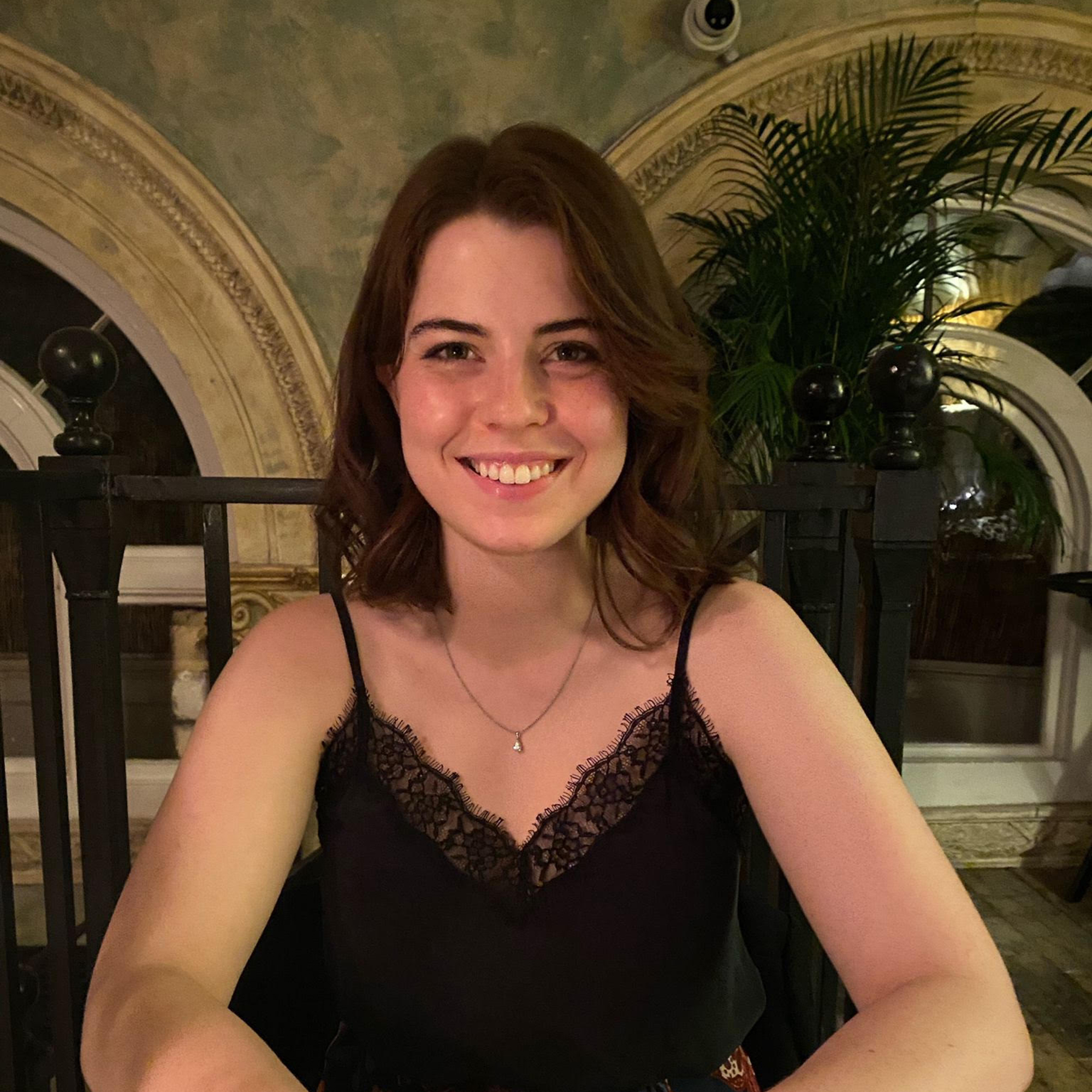 Rebecca Knight has been the Deputy Editor on the Ideal Home Website since 2022. She graduated with a Masters degree in magazine journalism from City, University of London in 2018, before starting her journalism career as a staff writer on women's weekly magazines. She fell into the world of homes and interiors after joining the Ideal Home website team in 2019 as a Digital Writer. In 2020 she moved into position of Homes News Editor working across Homes & Gardens, LivingEtc, Real Homes, Gardeningetc and Ideal Home covering everything from the latest viral cleaning hack to the next big interior trend.