DIY-er saved £100s upgrading an IKEA bed with this clever headboard hack
See how one homeowner created a unique headboard for just £103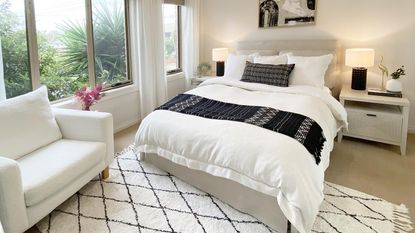 (Image credit: LatestDeals.co.uk / Nicole Herrick)
If you're after some smart bedroom ideas then investing in a new bed can often do the trick. However, if budget is a factor then don't fear, as you could potentially save hundreds of pounds upgrading an Ikea bed with this clever headboard hack.
Giving an affordable bed design a new, luxury finish is a great way of achieving not only a unique design, but also gaining a classy new look for a fraction of the price – and this savvy homeowner did exactly that.
Nicole Herrick, a product photographer and YouTuber from Melbourne, says: 'I bought Ikea's Tarva bed frame for £165, but I wanted to make it look more luxurious without spending too much additional money.'
'My logic is: why buy another bed when you can change it up with a new bedhead?' she told money-saving community LatestDeals.co.uk. 'I researched online for designs I liked, as I wanted to create a unique piece. I found a luxury bed that I really loved the design of, and I couldn't find it anywhere else on the market, so I used this image as inspiration when I went out to get supplies.'
Luxury IKEA headboard hack
After visiting Bunnings (an Australian hardware store, similar to B&Q), Nicole picked up some essential supplies for her project. 'I bought spray adhesive for £13 and spent £40 on MDF panels,' she says. 'Next up was my local fabric suppliers, where I spent £50 on upholstery fabric and wadding.'
'There were a few challenges along the way,' she continues. 'It took some time to research a fabric that my cats wouldn't be able to pull threads from and immediately destroy, but eventually I went with micro suede. I was also lucky enough to pick up a foam mattress for free from Facebook Marketplace.'
Before
Nicole's bedroom, although functional, was far from the stylish scheme she longed for and an overhaul was long overdue.
After
The freshly decorated bedroom looks different again, with the new-look bed the pièce de résistance. Decorated in neutrals, with punches of black, the scheme is classy, elegant and looks like it cost much more than it actually did.
Luxury headboards can cost upwards of £500, so making one for just £103 was hugely creative and cost-saving – but how did Nicole go about her DIY headboard idea?
'First I cut the MDF panels with my circular saw for the backing board and rounded the top corners with my jigsaw,' she says. 'I sprayed the backing board and foam with spray adhesive, adhered them together and left them overnight.
'The next day, I cut around all the edges with a blade. I then shaped the edges of the foam to be rounded and added 2 layers of wadding to each piece, then wrapped it in upholstery fabric. I used a staple gun to staple the wadding and fabric to the back of the backing board.
'At this point I sawed off the original Ikea bedhead and created a new leg support for the backing board before securing it to the bed frame. I then secured the two front bedhead panels to each other and drilled holes in the back of the front panels.
'I used fishing line to thread through the holes, and I then pierced the fishing line all the way through the back bedhead panel before securing it with staples. Finally, I added a bed skirt by stapling on some of the upholstery fabric.'
Long curtains, a comfy armchair and cosy berber-style rug add the finishing touches to the room, and Nicole couldn't be more proud of her IKEA hack.
'Now that the project is done, my bed looks much more luxurious,' she says. 'The unique design of the bedhead makes it look like I have large backing pillows and it's much more comfortable to lean against. Plus, I can hide shoes and other storage under the bed discreetly thanks to the skirt. I've received plenty of positive feedback from friends and family.'
What do you think of this bed makeover – has it inspired you to have a go at DIYing your own headboard?
Get the Ideal Home Newsletter
Sign up to our newsletter for style and decor inspiration, house makeovers, project advice and more.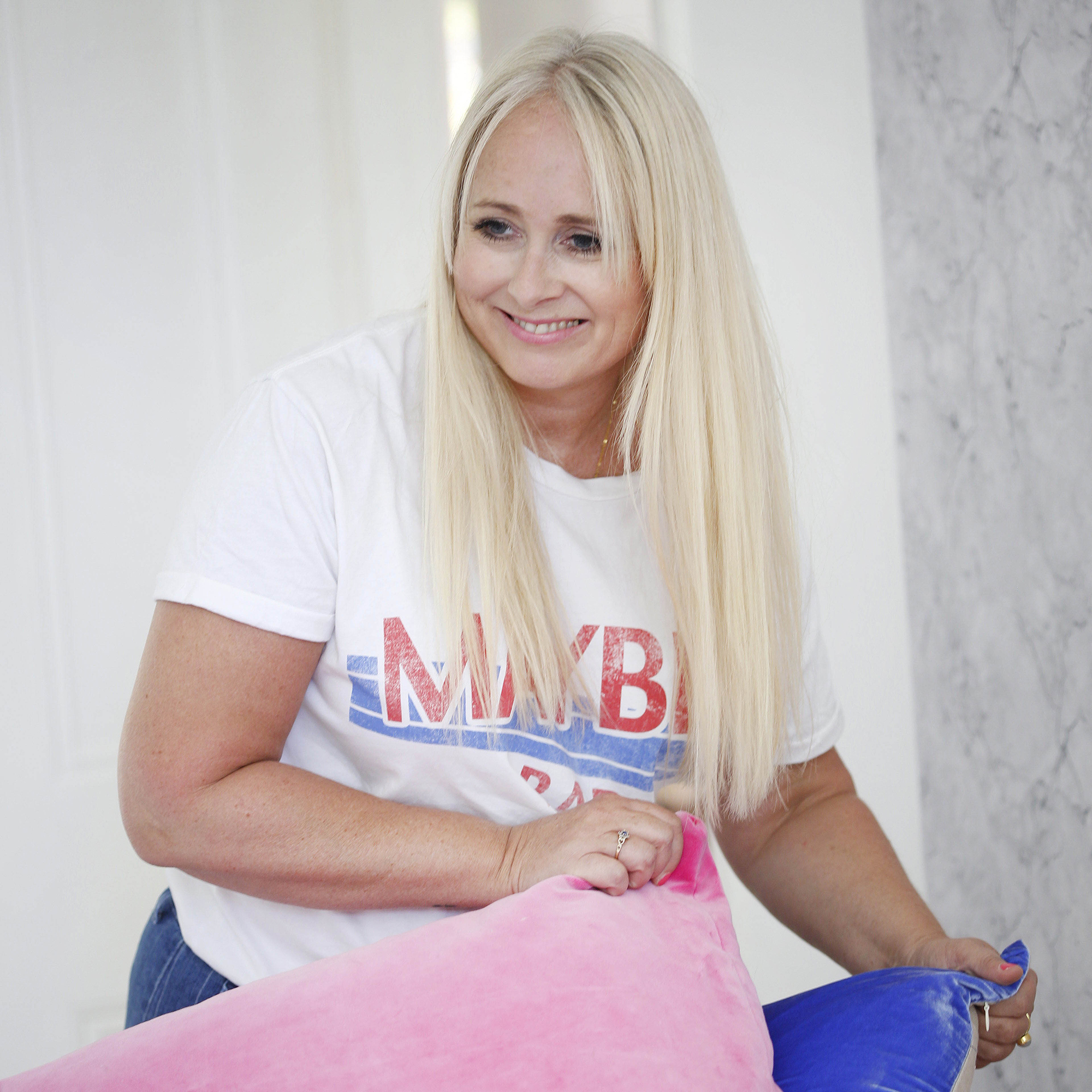 Laurie Davidson is a professional stylist, writer and content creator, who lives and breathes interiors. Having worked for some of the UK's leading interior magazines, styled homes up and down the country and produced sets for TV shows, adverts and top brands, it's safe to say Laurie has had a pretty exciting career. Find her on Instagram at @lifeofaninteriorstylist or over at lauriedavidson.co.uk