How to clean when you feel overwhelmed – 12 ways to get things done
You can take control of dirt and clutter when you're not sure how to cope with this advice from the pros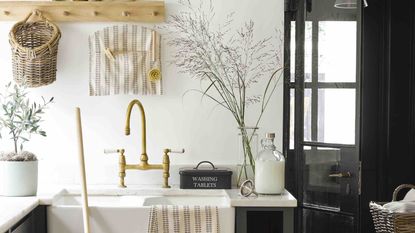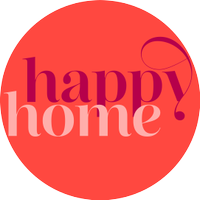 (Image credit: Garden Trading)
When you're feeling overwhelmed, whatever the reason, organising and cleaning the house can seem an impossible task. Maybe it's the mess itself that all seems too much – it's hard to know where to start when every room is the definition of carnage. Maybe burnout or personal challenges mean gathering the emotional and physical energy to get on with chores seems beyond your capabilities right now.
'When we're overwhelmed, we stop seeing our possessions as individual items, and can only see "clutter" as a huge indistinct mass. And that feels like an insurmountable challenge to deal with,' suggests Kate Yiannacou, a member of the Association of Professional Declutters & Organisers (APDO) and founder of Tidy Happy Calm.
Keeping up with Pinterest-perfect organised pantries and the latest TikTok cleaning obsession isn't the goal here. But the fact is, having an ordered and appealing environment can help us to feel calmer, more in control and happier at home.
Why tackling cleaning overwhelm is so important
When we're overwhelmed, with cleaning, clutter or life itself, doing the dishes may not seem a priority. But research links an organised home with better mental and physical health.
One study found that women who described their homes as cluttered and full of unfinished projects felt more depressed and fatigued, and had higher levels of the stress hormone cortisol, than those who said their homes felt restful and restorative. Another study found that simply making your bed each morning improves your likelihood of getting a good night's sleep (if you change the sheets, it's even better).
We speak to cleaning experts and decluttering professionals to find out how to keep on top of chores when you feel overwhelmed. You don't need to try all these tips, but try to incorporate a few into your daily routine and see the difference it makes.
1. Take a 'little and often' approach
The experts all agree on one point about how to clean when you're overwhelmed – little and often is always best.
'Definitely don't try to do everything in one go, says professional declutterer Gillian Gudgeon, APDO member and founder of Restore the Calm. 'Pick a quick and easy win and leave it as that; for example, the magazine pile, the stuff on the stairs, or the pile of paperwork in the kitchen.'
'If you know you've got quite a bit of clutter to tackle, try to instill a habit of always leaving a room with one item that needs putting away.'
Gillian is a professional organiser working with clients to clear the clutter, possessions and years of accumulated paperwork that can weigh us down mentally and physiologically and leave us feeling drained and overwhelmed.
2. Find your ideal 'tidy time'
Our energy ebbs and flows throughout the day. Maybe you're a night owl who finds their mess-clearing mojo in the evening, when others would rather collapse on the sofa after a long day at work.
'Tidying up can be easy or challenging depending on when in the day or week you do it,' comments Craig Hoareau, managing director of A Tidy Mind London and APDO member.
'If you decide to do a tidy-up after a long day at work then your brain will be tired from decision fatigue from all the choices you've had to make during the day so tidying is the last thing you want to do. A less overwhelming option can be to break it down into smaller, manageable chunks to do throughout the week.'
Craig is a professional organiser running the London branch of decluttering company, A Tidy Mind. 'I have always organised the homes of my friends and family,' he says. 'I also have a deep understanding of the importance of balance and self-care in the modern world.'
3. Make like a morning person
If you're the type of person who jumps out of bed full of energy, then it makes sense to harness that get-up-and-go before you get caught up in the busyness of the day. You can even use bedroom design tricks to help you become a morning person.
'You naturally have more energy in the morning, so get up and do a few tasks before you start your day,' recommends Lynsey Crombie, the UK's number one home expert. 'The more you do, the less overwhelmed you will be, and you will get instant results. Building a new habit takes time but it will all be worth it.'
4. Do the shoe box shuffle
In the spirit of all or something, rather than all or nothing, you can make a shoe box-sized dent in cleaning and clutter with this handy tip. By taking a small-step approach to clearing up, it means you're less likely to give up before you've even started, or feel a sense of failure because you've been overwhelmed by trying to tackle your entire cleaning to-do list in one go.
'I always suggest using a container to help you. If you need to clear a surface of random clutter, use a shoe box or similar and put some of the items into it to give you a smaller number of items to deal with at a time,' suggests professional declutterer Kate.
'Relocate the items in the box to where they belong in your house, or bag them up to declutter. Keep going until the box is empty, then put a few more items in the box and repeat until you've given yourself back that surface space.'
Kate is a declutter coach and professional organiser who works with people to help them to move past overwhelm and paralysis to create a tidier home, and a calmer and happier life.
5. Set a 15-minute timer
'Proactively keeping your environment clutter free is empowering and can help keep your mind clear – the visual aspect of a tidy home is pleasing to the eye and knowing on a subconscious level that there isn't a need to tidy up means less stress,' claims professional organiser Gillian.
'Put a timer on for 15 minutes and stop as soon as it goes off. You can always tackle another 15 minutes later in the day or just come back to it at a later date.'
6. Habit-stack your cleaning schedule
Habit-stacking is a trick to help you establish helpful or healthy routines, by twinning them with an action you do already – and you can apply it to help stop overwhelm when cleaning, too.
'With daily cleaning, set a timer to whatever spare time you have and bash out as much as you can – five minutes is even enough when you turn off distractions and focus,' suggests cleaning queen, Lynsey.
'Don't put too much pressure on yourself; just do what you can, but do something. Use time wisely, so when the kettle is boiling, clean a surface. Little and often is key – daily quick cleaning will keep you on top and save you time in the long run.'
Known as the 'Queen of Clean', Lynsey is the best-selling author of The 15-Minute Clean and regularly shares her tips on her social media. She starred in TV's Obsessive Compulsive Cleaners and is a regular guest on This Morning and Good Morning Britain.
7. Go for the quick wins
Faking a tidy house can be a quick fix when you're feeling overwhelmed.
'There isn't a magic silver bullet for making the whole home look tidy quickly, but if you start with your highest footfall areas (hallway, kitchen, living room) you can at least get the most benefit from your hard work,' says organising expert Kate.
'Stuff that is obviously rubbish and ready to be recycled is a good win to quickly clear space. Fold up any loose blankets – lots of us have blankets in our living room for cosy nights in front of the TV, so just folding them up and straightening cushions can make a space look intentional and tidy.'
'Also, hang up any coats and put shoes in pairs by the front door in your hallway. Again, it can make the space look more intentional even if it does still have a lot of stuff in it.'
8. Deal with the drawer of doom
Learning how to organise a junk drawer is a small step that has a big impact when beating overwhelm.
'Everyone has a junk drawer in their home – it's the one filled with everything we don't know what to do with,' says Craig from A Tidy Mind London. 'Empty it out, categorise and declutter anything which doesn't need to be in your home.'
'Get some drawer dividers to separate things into categories and when you're done you can call it the tidy miscellaneous drawer.'
9. Do the bin liner dump
'The feeling of being overwhelmed is enough to bring a tidy-up, or declutter, to a grinding halt before you've even got going. And if you've previously "failed" to see a tidying effort to a successful conclusion, it can make it even more offputting,' says organiser Gillian.
She has this quick-fire tip to collecting and dumping the unwanted mess that's dragging you down. Get it done and it can set in motion a feeling of success that can motivate you to continue.
'Grab one bin liner and fill it by gathering up anything lurking that has passed usefulness. This includes single socks, holey garments, clothes that no longer fit, stained Tupperware, chipped and broken crockery, books you've never read, tatty towels and bedding, and old and opened toiletries and cosmetics.'
''The ceremonial dumping of broken stuff in the bin feels so good, and so does a quick trip to your local charity shop.'
10. Clear surface clutter
There are 5 things people with *always* clean kitchens do – and one of them is to clean the countertops.
'Clear surface clutter – on the kitchen counter, the dining table, the chair in your bedroom… Cluttered surfaces are visually busy and can make you feel like you haven't been productive enough,' explains professional organiser Craig. 'Clearing those spaces and putting things away where they should be will have an instant impact.'
11. Have an evening reset routine
Routines are your secret weapon to overwhelm, whether it's your Sunday reset (aka, how to beat the 'Sunday scaries'), a nighttime wind down to help you sleep better. So it pays to have a cleaning and decluttering routine to help you keep on top of 'chore-mageddon'.
'Have a decluttering schedule. Decluttering isn't something you do once and forget about it,' advises Craig from A Tidy Mind London. 'Reviewing what you have on a regular basis will mean you have control over the stuff and the stuff doesn't end up controlling you.'
'Have an evening reset: before going to bed each night, do a quick tidy of all your living areas. Put things away where they belong and put the dishwasher on so everything is ready for the next day. And create a routine for your laundry, doing it regularly rather than letting it pile up. This includes washing, drying, folding and putting away.'
Still sounds too much? Enlist help. 'Get the family involved and create a tidying routine for the house,' suggests Craig. 'It shouldn't be one person's job to clean and everyone should tidy up after themselves, even the kids.'
12. Celebrate your progress
Doing the dishes and taking the bins out may not seem cause for celebration but let's face it, do that and you can feel like you've won the day!
'Tidying is a process, and if you haven't done it in a while, it can be a long one – but whatever pace you go at is completely fine,' reassures Craig.
'Make a plan of how you are going to tackle the tidying, which areas are most important and what would benefit you the most if tidied first. Take some photos before and after to track your successes and motivate you to do more. Be patient and celebrate your progress.'
From overwhelm to overjoyed, one chore at at time…
Get the Ideal Home Newsletter
Sign up to our newsletter for style and decor inspiration, house makeovers, project advice and more.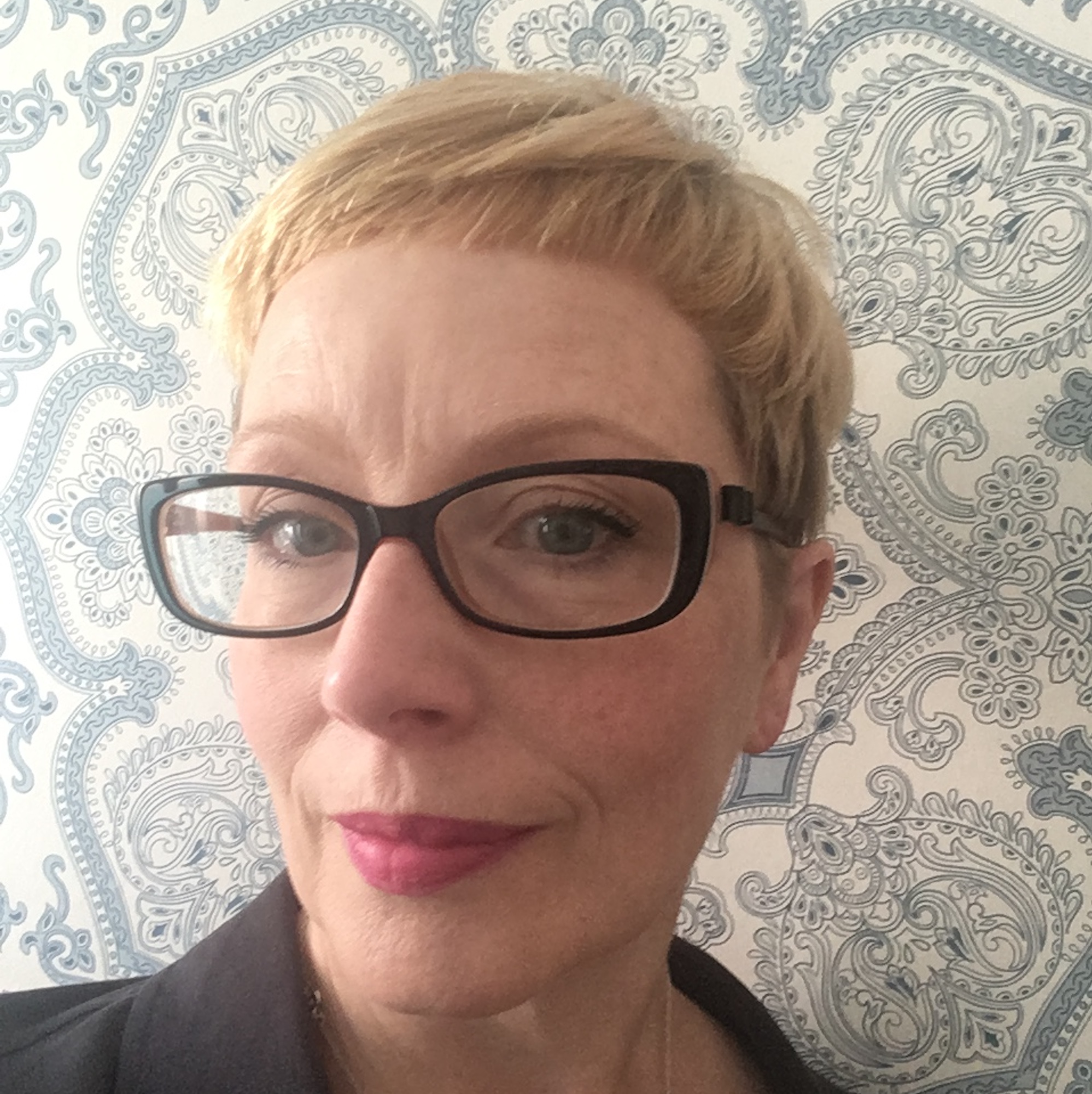 Andrea began her journalism career at Ideal Home and is currently Editor of our sister title, Country Homes & Interiors, which celebrates modern country style. Andrea is passionate about colour and how it can transform both our homes and our sense of wellbeing, and has completed The Power of Colour course with the prestigious KLC School of Design. Andrea's career spans interiors magazines, women's lifestyle titles and newspapers. After her first job at Ideal Home, she moved on to women's magazines, Options and Frank. From there it was on to the launch of Red magazine, where she stayed for 10 years and became Assistant Editor. She then shifted into freelancing, and spent 14 years writing for everyone from The Telegraph to The Sunday Times, Livingetc, Stylist and Woman & Home. She was then offered the job as Editor of Country Homes & Interiors, and now combines that role with writing for idealhome.co.uk.