The Sunday Reset - The secret to beating 'Sunday Scaries' and starting your week off right
A Sunday reset is the key to a happy and organised week ahead. Here's how to plan, and enjoy, yours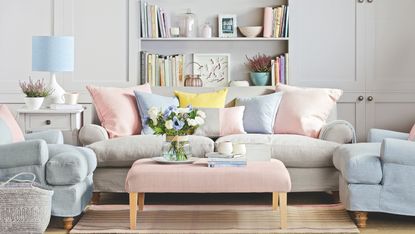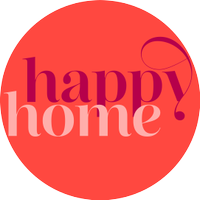 (Image credit: Future PLC)
We love the weekend, but wouldn't yours be even better if what you did on a Sunday could set you up for a happier home and an organised, calm week ahead?
Whether you slouch into Monday after a super-relaxed weekend or you're a victim of the 'Sunday scaries' (defined by the prestigious Cleveland Clinic as 'feelings of intense anxiety and dread that occur every Sunday'), there's no doubt that a 'Sunday reset' can help you get ready for the week to come.
Everyone's Sunday reset routine is different. Perhaps yours focuses on jobs like laundry and food shopping, to make family mealtimes and the work/school run easier. You could clean and organise the house so you won't have to worry about mess and clutter in the week. Maybe you want to re-establish your health and fitness routine with protein-packed meal prep and booking gym sessions.
'Finding and maintaining healthy rituals can be a really soothing way to prepare for the week ahead and stave off that 'Sunday night fear'. The repetition helps them to become habits, performed almost automatically after a few weeks or months,' explains life coach Helen Jane Campbell.
'Deciding what works well for you ahead of a new week, and then sticking to it, can really help cultivate a sense of safety and calm. Each person's chosen routine will look entirely different. And that's the beauty of it — you get to decide the ingredients needed to create your ideal Sunday night routine.'
Sunday reset routines: how to start your week off right
The Ideal Home team are big fans of the Sunday reset, so we've shared our personal routines here. Plus, we've spoken to home organising pros and wellness experts for their tips to help you establish your own rituals.
There are a million things we could add to our Sunday resets, so before you turn yours into yet another to-do list, think about what you really need to do to help you feel recharged and in control as you end the weekend and begin thinking about the week to come.
One tip is to divide your reset into different themes or goals that you tackle at different times of the day. For example, you could spend your morning on household chores and food prep; your afternoon on diary planning and productivity; and the evening on self-care and well-being. Or make your Sunday about just one thing – whatever works for you.
'Sunday Resets offer structure so my advice is to set your intention at the start,' says wellness coach Rachael Sacerdot. 'Schedule your workouts in your diary, plan your meals, and take action on any conflicting events. The more planned your week is, the easier it will feel to achieve your good intentions and continue making progress.'
Helen Jane Campbell is a coach for creative people and author of Founders, Freelancers & Rebels. Her Sunday reset consists of writing, putting on fresh bedsheets, having a long bath with a book and getting an early night.
1. Get your house in order
If your house is in chaos by the end of the weekend, it could be worth devoting some time in your Sunday reset for cleaning, organising and getting on top of household planning. For fast results that still leave time for fun and relaxation set a timer to help you speed through chores.
Do a 20-minute clean-up
'If Sunday is your day off, it's a good time to do a 20-minute reset in your home. Choose a room and start by returning any items that don't belong there to where they came from,' advises Amanda Biggs, Membership Director of APDO (Association of Professional Declutterers and Organisers) and founder of Professionally Organised.
'Take cups and glasses back to the kitchen, and tidy away items such as kids' toys, magazines and clothes. A regular 20-minute tidy-up will help you to keep on top of your space without taking up your whole day off.'
Put on a wash and plan your wardrobe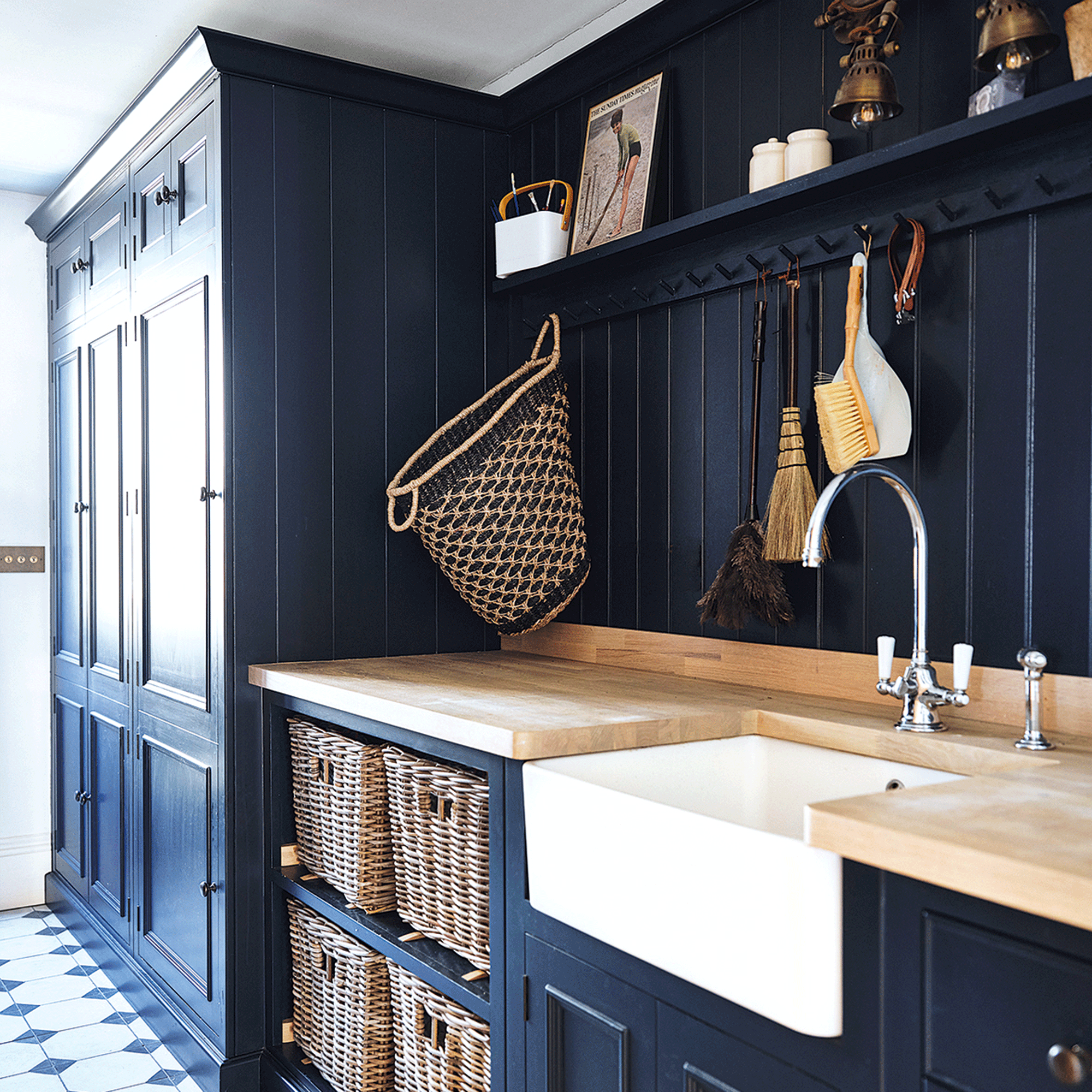 'Plan what you will wear for the week so you don't waste time thinking about it every morning,' suggests Craig Hoareau, APDO member and managing director of A Tidy Mind London. 'If you iron or steam your clothes, do this on a Sunday saving you time in the mornings and evenings.'
And while you're deep in your wardrobe, why not take a few minutes to organise your clothes, so it's easier to find that killer outfit when you need it?
'Declutter items of clothing you no longer like, that don't fit or are damaged,' says Craig.
Block out time for your reset shift and stick to it
'I always block out time from 3pm on a Sunday to prep for the week ahead, which is mostly doing a deep clean of the house and all my washing,' says Rebecca Knight, Ideal Home Deputy Digital Editor.
'I also clean and prep the fridge for the Gousto and Oddbox veg deliveries during the week. I also sit down with my bullet journal and roughly plan out the rest of my week (including fun activities so I have things to look forward to), along with a meal plan and shopping list.'
Prep your meals
This is a life-saver if you want meals ready in a hurry, or a fridge full of healthy recipes so you're not tempted by a cheeky weeknight takeaway.
'Use your Sunday to prepare three of your meals for the upcoming week. This will save you time and money while also helping you eat healthier by avoiding last-minute fast food decisions,' says wellness coach Rachael Sacerdoti. 'Cook your ingredients or meals in advance and store them in containers so that you can quickly assemble dishes throughout the week – perfect on those hectic after-school evenings.
Worried you won't have space to store the meals you've made? Organising your fridge or freezer with care and making time for it on a Sunday will help. And why not invest in a saucepan set or even a slow cooker so you can have multiple pots bubbling away, making cooking quick and easy?
'I always cook a Sunday roast (even if it's scorching!) so that I can batch cook a curry or casserole to have the following day. It makes Monday dinner so much easier,' says Ideal Home's Content Director, Laura Crombie. 'I also always freeze a portion for my husband to take to work with him.'
A qualified personal trainer, with a degree in psychology, Rachael Sacerdoti is a mother of three and the founder of the It's So Simple wellness method.
Clear up the kitchen
This isn't just about cleaning your counters and organising your cupboards, although that helps! 'It's also a good idea to declutter any expired foods and make a shopping list of what you need to buy so you go to the shop prepared,' says organising expert Craig Hoareau.
3 great buys to help you get organised
Brabantia Foldable Laundry Basket with Bamboo Rim
This smart laundry basket with a bamboo rim folds flat when not in use, so you can tuck it away out of sight until it's next needed.
Chop veggies and prep salads on a Sunday, then keep them crisp and fresh in this storage box, which has a removable drainer and valve.
2. Prepare for the week ahead
Knowing what commitments you have and checking for upcoming events like birthdays will mean you go into the week feeling ahead of the game, rather than running to catch up.
Update your diary
Checking your calendar for commitments will mean you don't miss important appointments, and can get anything you need ready in advance. Bake sale? Sorted…
'Sunday is the day I update our main family memo board, which lives in the kitchen,' says Ideal Home's Editor-in-Chief, Heather Young. 'It includes our meal plan for the week, which we set on Sunday, as well as running shopping lists (one for the supermarket and one for the zero waste shop).
'I also sit down with my bullet journal with my coffee on a Sunday morning to look ahead at what's coming up that week,' Heather continues. 'I write my to-do list and remind myself if there are any birthday cards I need to send.'
Don't forget to remove any cancelled appointments, too, so you free up time in your week that you didn't expect to have. Bonus!
Get your work-from-home office ready
'If you work from a home office, try clearing your workspace of any unnecessary clutter. Put stationery away and organise your supplies so it is all accessible for the week ahead,' suggests Craig Hoareau of A Tidy Mind London.
It's not just your desk that can do with getting organised, it's your digital space, too.
'Clear your inbox of any junk mail, delete unnecessary files and organise any digital documents you received the previous week,' Craig advises. 'Create folders in your email or computer to streamline where everything is and make it easy to find what you need.'
Catch up on life admin
Okay, no one really wants to spend their Sunday paying bills. But it's better than having them hanging over to Monday morning. My husband and I set aside a few minutes after breakfast on a Sunday to check if we have any bills to pay, appointments to book, or insurance to renew, then we decide who is going to add it to their to-do list. The following week, we can check it's been done, so nothing slips through the cracks.
3 products to help you get organised
Eleanor Bowmer Desk Organising Set
Handy boxes to keep pens and pencils tidy, in sassy and colourful patterns designed to life your spirits and put the fun into life admin.
You Got This Yellow Ceramic Mug
Drink a soothing brew with an empowring mantra while you clear your desk ready for a week of bossing your day job from home.
3. Take time for relaxation and self-care
While your Sunday reset can be about getting ahead and organising your week, don't forget to take time to relax and unwind. 'Take Sunday as your rest day – have a bath, read a book, or go for a walk,' says Rachael Sacerdoti.
Create a Sunday playlist
Numerous studies show that music can help us relax but new research shows it can take just nine minutes for a tune to make you feel happier, and 13 minutes to release sadness. That's roughly three songs in a kitchen disco to soundtrack your Sunday reset.
Why not create a feelgood playlist to set the tone? My husband's friend runs a vinyl record shop, and every Sunday, the two of them each add a song to the store's Sunday Playlist. Choosing the track is as much fun as listening to it, and it's a great conversation to have over Sunday brunch.
Cleanse your home with sage
In various ancient cultural practices, sage is burnt to cleanse the environment and remove negative energy. Even if you're not on board with the more spiritual aspect of burning sage, scientific research has show that white sage – the type sold in bundles, like a fat cigar, for burning – has antibacterial and antimicrobial properties, has been proven to reduce stress and has been used traditionally to reduce anxiety. And it smells great, too!
'On a Sunday, I'll burn sage and waft it into every nook and cranny. Even if it doesn't "do" anything, it acts as a placebo effect and makes me feel like the place has better energy,' says Ideal Home's Assistant Editor, Thea Babbington-Stitt.
Try these reset rituals before bed
Yoga and mindfulness teacher Melanie Leschallas says that breathwork, grounding and gratitude practices can help to focus and calm your mindset so that you can relax on Sunday and prepare for the next week. You could dot these throughout the day, or do this simple ritual before bed to seal your Sunday reset.
'Breathwork helps to recalibrate the central nervous system and declutter the mind,' Melanie says. 'Close your eyes and become aware of your breathing, noticing the evenness of each breath by counting the inhale and the exhale, about 1 second for each count. If your in-breath and out-breath are uneven, try to make them the same. When you are ready, add 1 count to the in-breath and 1 count to the out-breath, gradually lengthening and deepening your breath without strain. Finally, drop the count and just follow your breath with your attention for as long as you like.'
The next step is to replace anxiety with gratitude. 'Gratitude is a core practice in many spiritual traditions and, especially on Sundays, stopping to give thanks feels particularly poignant and nourishing for many of us,' says Melanie.
'Reflect back on the past week and bring to mind 5 things that have brought you joy. They don't have to be big but they can be a conversation, that beautiful tree in your local park, or the scented candle you just bought. Write them down or state them to yourself and after each one write or say "thank you". Recent studies show that gratitude practises also helps combat depression and increase positivity.'
Having built a successful corporate training business in London, Melanie now divides her time between running Lunar Lemon Retreats in the Malaga mountains, and teaching yoga and mindfulness in the UK and Spain.
Dial in your sleep routine
If you're struggling to sleep better, then Sunday is a great opportunity to try to get some decent rest before the week ahead.
'I use Sunday to reset my sleep routine, starting as I plan to go on for the rest of the week (but usually collapses by Wednesday),' says Ideal Home's Rebecca Knight. 'I set the air purifier and my Neom electronic diffuser up an hour before I get into bed and usually settle down at 10pm with a book.'
3 self-care Sunday essentials
Small but mighty, this was rated Best Quiet Air Purifier in the Ideal Home air purifiers buyers' guide. A great model to have in your bedroom.
White Sage Smudge Sticks and Palo Santo
As well as cleansing white sage, this natural kit also contains palo santo sticks that can be burnt to purify the home as part of your Sunday reset.
Bring on Monday morning!
Get the Ideal Home Newsletter
Sign up to our newsletter for style and decor inspiration, house makeovers, project advice and more.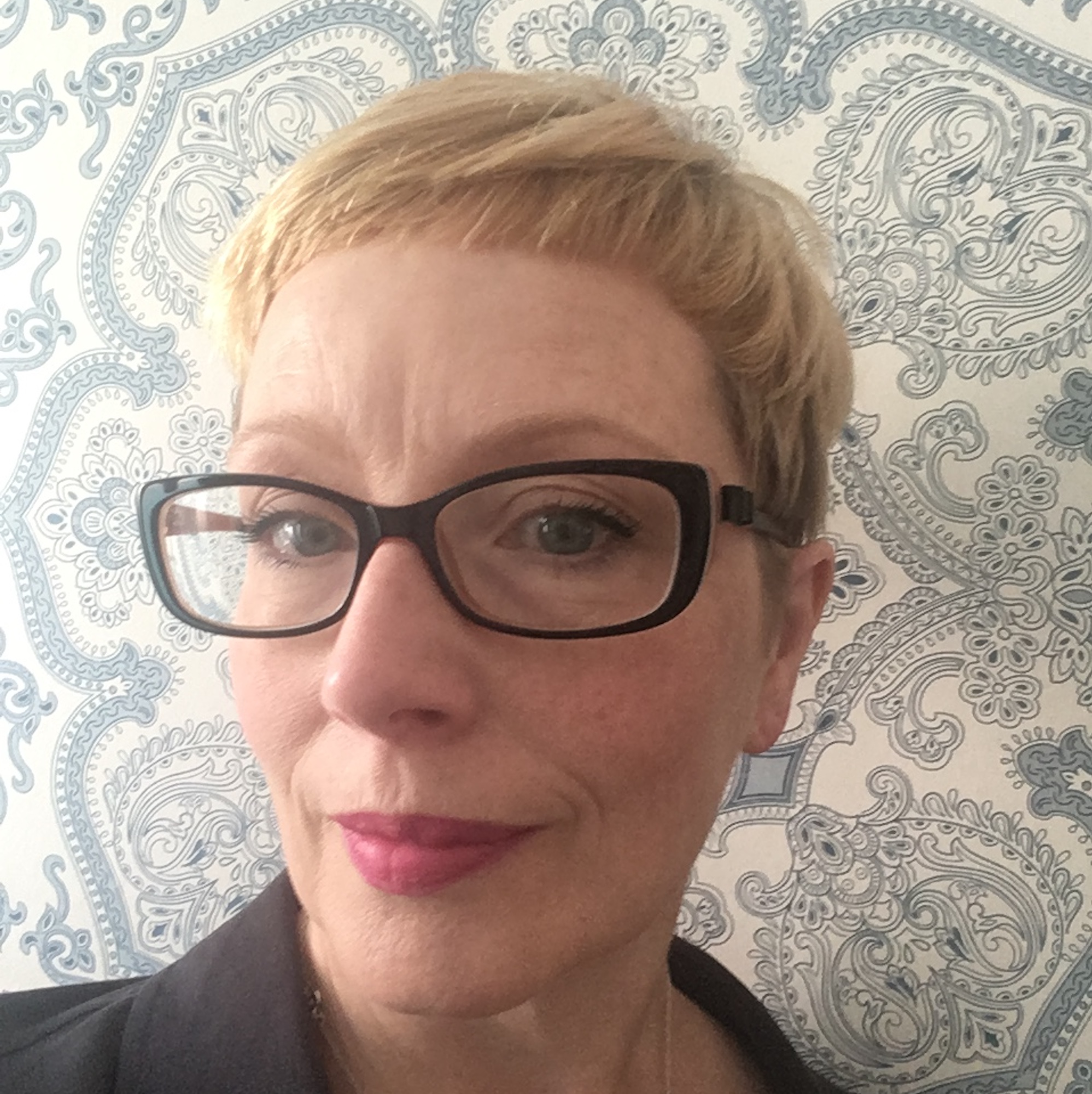 Andrea began her journalism career at Ideal Home and is currently Editor of our sister title, Country Homes & Interiors, which celebrates modern country style. Andrea is passionate about colour and how it can transform both our homes and our sense of wellbeing, and has completed The Power of Colour course with the prestigious KLC School of Design. Andrea's career spans interiors magazines, women's lifestyle titles and newspapers. After her first job at Ideal Home, she moved on to women's magazines, Options and Frank. From there it was on to the launch of Red magazine, where she stayed for 10 years and became Assistant Editor. She then shifted into freelancing, and spent 14 years writing for everyone from The Telegraph to The Sunday Times, Livingetc, Stylist and Woman & Home. She was then offered the job as Editor of Country Homes & Interiors, and now combines that role with writing for idealhome.co.uk.